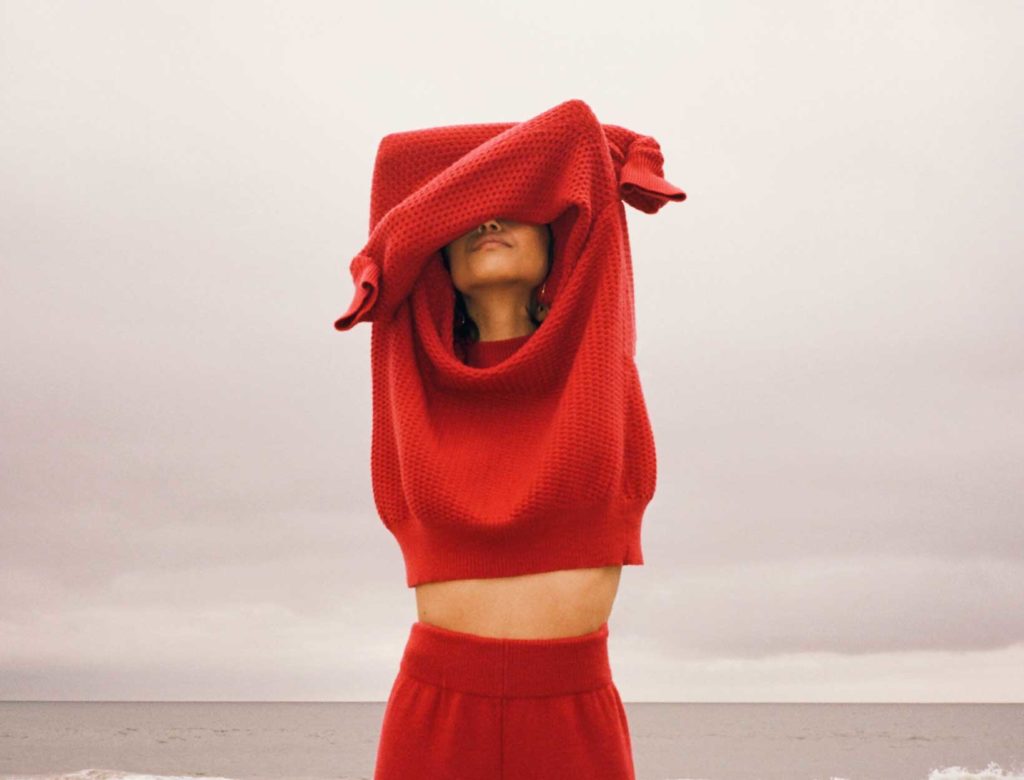 How to Make Space for Difficult Emotions
The vocabulary we have to talk about mental health, says holistic psychologist Ellie Cobb, PhD, is really our vocabulary about illness: treating it, preventing it, eliminating taboos around it. But talking about the mind as if it's a minefield, Cobb says, isn't helpful to people whose emotional ups and downs fall within a healthy range.
That's why Cobb advocates for a change in the way we navigate mental health. It involves getting clear on what's a pathological problem and what's a bad feeling. The difference between thinking "I'm feeling negative emotions and that's normal" and thinking "I'm feeling negative emotions and that means something is wrong with me," she says, is mindfulness.
(That said, if you have levels of stress, anxiety, or depression that are overwhelming and affecting your ability to function normally, it's important to seek clinical intervention.)
A Q&A with Ellie Cobb, PhD
Q
What's limiting about how we think about mental health?
A
Psychologists and mental health professionals are typically trained to work with crises. That expertise is really important in situations where we are dealing with severe, acute issues. However, in my years working in the mental health field, I've realized that mental well-being is a broad spectrum, and defaulting to a crisis-oriented model isn't the best fit for every point.
Our current structure for mental health care is almost always based on a treatment model that addresses sickness; the go-tos are talk therapy and medication. Because we haven't always had accessible alternatives, we've come to stick every challenging emotion, every difficult feeling, and every uncomfortable mental health state under the umbrella of mental health issues.
In reality, a lot of feelings that we consider mental health issues—like occasional stress, anxiety, and sadness—are really part of the human experience. Instead of openly meeting and investigating those messages, we end up diagnosing and treating what's often just the range of human emotions. So when we talk about mental well-being, we need to create some distinction along this incredibly wide spectrum: What's a mental health issue that requires treatment and what's a feeling that can be met with curiosity and compassion?
To me, this is a really ripe time in our culture for the mental health system to expand. I say expand, not replace, because the systems of care that are currently in place are essential for those at certain points along the mental health spectrum. But we do require a shift in perspective. How can we take a system that focuses on a medical model of illness, diagnosis, and treatment and develop a structure of mental wellness that serves to enhance your health, wherever you fall on the spectrum?
---
Q
What's the advantage of holistic mental health care?
A
Our health is not made up solely of distinct physical and mental components. We are one entity, where mental, emotional, physical, social, and spiritual health are connected and multidirectionally influential. When we apply that perspective of interconnection, of wholeness, to the fields of psychology and mental health, we discover that we have unlimited access points for healing and thriving.
That's why I believe in a holistic approach to mental health: It allows us to expand upon how we think about mental and emotional well-being and to consider the many tools we have to cultivate healthy, fulfilling lives. Holistic psychology is not about the mind alone; it's about the mind as part of the entire human system.
And it's not just about treatment, and not even about prevention—which implies the point is to keep something bad at bay—but rather about this really positive, proactive, integrated approach of cultivating wellness. That's something that applies to most of us regularly, not just when we need more-intensive help.
---
Q
How do you teach clients to approach strong and difficult emotions?
A
With self-compassion. It's usually not the feeling that is the most challenging; it's the critical, judgmental way we treat the feeling. If we can shift the way we treat our emotions and give ourselves permission to feel bad without pathologizing those feelings, we can completely change our relationship to them.
Stress and anxiety are feelings that everyone experiences, and while they're definitely unpleasant, they're the natural, biological response to perceived threats. Those feelings are how our brain has evolved to keep us alive. The brain detects a threat and lets us know that something is wrong and we need to make a change. But our world is stimulus-heavy, and our brain is sensitive, so if we get too many emails, it causes anxiety, and if we get in a fight with a loved one, it causes stress. Because we typically look at mental health with a pathologizing lens, those feelings can lead to the thought: Something is really, really wrong with me. I have anxiety.
That's why building awareness, acceptance, and compassion for yourself during times of stress is so helpful. So when you go through something stressful, it becomes instead: Look how hard my brain is working to protect me; I am experiencing feelings of anxiety. It's uncomfortable, and it's a human response.
---
Q
What role can community play in mental wellness?
A
We are social beings. We thrive in relation to others and really need one another to be well. But health care—mental health care in particular—is generally considered an individualistic pursuit. We go to an appointment or a class or we develop a practice mostly on our own. What's often missing is this connective community piece.
So while I'm a believer in the individual pursuits—and I absolutely believe inner work lends itself to the ability to connect externally—it's important not to put our stake solely in individual practices. Being part of something bigger than ourselves is such a crucial aspect of our well-being: Cultivating relationships with other people, with a sense of purpose in life, with a greater power, and with nature and our environment is part of a greater framework of social and spiritual connection, and scientific research supports the direct benefits for mental wellness.
---
Q
How can vulnerability and empathy be assets for mental well-being?
A
When we're feeling our worst is often when we feel the most alone—sometimes because it feels as if nobody could possibly relate to what we're feeling, and sometimes because we're afraid of how our feelings will make us look. The reality is this: We all feel the range of human emotion, including the worst parts. There's an opportunity to really connect with one another. Everyone is going to feel whatever way you are feeling at some point, and talking about difficult emotions can be hard, but it's when we're vulnerable with one another that we connect most meaningfully.
---
Q
How do you use a positive approach to build good mental health habits?
A
Research shows that our brain is wired to search for reward. Bad habits—or old ways of operating, or just things we're used to—are usually associated with reward of some kind, even if that reward is just comfort. We stick to what we know because our brain registers our comfort zone and thinks that's rewarding, even if the habit is not the healthiest or best for us long-term.
That's why it's so difficult to break bad habits. It takes our brain way less time to create new behavior-reward connections than it does to undo an old circuit. So if we want to start treating our mental well-being with positivity and intentionally cultivating more mental wellness in our lives, we should start by thinking about what we want to create, not what we want to stop. Start by answering that question and then build techniques, habits, and ways of relating to yourself and others that fulfill that purpose. Over time, those behaviors start to become the norm for rewarding the brain. This shift to expand our mental wellness takes intentional practice and awareness of our experiences, acceptance of our range of feelings, compassion for human nature, and connection to ourselves, to others, and to the world around us.
---
Ellie Cobb, PhD, is a holistic psychologist and the founder of wellness company Grounded & Gold. Cobb holds a bachelor's in psychology from Princeton University as well as a master's and a PhD in clinical psychology from Columbia University. She is also a certified mindfulness meditation teacher and a trained mind-body therapies practitioner.
---
This article is for informational purposes only, even if and regardless of whether it features the advice of physicians and medical practitioners. This article is not, nor is it intended to be, a substitute for professional medical advice, diagnosis, or treatment and should never be relied upon for specific medical advice. The views expressed in this article are the views of the expert and do not necessarily represent the views of goop.