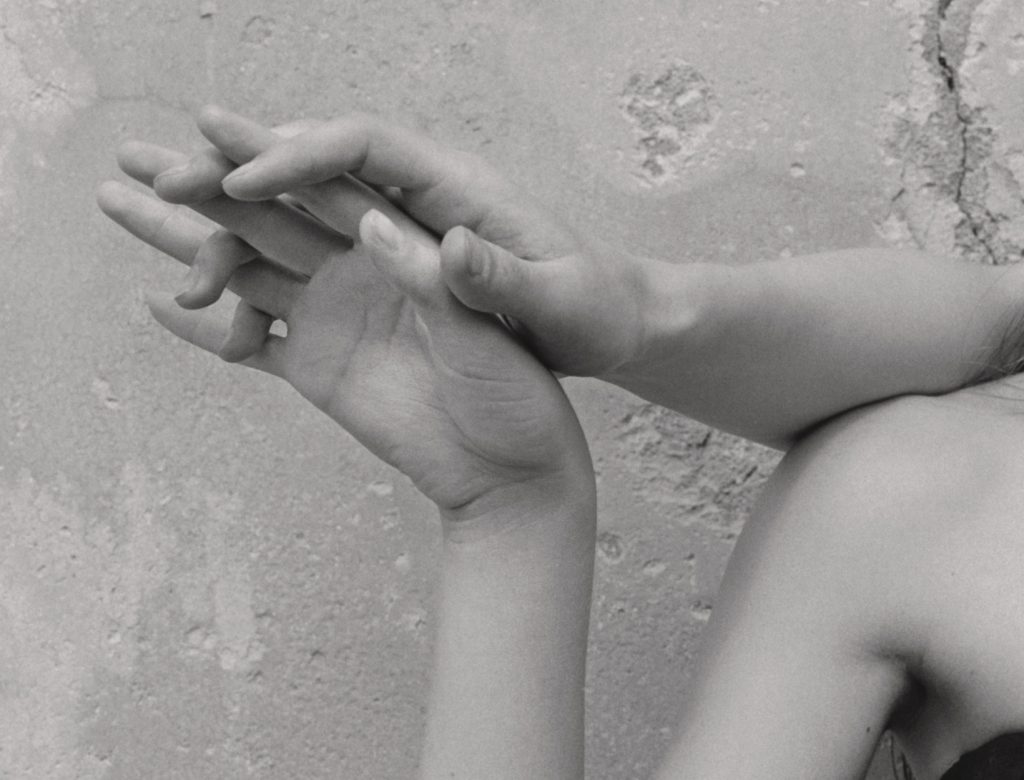 On Forgiveness: What It Is, When It Works, and How It Can Connect Us All
On Forgiveness:
What It Is, When It Works,
and How It Can Connect Us All
"For most of my life and career, I thought about people who disagreed with me in very black-and-white, simplistic terms," says Sally Kohn. "I was good; they were bad. I was right; they were wrong. I was kind; they were mean. I was caring; they were hateful."
It's pretty understandable. Kohn's life's mission has been to fight for the underdog. The author and commentator has spearheaded social movements for the betterment of marginalized people. She's been at the head of a leading women's organization. So the temptation to paint her adversaries in a negative light was always there. And when she pivoted to media, she contributed to Fox News as a progressive pundit. There you'd find Kohn—a jovial, queer social justice activist—sharing camera shots with Sean Hannity and Megyn Kelly. As surprising a juxtaposition as it may have been, it also allowed Kohn to confront her own "imperfections, thoughts, and biases," she says.
"I had this experience at Fox News, and ever since, of getting to interact with people who usually we don't get to interact with in our hyperpolarized world," she says. The more interaction she had, the more her binary outlook began to disintegrate as she "realized that they we're not that simple."
You could say Kohn's time as a Fox contributor was a catalyst for how she moves through her career—and world—now. There's no more black-and-white. In its place are endless shades of grey. In her book, The Opposite of Hate, Kohn writes with curiosity and empathy about what drives people to hate. (She traveled to Rwanda, Palestine, Israel, across the US, and elsewhere to gather stories.) If there is one lesson in the book (and there are far more than that), it is that we are all kaleidoscopes—and it's up to us to recognize our complexities. As Kohn tells us, it's "more emotionally enriching to see the world and to see people as they are."
Of course, when you appreciate the nuances of a person, the dynamic details of their character, the complex narratives of someone's life that eventually become their biography, it's a whole lot easier to understand where they're coming from. Kohn has met and interviewed hundreds of people and knows firsthand that we're all "coming at life differently," she says. And most fascinating of all, forgiveness isn't just possible; according to Kohn, it might just be the "bridge that connects all of us."
A Q&A with Sally Kohn
Q
How do you define forgiveness? And what makes for successful forgiveness?
A
I think of forgiveness as a measure of how much we value ourselves and how much we value others. Everyone makes mistakes. It's one of the most common expressions of our humanity—our fallibility. So when we make mistakes or when others make mistakes, do we react with compassion or condemnation? I think which way we respond reflects our beliefs about one another. Someone says something that hurts us and we immediately write them off, though we would want them to understand if we did the same thing.
Or on a bigger scale, as a society, we overprosecute and overpenalize petty crimes, which are mostly committed by poor people, especially poor people of color. And we underprosecute and underpenalize so-called white-collar crimes, even though they actually cause greater harm to more people. And at the root, this tends to boil down to the ways in which we divide our world into us versus them and are socialized to think of ourselves and people like us as fundamentally good while those "others" are inherently less than. That takes lots of forms across race and class and nationality and religion, and even just neighborhoods. We're more forgiving of people we think are like us. But it relies on these fictionalized divisions between us and, underneath, the myth that there are good people and bad people. So it's only when "good people" do bad things that we grant them forgiveness.
It's only when we understand that we all contain the capacity for good and bad that we start to comprehend forgiveness as a bridge that connects all of us, a lifeline we all depend on.
---
Q
What are the underlying human qualities of forgiveness?
A
Forgiveness involves what psychologists call perspective taking. Basically, where we imagine ourselves in the other person's position. And that's simply easier to do with people who are like us or people whose stories and lives we've been most exposed to through our media and culture. That's why when a partner has an affair with some stranger, we're quicker to forgive our partner but hold a grudge against the stranger. Or if our teenager does something bad, we almost reflexively blame their friends. Because forgiveness is necessary to human survival and cohesion. It's how we stick together.
But then to broaden our forgiveness also requires curiosity. We have to be genuinely, generously curious about why someone did what they did—and try to give them as much of the benefit of the doubt as possible. And we also have to be curious about ourselves, interrogate our own thoughts and feelings, and acknowledge our own imperfections. Ultimately, the act of forgiving is recognizing that the other person isn't just the bad thing they did. And you're not just the good things you've done. Forgiveness honors that complexity.
---
Q
Is everyone capable of forgiveness?
A
I hope so. We live in a deeply unforgiving moment, in part because we're so polarized but also because we've really attacked complexity and nuance in our media and politics and culture and social media. But we have to remember our common humanity and that no person is disposable. It was Sister Helen Prejean, the anti-death-penalty activist, who said, "We are all worth more than the worst thing we've ever done." If we all want that to be true for us—and I think we all desperately do—then we have to believe it of others.
---
Q
What about for the most heinous offenders? For instance, in your book, you write about the Rwanda genocide. So many of the Tutsis were close to the Hutus who murdered their loved ones. Where does forgiveness play a role there, if at all?
A
Let's be clear, these are the hardest of the hardest of cases. And in my book, I really wrestle with this. If someone killed my daughter, I don't know that I could ever forgive them. For all the research and reflection and writing I've done on this, I'm not sure I could do it. I'm startled by and in awe of people who do. Like the Tutsi woman I met in Rwanda who invited me into her home to meet the Hutu man who'd murdered her husband and children, a man she now calls her friend. Whom she served tea to and laughed with. She says she's forgiven him. In the middle of a whole country that went through the unimaginable and has tried to forgive and move on. Like I said, I don't know that I could be that strong, that understanding. But it does make me think that I can be a hell of a lot more forgiving than I have been.
---
Q
Do we define unforgivable in the same way?
A
I'm not sure we know what that means anymore. I grew up in political movements that were fighting to reform our abusive, punitive criminal justice system based on the moral philosophy of forgiveness and the idea that all of us deserve a second chance—or sometimes even a third or fourth—even if we've committed heinous violence. And yet nowadays sometimes we want to throw people out because of something they tweet. That's just antithetical to my understanding of humanity. To say people are unforgivable is to say that people can't change. And I know people can change. That's why we're a fairer and more just and equitable world today than we were fifty years ago. And that's why I believe we'll be a better world still fifty years from now. Because change is possible for all of us.
---
Q
Are people who forgive happier? Do they find peace in forgiveness?
A
There is ample scientific evidence that, yes, forgiveness makes us happier. To pick just one example, spouses who report being more forgiving of their partners also report being happier in their marriages. But importantly, the opposite seems to be true: Holding a grudge not only makes you less happy but is bad for your health. So it turns out there are moral, societal, and spiritual benefits to forgiveness and personal wellness benefits, too. Plus, in general, we know there are overwhelming health benefits to doing things for others, and forgiveness is one of those things we do for others that makes us feel better, too.
---
Q
You recently said that "we only hate those we don't believe we have the potential to forgive." Can you explain that?
A
I'm not talking about the way we casually use the word "hate." I mean real hate. And really when we truly, deeply hate someone or some group of people, we've decided they're beyond redemption—that whatever reason we have for hating them is indelible and beyond repair. Within that, there are different kinds of hate. Maybe it's something you did to me specifically and I've permanently written you off because of it. Or maybe it's more of a categorical kind of hate, even an unconscious kind that's based on my unexamined biases toward a whole group of people. Either way, in practice, this is like the sort of nonforgiveness of others extended out infinitely. Ultimately, hatred, especially explicit hatred, is the ossification of a sense that those others are unforgivable.
---
Q
What else is important to know about forgiveness?
A
It's really important that we distinguish between anger and hate. Sometimes we conflate the ideas, but they're fundamentally different. Anger is an active emotion: It motivates us to make change. Whereas hate is permanent resignation. So for instance, if I'm angry at my partner, that tells me I have to do something. Maybe I have to explain how I'm feeling, or maybe I have to apologize for something I did. Or probably both, right? Anger is a motivator to action; it tells me there's some problem I have to solve. But if I hate my partner, if I really truly hate her, that's it. I'm not bothering to work it out; I'm leaving. Hate means I've permanently given up on someone or some group of people, that I can never find the good, that I can never forgive. We tend to think hate and anger are related, but they're almost polar opposites. Hate leads only to hate. Anger believes in the power of change, including the capacity for forgiveness.
---
Sally Kohn is an author, a columnist, an activist, and a TV commentator. Kohn previously worked for more than fifteen years as a community organizer, and she is the author of The Opposite of Hate: A Field Guide to Repairing Our Humanity. She received a joint degree in law and public administration from NYU. She received her undergrad degree from George Washington University.