Affirmations for Releasing Fear and Overcoming Anxieties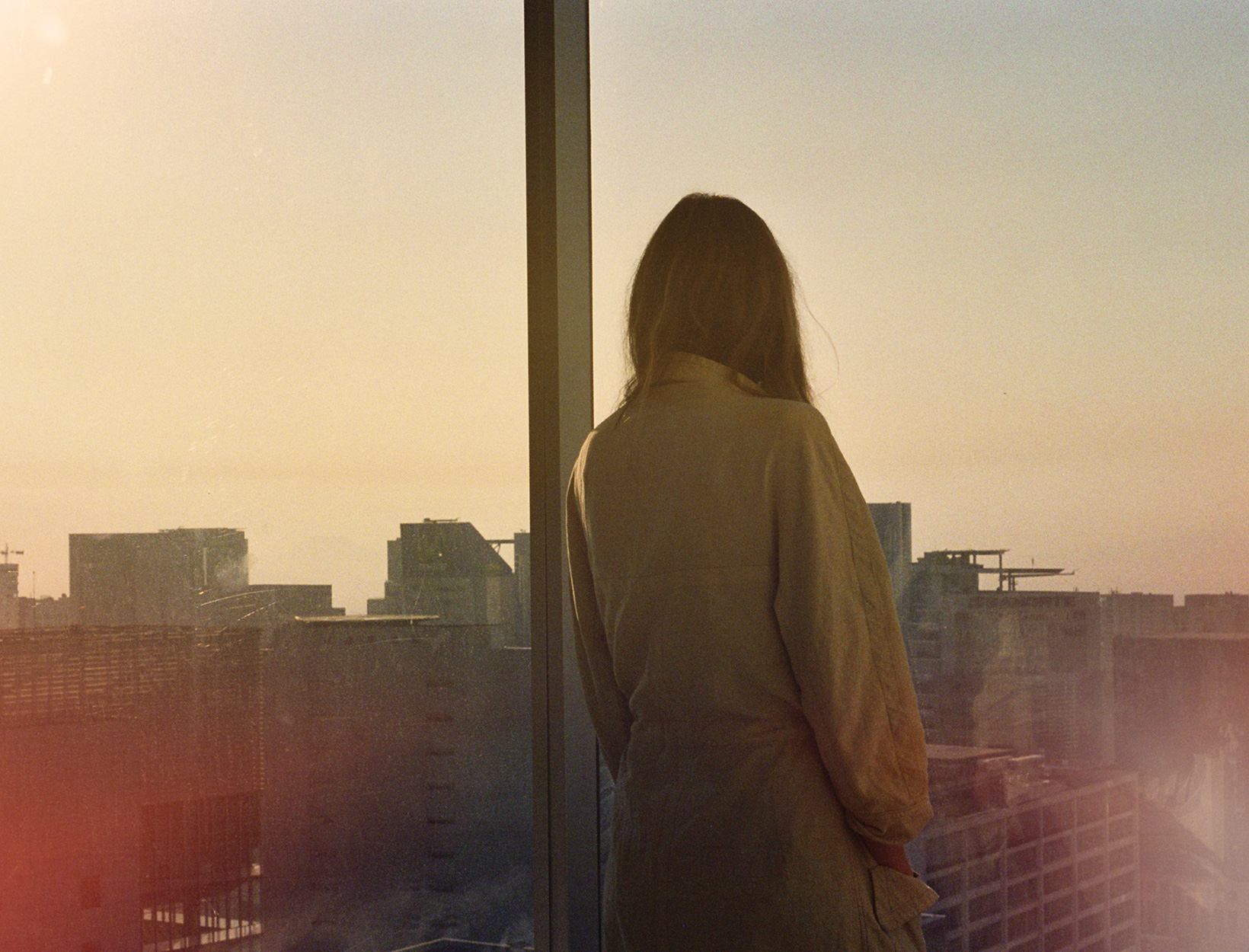 Fear is protective. It's our mind's way of understanding a threat, processing exactly how threatening it is, and coordinating some kind of response. But we tend to have it in excess and hold onto it for too long, as if a moment or two of letting our guard down might give the boogeyman the opportunity it needs to get us. That's what makes fear and anxiety so draining and often debilitating: We can't—or maybe won't—let it go.
Therapist Carder Stout, PhD, knows that we're currently in a near-constant state of high alert: social distancing, disinfecting, shooting distrustful glances at anyone who steps inside our six-foot radius. While it's important to carefully follow health protocols to slow the spread of the virus, he says, that doesn't mean we have to live like the boogeyman is at our door. We can release fear and reside in the present moment, where, despite the virus, some things are still good.
---
What to Do with All This Fear
This is a strange time, and we have been asked to comply with lifesaving rules that we are not accustomed to. So it makes sense that there is a collective sense of grief about depriving ourselves of so many things we love—gathering, the outdoors, hugging our parents. Sadness is a normal response to the present circumstance. But fear? Fear doesn't have to be.
As a psychologist, I have worked with fear and anxiety for most of my career. Fear is natural. We have a tendency to anticipate and mentally overprepare for the unknown, fantasizing about the worst-case scenarios and becoming overwhelmed by the number of possibilities. During this pandemic, death is that worst-case scenario. Lives have been and will be cut short by COVID-19. I lost both my parents and my brother to disease—it is one of the most painful things I have experienced, and my heart goes out to anyone who has lost a loved one during this pandemic. But death does not have to be the purveyor of fear: I believe that the soul is immortal and unaffected by death. That belief relieves me of fear, and it's why I think working from our soul in the present moment is the best way to remove fear from our hearts.
The more we are tolerant, generous, kind, and forgiving in the present, the brighter our future may be. That's why when my patients bring fear into my office, I encourage them to leave it there. I remind them that fear is impermanent. Maybe even optional. If we treat our fear properly, we can release it and move on.
We have the ability to change our narrative whenever we choose. If this is not something you are in the practice of doing, now is a good time to start. One of the best ways to remove unnecessary fear from your life is to become fully present. Being present means recognizing everything around you—every sound, every word, every movement. If you are feeling fearful, try this simple practice to move back into the present moment: Turn your hand over and count the wrinkles on your palm. Look at the painting on your wall and really focus on the brushstrokes. Listen to the lyrics of a beautiful song. (Right now, I'm choosing George Harrison's "Here Comes the Sun.") This is the story we need to lose ourselves in right now.
Affirmations for Overcoming Fear
Every morning after I wake up, I follow a ritual that helps me stay grounded and connected. For many years, I included the following affirmations in my morning practice. Find a quiet place, preferably where you can look at yourself in the mirror. If you choose, look at your reflection and focus on your eyes. Then repeat these statements slowly to yourself, five times each.
I am not afraid today.
My fear is not real.
Fear is simply an imagined narrative in my mind.
I am no longer attached to this narrative.
I am writing a new story where fear has no place.
When I am fully present, my fear goes away.
The future no longer frightens me.
I look around and see that I am surrounded by beauty.
My negative thoughts are gone.
There are so many good things happening in my life.
I am fortunate to have such abundance.
I am full of positive and loving energy.
I feel my fear slipping away.
I am on a new path where fear no longer serves me.
I will follow my heart today and enjoy my life.
---
Remember that fear is not yours to keep. Open your heart and set it free. Send it back to the darkness from where it came, and it will no longer rule your life. Right now, it may seem like there is fear everywhere, but it doesn't have to find its way inside of you (or at least if it does, it doesn't have to stay there for very long). Follow the careful steps you are taking to separate yourself from the virus and apply them to fear: Keep fear at least six feet away from you at all times.
Every day, we are witnessing profound acts of courage that are slowing the impact of this virus. The heroes on the front lines are demonstrating the extraordinary and boundless capacity of the human spirit. While there are certainly great losses, there are small victories everywhere, too. I am not surprised—everyday people are also our bravest leaders. You can be brave as well. There is that strength within you.
---
Carder Stout, PhD, is a Los Angeles–based therapist with a private practice in Brentwood, where he treats clients for anxiety, depression, addiction, and trauma. As a specialist in relationships, he is adept at helping clients become more truthful with themselves and their partners. He received his PhD in psychology from Pacifica Graduate Institute in 2015, and he is the author of the memoir Lost in Ghost Town.
---
We hope you enjoy the book recommended here. Our goal is to suggest only things we love and think you might, as well. We also like transparency, so, full disclosure: We may collect a share of sales or other compensation if you purchase through the external link on this page.