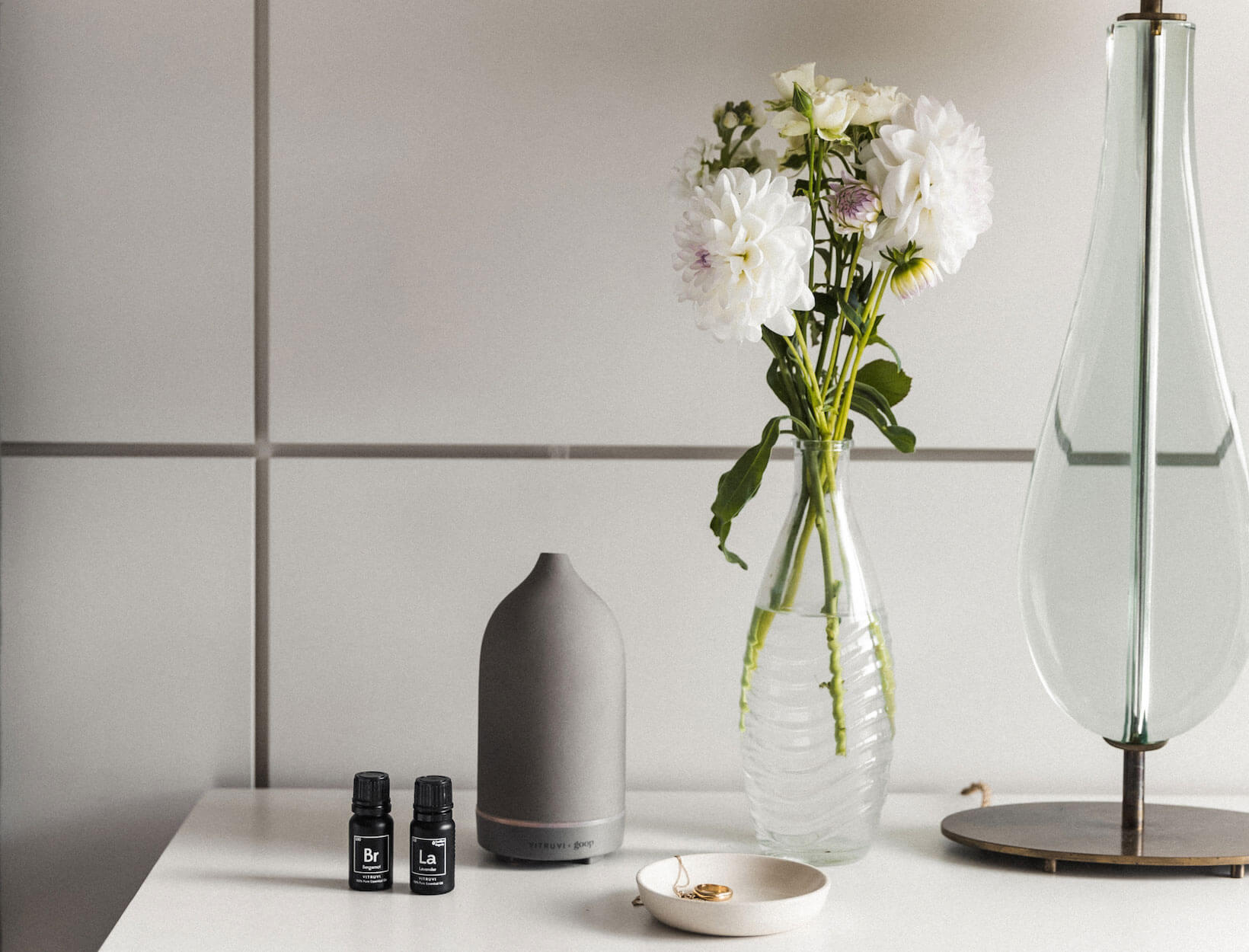 A goop Shade of Grey
The steam essential oil diffuser from Vitruvi has been a sitewide favorite at goop since it launched. It's both a gorgeous sort of objet—sleek and handcrafted all at once—and a brilliant way to get essential oils and aromatherapy into your life, along with a pretty puff of steam.
We love it so much that we had to have a full-on goop one, and after a GP x Vitruvi collaborative effort, it's here, in an only-on-goop French-grey color, with a boxed set of our favorite Vitruvi essential oil blends.
It took a lot of greys to land on the perfect goop shade, says Sara Panton, the CEO of Vitruvi. "We tested many samples, trying to balance not too warm with not too cool. We wanted the perfect tone to fit seamlessly into any room, in any season, and what we landed on is just so beautiful."
The custom box contains four essential oil diffuser blends from Vitruvi, all of them inspired by places that hold significant scent memory for many of us. Two (Dusk and Pacific) are longtime goop-favorite blends, and two (Boost and Quiet) are new. You can diffuse them into the air, smooth a few drops between your hands and inhale, or incorporate them into your routine as you would any other essential oil.
HERE'S WHAT'S IN THE CUSTOM ESSENTIAL OIL SET
vitruvi x goop
boost essential oil blend
goop, $26

BOOST: Inspired by warm summer days, this essential oil blends grapefruit and lime with bergamot and juniper—it smells like the perfect sun-drenched afternoon.

vitruvi x goop
quiet essential oil blend
goop, $26

QUIET: This essential oil mixes clary sage with geranium, ylang-ylang, and amaryllis in a grounding, soothing blend.