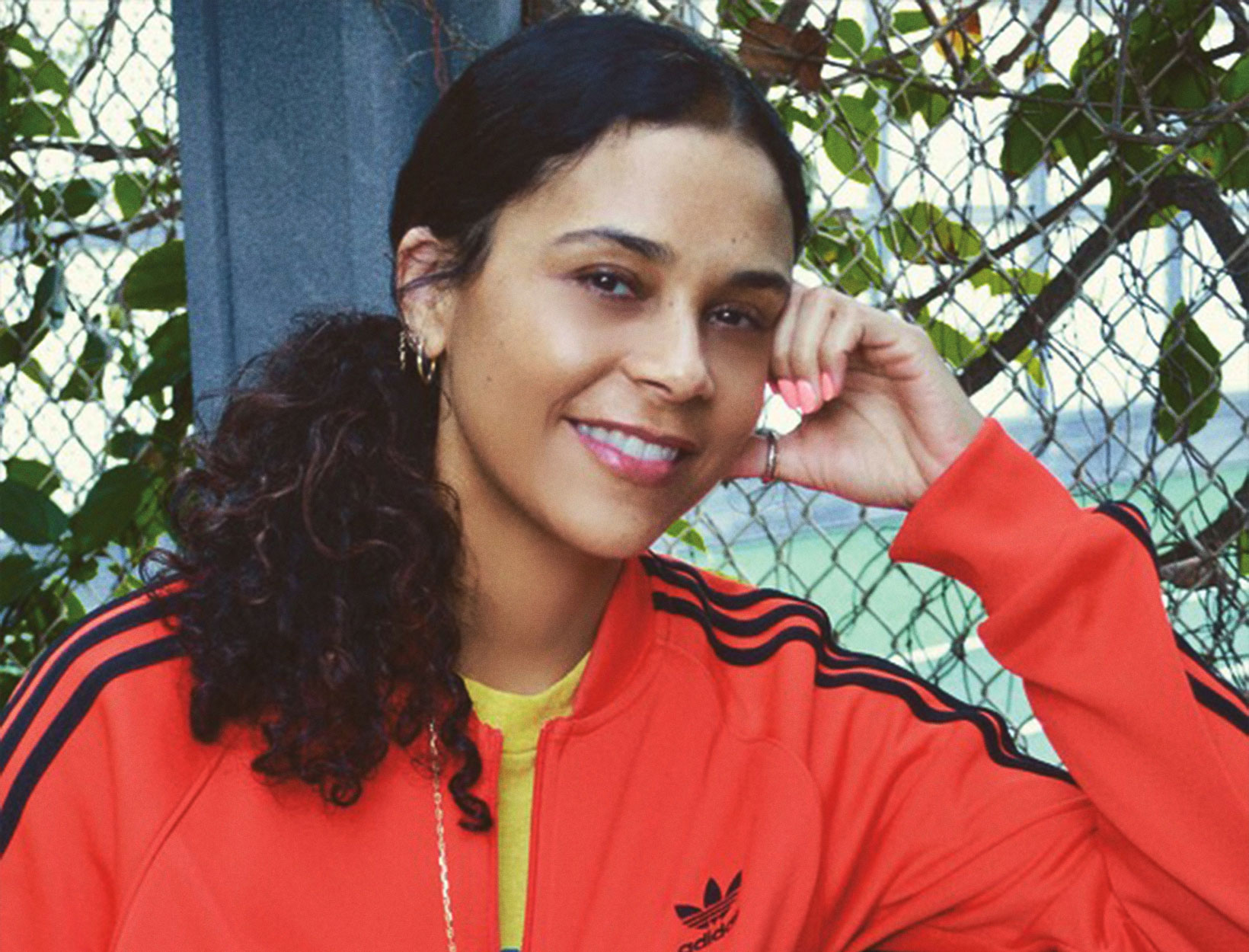 A Girl's Guide to the Universe
Since she was a child, Kidada Jones has dreamed of educating children using a deep soul connection for guidance. It's a mission that is highly personal. Growing up, Jones was expelled from eleven schools—a tremendously rough period that taught her to build intuition and confidence in the face of a challenging learning disability. Jones is hardly the first or last person to have a tumultuous childhood. To a young mind, the weight of the school year is immense: academic stress, bullying, pressures from home, to say nothing of an incessant internal monologue of anger, fear, and self-doubt. With School of Awake, Kidada Jones gives the world simple exercises, ceremonies, and crafts to begin the noble and lifelong quest toward peace and inner harmony.
A Q&A with Kidada Jones
Q
What do you think are the most important things to consider in selecting the best school for a child?
A
You have to know who your child is and be keyed into the sensitivities of their learning style. Some children thrive in a competitive, academic environment. Other children are more artistic and dreamy and do better in a school that focuses on creativity. I think children do well when they are supported in their own innate gifts. Picking a school that allows them to find a balance of developing their natural gifts as well as being exposed to new things would be ideal.
Q
How do you suggest keeping communication open when a child begins shutting off?
A
Through presence and engaging in a fun activity. Children know how to live in the moment, and when we slow down on the demands of daily life and join in with them in something fun and engaging, they will open up. Do stuff they love to do, and enjoy it with them. Bend the rules a bit, and show them you're flexible.
"I know you're struggling, and I know you don't like school. But one day you're going to be so wonderful at something you really love to do. Let's think about what that could be, and let's start exploring it now."
Q
Which books would you recommend to parents with children going through a difficult time at school?
A
I really enjoyed
The Conscious Parent
by Shefali Tsabary. I believe it starts with a parent.
Q
You identify a personal guidance system called the HeartStar in your book. Can you explain what that means to you?
A
The HeartStar is the quiet space inside of us that we can access through meditation and stillness. I call it the soul's GPS because it's where our truth lives. It's that tiny voice inside, that knowing that we often ignore. I also refer to it as home base because it is where I return, over and over throughout the day, to make sure I'm always in touch with my true self.
Q
EFT (Emotional Freedom Technique) is one of the coping mechanisms you recommend—how has the technique helped you in your personal life?
A
EFT has been an amazing tool for me. I have used it to cope with anxiety and all levels of stress. It's a technique that reminds me to connect to my physical body when I feel overwhelmed. I also use it to fall asleep if I'm having a hard time.
Q
What do you wish you had heard when you were going through personal struggles in school?
A
I wish I had heard: "I know you're struggling, and I know you don't like school. But one day you're going to be so wonderful at something you really love to do. Let's think about what that could be, and let's start exploring it now. I wanted to be supported for who I truly was, not molded into some idea of what my parents wanted me to become. Children have a strong sense of who they are early in life and are connected to their truth. We should listen to children with our ears and hearts without judgments.
Kidada Jones is the author of School of Awake, a modern girl's guide to her inner world. She has worked as a model, fashion designer, stylist, and brand consultant. Kidada found her unique style at a young age, mixing the whimsical and contemporary to create her trademark aesthetic. Through it all, she has remained a spiritual seeker, and this book is the culmination of her journeys, presenting deep wisdom through an inviting, open combination of words and art. Kidada lives in California.