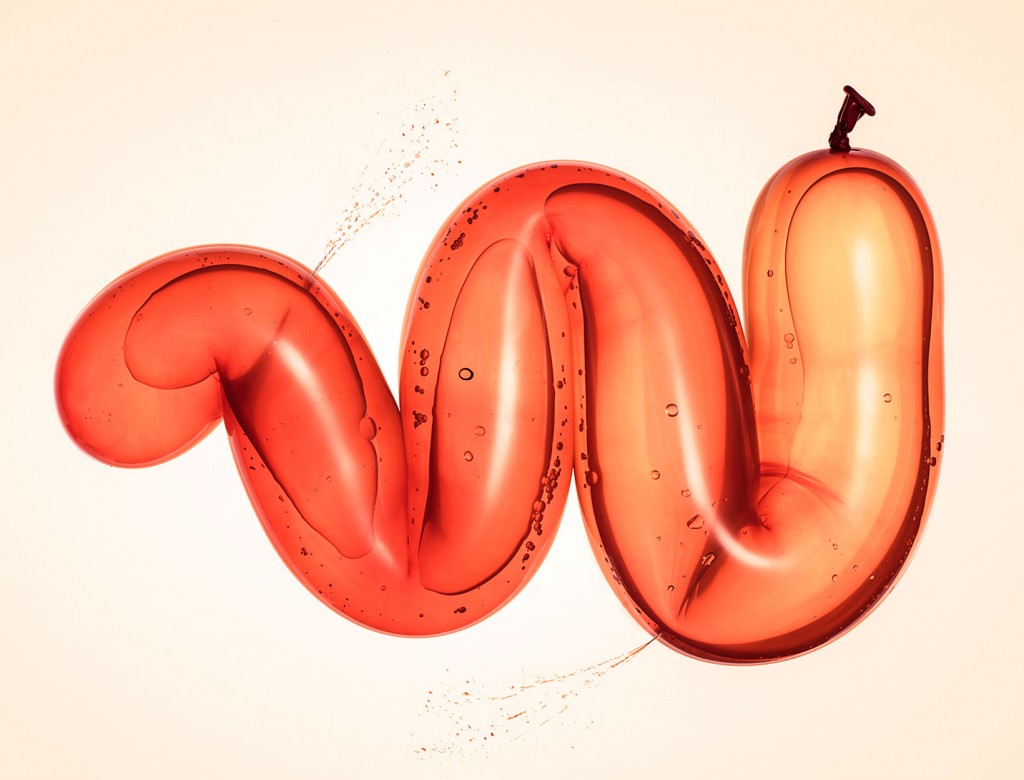 Will Transpoosions Save Us All?
Depending on who you ask, fecal transplants are a hot topic, pretty gross, or say what? The idea is neither new nor complex, but it may well revolutionize the future of modern medicine: The bacteria in our gut dictates much of our health—so when our good bacteria is diminished, weakened, or out of balance, our health is thrown out of whack. Fecal transplants restore the body's microbiome with a stool dose comprised of beneficial bacteria. Fecal microbiota transplantation (the scientific term, which is shortened to FMT) has so far mostly been used to treat tough cases of C. difficile infection (when bad colon bacteria overtakes a patient, often after antibiotic use, which kills good bacteria). For many of these patients, FMT's have been a life-saving/life-changing cure.
But fecal transplants have the potential to help many other people suffering from a wide range of health issues. FMT research is currently underway for the possible treatment of everything from obesity and diabetes to anxiety disorders, Parkinson's disease, and autism. Here, we speak to one of the pioneers of the fecal transplant movement, Lawrence J. Brandt, M.D., Professor of Medicine and Surgery at Albert Einstein College of Medicine, and Emeritus Chief of the Division of Gastroenterology at Montefiore Medical Center—who performed his first fecal transplant sixteen years ago:
A Q&A with Dr. Lawrence J. Brandt
Q
How did you first start studying fecal transplants?
A
I performed my first fecal microbiota transplant in 1991: I was working at Montefiore Medical Center when an elderly woman came to my office with her husband, tearfully explaining that her life was being ruined by C. difficile (C. diff) infection, and that all her savings were being spent on antibiotics; as soon as she stopped the antibiotics, the infection and the diarrhea it caused returned. She seemed to have been in perfect health until she took a course of antibiotics prescribed for pneumonia. She asked me to please help her and come up with some way to cure her.
I had not heard of fecal transplantation at the time, but I would later find out that it was first done in the fourth century in China, and then described in a 1958 report authored by Ben Eismann, who was Chief of Surgery at Denver General Hospital, and his colleagues. With fecal enemas, they had rapidly cured infectious colitis, believed to be caused by staphylococcus, in four critically ill patients.
I excused myself for a moment to think. I reasoned that perhaps the antibiotics had killed some of her own good bacteria, and if we could just replace them, then maybe she would get better. How would I replace her good bacteria? she asked when I told her this. I explained that the patient's husband (who lived in the same house/environment as the patient for close to fifty years) most likely had similar bacteria to her, and that if we could transplant some of his stool into her, that perhaps the bacteria in the transplanted stool could cure her.
We did FMT three days later; that evening she called and told me she hadn't felt this good in months. She never had another C. diff infection and enjoyed her retirement from then on. I went on to publish the case, and that was the beginning of the modern fecal transplant story.
Q
Can you tell us a bit about your work using fecal transplants to treat C. difficile since then, and what kind of results you've seen?
A
I have treated several hundred patients with C. diff infection, but mainly those with recurrent disease, i.e., those who, just like my first patient, complete a course of treatment for C. diff and then have the infection reappear days to weeks later. (This is the case for approximately 20 percent of people with C. diff; and those who have one recurrence tend to be at greater risk for recurrence after the first.) I also have treated patients whose C. diff infection is very severe and does not respond to traditional therapy with antibiotics after several days.
Patients usually get better within three to five days of FMT, although I have, as with my first patient, seen improvement as early as several hours afterwards. I have studied many aspects of treating C. diff infection with FMT, including the best way to prepare the stool for administration, how to make patients more comfortable receiving and holding it, developing protocols for its safe administration, and testing of potential donors.
At present I am using mainly banked stool, which has been rigorously tested for safety, is easily available and relatively inexpensive. But new information is also emerging: I was the co-principal investigator of a recently published study which was a double-blinded placebo controlled trial of FMT for recurrent C. diff infection. We gave patients who had at least three episodes of C. diff recurrence FMT using either their own stool as a "placebo" or donor stool from a donor they selected. The results showed that the donor stool was superior to the placebo—although, interestingly, a large number of patients treated with their own stool also improved. While this was a strange observation, we are now studying the intestinal bacteria of these patients, and seeing what it was about the patients who were cured by their own stool that explains its therapeutic benefit.
Q
Practically speaking, what does a fecal transplant entail?
A
FMT can be done in many ways. It simply involves the placement of a dose of stool into the recipient's GI tract. This may be done by colonoscopy or by enema, by endoscopy through the mouth, or by a nasogastric tube, or even by fecal capsules, which have recently been developed.
Q
What's the science behind fecal transplantation—how do they work?
A
Patients with recurring C. diff infections have a reduction in the richness and diversity of bacteria in their GI tracts. FMT immediately restores this diversity, thereby replacing "colonization factor," which prevents disease-causing bacteria from infecting the GI tract. How prevention of colonization by such pathogens occurs is not precisely understood but it is thought to result from bacterial metabolic product in the healthy stool. In other words, bacteria are not inert organisms just residing in one's intestine, but rather they are metabolically active factories producing many substances that maintain our health and nutrition, and regulate our own metabolism. So the exact mechanism behind why they work is not yet clear; all we know is they work.
Q
Where does the FDA stand on fecal transplants—what kind of treatment is approved for patients and for research currently?
A
The FDA has stated that FMT falls within the definition of a biologic product/drug and allows it to be used to treat patients with recurrent or severe C. diff infection that does not respond to conventional treatment with antibiotics. Because FMT has not yet been formally approved by the FDA, it constitutes an investigational agent and, therefore, requires special permission for its use in any disease state other than C. diff infection. For C. diff infection, the FDA has decided to exercise "enforcement discretion," meaning it can be done without specific permission so long as the health care provider obtains adequate informed consent from the patient for the procedure; explains to the patient that FMT is investigational; has a discussion of reasonably foreseeable risks; and ensures that stool donors and stool are qualified by appropriate screening and testing.
Q
What are promising areas of research for fecal transplantation?
A
The bacteria of the GI tract are very complex, with hundreds of species of organisms present. In fact almost 80 percent of the dry weight of stool is composed of bacteria. It has been recognized that these bacteria play an important role in maintaining our daily health and that their alteration can be associated with disease. Association is not the same as causation, however, and there is much work to be done to identify how variations in the intestinal communities of bacteria in different diseases are associated with the disease being studied. Some diseases in which the bacteria and perhaps the role of FMT in treatment are being studied are: Crohn's disease and ulcerative colitis, irritable bowel syndrome, constipation, obesity, diabetes mellitus, neuropsychiatric diseases such as anxiety disorder, Parkinson's disease, and autism, along with many others.
Q
What do you see as the future of fecal transplantation?
A
I think that FMT is but the first step in the next journey to biologic treatment of disease. Once the role of bacteria in maintaining our health is better understood, and we identify how individual species, or groups of bacteria, or their metabolic products, protect us against specific diseases, we can fashion a designer cocktail of bacteria that can be taken like a probiotic—to cure a specific disease or even prevent it.
Dr. Lawrence J. Brandt is Professor of Medicine and Surgery at Albert Einstein College of Medicine, and Emeritus Chief of the Division of Gastroenterology at Montefiore Medical Center in New Jersey. After receiving his M.D. degree from the State University of New York Health Sciences Center in Brooklyn, Brandt did his postgraduate medical education at Mount Sinai Hospital in Manhattan, and then served in the Army as a gastroenterology specialist. Among Brandt's research interests and areas of expertise (since the 1990's) is the use of fecal transplantation to treat chronic and recurring C. difficile infection.
The views expressed in this article intend to highlight alternative studies and induce conversation. They are the views of the author and do not necessarily represent the views of goop, and are for informational purposes only, even if and to the extent that this article features the advice of physicians and medical practitioners. This article is not, nor is it intended to be, a substitute for professional medical advice, diagnosis, or treatment, and should never be relied upon for specific medical advice.