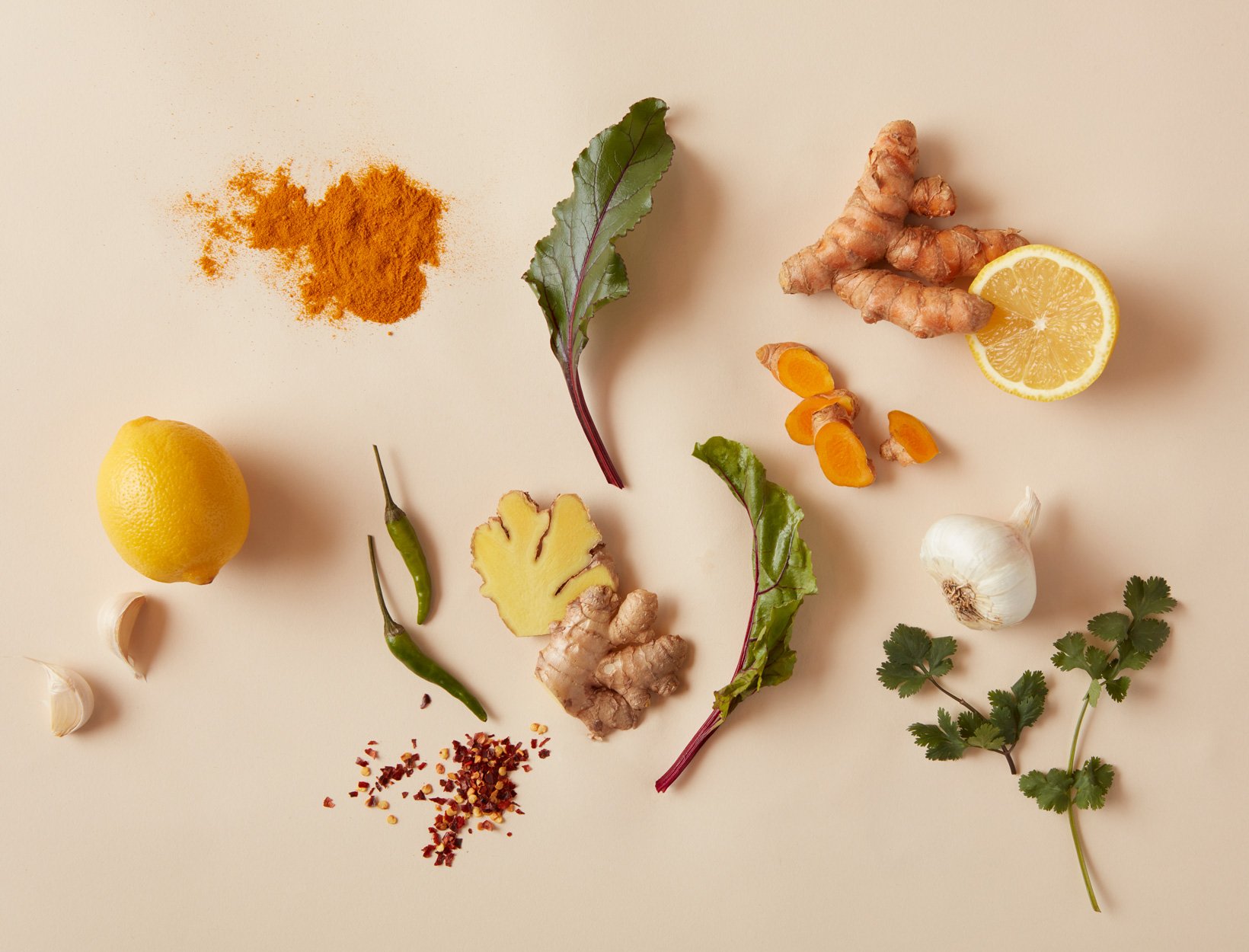 What to Cook for People Who Have the Flu
While eating may be the last thing on your mind when you're sick, it's essential to keep up your strength. But along with reaching for the standard bowl of chicken-noodle soup, we recommend taking a page from other countries' books and relying on soothing sick foods full of flavor and healing ingredients, like ginger, garlic, turmeric, cilantro, lemon, and leafy greens. Here, three easy and good-for-you dishes that will not only soothe and satiate you but also help support your body while it recuperates.
Cold Comforts

Brown rice and lentils pack a serious nutritional punch and the addition of immune-supporting ginger, garlic, and chili makes this warming khichdi one of the best things to eat when you're sick.

All we ever want when we're sick is chicken and rice, and this dish fits the bill. It's comforting and flavorful, not to mention its packed with immunity boosting ingredients: you've got ginger which has anti-inflammatory properties and soothes an upset stomach, plus, garlic, which has a naturally occurring anti-viral compound called allicin.

This spicy, garlic-y, lemon-y soup is great for clearing out your sinuses. Cooking the garlic helps mellow its flavor, but if you're really hardcore, reserve and eat a raw clove, as the antibacterial properties are most powerful in their raw state.