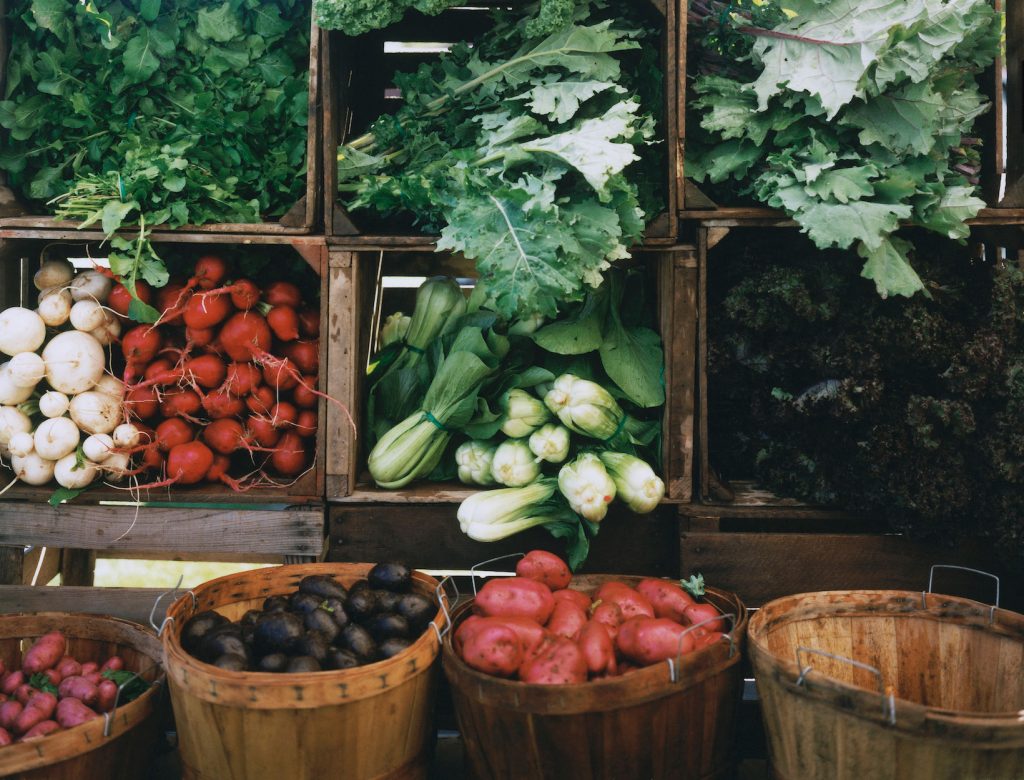 What to Consider If You Want to Go Vegan
Veganism is many things to many people—a moral stance, an identity—but it's undeniably a powerful health choice, says cardiologist Joel Kahn, MD, author of The Plant-Based Solution: America's Healthy Heart Doc's Plan to Power Your Health. For Kahn, the diet was something he stumbled on when, at the start of college, he committed to honoring Jewish dietary laws of Kashrut and found that the salad bar was the only viable option in his dorm's cafeteria.
Today, Kahn attributes his energy levels, sleep quality, and overall well-being to that decision made more than forty years ago. "A plant-powered life is a clean and joyful life, knowing every meal is a vote for health, kindness, and environmental protection," he says. Below, his perspective on how to approach veganism, what it can mean for your health, and how to make sure you're getting all the nutrients you need.
A Q&A with Joel Kahn, MD
Q
For starters, how do you define a plant-based diet?
A
The term "plant-based diet" is a bit vague—it could mean predominantly plants or solely plants—and there is a difference. I use the term "plant diet" to indicate 100 percent free of animal products. There's a lack of comfort around the word "vegan". A few restaurants and more consumer packaged-good products use the "vegan" label, but many use "plant-based" to avoid the connotation of the "angry" or militant vegan throwing paint on people wearing fur coats and such. Whatever the wording, the key concept is a plant-to-animal ratio. The more plants to animals, the more the anticipated health benefit, all the way up to eating totally animal-free.
Q
What's the biggest misconception when it comes to plant-based/vegetarian/vegan diets?
A
The biggest issue is the belief that these diets leave nothing flavorful or filling to eat—that they constitute rabbit food. ("I have to have my meat" is a common point of resistance.) People do not realize there are dozens of varieties of beans, mushroom, rice, grains, and hundreds of vegetables and fruits, offering endless combinations of texture, appearance, and flavor. And because the volume of most plant foods are greater per calorie—a huge bowl of bean chili is 400 calories, while just 1-2 fried chicken wings are the same—plant diets can actually fill up people's stomachs more completely, with far more fiber, vitamins, minerals, and phytonutrients.
Studies point to the enormous potential benefits of a vegetarian or vegan diet: a more optimal weight, blood pressure, blood sugar, and blood cholesterol. Studies such as the Adventist Health Study document a lower risk of cardiovascular disease, type 2 diabetes, obesity, hypertension, hyperlipidemia, certain cancers like gastrointestinal and colorectal, and even connective tissue disease like rheumatoid arthritis. In patients with cardiovascular disease, prostate cancer, and type 2 diabetes, there is emerging evidence that plant diets might be able to halt and possibly reverse the disease in the majority of patients.
Q
What are the advantages of eliminating meat completely?
A
Eliminating all meats has three consequences: One, less human exposure to the antibiotics used to raise animals for food and less risk of superinfection. Two, there are unique components of meat (like L-carnitine) which lead to the human production of TMAO, a dangerous molecule that can age arteries and kidneys (it's never found in plants). Three, when you trade meat for beans, lentils, whole grains, vegetables, and fruits, you add the necessary fiber and other nutrients that optimize our microbiome and drive our health to a higher level.
Q
What about vegan?
A
A vegan diet also eliminates dairy. The majority of adults are lactose intolerant (estimated at about 65 percent worldwide, with regional variation between 10 and 95 percent), so a break from dairy often leads to a rapid boost in health and well being. In addition, Dr. T. Colin Campbell, Ph.D, Professor Emeritus of Nutritional Biochemistry at Cornell University and author of The China Study, considers the protein in milk, casein, to be the most important cancer promoter in our diet.
Other benefits of ditching dairy may be improvements in skin, acne, bloating, and bowel regularity. There are over a dozen plant milks, not to mention a range of cheeses, yogurts, desserts, and other choices, so the switch in 2018 is easy. Eggs are produced largely in factory-farmed settings that are cruel, dirty, and require massive amounts of hormones and antibiotics. Even when raised in other settings, egg yolks concentrate choline, which also raises TMAO levels and contributes to disease risk, and despite media headlines to the opposite, their high cholesterol content has been shown to contribute to the burden of heart disease.
Q
What are the biggest nutritional challenges to a vegetarian diet?
A
Vegetarian diets—when they permit some eggs, dairy and fish—don't usually require specific supplementation, though even those on omnivorous diets are low in vitamin D and B12, so those may be required either way. A commitment to nutritional excellence and searching for the highest-quality food sources free of GMO, antibiotic, hormone, and other contaminants is important.
Q
What are the workarounds?
A
A broad-based, whole-food sourced, organic multivitamin can help fill the gaps.
Q
For vegans, what are the additional challenges?
A
Vegans must consider mandatory supplements, a very small issue considering the long list of health and ethical advantages. A whole food-sourced organic multivitamin may supply the big three: vitamin B12, vitamin D3, and algae based omega 3 (usually as an oil). Whole-food sources should include mushrooms (vitamin D rich), ground flax seed, hemp seed, and chia seeds (rich in omega 3) and B12-fortified plant milks or nutritional yeast.
Q
And what are the workarounds for vegans?
A
I use a spray vitamin that has plant based D3, B12, and omega 3 sourced from algae each morning and it takes care of all of my needs.
Q
What's an example ideal vegan menu for a day?
A
I often skip breakfast as part of a time-restricted fasting program, but if I eat breakfast it, will be overnight oats, chia pudding, or a smoothie with 80 percent vegetables and loaded with ground flax seeds, walnuts, cacao powder, maca, and sea-moss powder. I take lunch to work, often a salad loaded with some hunks of organic tofu, walnuts, pumpkin seeds, a scoop of organic humus (usually oil-free), and a balsamic vinegar dressing. Spices are added on top, always curry powder or turmeric. Finally dinner is at my restaurant in Detroit, GreenSpace Café. It may be BBQ tempeh in greens, a quinoa lentil burger with a side of purple cabbage, a bowl of kale leek soup, or a large raw brussel sprout fattoush salad with seitan and avocado on top. Then I stop eating to allow a minimum of twelve hours a day without digestion ongoing.
Q
Do you recommend any kind of regular or periodic testing of nutrient levels?
A
In my advanced cardiac-prevention clinic, all patients—even the healthy ones—are tested for levels of TMAO, B12, vitamin D, and omega 3. If there is a disease process in a sick patient, I monitor additional levels of over three dozen nutrients and supplement with whole foods or nutraceuticals.
Joel Kahn, MD, is a top heart specialist in the US and founder of the Kahn Center for Cardiac Longevity. He is a Clinical Professor of Medicine at Wayne State University School of Medicine and graduated summa cum laude from the University of Michigan Medical School. He has published more than 150 scientific papers and five bestselling books—his first, The Whole Heart Solution, was the basis of a national public TV special. He is also the owner of GreenSpace Cafés in Detroit.

The views expressed in this article intend to highlight alternative studies and induce conversation. They are the views of the author and do not necessarily represent the views of goop, and are for informational purposes only, even if and to the extent that this article features the advice of physicians and medical practitioners. This article is not, nor is it intended to be, a substitute for professional medical advice, diagnosis, or treatment, and should never be relied upon for specific medical advice.