How Vitamin D Levels Impact Vaginal Health
Written by: Denise John, PhD
|
Published on: May 26, 2022
|
Updated on: May 26, 2022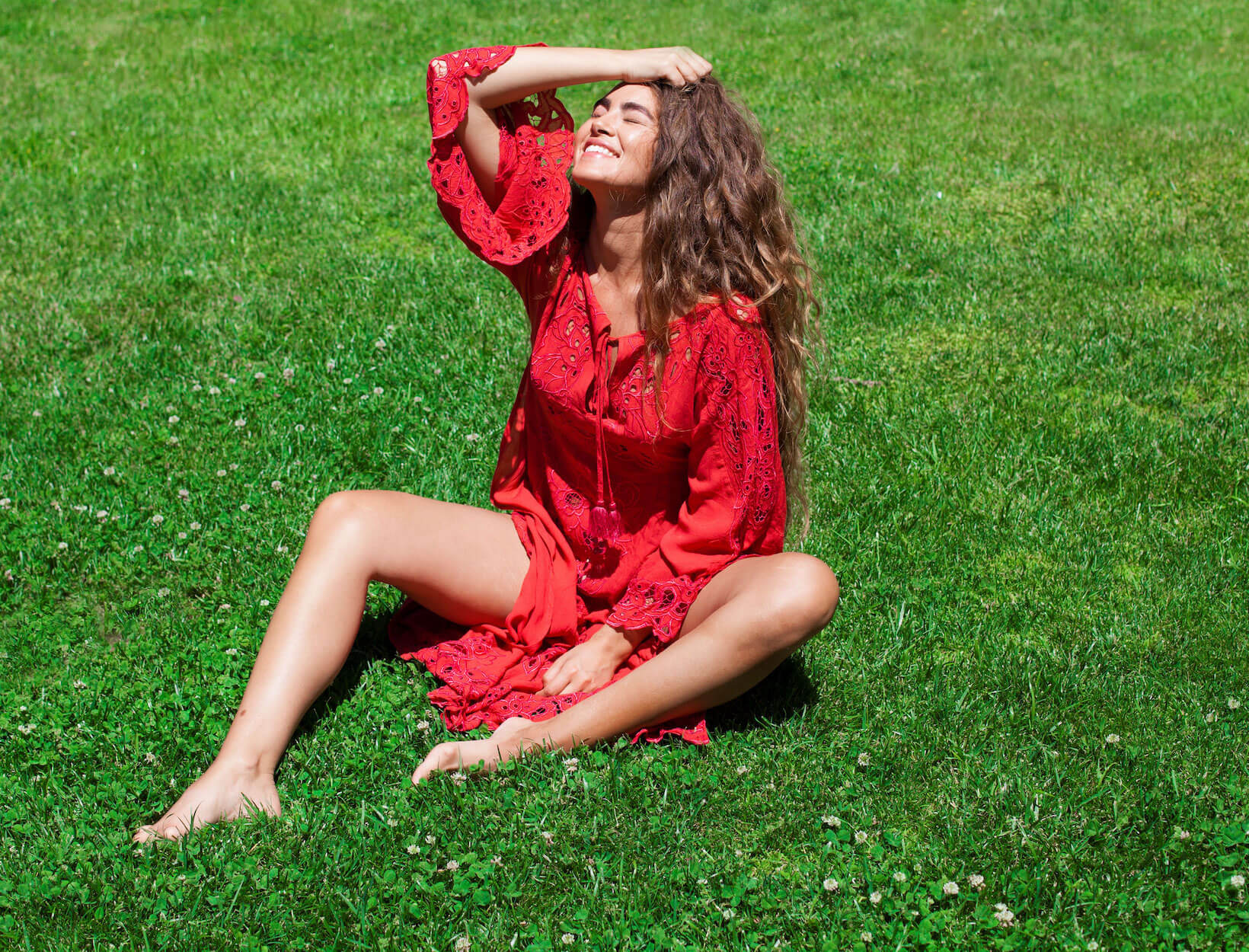 Photo courtesy of Michael Blank/The Licensing Project
Your vagina has its very own microbiome. When it's balanced, it is home to a diverse population of microbes that includes many Lactobacillus species, like L. crispatus, L. gasseri, L. iners, and L. jensenii. These bacteria produce lactic acid, creating the optimal pH for the vagina—a moderately acidic range of 3.8 to 4.5. This pH prevents the overgrowth of harmful microbes that can lead to various infections.
An imbalance of Lactobacillus species is largely associated with an imbalance in vaginal and urinary tract health. What's often overlooked: Research shows that vitamin D may help balance the vaginal microbiome. Higher vitamin D levels may help maintain a greater abundance of Lactobacillus compared to lower levels, creating a healthy vaginal pH.
THE BEST VITAMIN D SUPPLEMENTS
Vitamin D is one of those nutrients that are hard to get enough of, especially if you're protecting your skin from the sun (which is recommended). Spending lots of time outdoors and supplementing can help.
For a generous amount of vitamin D, Hum Nutrition offers a high-potency plant-based source—2,000 IU of vitamin D per capsule. And for those looking for vitamin D minus the capsule, three sprays of The Nue Co. Vitamin D Spray deliver 3,000 IU of vitamin D.*
Vaginal Cells, Vitamin D, and Lubrication
Similar to the tissue in our mouths, the vaginal wall is made of muscle covered in a mucus membrane, which contains epithelial cells. Vaginal epithelial cells are like a home to vaginal microbiota—they provide protection, nutritional support, and synergistic benefits. And they contribute to vaginal lubrication.
As these cells shed and replenish themselves, they help maintain a healthy vaginal environment. But when they're not properly restored, it can lead to a vaginal imbalance and vaginal dryness. Research shows that vitamin D may help vaginal cells regenerate and improve lubrication. Vitamin D may rapidly increase the number of vaginal cells, potentially preventing or limiting vaginal atrophy, which is particularly prevalent in women during menopause and after.
Clean Lubes and Sex Serums
If you're looking for extra lubrication, lubes can make sexual play more comfortable and pleasurable. And since the vagina is highly permeable, ideally you want to use lubes and oils made without parabens, phthalates, or other endocrine disruptors. All the lubes and oils here meet our clean, safe ingredient standards.
Water- and aloe-based lubricants and sex serums pair well with condoms (latex and polyisoprene) and sex toys made of body-safe silicone.
The Serum

Made with aloe, chamomile, ginseng, horny goat weed, and hempseed extracts, Whet is a light, water-based sex serum infused with a combination of ingredients that give slip without the stickiness. You need just a few pumps for however you want to play.

Personal Fav

WHET PLANT-BASED SEX SERUM

goop, $24

SHOP NOW

The Soothing Lube

This aloe-based lube contains vitamin E and extracts of hibiscus, green tea, and sunflower seed. It's formulated to match the feeling of the vagina's natural lubrication.

Sliquid

Organics Natural 4.2 oz

goop, $15

SHOP NOW

The Touchless Warmer

The Pulse Warmer gently heats your lube for added sensual pleasure. It's designed to pair with Pulse Pods, like the H2Oh! Personal Lubricant and Spoil Me Massage Oil Pulse Pods. Pop one of the pods into the warmer and it will touchlessly deliver a dollop of warm lubricant. No slippery lube bottles to fumble around with.

Pulse

Pulse Warmer

goop, $199

SHOP NOW
*These statements have not been evaluated by the Food and Drug Administration. These products are not intended to diagnose, treat, cure, or prevent any disease.