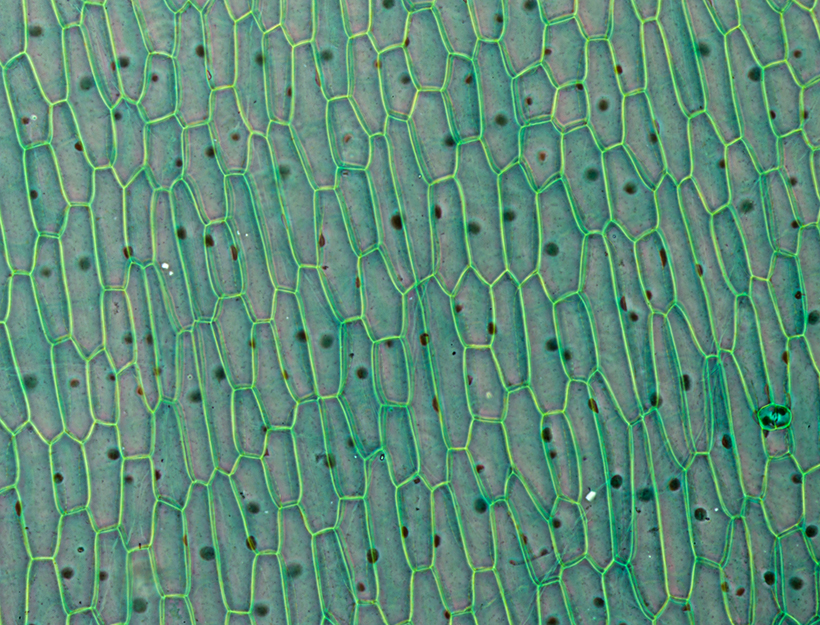 Understanding Epigenetics—and What it Means for Aging, Cancer, and Obesity
As the field picks up steam, we've been hearing more and more about epigenetics—i.e., the idea that outside factors like the environment might actually affect how our genes express themselves—and what the implications might be for aging and diseases like cancer. There's really no better resource than Richard C. Francis's Epigenetics: How Environment Shapes Our Genes, who explains that the word epigenetic "refers to long-term alterations of DNA that do not involve changes in the DNA sequence itself." These epigenetic changes sometimes occur essentially at random, like mutations. But as Francis writes, epigenetic changes can also be brought about by our environment and exposure to pollutants, diet, and social interactions. And what's peculiar about epigenetic processes (as opposed to genetic) is that they have the potential to be reversed. Below, Francis takes us through some of the compelling implications of epigenetics and shows us where the future of epigenetics research is going.
A Q&A with Richard C. Francis
Q
What exactly is epigenetics?
A
Put most succinctly, epigenetics is the study of long-term changes in chromosomes that don't involve alterations in the genetic code. Now let's unpack that definition a bit. We all have some intuition about the genetic code, the sequences of variations on four "letters" (G,C,T,A) that comprise a genome. I put "letters" in quotations, because it is just a shorthand way to denote four biochemicals, called "bases"—and, as we shall see, epigenetics requires a move from the metaphor of the genome as a script or text, to a more material view of what chromosomes and genes are.
In any case, the genetic code is but one dimension of a chromosome, which are actually three-dimensional structures. Another way to think about epigenetics is as the study of these other two dimensions. These extra dimensions are important in the regulation of gene behavior, whether a gene is active or silent. Epigenetic processes of several sorts alter the three-dimensional structure of chromosomes and thereby gene behavior.
It is important to distinguish epigenetic gene regulation from what I call "garden-variety" gene regulation. An example of garden-variety gene regulation occurs when you turn out the lights at night. Within seconds genes in certain cells in your retina, called rods, are activated, while genes in your cone cells are deactivated as you adapt to the darkness. The reverse occurs when you turn the lights back on. As this example illustrates, garden-variety gene regulation is short-term gene regulation. Epigenetic gene regulation, on the other hand, is long term, on time scales of months, years, even lifetimes. That is because epigenetic alterations are passed along intact, during cell division, from mother cell to daughter cell and every other cell in that lineage. So epigenetic changes are heritable at the cellular level.
Q
Have we, or do we, commonly overestimate the role of DNA?
A
Yes! Naïve genetic determinism is the default attitude for humans generally. It seems to be the most natural way to explain similarities of family members, for example. It is also used to explain dissimilarities, in siblings, for example. Talk about having it both ways. Scientists, who should know better, are certainly not innocent in this regard. For the last thirty years we have been bombarded by reports of the discovery of a gene for every condition, from schizophrenia to cancer to homosexuality. Upon further examination, many of these claims have proved to be bogus, or do not fully explain the condition. For example, the discovery of BRCA accounts for only a minuscule number of cases of breast cancer. And that is the rule generally; to date, the genes that actually do play a role in human disease, explain only a very small percentage of these diseases. This has led some to question the utility of the whole "gene for" approach; others though have doubled down in the search for what I call "genetic dark matter," cryptic DNA that will eventually explain everything.
Q
And where does epigenetics fit in the nature vs. nurture debate?
A
Ideally, epigenetics will prove instrumental in disposing of the debate altogether. The fact that the dichotomy has been around since Francis Galton first formulated it in the 19th century is scandalous, given what we now know about our development from zygote to adulthood. It is simply not a productive way to frame issues concerning the effects of environmental factors and DNA in this regard. Sometimes the best way to address a question is to ignore it because it's poorly formulated. Only then can progress be made. One of the take-home messages of epigenetics is that our DNA is as much acted upon as acting, as much effect as cause. As such, there is no way to assess the effects of a piece of DNA on development independently of the environment in which it is situated, beginning with the cellular environment and working outward all the way to the sociocultural environment.
Q
In your book, Epigenetics, you write about the epigenetic components of obesity and weight gain. Can you explain how epigenetic changes can affect our weight, and how epigenetics might inform how we approach obesity?
A
The increase in obesity over the last fifty years is truly unprecedented in human history. This increase is obviously not a result of genetic alterations but obesity has a strong seemingly hereditary component. It is transmitted transgenerationally in families, which has prompted a search for "obesity genes." This search has not proven particularly productive. We now know that pre- and perinatal alterations in the epigenome are an important contributing factor in obesity. Both too many and too few calories during this window are associated with obesity and associated ailments such as heart disease and Type 2 diabetes, which can now be traced to epigenetic alterations in genes that set the level of the caloric equivalent of a thermostat. Call it a "calostat." Hence obesity is a disease of both affluence and poverty.
Poverty-related transgenerational obesity was first noticed in children who experienced the Dutch famine while in the womb during World War II. In essence, they were epigenetically prepared to be born into a world of low calories; instead, at the end of the war, they experienced a nutrient-rich environment, which tended to make them more obese than their cohorts that did not experience famine. In this case, the calostat was set high to compensate for the poor nutrition in utero. Surprisingly, their children were also more prone to obesity. This is true of many cases of poverty-related obesity, especially when the childhood calories come from McDonalds or related sources.
Too much of a good thing also leads to epigenetically programmed obesity. This is true of affluence-associated obesity. In this case, the child's calostat is also epigenetically set too high, well beyond what is necessary for survival, simply because too many calories are considered the norm by the calostat.
It is difficult but not impossible to reset the calostat through lifestyle alterations. People who lose lots of weight—as in the TV show The Biggest Loser—tend to gain it back within a relatively short period because of what the calostat dictates. But many epigenetic alterations (epimutations) are reversible, unlike mutations. Much current research is concerned with ways to reverse epigenetic alterations in key genes related to caloric regulation. It would be a mistake, however, to follow searchers for obesity genes in overstating the case for epigenetic explanations of obesity. At bottom, the problem remains too many calories in (over eating) and too few calories out (inactivity).
Q
Epigenetic changes are also associated with cancer—is it possible that some cancers are caused by epigenetic processes, and what are the implications for viable cancer treatments?
A
The traditional view of cancer is called the somatic mutation theory (SMT), according to which cancer begins with a mutation to an oncogene or a tumor suppressor gene in a single cell. Each stage of cancer is caused by another mutation in that cell line, culminating in metastasis. This is a mutation first theory. SMT has been challenged on several fronts, one of which is epigenetics.
It is well known that cancerous cells exhibit characteristic epigenetic alterations. One concerns a process known as methylation. In general, methylation suppresses the activity of a gene. So it is no surprise that oncogenes tend to be demethylated in cancerous cells (and hence activated), while tumor suppressor genes are methylated (and hence deactivated). Another characteristic epigenetic change concerns proteins, called histones that surround DNA and control gene activity by how tightly bound they are to the DNA. Histones can also be methylated, which suppresses gene activity; they are also subject to a variety of other epigenetic alterations, including one called acetylation. Histones in cancer cells tend to lack normal acetylation; they are deacytalated. Finally, cancer cells are subject to chromosomal breaks and rearrangements, especially in the later stages. This too represents a breakdown in epigenetic control, because epigenetic processes maintain the integrity of the chromosomes.
There is increasing evidence that in many cancers the epigenetic alterations are primary, the ultimate cause of cells going off the rails. Moreover, these cells can be epigenetically rescued by reversing the epigenetic processes that caused them, even though any cancer promoting mutation remains unaltered. This is great news, because potentially, epigenetic therapies could be more precisely targeted to the affected cells, with much fewer side effects than current therapies, such as radiation and chemotherapy, both of which kill many healthy non-target cells. The FDA has approved several epigenetic therapies but the technology is not there yet to target specific cells. This is the next frontier of epigenetic cancer therapies.
Q
You've mentioned that there is a strong possibility that there is an epigenetic component to autism, too. What research is behind this, and is it ongoing?
A
It's too early to say with any confidence that there is a link between autism and epigenetics. It has become an area of active research and a welcome addition to the search for autism genes, which, again, has shown modest success. Autism etiology is probably complex and there is certainly an important environmental role, though currently there are only hints as to the environmental actors.
In any case, whatever environmental factors are relevant during early development, we would expect them to exert their effects through epigenetic processes. At present, most of the epigenetic research is directed toward so-called imprinted genes. Genomic imprinting is an epigenetic process whereby the gene copy (allele) inherited from one parent is epigenetically silenced; so only the allele of the other parent is expressed. About 1% of the human genome is imprinted. A disproportionate amount of human developmental disorders are caused by failures in the imprinting process, in which both alleles are expressed. A failure of imprinting for a number of genes has been implicated in symptoms of the Autism Spectrum Disorder.
Q
We know that endocrine disruptors are awful for us, but can you explain why they are harmful from an epigenetic perspective?
A
Endocrine disruptors are synthetic chemicals that mimic human hormones, especially estrogen. They come in many varieties and are becoming a ubiquitous component of the environment, an ecological and health disaster. Estrogen mimics are particularly harmful to male sexual development. In fishes, they can cause males to become females. In frogs, they arrest male sexual maturity; and in mammals like us they cause abnormal sperm development and infertility.
Imprinted genes, as described above, are especially vulnerable to endocrine disruptors and the effects can be transmitted across generations. In one important study on mice it was shown that the fungicide, vinclozolin, a strong endocrine disruptor, causes all kinds of problems, including sperm defects in the offspring of exposed female mice. What was most alarming though, was that the next three generations were also infertile, though they were never exposed to the vinclozolin. The effects of the chemicals to which we are exposed may not be limited to ourselves, but also our children, our children's children, and even our children's children's children. That is a nightmarish form of epigenetic inheritance.
Q
Epigenetic effects grow as cells (and we) age. And epigenetic processes have the potential to be reversed… So, does it follow that some aging processes could be epigenetically reversed?
A
Aging is a booming field of epigenetic research and has already yielded some startling results. Epigenetic processes influence aging in a number of ways. Perhaps most fundamentally, there is a gradual reduction of DNA repair with aging. Our DNA is constantly under threat from a variety of environmental factors, most notoriously, radiation. Random errors during cell division are also important. When we are young, the repair of damaged DNA is robust; as we age, not so much. The process of DNA repair is under epigenetic control and this epigenetic repair gradually wanes with age.
It is also well known that caps at the ends of chromosomes, called telomeres, shorten with each cell division until they reach a critical threshold, at which point the cell becomes senescent and can no longer divide. With aging, more and more cells reach this point, which is associated with cancer and a host of other ailments. Recent epigenetic research has revealed that this telomere shortening is under epigenetic control, with histones at the center of things.
But perhaps the most exciting area of aging epigenetics is the recent notion of an epigenetic clock, called Horvarth's clock, after its discoverer. The gist of it is that there is a strong association between the amount of genome-wide methylation and mortality. A lot of the genome is methylated when we are young but methylation is reduced in a constant clock-like way as we age. Methylation, recall, tends to silence genes. With age, it appears, an increasing amount of genes that should be silenced are not, rendering us more susceptible to all manner of ailments. From reading the amount of methylation in the epigenome, scientists can actually predict an individual's age with impressive accuracy.
Of course, there is now much epigenetic research directed toward reversing these age-related epigenetic processes. The most promising seems to be reversing the age-related reduction in genome-wide methylation. But since this was only recently discovered, this research is in its infancy. Potentially, at least, dietary interventions might prove useful, as some foods and supplements, such as folic acid, are known to promote methylation. Other epigenetic research is focused on reversing the age-related reduction in telomere size. The epigenetics of DNA repair has proven a tougher nut to crack, due to its complexity.
Q
We're also intrigued by the notion that as parents we can affect the epigenetic (and overall) health of our children, another topic you touch upon in Epigenetics. Can you tell us more?
A
Some epigenetic effects span not only lifetimes but generations. I have already described two examples: the effects of the endocrine disruptor, vinclozolin, on sexual development in mice; and the increased incidence of obesity, heart disease, and diabetes of those born to women who experienced the Dutch famine in utero. A number of other examples have been reported since the publication of my book. There, I discuss at length the transgenerational transmission of epigenetic alterations in the stress response of mice caused by poor maternal parenting. In humans there is evidence of altered stress response in neglected and abused (both maternal and paternal) children that tends to perpetuate neglect and abuse in both sexes over several generations.
But only a minority of transgenerational epigenetic effects represent true epigenetic inheritance. The effects of the Dutch Famine, for example, are not examples of epigenetic inheritance, just a transgenerational epigenetic effect. To count as true epigenetic inheritance, the epigenetic mark, or epimutation, must be passed along intact from one generation to the next. This is actually quite common in plants, fungi, and some animals, but not in mammals like us. There are examples of inherited epimutations in mice and some suggestive evidence for humans. One recent report suggested epigenetic inheritance of a predisposition to a certain form of colon cancer.
Until recently, many traits that "run in families" were assumed to be genetic. We now know that many stem from transgenerational epigenetic effects, if not true epigenetic inheritance.
Q
Although the research on epigenetics that exists today is fascinating, it seems that we have a long way to go. What needs to happen in order for us to have more answers—time, resources, funding?
A
Currently the study of epigenetics has a lot of momentum. But resistance from old guard geneticists is also pronounced. Many complain of epigenetic hype. To be sure, there has been some unnecessary hype. Some websites devoted to epigenetics are garbage. But the fact is, epigenetics needs no hype. Our understanding of cancer, aging, and stress—to name three areas of active research—has already been greatly enhanced by knowledge gained from epigenetics. And then there is the mystery at the very heart of developmental biology: How does a ball of generic embryonic stem cells develop into an individual with more than 200 cell types, from blood cells to hair cells to neurons, all of which are genetically identical? What makes stem cells special is epigenetic. And what makes neurons different from blood cells is epigenetic as well.
Epigenetic research has passed beyond the infant stage but is well short of adolescence. As such, we can expect much, much more from epigenetic research in the not too distant future.