A Breakthrough in Treating Hair Loss from Alopecia Areata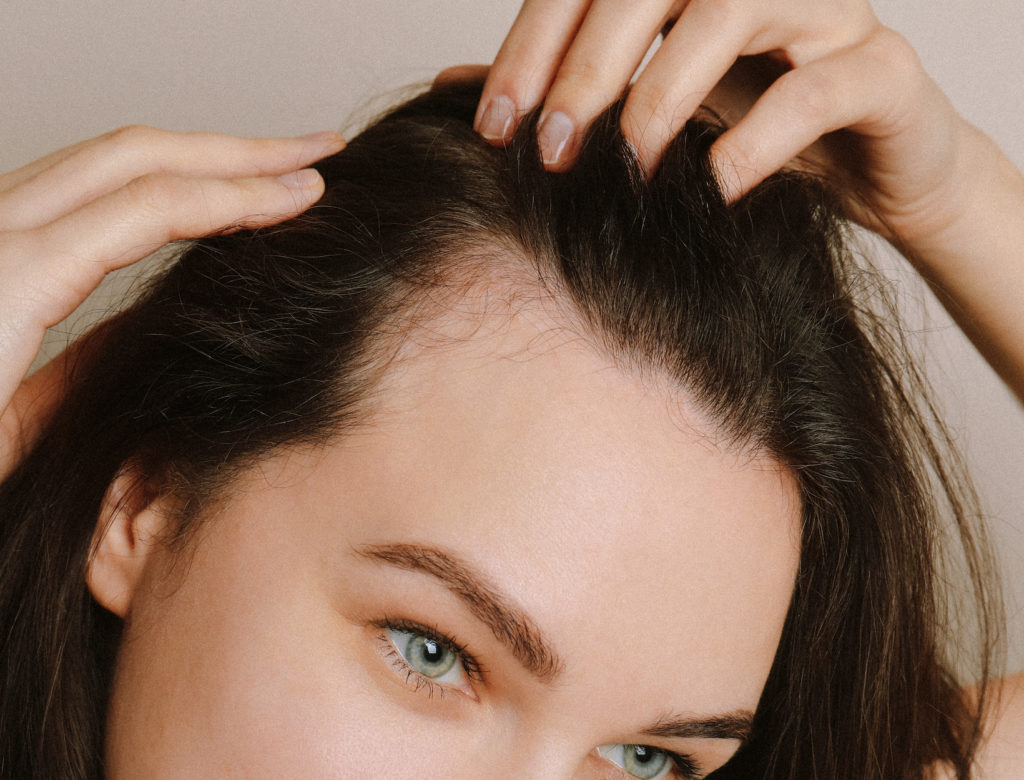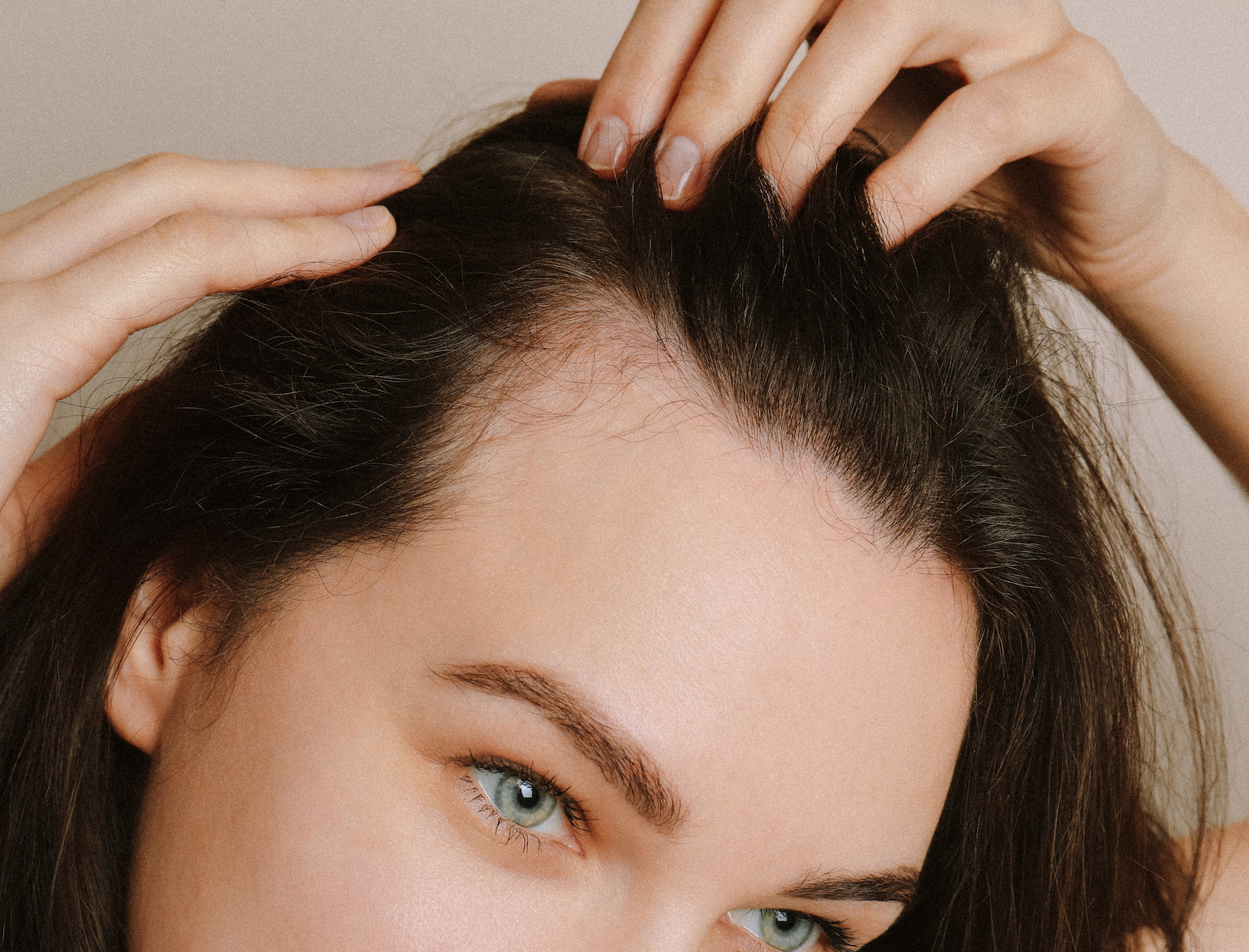 Angela Christiano, PhD, had recently started as an assistant professor at Columbia University when her hairdresser noticed a bald patch on the back of her head. She was diagnosed with alopecia areata and told that the hair loss might or might not progress to her entire scalp or even her entire body—and that there was no cure. Christiano's research happened to be on the genetics of inherited skin and hair diseases, and she quickly pivoted to focus on alopecia.
For 25 years now, Christiano's research group has studied the genes and molecules responsible for alopecia areata, which has turned out to be an autoimmune disease. Year after year, at conferences attended by patients and advocates, she has been reporting painstaking progress. The long slog has paid off: In June 2022, the FDA approved a drug that Christiano's research was central in identifying—a drug that provides significant benefits for many sufferers.
A Q&A with Angela M. Christiano, PhD
Q
What is alopecia areata?
A
Alopecia areata is an autoimmune disease in which the body sees the hair follicles as foreign and launches an immune attack on the follicles, resulting in hair being shed. Unlike other forms of hair loss, the hair follicle is not permanently damaged in alopecia areata. That means that under the right conditions, the hair follicle has a chance to recover. This is different from some other types of hair loss, where once it starts, it usually keeps going and there's not a lot of hope for the hair growing back.
---
Q
Is there a treatment to promote hair regrowth?
A
As of June 13, 2022, the FDA approved the first drug for alopecia areata. It's a big day in alopecia world. The drug is Olumiant (baricitinib) from Eli Lilly. It's an oral drug known as a JAK inhibitor, which blocks enzymes called JAK kinases. It's already approved for use in rheumatoid arthritis and recently was approved for use in hospitalized COVID patients because it dampens inflammatory responses in the body. Our lab was the first to show that this drug also inhibited the immune attack in mice with alopecia areata. Many people across our field have worked very hard to bring about the first approved drug for alopecia this year. It's great to have the first drug approval, and there are probably a few more coming in the next year or so. Patients are so happy.
---
Q
How common is alopecia areata? Is any particular demographic at risk?
A
One estimate is that 6 to 7 million people in the US have this condition, but it's probably underreported. Often people have not sought treatment for alopecia areata because treatment options were limited until now, especially for patients with severe alopecia. Or they have just one spot in their beard or a small spot on their head and would not seek treatment.
It's found approximately equally in men and women. There are a few papers recently that reported slightly higher rates in African American populations, but it's slight.
---
Q
Do we know what causes the disease?
A
We know now that alopecia areata is a disorder that is caused by the combination of genetic predisposition with environmental triggers. In children with alopecia areata, when it occurs early in life, it tends to be more severe, so the thinking is that there are more susceptibility genes and maybe less contribution from environmental effects. On the other hand, in people who have adult-onset alopecia, maybe it took longer for their particular set of genes—in combination with environmental factors—to bring on the disease.
If it progresses to the full scalp or full body, the general thinking is that it's harder to treat, but in the clinical studies using JAK inhibitors, that thinking isn't entirely borne out. There are people who've had the disease for 20 or 30 years who have responded well to JAK inhibitors, though they might need longer treatment to get a good response. It's encouraging that people can have dormant hair follicles for that long, and then, when they're given the right drug to dampen their autoimmune response, all of a sudden the hairs can wake up.
---
Q
Is the disease the same in people who lose some hair on their heads as it is for those who lose all hair over their entire bodies? Is it just a progression?
A
We think of alopecia areata as a continuum, ranging from mild to severe disease. When people start with patchy hair loss, in some portion of those patients, the disease will spontaneously go away. For others, patches will come and go for a long time. In still other people, the disease will progress to involve the whole scalp or the whole body. We don't know yet what the drivers are that determine this, but we believe that here again, it's the environmental factors combined with genetic susceptibility that determine the eventual outcome and severity of alopecia areata.
---
Q
What does it mean that alopecia areata is an autoimmune disease?
A
Basically it means that the body's system of immune surveillance for danger has gone awry. There appears to be something in hair follicles that the body starts to recognize as foreign. The hair follicle is believed to mistakenly send out a danger signal to the immune system, which activates the immune cells to kill the hair follicle. Those are the same signals that are used by infected, cancerous, or dying cells that signal the immune system to destroy its target. But when the same thing happens in a normal, healthy tissue, the result is autoimmunity, or a mistaken immune attack against your own tissues.
We don't know yet know the particular molecule in the hair follicle that is responsible for setting off the immune response in alopecia areata. One candidate was thought to be melanin, a component of hair pigment, because when alopecia areata starts it preferentially attacks the darkly pigmented follicles, and it seems to spare the white follicles. You may have heard of what's called sudden whitening of the hair—when the hair color changes to white overnight usually in response to a trauma or shock. It has been suggested that this is actually an acute onset of alopecia areata and that the hair follicles that were pigmented were targeted by the immune system and fell out. The follicles that were spared and left behind were the white ones.
---
Q
Do we know anything about the environmental triggers?
A
We do know a little bit. In the early days, there were reports of possible roles of dust mites, cytomegalovirus, or Epstein-Barr virus. The area that many of us are interested in right now is the microbiome. Skin diseases like psoriasis or atopic dermatitis have an association with the skin microbiome, but our work suggests that in alopecia areata, it's the gut microbiome that is associated with the disease. So it looks like the microbiome may be at least one environmental factor.
There are also many reports that stress is something that can trigger or worsen the disease. It's not usually overnight—there's usually a lag. A patient will come in and say, I had a stressful event two, three months ago, and now my hair's falling out. If you talk to enough patients, they will tell you the same story.
---
Q
What do we know about the genetic basis?
A
With the help of the National Alopecia Areata Registry, which collected thousands of DNA samples, we were able to perform the first genome-wide association study for this disease. This means comparing the genetic markers of thousands of patients who have a disease with thousands of people who don't have that disease and looking for regions of the genome that are most different. When we did that for alopecia, the genes that we discovered had nothing in common with atopic dermatitis or psoriasis or any of the other autoimmune diseases of the skin. We were surprised to find that alopecia does share genes with other autoimmune diseases: type 1 diabetes, celiac disease, and rheumatoid arthritis.
It was already known that those diseases share pathways involving JAK kinases. The first JAK kinase inhibitor that was approved for use in people was for rheumatoid arthritis. So that's the first one that we used in off-label clinical trials to explore whether it would work in alopecia the same way it does in arthritis. Those first human studies by our group and others helped fuel some of the excitement among dermatologists and pharmaceutical companies to develop JAK kinase inhibitors further for alopecia areata.
---
Q
How did you come to be interested in alopecia?
A
When I came to Columbia University as a junior faculty member, I didn't have a clear idea of what I was going to work on, but I knew that I wanted to continue working on the genetics of skin diseases. About nine months after I started working here, I went to get my haircut and the woman who cut my hair saw this small spot on the back of my head. She asked, "Did you have an injury or get a biopsy?" I didn't think anything of it at first. But I showed it to my neighbor, and she screamed, "Wow, that is not small!" I have a cousin who has alopecia universalis, which is no hair anywhere on the body, so it is in my family.
Like all patients at that time, I was told: We don't know what causes it. We can't tell you if it's going to get better, get worse, or stay the same. And there's nothing much we can do about it except inject steroids into your scalp. And that was it. That was 25 years ago. So my research was very much personally motivated. If it hadn't happened to me, I don't know if my lab would've gone after it so passionately.
I give a talk each year at the National Alopecia Areata Foundation, and it's always a very emotional meeting for me. For many years, I would go to the meeting and say, "We're getting there. Just keep giving us your samples. We're really close." After a while, the audience would look me like I was crying wolf. Then in 2014, when our JAK inhibitor studies were published and we were able to show the first patients we treated, I went to the meeting and gave my talk. After my talk, there was silence and then a standing ovation from the group. I will never forget that moment of finally delivering on the promise we made to the alopecia community that genetics would lead the way toward new treatments one day.
---
Q
Where can people go for more information about alopecia areata?
A
The National Alopecia Areata Foundation is a patient organization that can help people with physician referrals and whatever else is needed for their support. There's a lot of information there about the new class of drugs as well. Patients can go to clinical trials.gov if they're interested in participating in clinical trials. The American Academy of Dermatology also has resources on its website for patients seeking information about treatment for alopecia areata.
---
Angela M. Christiano, PhD, is the Richard and Mildred Rhodebeck Professor of Dermatology and Professor of Genetics & Development at Columbia University. Christiano holds a PhD in Microbiology and Molecular Genetics from Rutgers University. She chairs the Research Advisory Committee of the National Alopecia Areata Foundation and is currently president of the American Hair Research Society. Her research team studies the molecular basis of inherited hair and skin diseases, with a special focus on the genetics and immunology of alopecia areata. Christiano has carried out extensive research on alopecia areata, resulting in over 80 publications in scientific journals on this topic. In 2020, Christiano was elected to the National Academy of Sciences.
---
This article is for informational purposes only. It is not, nor is it intended to be, a substitute for professional medical advice, diagnosis, or treatment and should never be relied upon for specific medical advice. To the extent that this article features the advice of physicians or medical practitioners, the views expressed are the views of the cited expert and do not necessarily represent the views of goop.