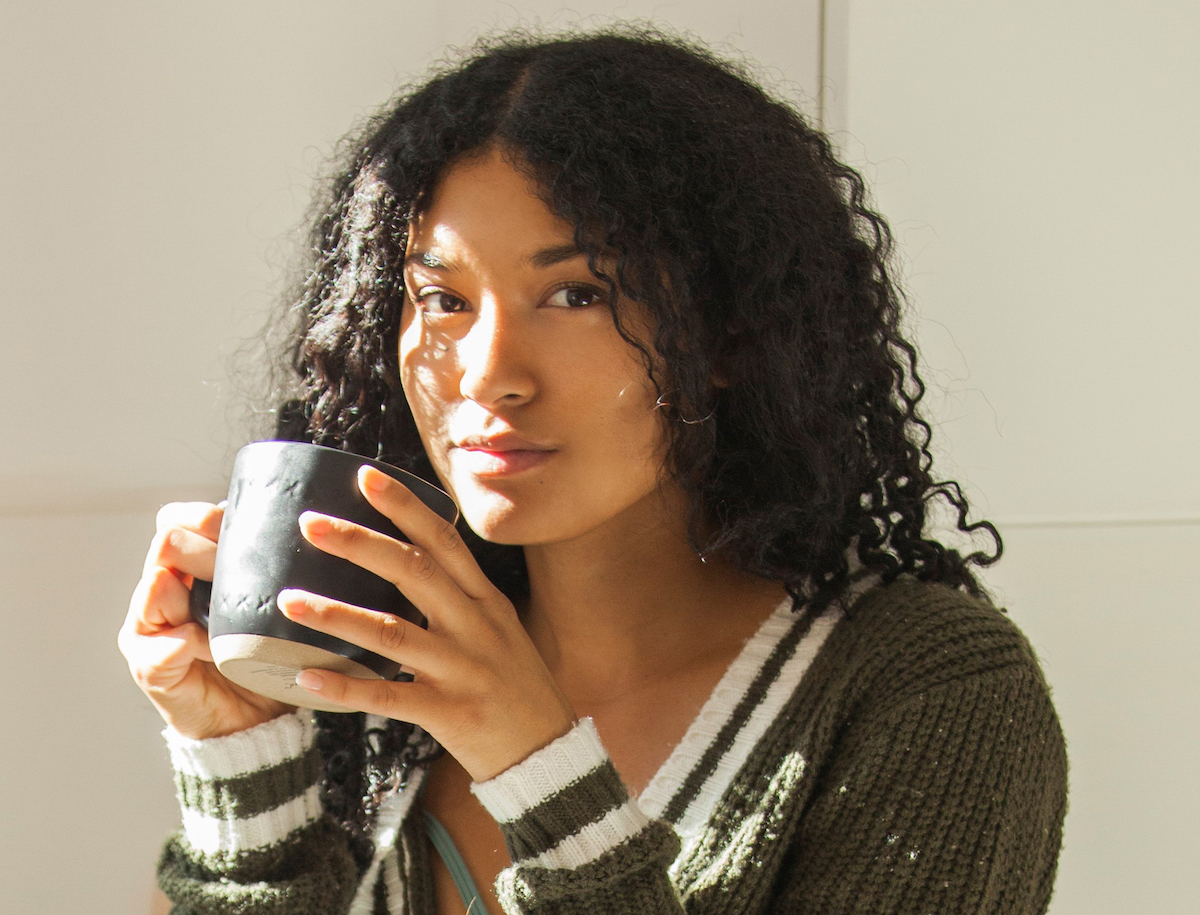 Simple Wellness Tools That Help Us Get Through the Day
Nothing about this time is normal, and we've abandoned trying to make it so. But we're still reaching for little things that offer support, asking our friends what their routines (or lack thereof) look like right now, and sending thinking-of-you packages from this wellness short list.
Good Morning, Bottoms Up
There's no pill for coping with a pandemic. Research, recipes, stress antidotes, strategies for keeping your immunity up and staying relative sane: We're collecting them here. But when you first wake up, maybe it's just baby steps—a deep breath and knocking back a good-for-you something.
Midday Movement Heroes
Streaming a yoga class, shaking and dancing, rolling, walking with your kids: Do what you can to move, release some energy, and take care of your body.
Slip-Free Yoga Mat

Because it's made of cork, this mat stays grippy regardless of how much you sweat. It has the right amount of cushion, so it's comfortable enough to kneel on. And cork is easier on the environment, too.

42 Birds

"The Robin" Cork Yoga Mat

goop, $100

SHOP NOW

The OG Body Tool

Yes, we are lying on Lauren Roxburgh's foam roller for record amounts of time right now. But you might start with a five-minute break away from the computer, with the roller under your spine.

OPTP

LoRox Aligned Foam Roller

goop, $45

SHOP NOW

On-Demand Massage Therapist

If there's nothing left in the tank: the Theragun G3. It's a powerful massager for occasional soreness, muscle tightness, and knots. Rechargeable, lightweight, fits in your hand.

Theragun

Theragun G3

goop, $399

SHOP NOW
Before-Bed Pleasures
Maybe the sun has set and you're still in your pajamas from the night before—but hey, now you're ahead. Wherever you're at, we hope you have a moment for you: to read, to call a friend, to laugh. And we hope you get some sleep—it's one of the best medicines.
When Your Space Feels Tired

The idea of setting a mood might be absurd if your kitchen is also your office and your daycare center right now. And yet—this chic diffuser and set of aromatherapy essential oils, along with a little humidifying steam, are ready to give it a whirl.

When You Have 20 Minutes

Epsom salt, Himalayan pink salt, chia-seed oil, passion flower, valerian root, and essential oils mixed in a warm bath. We'd say it's approaching orgasmic, but keep reading.

goop Beauty

"The Martini" Emotional Detox Bath Soak

goop, $35

SHOP NOW

When It's On

Holy vulva, this vibrator is good. It fits into the palm of your hand (or a partner's), has five different patterns and five different intensities, and is uniquely bendy. Use just the tip (ha!) for direct clitoral stimulation or the whole surface for broader stimulation.

Dame Products

Pom Vibrator

goop, $95

SHOP NOW

When Enough Is Enough

Our chocolate-mint-flavored chews are made with melatonin—and with L-tryptophan and vitamin B6 to support the body's own production of melatonin (a sleep hormone). If you have occasional difficulty sleeping, try taking one chew for starters (often does the trick) and then increase to two if that gives you a better night's rest.

goop Wellness

Knock Me Out

goop, $55 (30-day supply)/$30 (15-day supply)

SHOP NOW