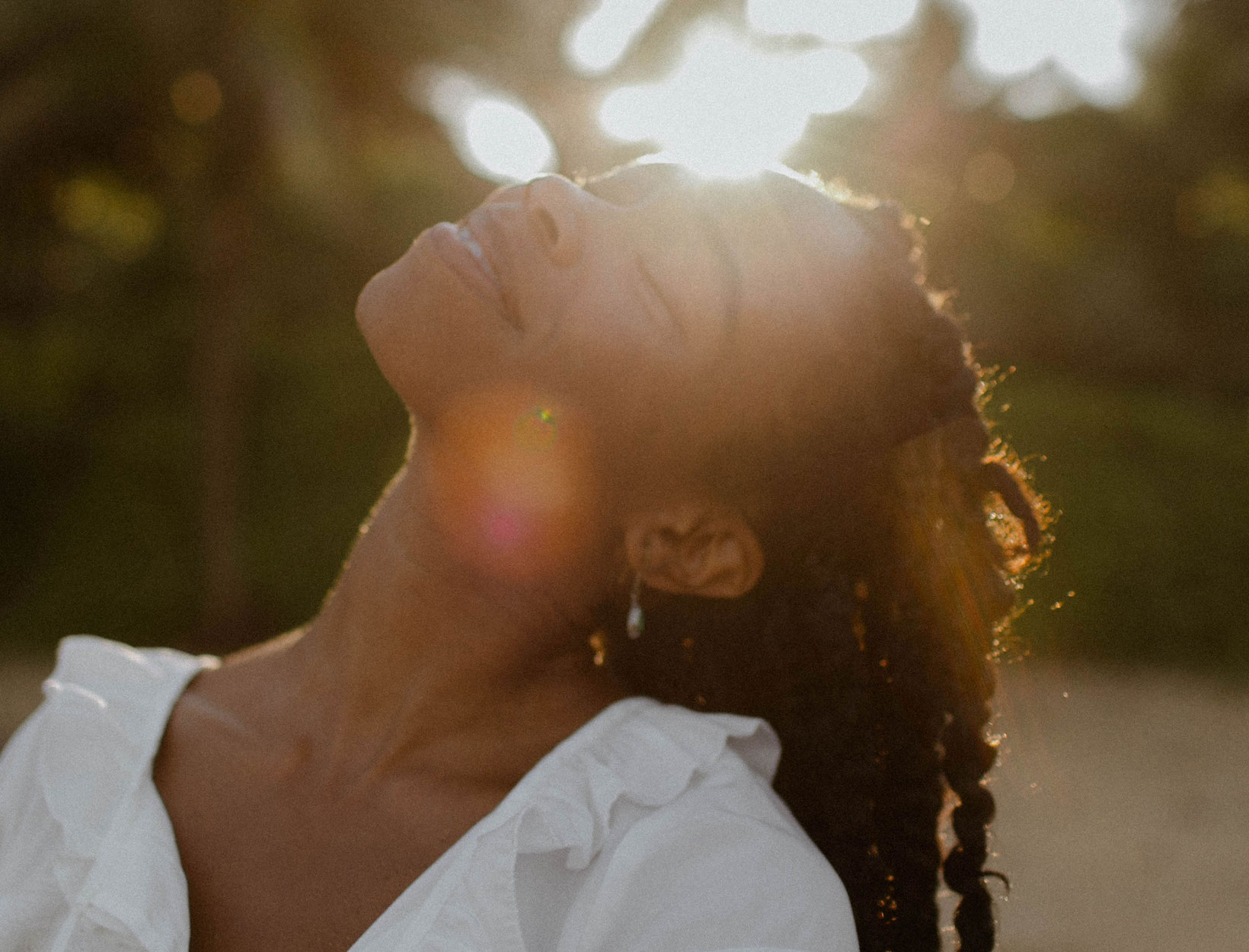 Photo courtesy of Esther Brown
Looking for More Sleep and Energy?
If we're getting the seven to nine hours of sleep we need, we spend about one third of our time sleeping, which is a nice chunk of time. A lot of things are happening in our bodies while we sleep: Toxic compounds are removed and tissues are repaired so that our bodies can function as healthily as possible. Brain pathways are formed and maintained so that we can recall past experiences, create new memories, stay focused, and quickly respond to our ever-changing environment during the day.
But according to the CDC, one in three Americans doesn't get the sleep that's needed to function at their best. And of course, how much sleep we get affects how much energy we have. If you're in need of more sleep, you're probably craving more energy, too. A few strategies can help in both departments.
EXERCISE
For Sleep

Physical activity can improve the quality and quantity of sleep. The ideal duration, time of day, and style of exercise depends on your individual needs. But research shows that generally the more you enjoy it and the more you do it, the better.

If yoga (or mat work) is your movement of choice and you're looking for more support, try Manduka's GRP Yoga Mat. It has no-slip traction and a six-millimeter-thick cushion. We also like the Cork Yoga Block—it's firm, durable, and easy to grip. And the cork is a more sustainable material than your typical yoga block.

Manduka

GRP Yoga Mat

goop, $130

SHOP NOW

Manduka

Cork Yoga Block

goop, $22

SHOP NOW

For Energy

Exercise can help boost energy levels, too. When you want a bit of resistance training, these three-pound hand weights offer light resistance with a no-roll hexagonal shape to help your body stabilize during workouts or to keep the weights in place while they're stored. If you're looking for added leg resistance, strap on these ankle weights, which are one pound each.

GAIAM

Neoprene Hand Weights, 3 lbs.

goop, $7

SHOP NOW

Bala

Weighted Wrist Bangles

goop, $49

SHOP NOW
AROMATHERAPY
For Sleep

Creating a relaxing nighttime ritual is a great start. Try removing sleep disturbances, like disrupting noises and electronics with blinking lights, and adding things that can help you sleep, like aromatherapy. The vitruvi Unwind Kit's comforting blends of lavender, geranium, chamomile, frankincense, and other essential oils are a soothing way to help you settle into bed for a restful night's sleep. Choose from four blends (Dusk, Quiet, Nightcap, Sleep) that you can diffuse or add to your bath or body oils.

vitruvi

Unwind Kit

goop, $54

SHOP NOW

For Energy

When you're looking for essential oils to help elevate your mood, reach for the vitruvi Uplift Kit's lively blends. Just add drops to one of vitruvi's sleek diffusers.

vitruvi x goop

goop-Exclusive Stone Diffuser

goop, $119

SHOP NOW

vitruvi

Uplift Kit

goop, $48

SHOP NOW