The Good-Skin, Healthy-Gut Guide to Probiotics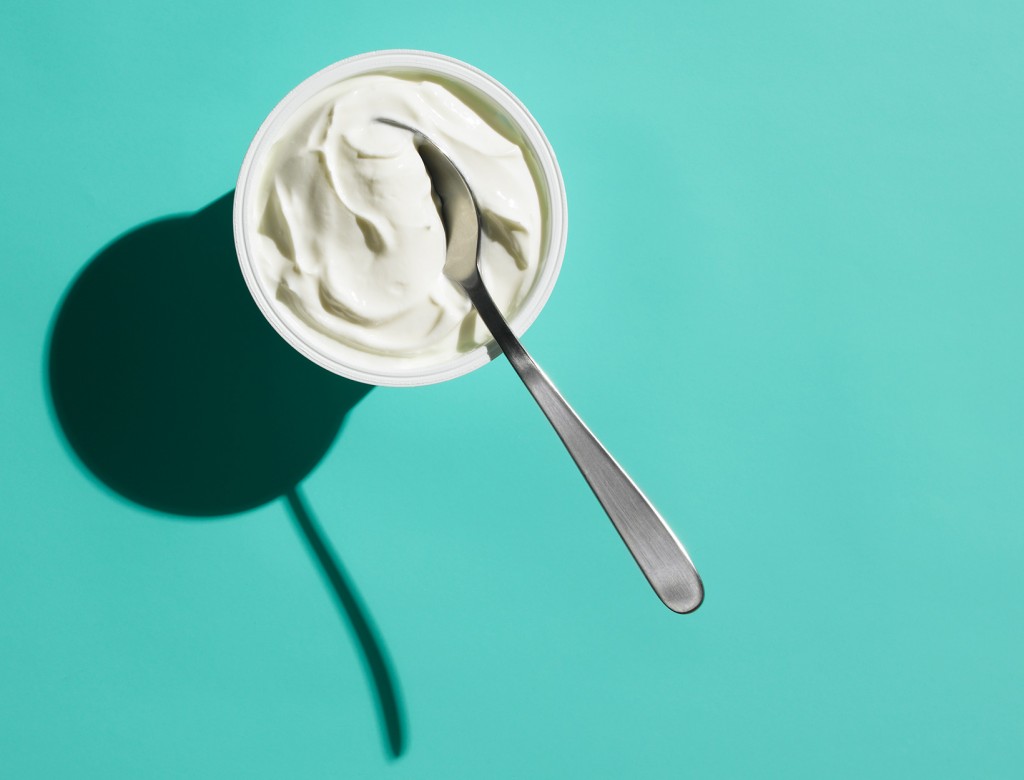 Nearly every M.D. we talk to urges us to take probiotics—beneficial live bacteria and yeasts that help keep our microbiome (largely made up of bacteria) in balance, and our immune system (about two thirds of it lives in the gut) strong. In addition to their gut benefits, probiotics are said to boost glow and overall skin health.
Women's health expert Dr. Amy Myers is a goop-trusted authority on subjects from autoimmunity and Candida to thyroid dysfunction; and she'll be speaking IRL at our first wellness summit on June 10. Here, Myers helps us evaluate the increasing buzz around probiotics, and outlines the ins and outs of selecting a particular supplement (whether hers or other brands).
A Q&A with Dr. Amy Myers
Q
Probiotics are often touted as both gut and skin miracles. Is the hype warranted?
A
Yes. Probiotics are incredibly important and effective. We know there are more bacteria in us and on us than our own human cells. The body is almost like a puppet—it is bacteria that really runs the show: They turn on enzymes, turn off genes, and dictate much of our health. We need them to break down nutrients, like copper and magnesium, so we can better absorb them. Interestingly, studies show that conditions like anxiety, depression, and weight gain can be transferred via fecal transplants (with mice), suggesting the broad impact bacteria has on health.
About 60 to 80 percent of our immune system lives in our gut. Imbalances in the gut's microbiome (which is primarily made up of bacteria) lead to digestive issues, while many many other potential effects can be felt throughout the body—from feelings of fatigue to depression, thyroid dysfunction, autoimmunity, and a host of skin issues. Conditions like rosacea, psoriasis, eczema, and acne are really inflammatory conditions, and often a manifestation of something that is happening deeper within the body. When you fix the gut (which, depending on your health, might include getting rid of an infection like Candida, eating a clean diet, and taking a probiotic), skin issues often resolve as well.
Q
What are the best dietary sources of probiotics?
A
YOGURT AND KEFIR
The classic examples of probiotics are yogurt and kefir, which are great for a lot of people, though not if you have a dairy sensitivity. There a lot of yogurt and kefir alternatives, from water kefir and almond yogurt, to coconut yogurt, coconut kefir, and so on. Look at ingredients when you're shopping for food like yogurt—you want to avoid sugar-filled products. I like plain coconut yogurt with fruit and little stevia on it.
FERMENTED FOODS
This category includes: sauerkraut, apple cider vinegar, pickles, cultured vegetables, kombucha. If you don't have a soy sensitivity, you can also do miso and kimchi (look for organic, which is also non-GMO).
Q
Why do you recommend everyone also take probiotic supplements?
A
Unless you have a perfect gut and are already eating lots of fermented foods—which is rare, although you can work up to this point—it's difficult to get all the probiotics you need from diet alone. Most of us don't have perfect guts—everything from antibiotics to high-carbohydrate diets to being born via a C-section can compromise the balance of bacteria in our microbiome. Supplementing with a probiotic can help to restore imbalances, and it's also just a great preventative health measure, helping to keep your microbiome in balance and your immune system healthy to ward off illnesses.
Q
Do you suggest different dosages for people who are relatively healthy vs. dealing with a gut-related issue?
A
For daily use and maintenance, I recommend 30 billion CFU (colony forming units).
For patients dealing with specific gut issues—Candida, Crohn's, IBS, and so on—or if you're going to be taking antibiotics [more on this below], I typically recommend 100 billion CFU, because you're trying to overcompensate for an imbalance. Some people may even take up to 300 billion CFU (with the guidance of a doctor).
Q
What are the important strains to look for on labels?
A
The two main species you want to look for are: Lactobacillus and Bifidobacterium. Within these two species, there are a lot of different strains. The strains we chose for our probiotic—Lactobacillus acidophilus, Lactobacillus plantarum, and Bifidobacterium longum—have been shown to help modulate the immune system, help with autoimmunity conditions (which affect most of my patients), and counter infections in the gut.
Q
How can we evaluate the potency of probiotics? Anything else to check for on a label?
A
Make sure dosages are listed in CFU, colony forming units. (Most brands list CFU in billions now: so 30 billion CFU, 100 billion CFU, and so on.) For one, this means that the bacteria strains are living, which is essential. When you're looking at the cost of products, be sure to look at the cost per unit. I spoke to a woman the other day who had bought probiotics that had 2 billion CFU per capsule. In comparison, to get the 30 billion CFU I recommend, she'd have to take essentially half of her bottle to get the same dosage as one of our capsules.
You also want to look at the guarantee fine print: If the CFU number is guaranteed at time of manufacturing, but not at the time of expiration, you could be taking a less potent dose of probiotics than you think because potency fades over time. I made this mistake when I was traveling once and went to the grocery store to pick up probiotics. On the bottle label it said guaranteed at 20 billion CFU at the time of manufacturing. This doesn't tell you the CFU for when I was actually taking the probiotics. For instance, our probiotics are manufactured at 60 billion and 200 billion CFU, and guaranteed at 30 billion and 100 billion CFU, respectively, at time of expiration.
Look for supplement brands who use third-party testing. We only work with partners who are tested by third party labs. Has the company done research on actual strains? How are they guaranteeing potency?
The best, simplest thing you can do, of course, is to buy supplements from a source you trust, who has done the work for you. Amazon is great for a lot of supplements, but I wouldn't buy probiotics there if they require refrigeration, which adds another layer of complications.
Q
Can you explain the deal with refrigeration/shelf-stable?
A
What most people think of as probiotics are the live cultures, like Lactobacillus and Bifidobacterium, that are typically made with dairy and require refrigeration to keep them alive. Dairy-cultured probiotics aren't a problem for most people. But if you're super sensitive to dairy, choose a probiotic like ours that isn't cultured on dairy.
Even if you're not sensitive to dairy, though, probiotics that require refrigeration can be inconvenient; but there are now some that don't need to be kept cold. For example, our probiotics are sealed in nitrogen blister packs to protect them from heat, as well as moisture and oxygen because the air can't get in. Look for probiotics that are individually packed to protect the live cultures. If they just come in a bottle they could be losing potency from air getting in.
Q
What about soil-based probiotics?
A
There are two main types of probiotics; the first is the live cultures I describe above, like the strains of Lactobacillus and Bifidobacterium. You might have heard some naysaying about this kind of probiotic—the typical argument against them is that the classic form of live cultures is destroyed by the acidic environment in the stomach. To get around this, quality probiotics are made with an acid-resistant capsule so that they don't get immediately broken down. (Which means you don't have to take the probiotics with food, although I normally do. I'll sometimes break the capsule and mix it into a smoothie, or use the powder form. You might lose a bit of potency but it's not significant.)
The second type of probiotics are soil-based organisms (SBO), which tend to be more resistant to acid in the gut. Here's the thinking behind soil-based probiotics: Many people (particularly in the paleo community) believe that widespread gut and health issues today are the result of life in a too-clean society. In the past, when more people worked in the dirt, played in the dirt, there was less obsessing over cleanliness and antibacterial products, we got more natural exposure to probiotics. The benefit of soil-based probiotics is that they come from the earth, and the bacteria (which are still living) have their own natural, protective capsule surrounding them. I recommend soil-based probiotics to patients with autoimmunity, in addition to the classic form. They are particularly helpful for people with SIBO (small intestinal bacterial overgrowth)—with SIBO, you also have an overgrowth of good bacteria; and in this case, the classic form of probiotic is not what you need to fight the infection.
You may have heard some questions over whether SBOs are safe: The NIH has a presumed case report, which hasn't been 100 percent verified, of someone with Lymphoma getting septicemia from taking a SBO (the organism B. subtilis). Some say that if you have leaky gut, you should heal it before supplementing with SBOs. If you are immunocompromised or have cancer, you can consult with a physician first to be safe.
Q
Probiotics are said to be an important antidote to antibiotics—what do you recommend probiotic-wise for people who have to be on antibiotics?
A
Taking a probiotic every day is a good way to help prevent getting sick and having to go on antibiotics in the first place. Preventative measures, of course, are preferred. Another that is believed to help is upping your vitamin D intake when your immune system needs a boost. Diet is also huge in terms of preventing sickness. Studies show that you can change your microbiome within hours of adjusting your diet. If you're not into sauerkraut, even just cutting back on sugar and eating more whole foods can make a difference.
But if you do absolutely have to be on antibiotics, I recommend:
Doubling your probiotics dosage. I might even go up to 100 CFU.

Be sure to take the probiotics and antibiotics about two to three hours apart (so the antibiotics don't just kill all the good bacteria in the probiotics).

Look for the probiotic yeast Saccharomyces boulardii (S. Boulardii)—you can take it as a separate supplement or find it in multi-strain probotics. Studies show that it is effective at preventing antibiotic-induced diarrhea and Clostridium diffcicile (C. difficile) infection, which a course of antibiotics can cause. Saccharomyces boulardii increases your secretory IgA—in other words, it strengthens the immune system in the gut. (Some people say that Saccharomyces boulardii is also the panacea for Candida—it's a yeast that fights yeast—but while it's helpful for some, other people do not tolerate it well, so I recommend trying it as an individual supplement first to see how you respond.)
Q
Is there such a thing as overdoing it with probiotics?
A
It's difficult to truly overdo it. I know of a case study where a young woman got septicemia from probiotics after heart surgery but it's so, so rare.
What's more common, but not dangerous, is having an initially no-so-great reaction to a quality probiotic—you might feel bloated, have some discomfort or gas. This isn't a bad thing. It likely just means that the probiotics—real, living organisms—are working and killing infections in the gut. Just back off to a lower dose for starters.
Q
At what age should we start taking probiotics/giving them to our kids? We've heard they can help be beneficial to babies (i.e. with eczema, digestion, colic)?
A
Absolutely, probiotics are good for everyone—adults, kids, babies—and you can't start too early.
If you're giving probiotics to a baby under two years old, you want to look for specific strains, though, that are better suited to such young microbiomes. For babies, these are the strains of Lactobacillus to look for: rhamnosus, casei, paralisei, gasseri, salvarius. And for Bifidobacterium: infantis, bifidum, longum, breve, lactis. If you're breastfeeding, you can put probiotics on your breast, or you can heat up formula and put probiotics in it, or wet your finger and dip it in the probiotics powder and let your baby suck on your finger.
Q
There's some crossover between PRObiotics and PREbiotics, and you've mentioned before that prebiotics are a no-no when you're trying to fight an infection—can you explain?
A
Probiotics are actual, living organisms—bacteria and yeast.
Prebiotics are the food that the bacteria and yeast feed off of, mostly soluble fibers and resistant starches. Sources of prebiotics include: potato starch, artichokes, radicchio, olives, cultured veggies, kombucha, and other fermented foods.
There are both probiotics and prebiotics in fermented foods. I differ from a lot of doctors in that I recommend that patients with infections like Candida and SIBO don't eat prebiotics until they've cleared up the infection—because the prebiotics can feed those infections, too. I find that it's better to get rid of those infections first, and then add in prebiotics to your diet after. [See here for more from Dr. Myers on treating yeast infections.]
Amy Myers, M.D. is the founder and medical director of Austin UltraHealth, a functional medicine clinic based in Austin, Texas. Dr. Myers specializes in women's health issues, particularly gut health, thyroid dysfunction, and autoimmunity. She is also the New York Times bestselling author of The Autoimmune Solution and The Thyroid Connection.
The views expressed in this article intend to highlight alternative studies and induce conversation. They are the views of the author and do not necessarily represent the views of goop, and are for informational purposes only, even if and to the extent that this article features the advice of physicians and medical practitioners. This article is not, nor is it intended to be, a substitute for professional medical advice, diagnosis, or treatment, and should never be relied upon for specific medical advice.