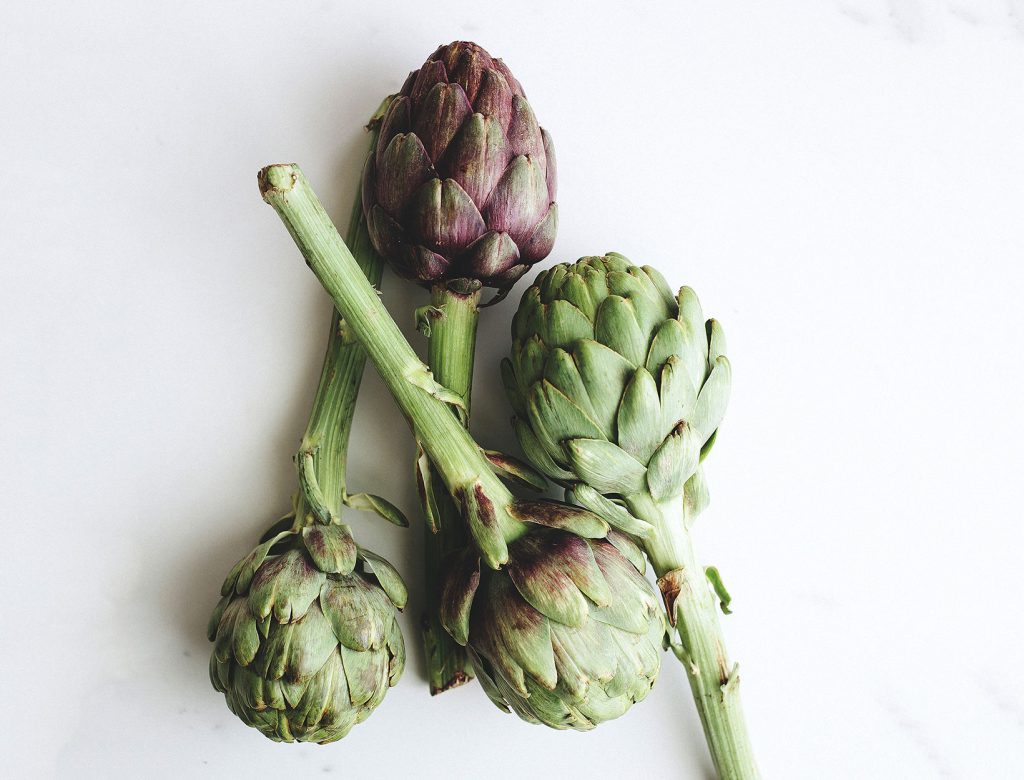 The Good News about Bioavailability and Nutrient Absorption
Could you be eating all the right things—whole foods, lots of plants—but not actually getting all the nutrients your body needs? Beyond what we eat, there's a range of factors that affect how we absorb micronutrients, like how we cook our food, which supplements we take, what our personal biology looks like. The science behind this is called bioavailability, and the bioavailability of any given nutrient is essentially the percentage of what we ingest that makes it into our bloodstream.
The good news: Philadelphia-based dietitian Krista Yoder Latortue explains that factors of bioavailability don't have to overcomplicate the average person's diet. Variety, she says, is key, along with knowing what micronutrients in what forms are worth paying attention to.
A Q&A with Krista Yoder Latortue, MPH, RD, LDN
Q
What is bioavailability, and what do we need to understand about it when deciding what to eat?
A
Bioavailability refers to how well or efficiently our body is able to absorb and access a nutrient. It's impacted by a variety of factors, including the molecular structure and chemical formula of the nutrient. Personal factors may impact bioavailability as well; individuals who have lost portions of their digestive tract will have a more difficult time absorbing nutrients, and older adults experience less nutrient absorption as their ability to absorb becomes less efficient.
Most nutrients are best absorbed in food form. Supplements are an attempt to imitate the nutrients found in food, but although scientists have gotten good at getting those nutrients into supplement form, they still are not identical to food. Additionally, there is risk involved in relying on nutrients from supplements rather than food, including exceeding the upper limits and the varying purity of the supplement. While the Food and Drug Administration is able to review many foods for safety, it does not review supplements.
---
Q
Is it true that certain vitamins or minerals are especially bioavailable in particular fruits or vegetables? Or that we can change their bioavailability in food?
A
Certainly there is food science to suggest that in certain foods, depending on how you cook them, the nutrients might be more bioavailable because your body is able to absorb them better. For example, when you cook vegetables, it breaks them down to some extent, which makes them easier for your body to absorb. But at the same time, when you cook a vegetable, you lose some of the nutrients in the cooking process. So having a variety of cooked and raw vegetables is really key. While some of the claims out there are true, it doesn't mean we should be avoiding or leaning too heavily on certain foods and lacking variety as a result.
---
Q
How do nutrients become more or less available when you cook? How does that change digestion?
A
It depends on the cooking process, the food, and the nutrient you're talking about.
Let's talk about spinach as an example. When you cook spinach, the iron in there becomes more bioavailable. At the same time, spinach is great raw because it's high in vitamin C—and because it has all that fiber, and the fiber in bulky, leafy, dark green vegetables is really good for our digestive systems and for our health in general. Depending on your individual nutritional needs, a registered dietitian may encourage you to have your spinach one way or another—like cooking it if your iron is low—but if you're a healthy adult, consuming a variety of cooked and uncooked is usually best.
Part of digestion is the process of physically breaking down the food. When that has already taken place to some extent through the cooking process, your body doesn't have to break food down as much itself, which means it's able to absorb the nutrients a little bit better. At the same time, if you're constantly eating foods that are already broken down—like with juicing, for example—sure, your body can absorb those nutrients really well, but then your digestive system doesn't have to work at all.
Your digestive system is a muscle; if you don't work that muscle enough, it's going to atrophy. It's just like how you work out at the gym to use your muscles, and if you don't use them enough they don't work as well. So even though juicing might mean that your body doesn't have to break food down as much and you can absorb nutrients better, it also means that you're sacrificing the workout your gut gets when you do eat whole fruits and vegetables and all that fiber your body has to work on to break down. There are benefits to eating that variety and balancing everything out.
---
Q
A lot of the basis for detox diets is that they give the digestive system a break—do you think it ever needs a break?
A
We want to challenge our digestive systems with healthy things to break down, like plant-based proteins and fiber—those are good things to work out our digestive systems. Things that are less healthy and more processed are more foreign to our bodies, and they are not a good workout for our digestive systems.
But just thinking about detox in general, it depends on what kind of detox it is. You can do a healthy detox: more nutrient-rich foods, less processed foods, and lots of antioxidants. It's really about eating fruits, vegetables, whole grains, plant-based proteins, and low-fat dairy products. That's the best cleanse you can do, if you're going to do a cleanse.
---
Q
What makes a nutrient more bioavailable in supplements? What micronutrients should we be paying special attention to?
A
Vitamin D3 is the form of vitamin D that your body is able to absorb best. When we're talking about iron deficiency, individuals need different forms of iron depending on what type of iron deficiency they have—usually it's ferrous sulfate that's the most absorbable. We advise that all women of child-bearing age have folic acid in their multivitamin, and it's important that you take folic acid if you're pregnant. Folic acid, in general, is better absorbed than folate.
If you're vegan, B12 is a nutrient to be aware of because it isn't available from plant-based sources unless they're fortified. Adults over fifty are also at a higher risk of B12 deficiency; our bodies don't process B12 as well as we age. There have been a number of studies looking at oral supplement B12 versus B12 injections to see whether there's a difference in absorption, but right now, we aren't able to say whether oral or injectable B12 is better.
There are a number of different things like that, where it's important to work with a registered dietitian to pick out the form of a supplement that's best for your nutritional needs.
---
Krista Yoder Latortue, M.P.H., R.D., L.D.N., P.M.P., P.B.A., F.A.N.D., is a registered dietitian and the founder and executive director of Philadelphia's Family Food, which provides individualized, evidence-based nutrition information to families and workplaces. Latortue earned her master's of public health degree from Drexel University and is a fellow of the Academy of Nutrition and Dietetics. She's published in the Journal of the Academy of Nutrition and Dietetics.
---
The views expressed in this article intend to highlight alternative studies. They are the views of the expert and do not necessarily represent the views of goop. This article is for informational purposes only, even if and to the extent that it features the advice of physicians and medical practitioners. This article is not, nor is it intended to be, a substitute for professional medical advice, diagnosis, or treatment and should never be relied upon for specific medical advice.