The Anti-Autoimmune Diet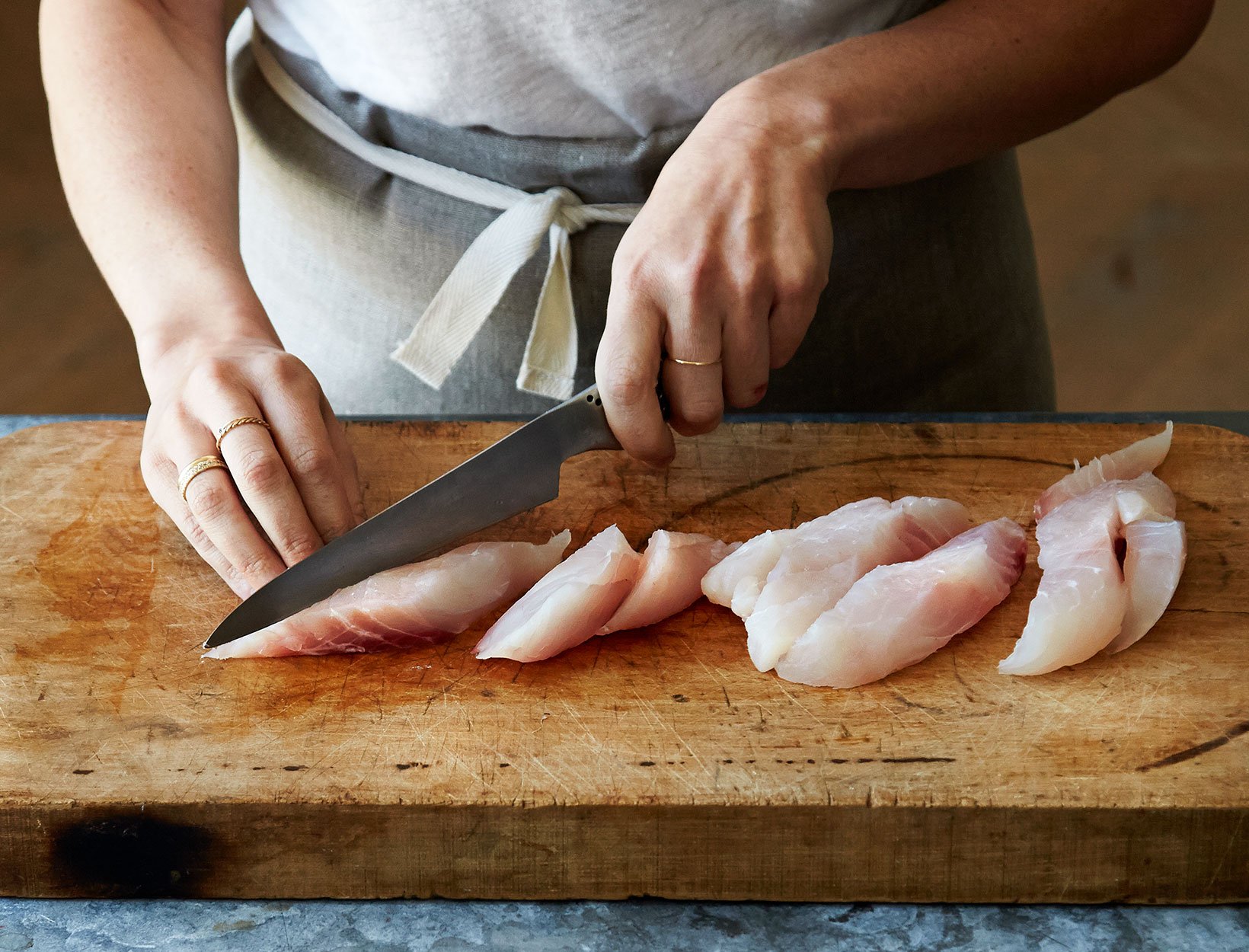 Eliminating almost anything from your diet, even for a month, can be challenging. What makes it gradually easier is when and if your body gives you positive feedback—in the form of feeling good—that counterbalances the inconvenience.
This is at the heart of Dr. Amy Myers's autoimmune protocol: It begins as a thirty-day reset to remove any foods that may trigger your autoimmune symptoms and help you understand which foods may be worth the trouble of avoiding altogether, or most of the time. And sometimes there's even better news: A staffer who has done the Myers protocol twice found that a few foods that don't always sit well with others—egg, most dairy products—are just fine with her. For first-timers, Myers's new easy-to-action The Autoimmune Solution Cookbook is the kitchen companion to her previous book The Autoimmune Solution. It includes more than one hundred recipes to guide you through that first month on her food plan and beyond—as well as a primer on her approach to treating autoimmunity, and everything you'd want to know about the foods you'll be adding and eliminating.
We asked Myers to share two of her favorite recipes from the cookbook and talk about her own journey with autoimmunity and how she's learned to make a restricted diet work for her.
(For more from Myers on goop, see her protocols for healing from Candida yeast overgrowth, SIBO, and thyroid dysfunction, plus her tips for avoiding autoimmunity.)
A Q&A with Amy Myers, M.D.
Q
What's your personal experience with autoimmunity? How has it changed your diet?
A
My second year of medical school, I was diagnosed with an autoimmune thyroid condition called Graves' disease. I was having panic attacks, insomnia, and a tremor, and I was losing lots of weight. At the time, I was vegan, so I was eating lots of what I thought was very healthy food: sprouted whole wheat bread, tofu, broccoli, brown rice, black beans. But I wasn't getting the amino acids that I needed to fuel my immune system, and I likely wasn't getting a lot of the nutrients you need to make your thyroid hormone. I was eating lots of soy and feeding a lot of unfriendly bugs like Candida and SIBO in my gut by eating all those seemingly healthy carbs.
I now eat a radically different diet, and it's played a major role in reversing my autoimmune condition. I call it the Myers Way, and it's a paleo-autoimmune diet where I eat lean, grass-fed animal protein, along with plenty of leafy greens, vegetables, fruits, and healthy fats. I have eliminated the gluten, grains, legumes, dairy, soy, and other inflammatory foods that were contributing to my symptoms. I have found, both personally and in working with over 1,000 autoimmune patients, that this diet is the most effective for preventing and reversing autoimmunity.
Q
When should someone consider an autoimmune-friendly diet?
A
Anybody who's been diagnosed with autoimmunity should consider an autoimmune-friendly diet, or anyone who's concerned about autoimmunity—or even if you're just looking to maintain optimal health and wellness. It's important to note that you're changing your diet without leaving out any nutrients; you'll be getting plenty of amino acids and proteins, lots of good healthy fats, and plenty of macro- and micronutrients and vitamins and minerals through all the vegetables and fruits.
Q
What are the main foods to eliminate from your diet?
A
I recommend eliminating toxic and inflammatory foods. Toxic foods are things like sugar, alcohol, trans fats, food additives, and preservatives. Inflammatory foods are things like gluten, dairy, soy, corn, eggs, grains, and nightshades. [Editor's note: For Myers's full list of foods to avoid—and foods to add—see this comprehensive list excerpted from her cookbook.]
For some of the foods, like coffee or alcohol, we're cutting out these foods for thirty days in order to help heal your gut—or longer depending on how severe the situation is. But it doesn't mean you can't ever have sugar or alcohol or coffee again. You just want to get these foods out of your diet and then add them back sparingly, after you've gotten well. Same thing with grains and legumes. I do think people can tolerate them on occasion, and so it's really about reversing your symptoms and then adding them back in consciously. The cookbook features recipes that do not contain these ingredients so that you can enjoy every dish, no matter where you're at in the reintroduction process or even if you're just beginning the program.
Q
What are some good baseline supplements you can take to support an autoimmune-friendly diet?
A
One of the main things we're doing is trying to support the immune system and heal your gut. Omega-3 fish oils and curcumin are powerful anti-inflammatories. Immunoglobulins help aid your immune system, so I recommend taking a colostrum supplement that is rich in them. Glutathione helps to get rid of toxins in the body. Collagen, probiotics, and L-glutamine can help heal your gut. Resveratrol (a polyphenol found in red wine) can be helpful as an antioxidant.
Q
Other lifestyle changes you recommend?
A
There are five factors I believe are root causes of autoimmunity: diet, leaky gut, infections, toxins, and stress.
Diet is where I have my patients begin, and this also goes a long way in repairing your gut; infections are something you want to work with your physician on. When it comes to toxins, one of the best and most impactful places to start is switching to toxin-free beauty products. Stress is one of the most challenging of the root causes to tackle—you can work to manage it but you probably can't eliminate it completely. I personally like neurofeedback, infrared saunas, massage, acupuncture, walking my dog, and playing with my daughter. The key is to find what works for you.
Q
What are some practical tips for following an autoimmune-friendly protocol at restaurants or while traveling?
A
If you're traveling or on the run, your best strategy is to make your meals or snacks ahead of time. Whenever I travel, or when I'm going somewhere for long hours at a time, I prepare food and take it with me in glass containers in an insulated bag with built-in freezer packs that I can stick in the freezer or refrigerator.
If I'm traveling, I ask for a room with a refrigerator, and I look for hotels with a microwave to heat up my food. Or if you can, an Airbnb or vacation rental with a full kitchen is great.
I also try to stay somewhere close to a Whole Foods or Trader Joe's. Now that Whole Foods is owned by Amazon, I can get Whole Foods delivered within two hours with a tip of seven dollars and no other upcharge. I also like Costco and Thrive Market; we use ButcherBox for meat delivery and Vital Choice for all our seafood.
When eating out, step one is to look for restaurants online that have gluten-free or paleo items on their menus. If you haven't been there before, I suggest you actually call ahead and ask questions. Ask to speak to the chef or manager; if there happens to be a waiter with food sensitivities, they can be a great resource, too. Skip sauces and marinades: Often those are not made in the restaurant, so they don't always know whether there's gluten in them. You can always make your own salad dressing and bring it with you, or ask for olive oil and lemon slices instead.
I also always bring a comprehensive digestive enzyme. Unless you're eating at a dedicated gluten-free facility, cross contamination is likely, and the enzyme will break down any gluten or dairy to help get it out of your system faster.
Two Recipes from Dr. Myers's Cookbook

"With summer approaching, this refreshing mango-avocado salsa makes the perfect poolside snack or cookout appetizer served with plantain chips. Or add it to grilled fish, shrimp, or chicken for an extra boost of inflammation-fighting omega-3 fatty acids."

"When I was growing up in New Orleans, my grandparents took the family out to dinner at the Yacht Club for special occasions, and I always ordered a fried shrimp po' boy—a traditional Louisiana sandwich. This substitute for fried shrimp is a healthier option that everyone will love. The shrimp are tossed with coconut flour and shredded coconut instead of breadcrumbs—and they are so easy to make! My husband and I served this as an appetizer at our wedding and they were a huge hit!"
Amy Myers, M.D., specializes in women's health issues, particularly autoimmunity, thyroid dysfunction, and gut health. She is the New York Times–bestselling author of The Autoimmune Solution and The Thyroid Connection, and her newest release is The Autoimmune Solution Cookbook. She sees patients from around the world in her functional medicine clinic based in Austin, Texas. You can get Dr. Myers's complimentary 35 Gut Recovery Recipes e-book here.
The views expressed in this article intend to highlight alternative studies. They are the views of the expert and do not necessarily represent the views of goop. This article is for informational purposes only, even if and to the extent that it features the advice of physicians and medical practitioners. This article is not, nor is it intended to be, a substitute for professional medical advice, diagnosis, or treatment and should never be relied upon for specific medical advice.