Supplements and Nutrients to Add to Your Winter Arsenal
Created with NB Pure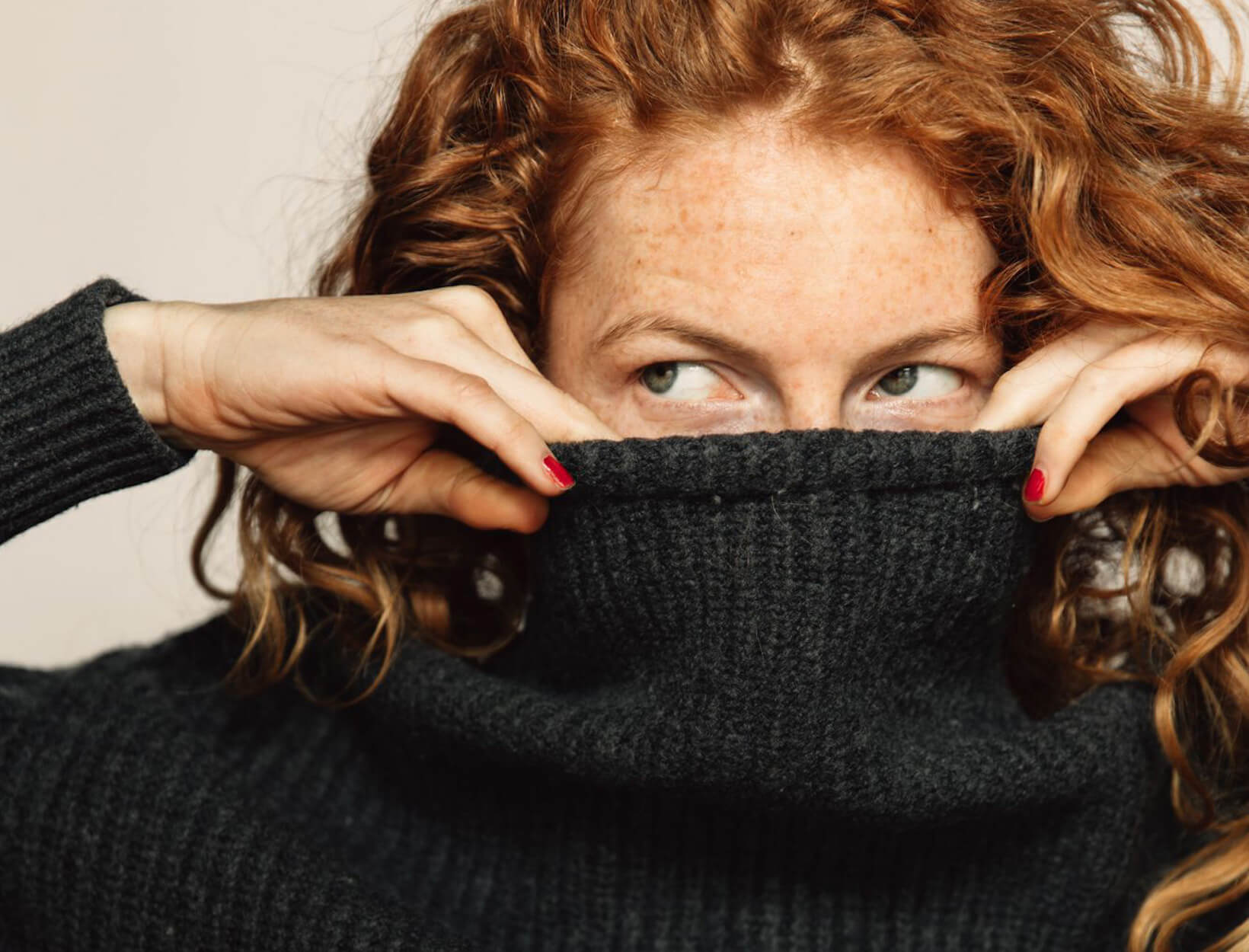 When it comes to the colder months—drier weather, less sunlight, holiday stress—our bodies need extra support to balance things out. Tom Smurr, a registered dietitian at NB Pure, says it starts with lots of water. "Hydration's always number one." He recommends drinking more this time of year: 10 to 12 cups per day (around 100 fluid ounces).
Then he begins to think about added nutrients. Here are a few that are at the top of his list for supporting overall wellness in the winter—and all year long.
1
ZINC AND VITAMIN C
Individually, zinc and vitamin C are commonly known to support immune health.* "When you combine the two, vitamin C helps zinc get absorbed," says Smurr. This is particularly important for vegans and vegetarians: Plant-based forms of zinc, like beans and nuts, are not as bioavailable as zinc from meat and seafood. It helps to pair them with vitamin C–rich foods like peppers and berries. An easy-to-use supplement like NB Pure's Zinc Up with Vitamin C Spray is a convenient way to increase your zinc and vitamin C intake, too—just spray it five times directly into your mouth a few times a day.
Zinc Up with Vitamin C Spray

NB Pure, $16.96/$12.72 with subscriptionSHOP NOW
---
2
PROTEIN
Protein is probably not the first nutrient that comes to mind when you think of immune health, but for balancing blood sugar spikes—which are taxing on the immune system—protein is key. Smurr suggests you get amounts similar to the Recommended Dietary Allowance: 0.8 to 1 gram per kilogram (about 54 to 68 grams a day for a person weighing 150 pounds). And for those who exercise regularly, he recommends up to 1.2 grams per kilogram, which is about 82 grams per day for a person weighing 150 pounds. He says that for vegans and vegetarians, pea protein is a great complete protein option. Adding a scoop to your favorite drink or a smoothie can go a long way. Bonus: "[Protein] will help you feel full longer when you pair it with pretty much anything," Smurr says.
PLANT PROTEIN+

NB Pure, $44.95/$33.71 with subscriptionSHOP NOW
---
3
VITAMIN D
Vitamin D is critical for immune support. Sunlight is the most ideal source, but with less sun exposure during the winter months, supplementing with vitamin D can help you get the amounts you need. (It's very difficult to get enough from food alone.) Vitamin D3, or cholecalciferol, is the most bioavailable form. Vegans and vegetarians can look for vitamin D3 sourced from lichen, an algae-like organism.
---
4
PROBIOTICS
A balanced gut microbiome can serve as the gateway to a healthy immune system. Probiotics can help you get there—preferably in a formula with prebiotics and digestive enzymes for everyday support.
Gut Microbiome Superpowder

goop, $58SHOP NOW
---
5
BETA-GLUCANS
"Mushrooms—like reishi, lion's mane, cordyceps—have beta-glucans," says Smurr. These are sugar chains found on the cell walls of mushrooms that impact immune health. You may gravitate toward one over another since some have other health benefits, too. "Try them out—as long as you're not allergic to mushrooms (and you feel comfortable)," he says.
Bonus Supplement: DTF
Colder, darker days also mean more time to cuddle up and play.

---
*These statements have not been evaluated by the Food and Drug Administration. These products are not intended to diagnose, treat, cure, or prevent any disease.
---
Libifem® is a registered trademark of Gencor.
---
This article is for informational purposes only, even if and regardless of whether it features the advice of physicians and medical practitioners. This article is not, nor is it intended to be, a substitute for professional medical advice, diagnosis, or treatment and should never be relied upon for specific medical advice. The views expressed in this article are the views of the expert and do not necessarily represent the views of goop.