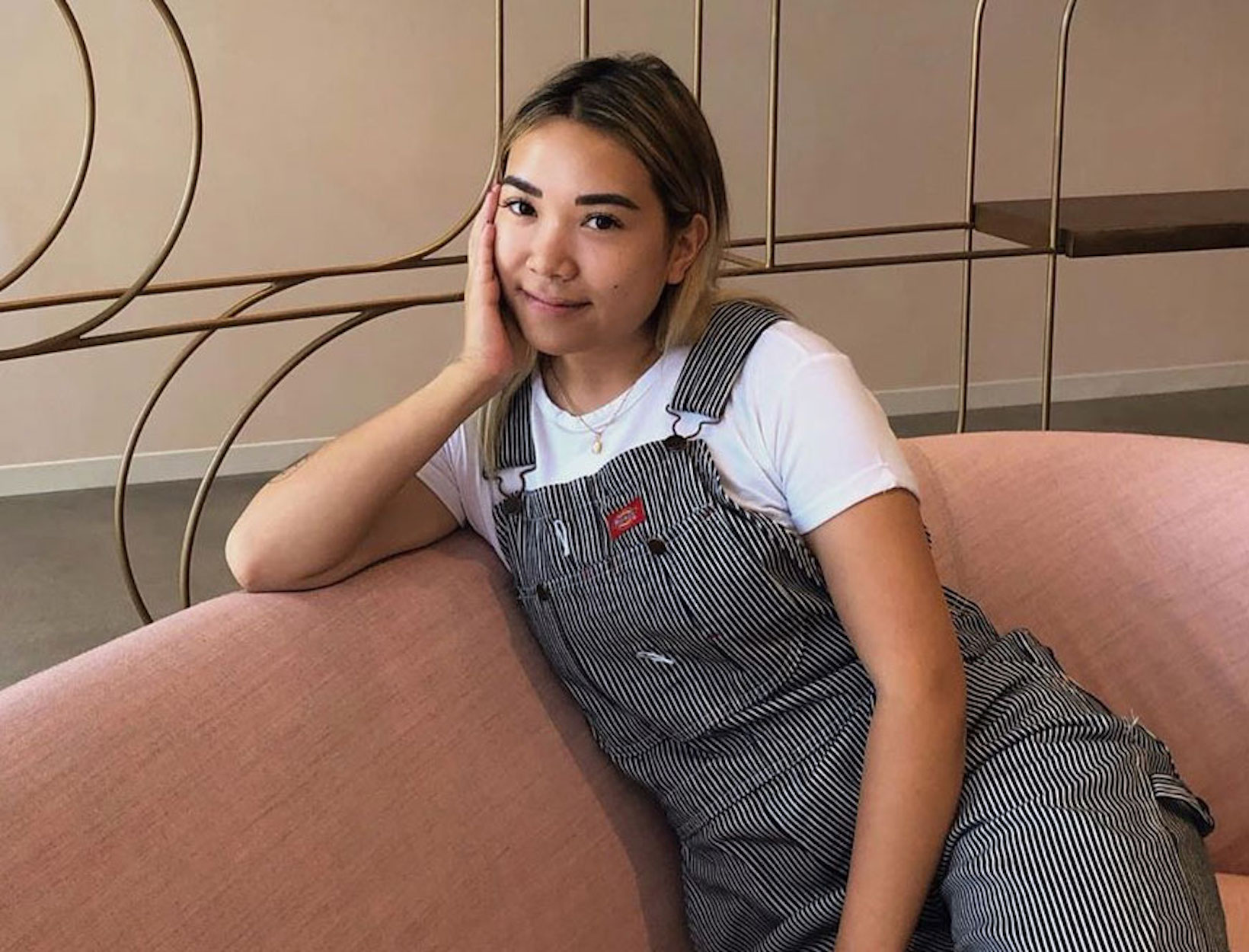 A Supplement for Hair Rehab
In partnership with our friends at Nutrafol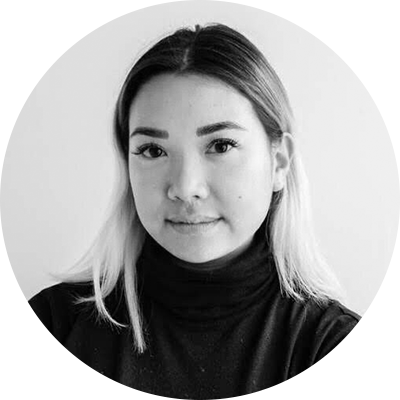 Samantha Saiyavongsa is an assistant editor at goop, covering style, work, relationships, and wellness. She's also a dedicated documentarian of her Pomeranian, Ellie.
My hair had always been: long, straight, black. I didn't really have to take care of it. It just existed. Then, about three years ago, I started processing it—bleaching, coloring—and once I started down that road, I couldn't stop. I wanted to be blonde and ended up spending tons of time at the salon trying to get as light as possible. But I had taken for granted how low-maintenance my hair had always been. Nobody told me that you have to take special care of your hair when you start coloring it. So, surprise, it got to a point where my hair was completely overprocessed, tired, and damaged—and nowhere near what I was born with. I didn't know how to nurse my hair back to health, beyond cutting it off and waiting for it to grow back out—especially if I was going to keep processing it, which I was. I knew I had to take preventive measures so that my hair would be extra healthy from the start.
I started with topical treatments (clean ones, of course), like sulfate-free shampoos and regular hair masks. They helped to a degree, but it wasn't really repairing things. (Of course, I wanted my hair to go back to normal overnight, and that's not how this works.) I realized there's a difference between how healthy your hair looks and how healthy it is. You can use a mask to make it shiny for a day or even a week, but I needed something to work longer-term, from the inside out.

So I picked up Nutrafol, a hair-health supplement with natural ingredients, including ashwagandha, curcumin, biotin, resveratrol, and marine collagen, plus a bunch of other vitamins and nutrients that have been studied for their ability to support hair growth and integrity. You take four capsules a day with food. As I said, I'm low-maintenance; taking a few pills is easy and quick. And I'm really into the fact that Nutrafol is 100 percent drug-free. I was already treating my hair with so many harsh chemicals from the outside—the last thing I wanted was to add more to the mix. As I'm nearing my Saturn return (that is, getting into my late twenties), I'm starting to think about how, over time, my body may become less efficient at using the vitamins and nutrients that keep my hair healthy.

Now that I've been using clean hair products, getting regular trims, and taking Nutrafol consistently every day, my friends have started asking what I'm doing with my hair. Even strangers stop to tell me that my hair looks good (I never thought that would be possible again). I feel so good about the way my hair looks and feels and how it's growing that it's completely turned my confidence around.

I still have blonde hair, and I'm still processing it…I can't let it go at this point. But I'm working on ways to support the integrity of my hair, too. It's a balance I can live with.
This article is for informational purposes only. It is not, nor is it intended to be, a substitute for professional medical advice, diagnosis, or treatment and should never be relied upon for specific medical advice. To the extent that this article features the advice of physicians or medical practitioners, the views expressed are the views of the cited expert and do not necessarily represent the views of goop.