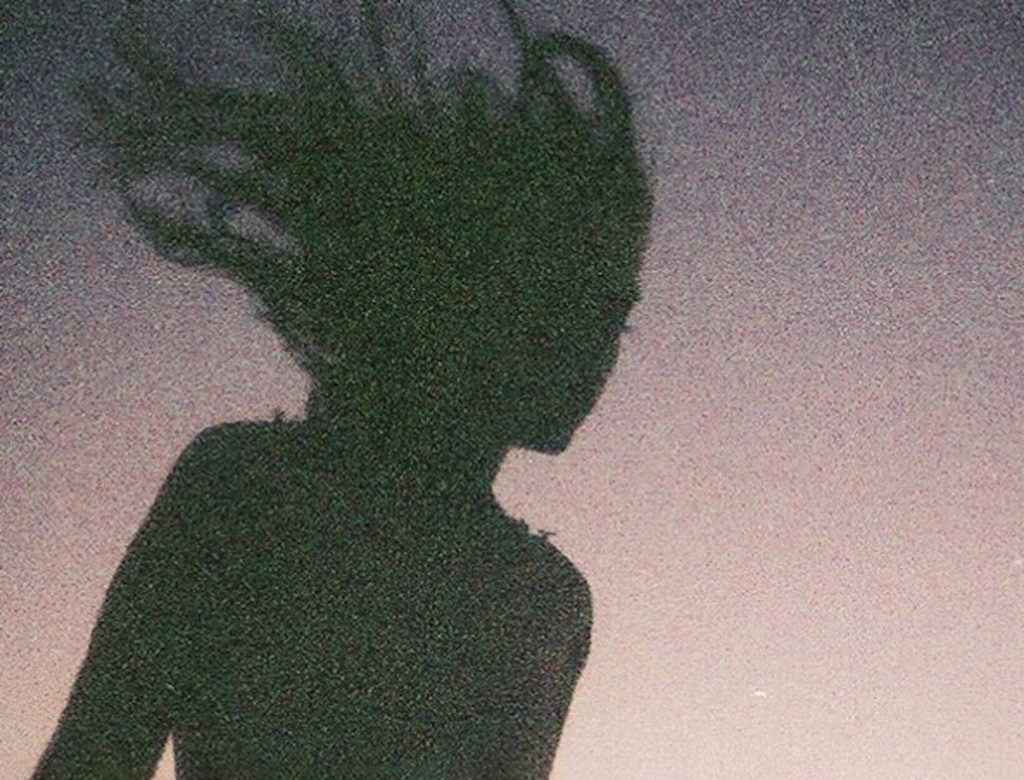 What Can We Learn from Spontaneous Remissions?
What Can We Learn from Spontaneous Remissions?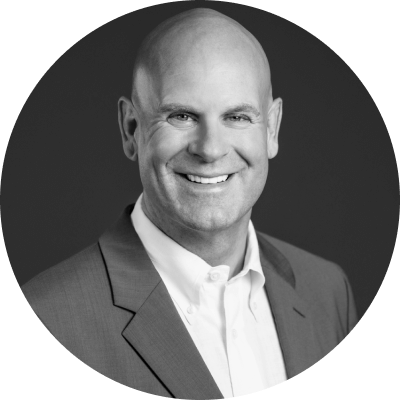 Over eighteen years of clinical practice, Jeffrey Rediger, MD, has documented numerous examples of people diagnosed with cancer who unexpectedly showed complete remission. He also noticed patterns in the behaviors of these people: lifestyle changes and practices that they implemented after being diagnosed. Rediger makes an interesting detective for this kind of work: He's a board-certified psychiatrist and the medical director of a psychiatry division at McLean Hospital. He's on the faculty at Harvard Medical School. He graduated from Princeton Theological Seminary with a master of divinity degree in theology and philosophy of science. He has studied and witnessed the impact of lifestyle and emotional health on the course of our lives.
In his book, Cured, Rediger discusses the value of learning from people who outlived their prognoses. "One of the most common things that people have said to me over the years is that it took an illness for them to wake up and realize they needed to stop taking care of everyone else," says Rediger. "They needed to stop responding to the perceived expectations of others and begin doing the kinds of things that created real life and authenticity for them."
A Q&A with Jeffrey Rediger, MD
Q
Can you give us an example of spontaneous remission?
A
I start Cured telling the story of Claire. Claire had biopsy-diagnosed pancreatic carcinoma. It's a deadly cancer that's thought to be incurable. I start off with her because I feel like there's something about her story that's so universally human. She was told that she had a matter of months to live. She planned to die as she had been told she would. She was offered surgery—the Whipple procedure, which is a devastating abdominal surgery. They remove a number of organs from your body and shorten your intestines. It's a complicated surgery that was likely to extend her life by a matter of months.
Claire wasn't sure that she wanted to live with the pain and side effects of having so much of her abdomen removed. Even though she had always followed her doctors' recommendations and believes in science, she decided that she didn't want to spend the last months of her life sitting in a doctor's office with other patients who were dying. She decided she'd rather spend the time she had left with the people she loved and let that be the end of things. She focused on quality of life instead of what she felt would be a more depressing existence that didn't give her much more time.
That was in 2008. She began to make changes to her diet and to other aspects of her life. She forgave people whom she'd held grudges against. She worked on tidying up her life and trying to finish well. But time began to go by. In 2013, she had a CT of the abdomen for unrelated reasons, and the cancer was gone. That was astonishing to her. The doctors convened a biopsy review because they thought: We must've made the wrong diagnosis or something. It turns out that they had made the right diagnosis.
---
Q
What would you say to someone who thinks that this was a random occurrence?
A
I've been doing this work now for eighteen years, so I've had an opportunity to see lots of people over a long period of time. After doing this for a while, you start to see patterns. You start to see the kinds of nutritional changes that people make, the kinds of changes they make in their lifestyle. You start to realize that there are patterns here.
When I was in med school, we were taught that genes have a lot to do with where you end up physiologically and a lot to do with illness. Now we know from epigenetics research that lifestyle factors turn many genes on and off. Lifestyle is a fundamental factor for heart disease, diabetes, cancer, and lung disease. A number of years ago, we thought these were all genetic conditions, and we looked for the genetic basis, but now we know these are affected by lifestyle.
---
Q
What lifestyle changes have people made before radical remissions?
A
Nutrition was the first thing I was able to recognize. People have different approaches based upon the kind of cancer or what they determine works best for them. People by and large move in the direction of a more plant-based and whole-foods-based diet. People typically give up a lot of processed foods, especially those containing refined flour and refined sugar. Some people told me that their conscious goal was to starve the cancer of sugar.
As doctors, if we want to study a person's brain or body and look for cancer, we will often inject them with a radioactively labeled sugar solution. We look to see if there's any place in the body that's avidly taking up sugar. Then we sound the alarm that that's very likely to be cancer because cancer loves sugar. What's fascinating to me is that, by and large, most of the patients I've talked to over the years were never told by their doctors to give up sugar. Doctors are pretty dismissive of nutrition in these situations.
---
Q
What other lifestyle factors seem to be important?
A
People often do a lot to heal their immune system. A real problem is chronic inflammation. I've not had a single patient tell me that their doctor has looked into the amount of chronic inflammation they have in their bodies. It's just not the way we think.
And people learned how to deal with stress: how to get out of chronic fight-or-flight and into a more parasympathetic healing state where you activate the vagus nerve, not only through knowing how to relax your body but also through making genuine connections with others.
Claire is a good example of somebody who made a lot of changes in her relationships. She wasn't doing it as a way to live, but she wanted to finish well. She wanted to laugh a lot. She wanted to forgive a person who had been critical of her in her life but was also very important to her. The research supports this: When a person does these kinds of things and tries to create more-authentic relationships, it's good for their physiology and it activates their parasympathetic superhighway, which is the vagus nerve. Genuine eye contact, the sparkle that is in our eyes when we make real contact with people, a smile—that all activates the vagus nerve.
It's really good for the body. You can't be in chronic fight-or-flight and in the parasympathetic. When you make genuine contact with people and share something positive with them—whether it's someone you know well or don't know well—it will activate the parasympathetic nervous system. The brilliant cells of your immune system wake up and are active and happy when they are getting the parasympathetic biochemistry. They function a lot better. When they're under chronic secretion of the stress hormones in fight-or-flight, your immune system—all those brilliant cell subtypes—becomes sluggish.
Another big factor is about healing your identity. One of the most common things that people have said to me over the years is that it took an illness for them to wake up and realize they needed to stop taking care of everyone else. They needed to stop responding to the perceived expectations of others and begin doing the kinds of things that created real life and authenticity for them.
It's shocking to me as a physician how often a person's response to an end-stage cancer diagnosis will be: If I've got only twelve months to live, then I guess I don't have to go to law school because Dad wants me to. Or if I've got only six months to live, I'm going to do whatever the hell I please. I don't have to do what that person expects me to do all the time.
That's a very different way of living. One of the women I talked to was sweet, demure, kind, and very gentle. In the process of healing her breast cancer, she became more assertive. She had a husband who was kind of rough and probably pretty difficult to live with. She began to be not so concerned about taking care of others emotionally and to simply say what she believed—to be more assertive. I think that was probably great for her physiologically. Coming to believe in herself enough that she was willing to take up space in the world and not just keep taking care of others and suppressing her own needs. I suspect it was probably important in her healing. I've seen that kind of thing a lot.
We need a lot more research on this, but my perception of what happens sometimes is that the death of the old self can be the opportunity for a more authentic self to be born. Expected death can end up being a doorway into a new life that's unexpected and paradoxical in some ways.
---
Q
When you discuss the importance of self-care, do you see people blaming themselves for not having eaten perfectly or not having been assertive enough? Thinking it's their fault that they are ill?
A
Our culture and even experts give us a lot of confusing, even inaccurate information about nutrition and self-care. As doctors, we have been taught to make diagnoses and prescribe medications, but that is very different from teaching people how to heal at a deep level. So don't blame yourself. Cured is about helping you find what you need now to begin healing your life at a new level. The last thing a person who's ill needs is another false burden placed on them.
---
Q
Can you talk about the historical debate between the proponents of healing from within as opposed to healing with drugs and surgery?
A
The scientists Louis Pasteur and Antoine Béchamp were colleagues with opposing views on the roles of bacteria in human health. Antoine Béchamp is the one who said something like: If there's a pile of trash sitting in the road, is it better to just keep waving away the flies or is it better to remove the trash? That's an analogy for the microbiome in our gut. And our gut is where 80 percent of our immune system resides. If we keep dumping trash into our guts with the kind of foods we eat and the kinds of thoughts we put into our bodies, then just trying to remove the pathogen or the disease is going to be one constant effort after another.
Louis Pasteur's approach was to kill germs that were disease-causing. Béchamp and a few others said: No, the germ's not the problem. If the germ becomes an invader, it's because there's already been a breakdown in the system. We are surrounded at all times by pathogens, inside and outside our bodies. Those pathogens can become an invader if something breaks down in our immune system. Therefore, they saw the invasion of the pathogen as a symptom rather than a cause. That's a really different approach.
Pasteur would see the silver-bullet approach of a medication, such as an antibiotic or antiviral, as being the total solution. Béchamp would see it quite differently and want to look at the inner terrain and how a healthy body would resist harmful germs and resist disease. I think we need both views in parallel, not just one approach by itself.
---
Q
Why do you think that so many in your field of medicine haven't asked the kinds of questions you're asking?
A
There are many factors that prevent physicians and health care providers from standing back and seeing the big picture—seeing the forest instead of the trees. We focus on body parts. We don't think about the chronic inflammation in the body that is the underlying cause of many diseases. We think of the heart or the brain or the gastrointestinal system as separate body parts that have no relationship to one another. That's one issue.
I think it's also that you can get sued if you step out of line from what your colleagues are doing. You've got licensing bodies that are very strict about what you can and can't do. Then you've got this very powerful socialization process that is brilliant in some ways but very broken in others.
---
Q
Can you tell us about the different approaches to learning at the seminary and at medical school?
A
I was at Princeton Seminary for a three-year master of divinity degree in theology and philosophy of science. I went deep into the underpinnings of the scientific method and the assumptions that we make there, relative to theology and the assumptions there. Questions drove me to the seminary. I never planned to be a priest or a minister. I had burning questions. That was a great place for me to go deep into Western and Eastern ideas.
Then you get to med school and you're told both explicitly and tacitly not to ask questions. You are taught to memorize the material and do the problem sets. I'm sure there are exceptions to this, but I remember where I was standing when I was told: "Don't ask questions; just do the problem sets." It's true that there's a lot of material you need to digest. You need to take in a massive amount of knowledge that then shapes how you view the world. You are taught to pay attention to some aspects of the human being and their life but to exclude other dimensions of human life that are very relevant. After a while, it's easy to not fully see the person behind the illness any longer. Instead, you mostly see the diagnosis or the disease process. You don't think about what it takes to heal a person. Your job is to make a diagnosis and start a medication. That's where it begins and ends.
Twice now, I have started—both in residency and as faculty—a brown-bag group where people can bring lunch and we talk about things that are important to think about while you're in med school but that you don't often have an opportunity to discuss. People are hungry to think about these kinds of issues because they are so fundamental to how one interacts with patients.
---
Q
What percentage of cancer cases end up with unexpected spontaneous remission?
A
The statistics that are in the literature are wrong. They're just made up. What's repeated in articles over and over again is something like 1 spontaneous remission in 100,000 cases of cancer. Cancer is very heterogeneous. A remarkable percentage of breast cancers just come and go. And there are different kinds of breast cancer. Some come and go. Some don't. Some are fatal. We view disease as very static, and it's not. What's clear is that spontaneous remission occurs more frequently than we've been taught.
---
Jeffrey Rediger, MD, MDiv, is on the faculty of Harvard Medical School and is the medical director of McLean SE Adult Psychiatry and Community Affairs at McLean Hospital. A licensed physician and board-certified psychiatrist, he also has a master of divinity from Princeton Theological Seminary. He has been nominated for the National Bravewell Leadership Award and has received numerous awards related to leadership and patient care. Most recently, he is the author of Cured, about his research with individuals who have recovered from illnesses considered incurable.
---
This article is for informational purposes only. It is not, nor is it intended to be, a substitute for professional medical advice, diagnosis, or treatment and should never be relied upon for specific medical advice. To the extent that this article features the advice of physicians or medical practitioners, the views expressed are the views of the cited expert and do not necessarily represent the views of goop.
---
We hope you enjoy the book recommended here. Our goal is to suggest only things we love and think you might, as well. We also like transparency, so, full disclosure: We may collect a share of sales or other compensation if you purchase through the external link on this page.