One Prescription for Sleep Debt? A Sleepcation
Created with Avocado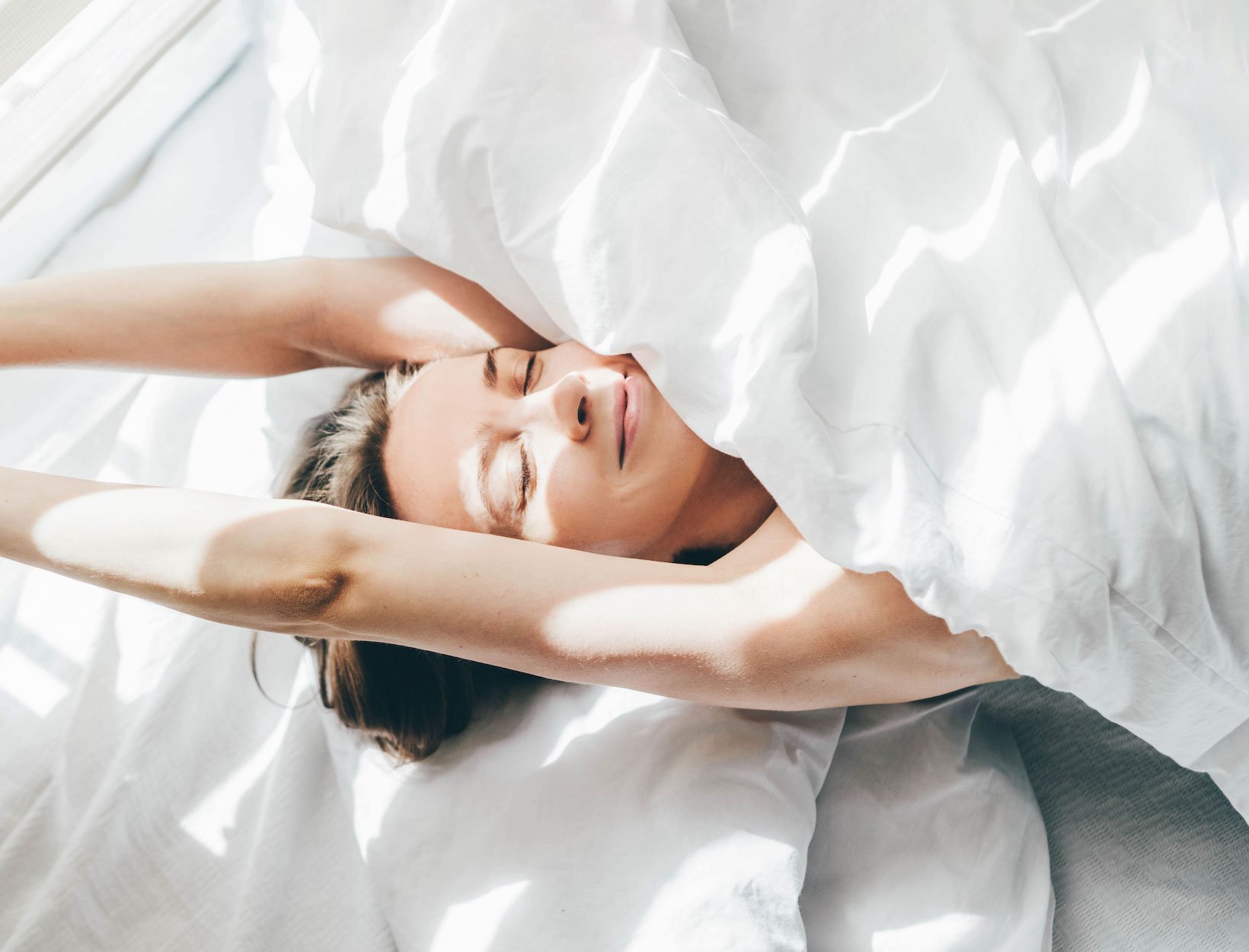 By now, you've likely heard about the concept of sleep debt, which is the difference between the amount of sleep our body needs to feel its best and the amount of sleep we actually get. "Say you need seven hours of sleep to feel your best the next day and you get five: The difference, two hours, would be your sleep deficit," says sleep consultant Kelly Murray, FDN-P. Over time, sleep debt can affect your cognition, metabolism, heart health, blood sugar regulation, immune system, and more. Decreasing your sleep debt allows you to regain energy, improve cognitive function, and repair your health over time.
But if we know we've accumulated some sleep debt—life happens!—what can we do about it? To rebalance, Murray recommends planning a sleep vacation (also known as a sleepcation): a period of time dedicated to sleeping well and determining your optimal sleep time.
According to the National Sleep Foundation, most people need seven to nine hours of sleep to feel rejuvenated. Murray says one way to know if you're getting your ideal amount of sleep is your energy levels: You'll wake feeling refreshed and have a steady stream of energy throughout the day. (If you consistently need more than nine hours of sleep to feel energized, she suggests you talk with your doctor, because that can be an indicator of an underlying medical condition.)
How long should your sleepcation be? "It typically takes between two and seven days to work off a sleep deficit. And it could be longer if you have long-term insomnia," Murray says. She usually recommends her clients take about five days. She doesn't prescribe strict protocols, just some general guidelines.
Don't use an alarm—wake up naturally.
Within the first hour of waking, try to get 10 to 20 minutes of sunlight to help regulate your circadian rhythm.
During the day, incorporate some form of physical activity—aim for 30 minutes.
As you wind down at night, set the tone for a relaxing environment by reading, journaling, or doing whatever puts your mind at ease.
For those who get sleep anxiety—where you worry about not getting enough sleep, which prevents you from sleeping—Murray suggests reframing the purpose of bedtime. "Just focus on relaxing," she says, "and don't focus on trying to sleep."
If we were planning a sleepcation for ourselves at home, these are the steps we'd take to maximize comfort and relaxation: