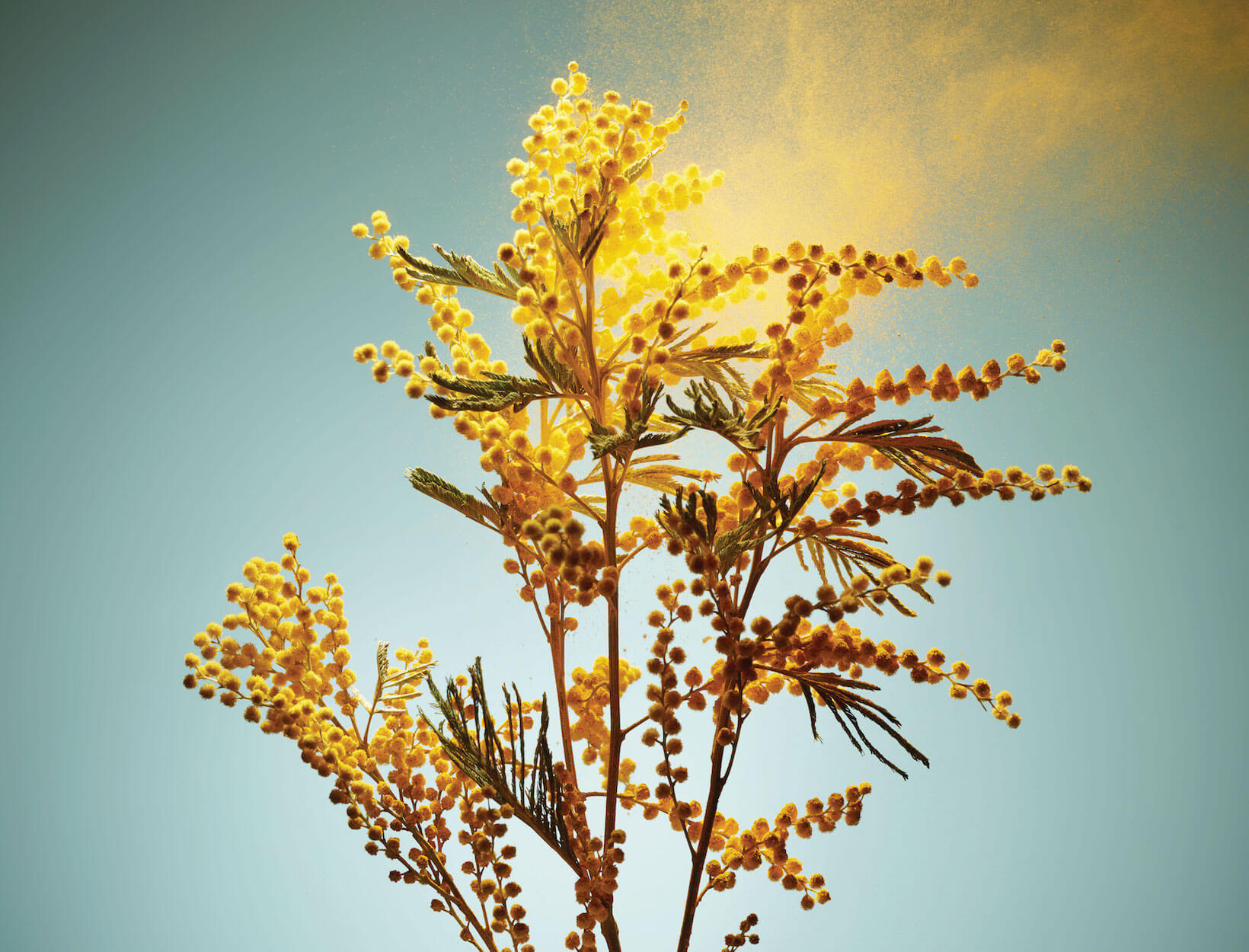 Easy Ways to Reduce
Home Allergens
In partnership with our friends at LG
If you don't have allergies, you probably don't give them a lot of thought. But if you are one of the 50 million Americans who do have allergies, just walking into a room can be misery—and that's where the concern exists, says Michelle Yasharpour, a Beverly Hills–based allergy, immunology, and asthma specialist.
If you're a member of the former group, a debrief: An allergy is when your immune system reacts to a substance—an allergen—that you have inhaled, touched, eaten, or injected. And they're on the rise, says Michele Ann Cassalia of the Asthma and Allergy Foundation of America, which is why people are constantly looking for ways to prevent and control them. The major offenders are dust mites, mold, pet dander, and pollen. To reduce our exposure, we can hermetically seal our front doors shut or opt for the much more viable solution: control our environments with some everyday tricks—and one really ingenious product.
1
Clear the Air
The great outdoors is great in more ways than one. In fact, indoor air quality can be "two to five times worse than the quality of outdoor air," says Cassalia. Which makes a really good purifier the roommate you never knew you needed. The LG PuriCare Purifier reduces indoor allergen particles, like dust, pollen, and pet dander, in the air by actually removing them rather than redistributing them. And better yet, it's approved by the Asthma & Allergy Friendly Certification Program—an independent program that puts products through rigorous scientific tests, sometimes for more than a year, to prove they help reduce exposure to allergens and irritants, says Cassalia.
2
Reduce Clutter
The next time you're in your living room, look around. Those layers of stuff and piles of things can be breeding grounds for allergens. "Reducing clutter is really helpful," says Yasharpour. Another tip: Corral all dirty clothes in a hamper and keep them far away from the living areas, especially the bedroom. (And shoes stay at the door.)
3
Be a
Clean Freak
Keep counter spaces clean and clear, says Yasharpour. This makes those areas undesirable to cockroaches and other insects, so it's less likely that they'll come lurking. And vacuum consistently to reduce dust mites. (Wear a mask while doing so and leave the room for a few hours afterward. Vacuuming can stir up dust mites and other allergens.)
4
Keep Pets Out
Or at least out of the bedroom, says Cassalia. Approximately 30 percent of people with allergies have reactions to dogs and cats.
5
Make Your Bed
You want light, breathable materials that haven't been manipulated or dyed with any triggering chemicals. This comforter is made of natural eucalyptus fiber, a fabric more resistant to mites, microbes, and other allergens than conventional cotton.
6
Rinse Away
A nighttime shower could be the difference between sleeping with or without pollen (think of all the particles that could be trapped in your hair). And when you get out of the shower, go one step further and run the fan for fifteen minutes "so that mold doesn't build up," says Cassalia.