Coming Back to Full Energy after Illness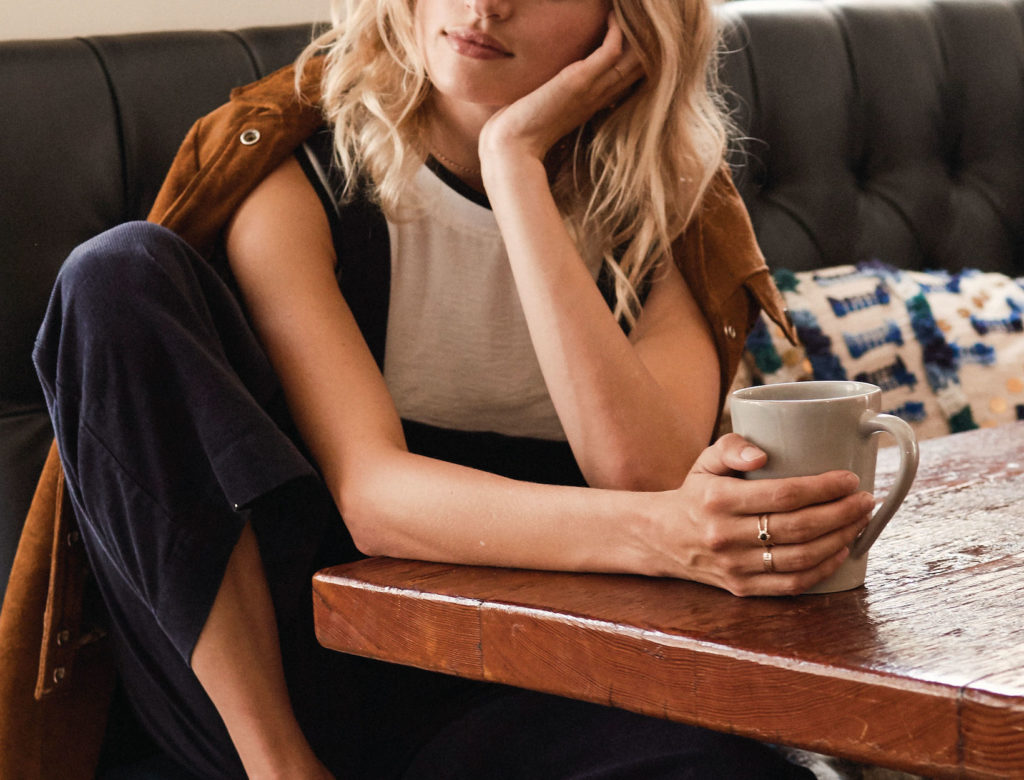 After an illness, it's a wonderful feeling when you realize that you aren't sick any longer—that you are coming back to life. But just as an illness may last a week or several weeks, it may be weeks before you feel your fully vibrant self again. It takes time to get over being a bit wobbly and weak, to get back to eating normally, and to get back to full energy levels.
No doubt you know that you want to cook receipes from healthy cookbooks, eat nourishing foods, and sleep a ton, but perhaps you could use a little inspiration and some updates. Did you know that eating yogurt may not be the best idea right after an infection?
We leaned on Taz Bhatia, MD, for her experience helping people regain their normal energy levels post-illness. Board-certified in integrative medicine, Bhatia combines Western and Eastern approaches in a practice focused on health transformation, which is what we're talking about here. (If you are sick, of course consult your doctor, and we hope you start feeling better soon.)
Hydration with electrolytes
Maybe you haven't been eating very much and drinking only water and teas, which don't provide many electrolytes. Replenishing electrolytes is the most basic of needs. Now that you're eating more food, especially fruits and veggies, you'll be fine. Also, Cure Hydration powdered mixes provide sodium and potassium from organic coconut water and pink Himalayan salt.*
Ease your gut back gently
"Pay attention to gut health," Bhatia told us. "There may be residual inflammation, especially in the gut. Really baby your gut with glutamine, collagen, and bone broth to help the gut lining recuperate. And you may not have the bandwidth to handle large amounts of foods that can be difficult to digest, such as sugar, dairy, and gluten. It can help to limit them."
Even if you normally handle dairy products just fine, one consequence of illness can be temporary lactose intolerance. When the gut is stressed, it sometimes stops making the enzyme that digests lactose, the sugar in milk. This means that if you eat or drink dairy products such as milk, yogurt, ice cream, or fresh cheeses, they could cause gas, diarrhea, and intestinal irritation that may delay healing. So until your gut feels strong, it may be helpful to avoid dairy. Crave ice cream? Not to worry: Our food director reviewed nondairy ice creams here. And a saffron latte is a delicious, warm alternative.
Taking a cue from Eastern medicine, Bhatia recommends pampering the gut by substituting warming foods for icy foods, for example vegetable soup instead of a cold salad. (We understand that ice cream may be an occasional exception.) And she likes the gut-soothing botanicals in ginger tea and golden milk.
Note: Unfortunately, alcohol is irritating to the gut and inflammatory. 🙁
You can support optimal gut health with the probiotics, prebiotics, and glutamine in goop's Gut Microbiome Superpowder supplement. Taken with a meal, its digestive enzymes can assist your reentry into the real-food world. This (thankfully) unflavored powder is easy to stir into any cool liquid.*
Ready for meals
For breakfast, green chia pudding sounds delicious and agreeable to us for the recuperating phase, but listen to your gut and find foods that feel right for you. Our food director, Caitlin O'Malley, has created some appealing smoothie recipes to choose from. The matcha and avocado version is creamy and gentle on the gut. She's also created some delicious soups full of immune-supporting nutrients. The coconut, lemongrass, and parsnip soup is smooth and satisfying; leave out the chili if you aren't ready for that kind of heat.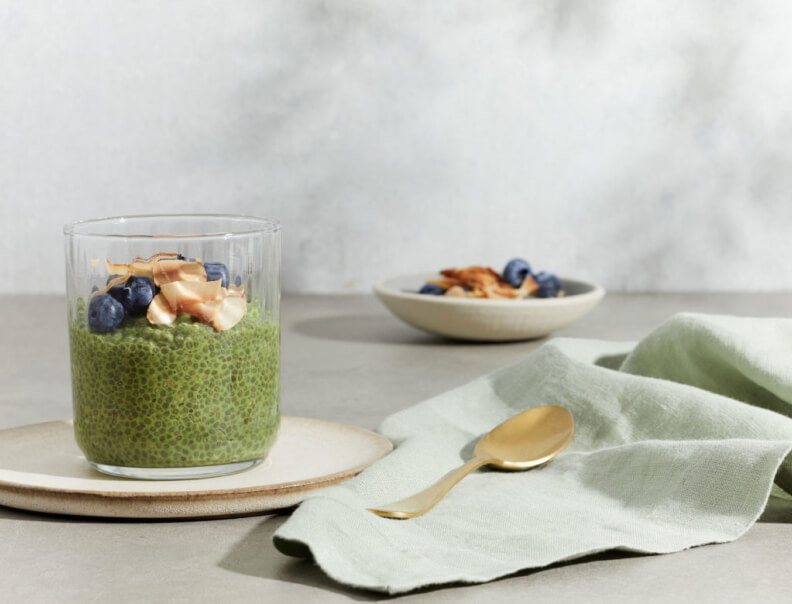 Green Chia Pudding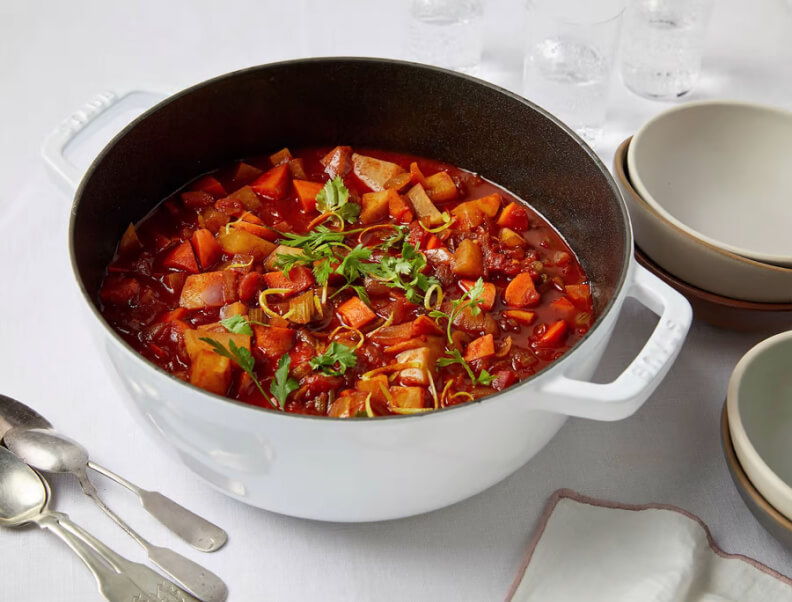 4 Immune-Friendly Soup Recipes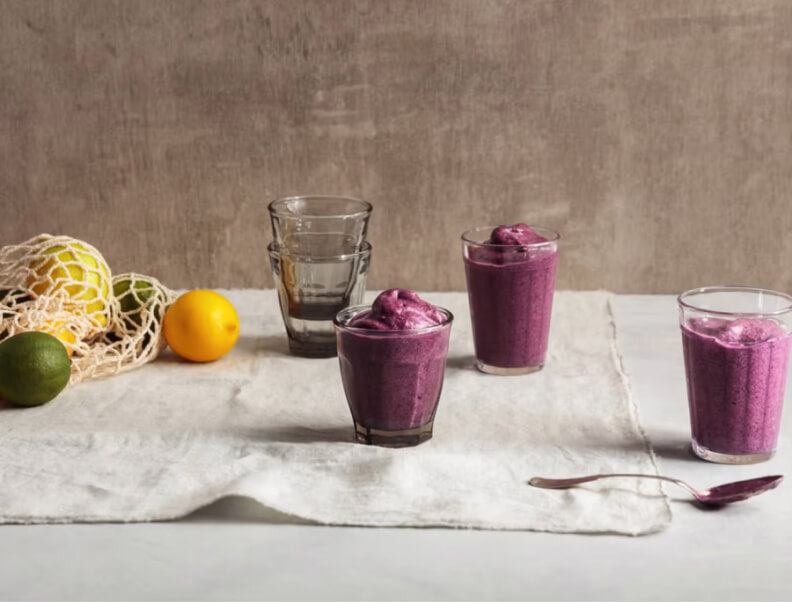 All-Time Favorite Smoothies, Nutrient-Boosting Add-Ins, and Blenders
If you don't feel like cooking:
Thistle will deliver dairy- and gluten-free meals to your door, and it comes highly recommended by the goop editorial team. You can choose vegan options, but all meals are plant-forward.

Urban Remedy does nationwide meal delivery, and you can find its plant-based meals, juices, and snacks in grocery store kiosks.

Daily Harvest delivers easy-to-prepare dishes that are dairy- and gluten-free and based on sustainably sourced fruits and veggies.
Nutrients for rebuilding
Body tissues, including muscle, can't regenerate (or grow) without iron, which is why iron is so important during pregnancy and for growing toddlers and adolescents. And it's crucial not only for regaining strength but also for energy levels. If you suspect something's not quite right as far as energy, ask your doctor to check your blood iron level as part of your checkup. The Mother Load is a comprehensive regimen with vitamins, minerals, and more for people (men included) of any age who would like to have iron included in their multi.*
Protein is important for building back muscle and other tissues. INBLOOM's Clean Green Protein contains a plant-based blend plus calcium, iron, and potassium. On top of that, you'll get cinnamon, ginger, reishi, elderberry, and dandelion root.*
Antioxidants are crucial for helping cells function fully. For coming back to optimal health, Bhatia prescribes brightly colored fruits and veggies and a green smoothie every day. (Go here for one of Bhatia's green smoothie recipes, and here for one of goop's.) She also likes cellular support from antioxidant supplements, including vitamins A and C and N-acetylcysteine. goop's multivitamin protocol Balls in the Air comes with vitamins, minerals, and N-acetylcysteine. In addition, it has niacinamide for immunity and for detox in the lungs and skin.*
You can read more about goop's multivitamin protocols here. They are manufactured according to strict FDA guidelines with current good manufacturing processes and come in convenient daily packets.
Sleep and naps
Work and family may be forcing you back into a normal workload too soon. Try to manage your sleep schedule proactively as much as possible. Bhatia says, "Sleep more than usual and get consistent, restful sleep." In the recovery phase, you may not have any trouble falling asleep. But if you'd appreciate a little help, there are lovely options. Our mint-chocolate-flavored soft chew, Knock Me Out, contains melatonin, which really works, so you may want to start with half a chew. Well Told Health's Sleep Aid contains gentle organic lemon balm. And Remrise's Sleep Vitamins contain ingredients to support the body's production of melatonin, together with herbs traditionally used for promoting relaxation and sleep.*
And if your body is asking, give in to the bliss of a daytime nap. The Nido d'Ape wool and cashmere blanket is super soft, light, and warm. Snuggle up.
Healing touch
Relaxation and calm can help support your body's innate and powerful reset abilities. Starting out with a few deep belly breaths can be calming and help dissipate anxiety. Then smooth a drop of Vagus Nerve Oil—luxuriously formulated with lime, clove, bergamot, juniper berry, chamomile, lavender, and frankincense plant essences—down the neck, just behind the ears, for an almost magical release of tension in the head and neck.
Bhatia's approach: "Give yourself a gentle massage with warm oil—mustard-seed oil is used in Eastern medicine—to stimulate lymphatic and blood circulation." The beautifully scented Seed to Skin body oil is made with meadowfoam-seed oil and rose oil on an organic Tuscan estate. The spritz top makes it easy to apply, and the dry oil sinks in wonderfully. We have tips on doing a lymphatic self-massage here.
Easing back into workout routines
You know in theory that it's best to take a minute before getting back to your hot yoga class but may not be sure what baby steps to take. Wearing the one-pound Bala Weighted Wrist Bangles around the house may feel right. Or swinging The Power Ring around while you dance.
This article is for informational purposes only. It is not, nor is it intended to be, a substitute for professional medical advice, diagnosis, or treatment and should never be relied upon for specific medical advice. To the extent that this article features the advice of physicians or medical practitioners, the views expressed are the views of the cited expert and do not necessarily represent the views of goop.
*These statements have not been evaluated by the Food and Drug Administration. These products are not intended to diagnose, treat, cure, or prevent any disease.
We hope you enjoy the products recommended here. Our goal is to suggest only things we love and think you might, as well. We also like transparency, so, full disclosure: We may collect a share of sales or other compensation if you purchase through the external links on this page.