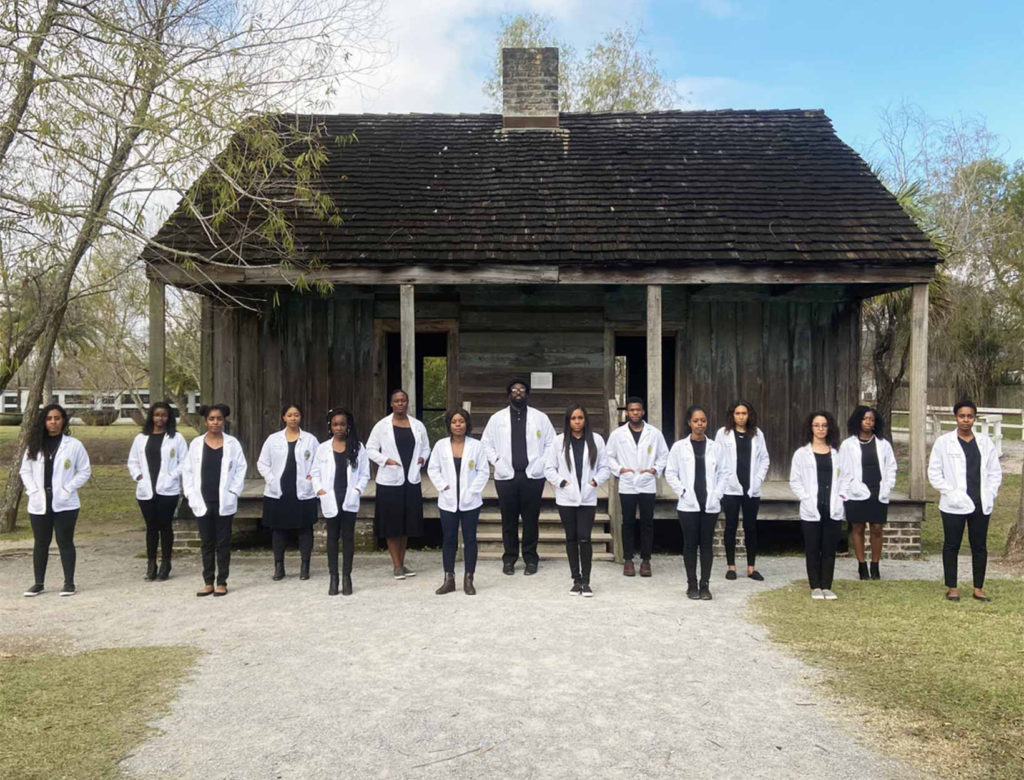 The Author of Blacks in Medicine on Race, Racism, and Health Outcomes
Photo courtesy of The 15 White Coats
The Author of Blacks in Medicine on Race, Racism, and Health Outcomes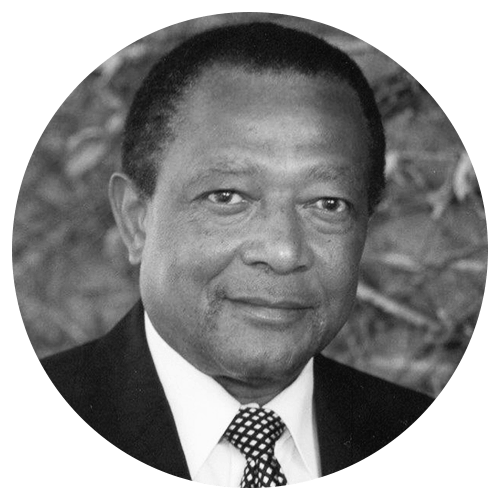 Black Americans are disproportionately infected with and dying from COVID-19. In a report from the largest health care system in Louisiana, 70 percent of the people who were killed by COVID-19 were Black, even though Black people make up only 31 percent of the system's population. In his recent book Blacks in Medicine, Richard Allen Williams, MD, the founder of the Association of Black Cardiologists, discusses the health of Black Americans from the point of view of doctors and patients and digs deep into the history that's led to today's disparities. (Williams is also currently a clinical professor of medicine at the David Geffen School of Medicine at UCLA.)

His history of Black medical practitioners in the US is fascinating and disturbing, starting with the remarkable contributions that Black people made to medicine even while enslaved. Here, Williams explains how a long tradition of discrimination and racial segregation has resulted in inequality in health outcomes for Black people in the US. And he tells us why he's hopeful for the future.
A Q&A with Richard Allen Williams, MD
Q
A powerful letter of yours was published in the Los Angeles Times on June 2, 2020. Can you tell us about the events of the '70s and '80s that you wrote about?
A
I was the assistant medical director at the brand-new Dr. Martin Luther King Medical Center in Los Angeles, having just come across the country from Harvard Medical School, where I had completed my cardiology fellowship. I came into a hospital that was built on the ashes of the Watts uprising. I saw a great deal of police brutality going on, especially toward the Black population. A number of Black men were dying from what is called the chokehold, a carotid restraint method administered by police, which was highlighted most recently in the death of George Floyd in Minneapolis. This restricts blood flow to the brain and also can cause a drop in blood pressure and heart rate such that the individual dies.
I noted that sixteen men had died from the chokehold in a few months. Twelve of those sixteen gentlemen were Black. So I was amazed when I got a call from police chief Daryl Gates asking me if I agreed that the susceptibility, as he put it, of Black people to this chokehold was due to a weakness in their anatomical structure. He was basing this request on a book that I had written, The Textbook of Black-Related Diseases, which described differences in health care delivery and responses to medications being different for Black people than for White people.
I refuted this vehemently and called a press conference. This issue came to the attention of the Los Angeles police commission and it led to a banning of the chokehold in the city of Los Angeles. What George Floyd experienced was not something new, and this problem could very easily be eliminated. All that is needed is for mayors and police commissions to say that no longer will the chokehold be accepted. I was at a meeting with assemblyman Mike Gipson, who has sponsored a bill for the purpose of banning the chokehold throughout the state of California. Governor Newsom has promised to sign it.
---
Q
In the trial of the policemen who killed George Floyd, there will likely be experts called to testify that underlying conditions and intoxicants contributed to his death. Can you talk about how postmortem examinations done by medical examiners can impede justice and the truth?
A
There was a subsequent postmortem examination that was done at the behest of George Floyd's family that did not show things that were alleged by the medical examiner. The medical examiner for Hennepin County said that there were underlying conditions that were responsible for George Floyd's death, that he had obstructions in the coronary arteries—everything except for that knee on his neck. It was blaming the victim. It wasn't like George Floyd was responsible for his own death through the failings of his own body. There apparently is a trend to use this kind of explanation for these types of deaths throughout the country. I know of three instances in other areas of the country where similar things have happened with a chokehold being applied and examinations being done by medical examiners to absolve the police of blame in those cases because of alleged underlying medical conditions.
---
Q
You went through your medical training in the '60s. How did the civil rights movement impact your career in medicine?
A
I was involved in petitions to open up Harvard Medical School to a greater degree of diversity. I was the first Black postgraduate trainee at Harvard Medical School in its entire history. I was surprised when I learned that and started a push for change that was very successful. I teamed up with the dean of the medical school, Robert Ebert, for a rather unusual get-together, so to speak, with members of the Black Panther party and Black Muslims. We had a historic meeting in Roxbury at a Muslim temple. The dean of the medical school came, and I presented the case that Harvard wasn't admitting any Black people into its medical training programs and was not turning out any Black doctors into the community. We got Harvard to contribute a large amount of money for me to start a recruitment drive, which I went on throughout the country, recruiting Black medical students and interns and residents to apply to Harvard. We started admitting our first residents and interns during the time I was in my training program there. In 2004, I was given a lifetime achievement award by Harvard for the efforts that I had made in opening the institution up to diversity.
---
Q
How well represented are Black medical doctors in the US now?
A
The number of Black doctors in this country is about 6 percent of the total, which is ridiculous because approximately 13 percent of the population is Black. That's something that I'm working very diligently on now, with efforts to get Black students into medical school, as well as providing scholarship funds. I've established seven scholarships to fund Black students going into medicine.
---
Q
You wrote The Textbook of Black-Related Diseases in 1975—what was the impetus at the time?
A
I wanted to do something significant in regard to what I had found were severe medical problems with my people, with Black people. And that's when I discovered that there was really no literature on the medical problems of Black people. It was assumed either that Black people should be treated the same as White people or that Black people did not have a need for treatment for certain conditions. At that time, heart attacks and hypertension were not thought to be problems that Black people suffered from. I decided that none of that was true and that we had to start to bring the truth to light. Dr. George W. Thorn, my boss at Brigham and Women's Hospital, encouraged me to write a pamphlet about it, which grew into an 850-page book, The Textbook of Black-Related Diseases, published in 1975. I don't know whether I would've had much of a chance to get published without his help because there wasn't much interest in a book like that at the time.
---
Q
In your latest book, Blacks in Medicine, which was just published in April 2020, you describe the impact of race and racism on health care disparities. Can you talk more about the disparity we are seeing right now with COVID-19?
A
I think it's important to recognize that this country is, in the words of Charles Dickens, a tale of two cities. You've got a situation facing Black Americans that is quite different from that facing White Americans, from a medical standpoint. All of that stems from slavery—all of the disparities that we see, all of the differences in health care outcomes, and the disproportionate impact that COVID-19 has on communities of color, all of that stems from slavery. To my mind, it's not so surprising in the scheme of things that COVID-19 comes along just before George Floyd gets killed. This is an unmasking of what lies beneath the terrible truths that we are not facing in regard to the systemic racism that does exist in this country. Now people are starting to realize that we live in a racist society and that the key to trying to improve things is elimination of racism.
Disparities in health outcomes, for instance with COVID-19, are a perfect example of what I'm talking about. You've got data staring you in the face saying: Here's what's wrong with American medicine. Here's what's wrong with the social determinants of health. Here's what you need to fix before you can do anything else. You need to stop talking about things that are racist, put away the demonstrations, and go to work on fixing those things that we now know are the cause of the health care disparities. Unless you fix the social determinants of health and eliminate all of the problems that exist in the neighborhoods, then you're not going to get anywhere.
The Bank of America made a recent move to provide a billion dollars to improve communities. You might say this is just a drop in the bucket from the standpoint of what should be done, but it really gets the ball rolling. This is something that's beyond talk. Just a couple of days ago, the B of A announced the launch of a new initiative involving the Smithsonian called Race, Community, and Our Shared Future. I'm very proud of the fact that I now have two books that are part of the Smithsonian.
---
Q
Does this moment feel different to you?
A
I get the feeling that this time it's different. If you take a look at who's protesting, it's not just Black protestors. When the riots occurred in the past, whether it was the Watts riot or the riot that occurred here in LA in 1992, there were mostly Black people involved. And now you see something that is quite different. These are not just riots. These are protests. And even though Black people may lead these protests through Black Lives Matter, most of the people there are young White kids, and they're serious. When you see something like that, you think of this as being a true epiphany. I think that COVID-19 has opened up a lot of people's eyes. If they see the stark realities that are occurring in communities of color with the disproportionate numbers of deaths, then they will try to right the ship. I see that occurring, and I'm not a terribly optimistic person.
---
Q
Can you explain the difference between the National Medical Association and the American Medical Association?
A
I represented the NMA on the Today show in 1973, and I was interviewed by Barbara Walters. One of the questions I was asked was: Why do we need the NMA if we have the AMA, this wonderful organization? My answer was that the AMA is not the organization that you think it is. It was established in 1847 as an old boys' network of White doctors that excluded Black doctors from membership. The Voting Rights Act, the Civil Rights Act, Social Security, Medicare, and Medicaid were opposed by the AMA. It didn't admit Black physicians to its ranks until relatively recently, and it also opposed all this important legislation. The NMA has not really gotten credit for supporting these very important programs that have benefited people so much. We represent about 50,000 mostly Black doctors.
And the other organization that I profile in my book is the Association of Black Cardiologists. I got the idea that Black people were being underrepresented, in regard to the health care that they received, as well as being able to enter into medicine as a profession. That's the reason that I started that group. And forty-five years later, it's very successful.
---
Q
For medical treatment to be effective there has to be trust between the doctor and the patient. There are many reasons why Black people would be wary of trusting their doctors. One example you've covered is the Tuskegee syphilis experiment—can you talk about this for anyone who is unfamiliar?
A
From 1932 until 1972, in the Tuskegee Syphilis Experiment,1 399 Black men trusted the White medical authorities to the point of believing that they were doing something that would be of benefit to science. These subjects of the syphilis study did not receive the treatment that was available at that time. The study was stopped in 1972, but the damage had already been done as far as the destruction of Black people's trust in the medical establishment.
---
Richard Allen Williams, MD, FACC, FAHA, FACP, is a clinical professor of medicine at the David Geffen School of Medicine at UCLA—the first Black full professor in the Department of Medicine. Williams founded the Association of Black Cardiologists in 1974 and was the 117th president of the National Medical Association. Williams was the first African American student from Delaware to attend Harvard, at a time when fraternities were closed to Blacks. He received his MD from SUNY Downstate Medical Center and trained at the University of California San Francisco Medical Center and the Los Angeles County-USC Medical Center. Williams was the first Black postgraduate fellow to train at Harvard Medical School and Brigham and Women's Hospital in Boston. He is the author of a number of books, including The Textbook of Black-Related Diseases and Blacks in Medicine.
---
We hope you enjoy the books recommended here. Our goal is to suggest only things we love and think you might, as well. We also like transparency, so, full disclosure: We may collect a share of sales or other compensation if you purchase through the external links on this page.
1
The US Public Health Service and the Tuskegee Institute recruited 399 Black males with syphilis who were told that they would receive free medical care if they participated in this
research study
. The men were not told that they were being observed to document the natural course of untreated syphilis. They were not told that they could drop out of the trial and receive penicillin.