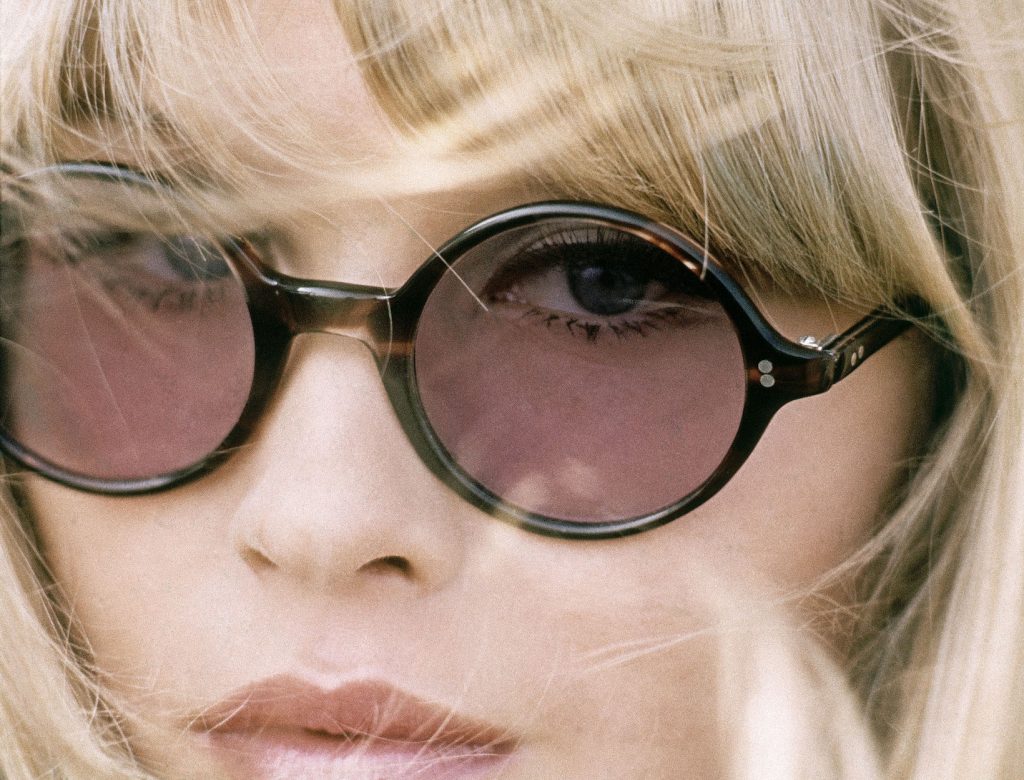 An Optometrist on Protecting Your Eyes from UV Rays, Blue Light, and Brightness
In partnership with our friends at LensCrafters
Our vision, like cars or plumbing, is one of those things we notice only when it fails us. "People don't necessarily think about eye health as long as they're seeing okay. They'll come in only if they have a vision change," says optometrist and LensCrafters clinical director Mark Jacquot. And you guessed it: This isn't an ideal strategy. As with most health-related matters, prevention is vastly preferable to the alternative.
The last time we talked to Dr. Jacquot, he gave us the lowdown on blue-light overexposure, which is a buzzy topic but a fairly small piece of the pie. So we asked him to break down the basic steps we can all take to keep our eyes healthy—before things start to get fuzzy.
A Q&A with Mark Jacquot, OD
Q
What prophylactic measures do you recommend for maintaining eye health?
A
Regardless of whether you're seeing well or not, an annual eye exam is a key component to an overall wellness regimen. We'll make sure that you're seeing well, of course, but what's most important is that we're preventing eye conditions and providing optimal protection.
There are a lot of vision conditions that don't have early symptoms but can be detected with an annual eye exam, like glaucoma, diabetic retinopathy, and macular degeneration. You don't want to get to a place where you notice the symptoms and the disease is very progressed. Protection from ultraviolet light is a big part of keeping your eyes healthy. UV light can cause damage and has been implicated in the progression of diseases like skin cancer around the eye, cataracts, and macular degeneration.
Green leafy vegetables, fruits, and foods that are high in omega-3s and antioxidants can all contribute to overall eye health, too.
---
Q
Is this different for kids?
A
Kids' eyes are different. Our pupils tend to shrink over time—they get a little smaller—so kids have really big pupils. They also have clearer structures—the ocular media—inside of the eye. When you combine that big pupil with clear media, what you get is a lot of light in the eye, much more than in an adult eye. And a lot more of that UV light gets to the back of the eye, where it can cause damage long-term. A large portion of the damage the sun causes actually happens before the age of twenty.
So it's extra important for children to have protection from sun. A photochromic lens, which is the kind of lens that darkens when you go outside, is often ideal for kids who already wear glasses, because they've got that sun protection with them by default at all times.
---
Q
How do photochromic lenses work?
A
Most people are familiar with lenses that darken when you go outside and get lighter when you come inside. What makes this possible are photochromic molecules. Each photochromic molecule is like a container. The container is clear when it's closed, and when it's exposed to UV light, the structure changes—the container opens—and the molecule darkens and blocks UV light, filtering it out for you.
Transitions is the proprietary name we have at LensCrafters for our lenses with photochromic technology: They block 100 percent of ultraviolet A and ultraviolet B rays. They also reduce approximately 20 percent of potentially harmful blue light indoors. It's really a lifestyle choice if someone wants to choose a photochromic lens over having sunglasses; they make sense for patients who move in and out of doors very frequently and want outdoor comfort but with full clarity indoors. We've formulated the molecules at the surface of the lens to recalibrate so that the optimal amount of light reaches your eyes whether you're in bright sunlight, under a cloud cover, or indoors.
How Photochromic Contacts Work
On the recommendation of Dr. Jacquot, a contact-lens-wearing goop staffer tried her normal prescription in Transitions contact lenses. You read that correctly: They're contact lenses that have the same photochromic molecules as ophthalmic lenses, meaning they darken to protect your eyes from UV light when you step outside and become clear indoors, where they block up to 20 percent of blue light. Of course, the photochromic technology in a contact lens is different from that in an ophthalmic lens: ACUVUE OASYS with Transitions are the only photochromic contact lenses on the market, and they took more than a decade to formulate. By nature, photochromic molecules inside a contact lens are able to open and close—functionally darken and lighten—faster than they would inside of a traditional glass lens, because it's simply a less rigid environment and the molecules have more mobility. Colder temperatures also make it more challenging for the molecules to open and close, so an automatic benefit of a contact is that it'll always be close to the relatively warm temperature of your eye. What this means: Our staffer guinea pig hardly noticed any sort of transition period with her contacts as she moved in and out of doors.
We also have photochromic lenses that adapt to changing light and polarize when they darken—polarized lenses contain a filter that blocks light reflected from the sun. When you put on polarized lenses, they reduce the glare that scatters light around inside the eyes and makes things hard to see, creating much crisper and truer vision. I recommend those to patients who spend more time outdoors, especially near snow, water, or sand. And it can also make a big difference when you're driving, because light reflected from the pavement, from the windshield of a car in front of you, etc., hits your eyes at a very specific angle.
Indoors, you'll want to add an antireflective coating to your lenses, which is a common addition these days: That'll block glare from computers and screens.
---
Q
What are the effects of reflected light in terms of general eye health?
A
It's more a matter of discomfort than anything else. About 94 percent of people who are bothered by light use some form of compensatory behavior, like squinting, to mitigate that discomfort. So both indoors and outdoors, it's just about freeing you from the need to squint and shield your eyes—it's not as if the reflected light itself is threatening the health of your eyes.
---
Q
What are the baseline things that are important to look for when buying sunglasses?
A
When we're looking at sunwear, bigger is better when it comes to protection. You want to block as much UV light as possible from your eyes and also from the skin around your eyes.
And of course, you want to look for 99 percent—if not 100 percent—UV-blocking shades. Polarized lenses, as I mentioned earlier, brighten and clarify, along with blocking that reflected light. We can really do a lot more with lens technology than we've ever been able to do before; anyone's prescription can be made into high-quality sun antireflective or Transitions lenses.
---
Mark Jacquot, OD, is the vice president of vision care operations for LensCrafters North America. Dr. Jacquot has been named one of optometry's Top Influencers by Vision Monday.
---
This article is for informational purposes only, even if and to the extent that it features the advice of physicians and medical practitioners. This article is not, nor is it intended to be, a substitute for professional medical advice, diagnosis, or treatment and should never be relied upon for specific medical advice. The views expressed in this article are the views of the expert and do not necessarily represent the views of goop.