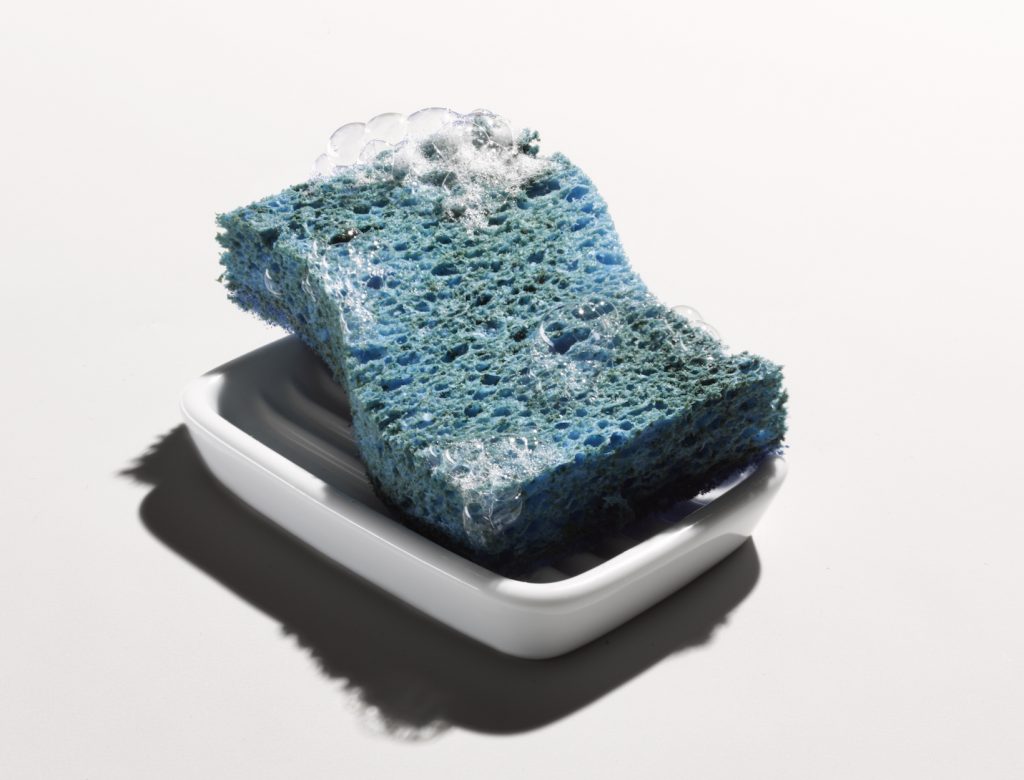 Why There Is No One-Size-Fits-All Approach to Treating Lyme Disease
The New York Center for Innovative Medicine (NYCIM) uses a great analogy to describe its approach to treating Lyme disease: The body is like a house that has gotten messy with toxic invaders. If you've had courses of antibiotics, you've "exterminated" the spirochetes (the bacteria that lead to Lyme), but they are still lying around the house. NYCIM's strategy involves scrubbing the house clean to get rid of them once and for all.
The integrated medicine practice is led by Thomas K. Szulc, M.D., who developed a complex evaluation system that draws on quantum science to analyze varied aspects of a patient's health, including energetic aspects. While his treatment plan generally involves a five-phase protocol to "clean the house," with a combination of physical, mental, and emotional therapies, Szulc explains that blanket approaches to complex conditions like Lyme don't work, and that the emphasis is really on the individual: "We do not treat Lyme disease, but rather treat the patient with Lyme disease." Here, Szulc shares his perspective on chronic Lyme and "the body's unbelievable ability to heal." (For multiple other perspectives on Lyme disease, see here.)
A Q&A with Dr. Thomas K. Szulc
Q
How do you view chronic Lyme disease?
A
Generally, the marker for Lyme disease is the presence of a spiral-shaped bacteria, or spirochete, called borrelia. The first sign of Lyme disease was discovered in the town of Lyme, CT in the 1970's, with the case of a young boy who suffered from severe arthritic joint pain. The spirochete that caused this condition was discovered by the scientist Wilhelm Burgdorfer—hence the full species name: Borrelia burgdorferi.
Lyme mimics many other conditions, which is why it's difficult to diagnose. Plus, Lyme disease is typically confounded by the presence of other associated pathogenic organisms—such as viruses, other bacteria, fungus, and parasites. It represents not only a collapsed immune system, but several other multifactorial causes, which can be physical, mental-emotional, as well as more spiritual. Concerning the latter two levels, I see patients who are very often lost in their day-to-day, in their purpose, how they look at life, and what they see as their position in their family, larger groups, and society.
Any untreated condition has stages. The first stage of the condition, the acute stage, beginning with an initial presence of symptoms, might last, depending on what type of condition it is, up to three months. In a condition that has gone past this acute stage and into a chronic stage, things get tricky. Lyme may either go unrecognized or it may be treated inappropriately, or it doesn't respond to conventional treatment at all and becomes a different adaptation of the body.
Q
How did you develop your approach to treating Lyme?
A
Work, work, work. Study, study, study. Lyme is a complex condition, with so much going on in the background. You need to have an appreciation for the complexity of the disease, and for gaining as much knowledge and understanding as you can from patients. There is an art to medicine, and Lyme disease requires all the skills of this craft to rectify the situation and truly restore health. Ultimately, we want patients to be in control of their own health, to initiate a self-healing response, and help them to optimize immune function.
Q
Have you found certain therapies to be most effective for your Lyme patients?
A
Every patient is very different—even those with the same diagnosis—so every patient requires different types of treatment.
We need to take into consideration questions like: What types of disturbances has the patient experienced in their life? What factors are contributing to the poor function of the immune system? Is it related to high levels of toxicity, changing of the biological terrain, pH, the metabolism of the body?
Each of us is unique. At NYCIM, we always explain that we do not treat Lyme disease, but rather treat the patient with Lyme disease (or with any other condition). There are some incredible integrative therapies (some listed above) that aim to correct root causes of major dysfunctions, but we cannot take a blanket approach. We must use as much specificity as possible in order to succeed in the face of complex conditions such as Lyme disease.
Q
What kind of diet do you recommend for Lyme patients?
A
For patients in a compromised state, I recommend a diet plan that supports cellular function and detoxifies the body. The goal is to nourish without adding extra burden. While every diet is extremely individual, one overarching key is avoiding toxins regularly found in our food supply—everything from mercury to pesticides like glyphosate. We look to release burdens imposed on the lymphatic system, and improve digestion and the function of the organs of elimination—like the liver, kidneys, and colon—to restore the patient's ability to improve their own immune system, and induce a self-healing response. In order to achieve this, we need to eat foods that are alkalizing so that we have a healthy pH and environment where pathogens cannot survive. This includes all leafy greens & vegetables, nuts, seeds, legumes, whole grains (brown rice, quinoa, amaranth, buckwheat, millet, and oats), and fruit. We also focus on quality: opting for organic, non-GMO, and unadulterated produce over processed products with long shelf-lives and added chemical preservatives.
Q
Can you explain the testing technique you developed, Bioresonance Analysis of Health?
A
In general, conventional medical tests are based in Newtonian science from the 17th century. They have the ability to show our biochemical function as well as pathological manifestation, but only very seldom do they reveal the causes of conditions, which are not always obvious when symptoms manifest in our bodies.
Quantum science looks at the interconnection between everything that exists in this universe. Everything, including us, has some field of energy with specific characteristics, and each organ and cell in our body omits energy frequencies. Bioresonance Analysis of Health (BAH) is an evaluation method that, in part, utilizes resonance techniques to evaluate the body's frequencies via blood work, and helps determine what kind of pathological factors contribute to the condition of any given patient.
So, while a typical blood test would use blood chemistry to see how someone might deviate from a preset reference range, BAH also evaluates an individual from an energetic point of view. With BAH, we can evaluate toxicity, pathogens, stresses, tissue pH, the function of the autonomic nervous system, nutritional deficiencies, allergies, and dysbiosis (microbial imbalance). Overall, the method takes into account how every person is unique—from pathogens to genes, gene expression, toxic exposures, environmental stressors, and emotional trauma—to come up with a treatment plan that is highly individualized and compatible with the patient. It is like a truthful conversation with the patient's inner intelligence.
Q
How is this different from the conventional approach?
A
The conventional approach to medicine pays attention to and tries to control the manifestations of disease, which are mostly symptoms. This new approach is looking for the causes of dysfunction. The body has an unbelievable ability to heal—we are all able to heal ourselves, and we are constantly adapting to do this. If we can eliminate factors that interfere with this ability—whether it be mental stresses or exposure to toxins like heavy metals—the body is then able to take over and heal itself.
Q
Long-term, what's important for maintaining health and well-being?
A
First, making sure you're getting the appropriate quantity and quality of nutrients in good quality forms. It's also essential that your system is running efficiently to eliminate waste materials, which you can support very simply by drinking more water and avoiding foods that slow down the function of the organs of elimination—such as dairy, red meat, and alcohol, for example. State of mind is likewise very important—that you feel joy and happiness—and that your spiritual position is selfless and serving. Raising our state of consciousness, we see how higher states such as love, joy, acceptance, and courage can facilitate a healing response. By promoting positive mental attitudes and consciously learning to relax, we can greatly affect our health in positive and affirming ways.
READ MORE ON LYME >>
Thomas K. Szulc, M.D. is the Medical Director at New York Center for Innovative Medicine. He is board certified in anesthesiology and pain medicine, served as Chief of Pain Services at North Shore University Hospital in Plainview, N.Y. for more than a decade, and has been using biological medicine as part of an integrated medical practice since 1985. Previously a visiting professor at Yale University Medical School, Dr. Szulc maintains a role as a professor at the American College of Integrative Medicine and Dentistry. He is the creator of the evaluation system Bioresonance Analysis of Health, and the author of The Art of Medicine.
The views expressed in this article intend to highlight alternative studies and induce conversation. They are the views of the author and do not necessarily represent the views of goop, and are for informational purposes only, even if and to the extent that this article features the advice of physicians and medical practitioners. This article is not, nor is it intended to be, a substitute for professional medical advice, diagnosis, or treatment, and should never be relied upon for specific medical advice.