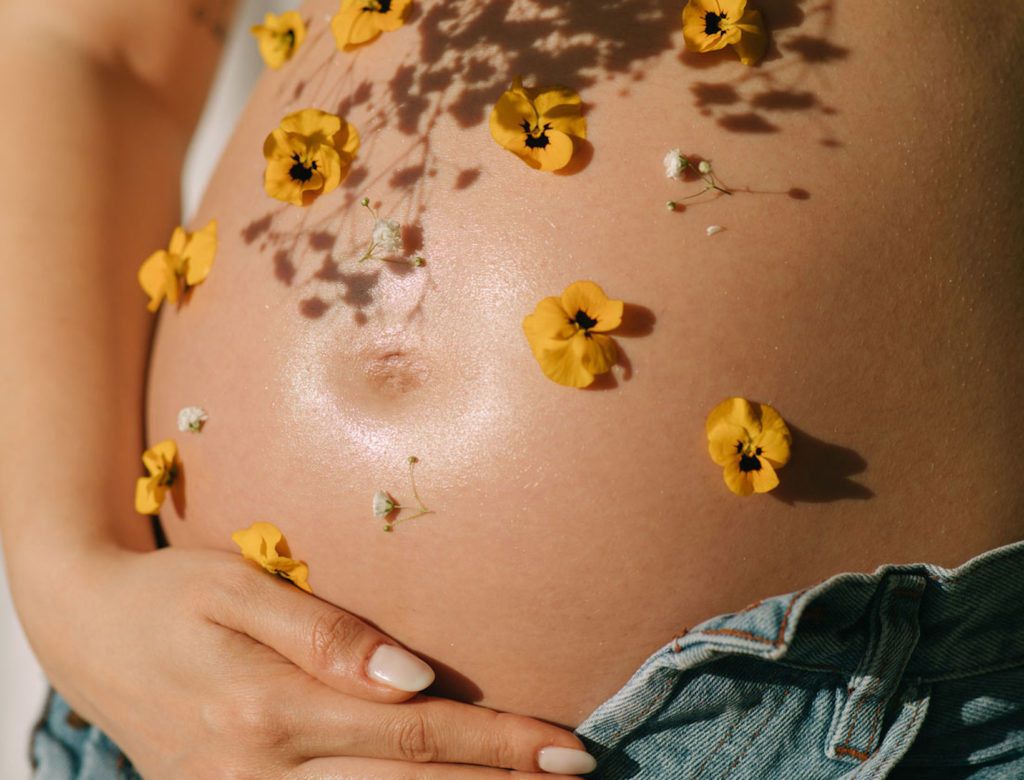 A Mind-Body-Diet Fertility Program That Redefines Success
A Mind-Body-Diet Fertility Program
That Redefines Success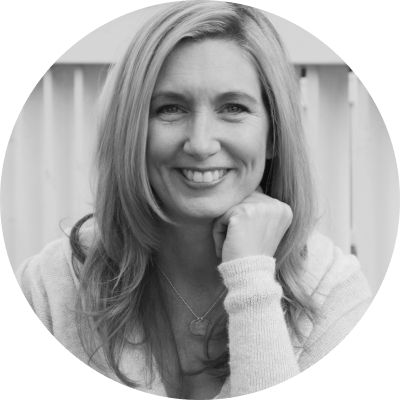 Danica Thornberry, DAOM, is a licensed acupuncturist who specializes in women's reproductive medicine from adolescence to menopause. But she's particularly passionate about helping women with fertility concerns. At the clinic she founded in Los Angeles, Well Women Acupuncture, and through the online course she developed, the Seed Fertility Program, she's helped thousands of women on their fertility journey.
Thornberry's approach to infertility is holistic: She calls it a mind-body-diet program. The Seed Program can be used to provide support during medical procedures such as IVF or on its own. Acupuncture is optional. Healthy eggs and babies are some of the results reported from Thornberry's pilot clinical study on women undergoing IVF. But the process starts with redefining success. She says: "I explain that it's not just about having a baby…. It's about choosing to believe that they are more than enough already, with or without raising a child."
A Q&A with Danica Thornberry
Q
What kinds of issues do women come to you with?
A
Many of the women I meet are struggling to conceive. They're usually convinced that they have bad eggs, that they're too old, or that they waited too long. There's frequently a hidden autoimmune issue or untreated endometriosis. Many times, women arrive at my office thinking that they're broken. There's regret and shame, which leads to depression and anxiety. The women I've worked with are prone to falling into the trap of comparing themselves to friends who have kids, which leaves them feeling inadequate and secretly processing grief.
---
Q
How long have they typically been trying to conceive?
A
On average, women who seek my help have spent nearly two years trying to conceive. That includes the time spent trying on their own, as well as any failed IVF attempts with a fertility doctor.
---
Q
When you help people with their fertility concerns, how do you start out?
A
I start by redefining success. I explain that it's not just about having a baby. It's about first transforming limited thought patterns and coming to the realization that they are allowed to love the lives they have. It's about choosing to believe that they are more than enough already, with or without raising a child. Once that new mindset is established, I focus on what might be needed nutritionally or in their lifestyle to help make healthy eggs, perhaps for an upcoming IVF cycle. Or maybe the first success we'll see is less pain in the menstrual cycle or more regularity to the cycle, or we'll reduce stress levels.
---
Q
What approaches do you use to support fertility?
A
As an acupuncturist, I approach fertility holistically—addressing any obvious dietary issues, sources of stress, and unreconciled emotions. I use thoughtful conversation to start the process of rebuilding a woman's confidence, knowing that it has likely been lost to repeated disappointment. I align my treatment plan with her doctor's medical plan and help her feel empowered about her particular journey. Sometimes women need help making important decisions, so I help them learn how to quiet their nervous thoughts and bring their focus inward to listen for quiet wisdom.
All of these tools are taught and shared through the Seed Fertility Program. Some women combine the program with acupuncture to reduce stress. The key is to help women learn how to reframe what's happening into something more spiritual and transformative.
---
Q
What is the Seed Fertility Program?
A
The Seed Fertility Program is an online fertility education program that I launched in 2013 to introduce women around the world to the concepts I share in my acupuncture clinic. It's a personal empowerment program that's self-led and rooted in two simple concepts: fertile thoughts and fertile foods. Women learn to eat certain foods at different times of their cycles to support their hormones. They learn how to change the way they think about what's happening or not happening in their pursuit of baby.
The program is structured to work alongside their doctor's protocols, whether they are trying to conceive naturally or doing IVF or IUI (intrauterine insemination). As they're taking a birth control pill or going through the suppression phase, they're taught to eat certain types of foods to support their low estrogen level. When they begin ovarian stimulation or approach ovulation, they are taught to shift their diet to nourish the egg and follicular development. After fertilization, women are taught a different set of food options to support implantation. Later, as they approach their pregnancy test, there's a fourth phase of foods and mindset tools to calm their anxiety and help them stay balanced as they wait for the test results.
---
Q
What's an example of a food you might recommend for a specific time in a woman's cycle?
A
Let's imagine a woman who's menstruating, or starting her IVF cycle with birth control pills to suppress hormones and synchronize follicles. I would recommend some type of mineral-rich leafy green recipe, such as sautéed kale with olive oil, apple cider vinegar, and sea salt. The minerals found in that recipe can help calm her nervous system, and leafy green vegetables containing chlorophyll help support the upcoming proliferation of the uterine lining.
---
Q
What kinds of results have you seen?
A
On the Seed Fertility homepage, we have testimonials from former patients who used the program successfully.
I've seen a woman be told that because she has only four eggs and she should not get her hopes up about pregnancy, yet she used the program and went on to conceive triplets via IVF. She carried those three babies to thirty-eight weeks, very close to full-term.
I have seen women defy the odds where age is concerned. The average student is somewhere between thirty-seven and forty-four years old, and they use the program successfully much of the time. I've seen women with low AMH (anti-Mullerian hormone) or elevated FSH who were told that they needed donor eggs, only to hear later that they had conceived naturally. I've seen women recover from habitual pregnancy loss to carry to full-term after using the Seed Healing after Loss course.
I've seen a few thousand fertility miracles in my twenty-one years of practice—and each story was as unique as the woman herself. But generally speaking, I would say that a little more than half of the women who use my products or services, whether they're working alone with the Seed Fertility Program or seeing me and my team for acupuncture, end up with healthy babies. There are also occasions where I've helped women make the decision to use a donor egg or a gestational carrier or pursue adoption. And I've seen women accept that they are more than enough without children. They need to be reminded that they are already enough and that they have overcome other challenges and disappointments.
---
Q
What did your clinical study show?
A
I found that women using the program's tools created more eggs in IVF, with better egg quality, resulting in a higher number of normal embryos and increased numbers of full-term live births. The Seed Fertility intervention pilot study has been submitted for publication and it's currently in peer review. Nine of the ten women had no embryos to show for their most recent IVF. And none of the ten women had ever had a successful pregnancy. The women participated in the Seed Fertility Program in their subsequent IVF cycle. Collectively six normal embryos resulted, and a total of three pregnancies—all of which resulted in live births. After the study concluded, I learned that a fourth woman from the study made the decision to use donor eggs and gave birth.
The intervention study showed that online fertility education is a valuable resource for women trying to conceive.
---
Q
How do you help people redefine success?
A
Not every woman who wants to mother a child will be able to have her own baby. And sometimes even donor eggs, surrogacy, and adoption lead to disappointment. In cases like these, my role is to help a woman learn how to transform the resulting grief, heartbreak, and disappointment and redirect her focus to what is working in life. Instead of remaining focused on the emptiness, I remind women that they have tools for and a choice about how they move forward. It's difficult, but I've seen that people can learn to reframe and see the process from the point of view of the wisdom gained along the way, and they can understand that they've been transformed by the process.
---
Q
Does the Seed program have anything to offer men?
A
The Seed Fertility Program contains a course specifically for male partners. It provides a unique script for them to know how to support their partner at each phase of her cycle. Also, the Men's Seed Program provides men with dietary recommendations that support sperm health, as well as a few emotional tools to help them manage their own grief.
---
Q
Do you think it's crucial for women to include their partner in the program?
A
All too often, partners are left completely out of the equation. Sometimes shame prevents women from involving their partners. Male partners can end up feeling powerless. So yes, I recommend that people ask their partners to join them. Whether it's cooking some recipes together or making time to watch the program's movies with both partners present, I believe the couple's fertility outcome—and their relationship—will be that much better from their combined effort.
---
Q
How important is the emotional component?
A
When women run from the emotions arising during fertility treatment, they're not helping themselves. While we don't necessarily want women opening up old traumas and not knowing what to do, there's a need for personal discovery work that comes with infertility. We can learn how to open ourselves up, face often scary emotions, and reframe what's happening in a way that allows us to grow stronger in the process.
I want women to know that when they feel emotional, like they've lost themselves on their journey to motherhood, and they're feeling confused or overwhelmed, there is a supportive program full of resources to help them trust the changes and emotions coming up along the way.
---
Danica Thornberry is a licensed acupuncturist (LAc) with a doctorate of acupuncture and oriental medicine (DAOM) from Yo San University of Traditional Chinese Medicine. Thornberry specializes in women's reproductive medicine and provides care for women at all life stages. She is the founder of Well Women Acupuncture in Los Angeles and has developed the Seed Fertility Program, an online mind-body fertility course. The second edition of her book, Stick It to Me will be coming out in late 2021.
---
We hope you enjoy the book recommended here. Our goal is to suggest only things we love and think you might, as well. We also like transparency, so, full disclosure: We may collect a share of sales or other compensation if you purchase through the external link on this page.
---
This article is for informational purposes only. It is not, nor is it intended to be, a substitute for professional medical advice, diagnosis, or treatment and should never be relied upon for specific medical advice. To the extent that this article features the advice of physicians or medical practitioners, the views expressed are the views of the cited expert and do not necessarily represent the views of goop.