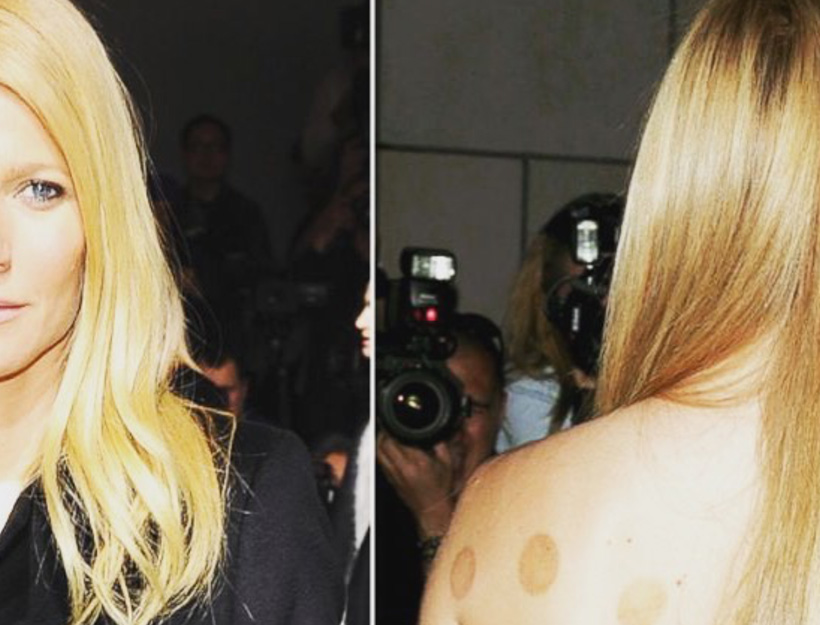 Michael Phelps Takes a Page From the GP Playbook
Suffice it to say, we at goop have been into cupping since—well, before Michael Phelps won his first gold medal. Of course, people all over the world have been using it to treat pain and improve blood flow for literally thousands of years–perhaps before the first Olympics was ever held. We're thrilled that the practice is getting new visibility, so more people will consider it as a viable, non-drug option for pain and overall health.
Healer and osteopath Vicky Vlachonis started using the practice nearly twenty years ago to treat dancers in the Royal Ballet in London and says she's thrilled by the recent exposure: "I really hope the exposure will help the practice to be viewed as more of a conventional, drug-free form of therapy—as it's commonly thought of in other parts of the world," she says.
Practitioners use glass or plastic cups together with a pump or heat to create a vacuum when placed over muscles; the vacuum draws blood to the surface (often breaking capillaries, creating the circle-shaped bruises on the skin; along with increasing blood flow, it's believed to affect stiff fascia and tight muscles. In the Chinese medicine tradition, it's believed to help direct Chi, the life force that flows through specific channels in the body. Besides traditional Chinese medicine, it's also used in the Middle East.
Here, it's implemented by all manner of practitioners, from physical therapists and personal trainers to osteopaths like Vlachonis. "It's a very useful tool for relief from muscle pain and inflammation, especially when combined with acupuncture, soft tissue massage and a soothing balm such as Young Living's Pain Relief gel," she says.
Given the country's ever-deepening crisis over prescription pain medication, the flip skepticism most media outlets have directed at cupping since its signs showed up on GP's back—and now, on Michael Phelps's shoulders—seems particularly short-sighted.