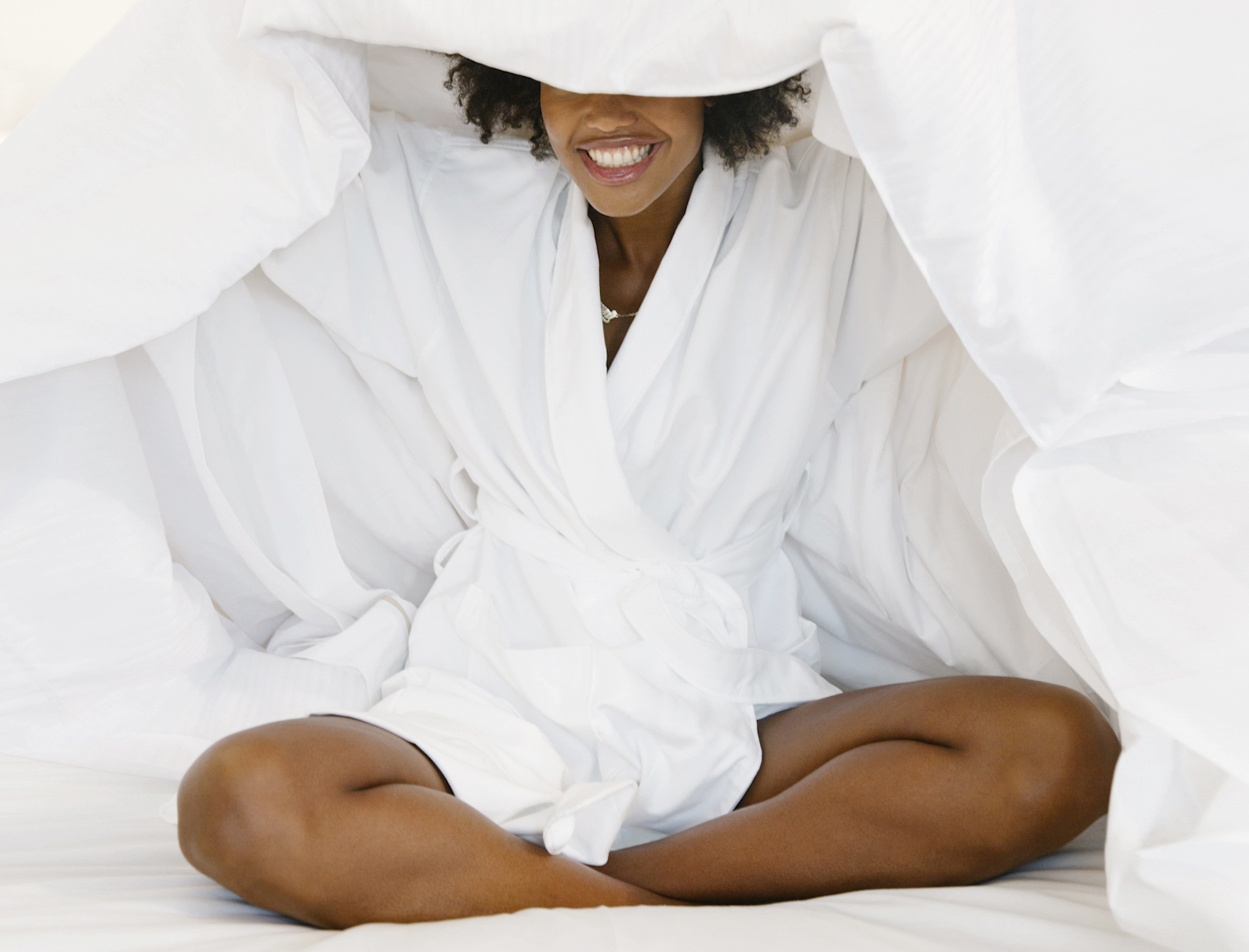 MEGAN TRIES IT
I goop My Sleep Routine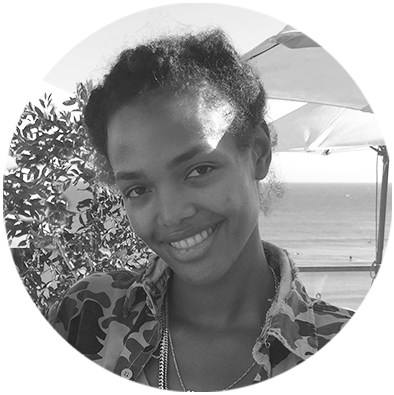 Megan O'Neill is the senior beauty editor at goop. Which is another way of saying she has a passion for clean products, loves anything that reduces stress, and will happily guinea pig herself in the name of wellness.
At some companies, you become a whiz at building Excel matrices; at goop, you need that, too, but you also start to learn the most beneficial bacteria for your gut, which essential oil to use for what, and how to resist the siren song scent of oven-fried ghee chicken as it wafts from the goop kitchen to the adjacent edit office.
But I'm most interested in gooping my sleep routine: I don't get nearly enough. My issue is that to avoid feeling like all I do is work, eat dinner, and dissolve into bed, I tend to put off the last step—going to bed—until late. Which is no good for someone who aims to wake up at 6:30 a.m. three times a week for yoga.
I've lugged home some products, along with a determination to create a new, healthier sleep routine. I can't wait to try the first: Sleep Inner Beauty Powder from The Beauty Chef. The idea is an instant, turbocharged golden milk—the turmeric-milk-honey elixir that's said to have supported health in the Ayurvedic tradition for centuries. In this golden milk, botanical extracts like lemon balm and passionflower mix with sour cherry , gut-balancing probiotics, and, of course, turmeric, with its powerful antioxidant activity. The idea is improving skin with nutrients, along with extra (or better) sleep.
An hour before my idea of what my bedtime should actually be (the powder apparently takes an hour to really kick in) I warm a cup of almond milk (any milk will do, but make it warm, not hot, as hot kills the probiotics in the powder), pour it into a mug with a dram of farmers' market honey (the mixture is faintly sweet, but I love a little extra honey) and a teaspoon of sleep powder, and mix until it's a creamy yellow.
The clove-, cinnamon-, and ginger-infused concoction is the healthiest comfort food I have ever tasted: creamy, unctuous, deeply soothing. Instead of fiddling around the house or YouTubeing music videos into the night, I go straight for my nightly shower—which tonight I find even more pacifying than usual.
The Beauty Chef Sleep Inner Beauty Powder goop, $60

A delicious blend of herbs and spices, created to aid deep, restful sleep and help manage the stress of sleeplessness. A tired body needs rejuvenating for the skin to appear less fatigued. This formula supports the body's natural antioxidant activities, which are increased during the sleep cycle. This sleep-boosting formula also contains lemon balm, bio-fermented papaya, and turmeric, along with probiotics to encourage digestive health.
I stumble from the shower to my bed, where the second sleep-enhancer, Pure Calm Wellness Oil from Uma, awaits. The bottle is gorgeous and so is the lavender, jasmine, and vetiver scent; I smooth it between my toes, where the skin is thinnest and thus most absorbent, and on the soles of my feet.
It's now 10:45 p.m.—two hours earlier than my usual bedtime, but the creamy turmeric cloud is impossible to resist. I peel back my sheets and open Manhattan Beach by Jennifer Egan (a #goopbookclub pick!) to read for an hour or so. But the next thing I know—impossibly—my alarm is buzzing: 6:30 a.m. I feel uncharacteristically alert for this hazy hour, not just ready for yoga and suspiciously smooth-skinned but, most incredibly, not wishing with all my might for five more minutes on the snooze button. My bedside lamp is still on; my book is askew in the sheets beside me. There wasn't even time to dog-ear the page.
These are the musings and opinions of Megan O'Neill based on her own personal experience. Individual responses can vary greatly.