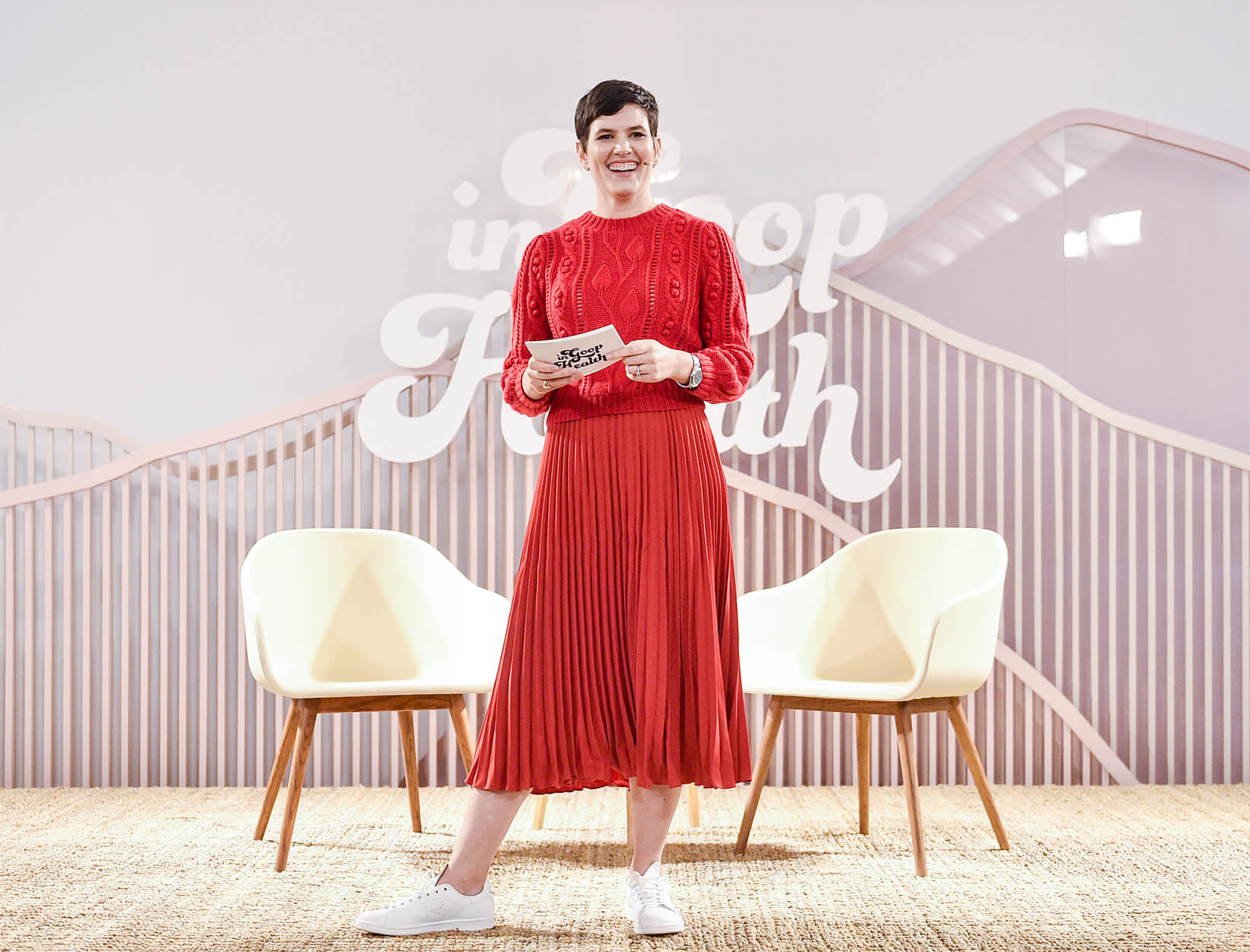 In goop Health Vancouver: Gut Health, Soul Searching, and Body Talk
Our In goop Health summit has moved north, specifically to Vancouver. Hundreds of guests gathered at the city's iconic Stanley Park Pavilion for a weekend of all things wellness. On Saturday, our summit host, Elise Loehnen, of goop podcast fame, led discussions on gut health, angst and anxiety, soul potential, and body image. We stocked our panels with some of our most valued experts (like Alejandro Junger and Barry Michels) and heard from some brilliant minds, like Andrew Kerklaan, a doctor of chiropractic who broke down the body's endocannabinoid system for us. Attendees recharged with a master class on glowing skin and yoga with lululemon, and they got a reading from one of our favorite mediums, Susan Grau. We followed up on Sunday with a Barry Michels workshop on coming out of the shadows and a slate of workout and wellness classes. Sure enough, it all went by too quickly—so thank you Vancouver, we can't wait to head north again soon.
Stanley Park Pavilion, where it all went down.

Gabrielle Reece by the plant wall.

Starting the day with vegan breakfast bites: Buddha-Full Provisions x Native Shoes.

Lean Green Coladas by youtheory®.

An ebb and flow workshop with lululemon.

Psychotherapist Barry Michels talks soul potential.

Elise Loehnen moderates a panel on angst and anxiety with Andrew Kerklaan, Ellen Vora, and Jennifer Freed, presented by the Prime Video series Homecoming.

Michele Kambolis leads an intention session.

Connecting to the other side with psychic medium Susan Grau.

Facials for everyone.

Coffee by East Van Roasters.

Facialist Anastasia Achilleos teaches the art of glowy skin.

B12 shots are back, baby.

Bird is the word—Trevor Bird, that is. (Just look at that spread.)

The goodie bag of goodie bags.

p.volve goods, LoRox foam rollers, G. Sport, and more.

The gorgeous Douglas Hotel welcomed guests on Friday evening.

In goop spirits.