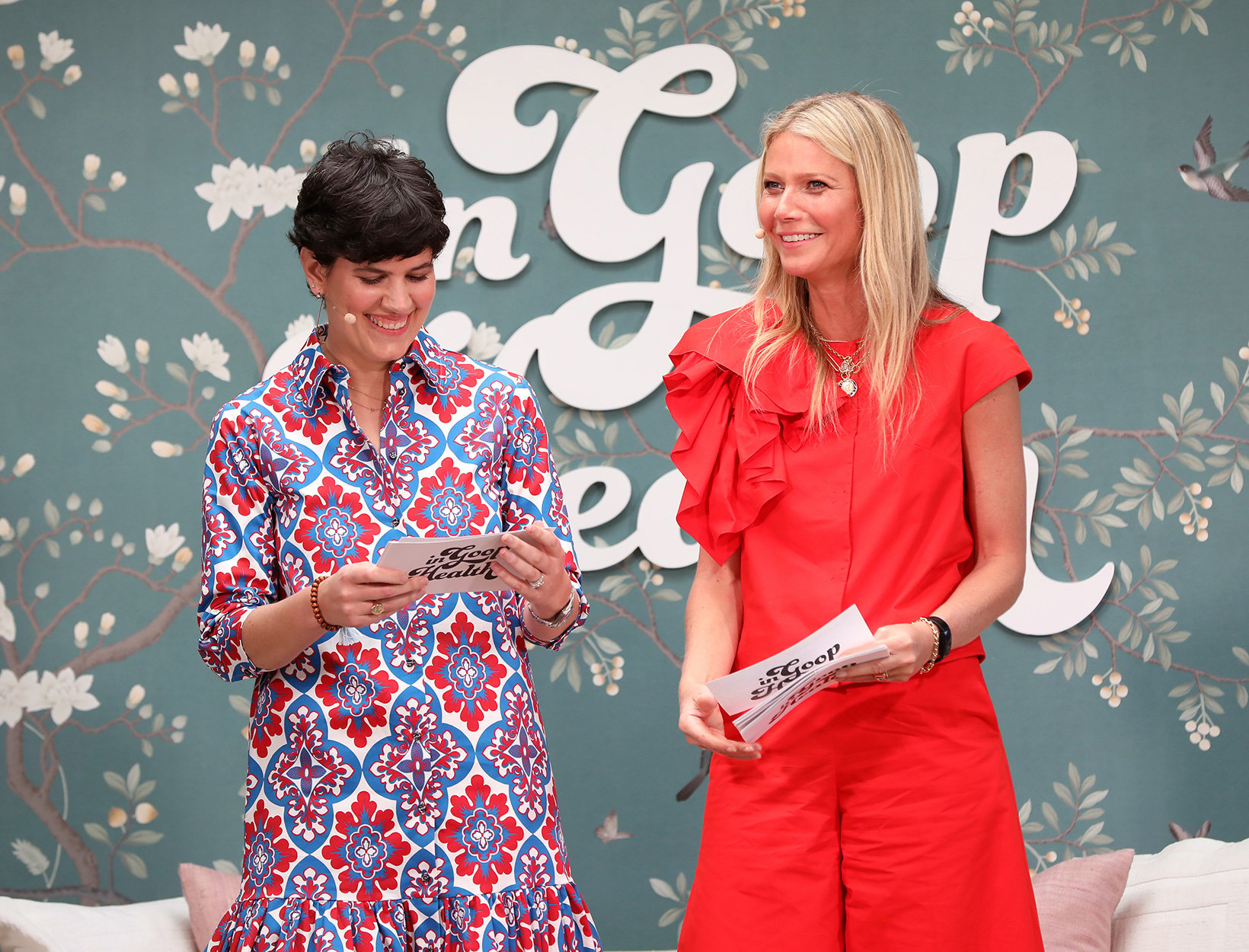 In goop Health London: Face Workouts, Electric Bikes, and Crystal Healing
In goop
Health London:
Face Workouts, Electric Bikes,
and Crystal Healing
The In goop Health summit is where the goop newsletter comes to life. If you have no idea what that means, let's put it this way: We just hosted a weekend that included Tracy Anderson; Twiggy (Twiggy!); a vegan, gluten-free bounty; golden light-therapy facials; and a lot more. And for the first time, we did it in London, a city with great personal meaning to us because it's where GP sent the first newsletter from her kitchen in Belsize Park.
The weekend was magical—there were talks, workshops, and maybe a few tears (the cathartic, healthy kind). And most miraculous of all: not a drop of rain.
There was much more, of course: Click through the photos to see it all in action.
TO OUR FOOD AND BEVERAGE VENDORS—SEE YOU FOR DINNER ON FRIDAY?
Ape Snacks
,
CPRESS
,
CRU8 FOODS
,
Daylesford
,
Deliciously Ella
,
Detox Kitchen
,
Farmacy
,
Farm Girl
,
HOLOS Kombucha
,
Indie Bay Snacks
,
Matcha Works
,
MiiRO Vegan Ice Cream
,
Naturally Clean Eats
, and
Re:Centre Café
AND TO YOU ALL—CHECK OUT THIS TALENT:
Anastasia Achilleos
,
Tracy Anderson
,
Fiona Arrigo
,
Raj Bhachu
,
Estelle Bingham
,
Penélope Cruz
,
Wendy Denning
,
Beth Gardiner
,
Johann Hari
,
Jasmin Harsono
,
Melody Hekmat
,
Jasmine Hemsley
,
Eve Kalinik
,
Barry Michels
,
Cornelius O'Shaughnessy
,
Emma Peel
,
Bruno Ribeiro
,
Stuart Sandeman
,
Barbara Sturm
,
Nigma Talib
,
Twiggy
,
Avra van der Zee
,
Zita West
, and
Rosamund Yoxall