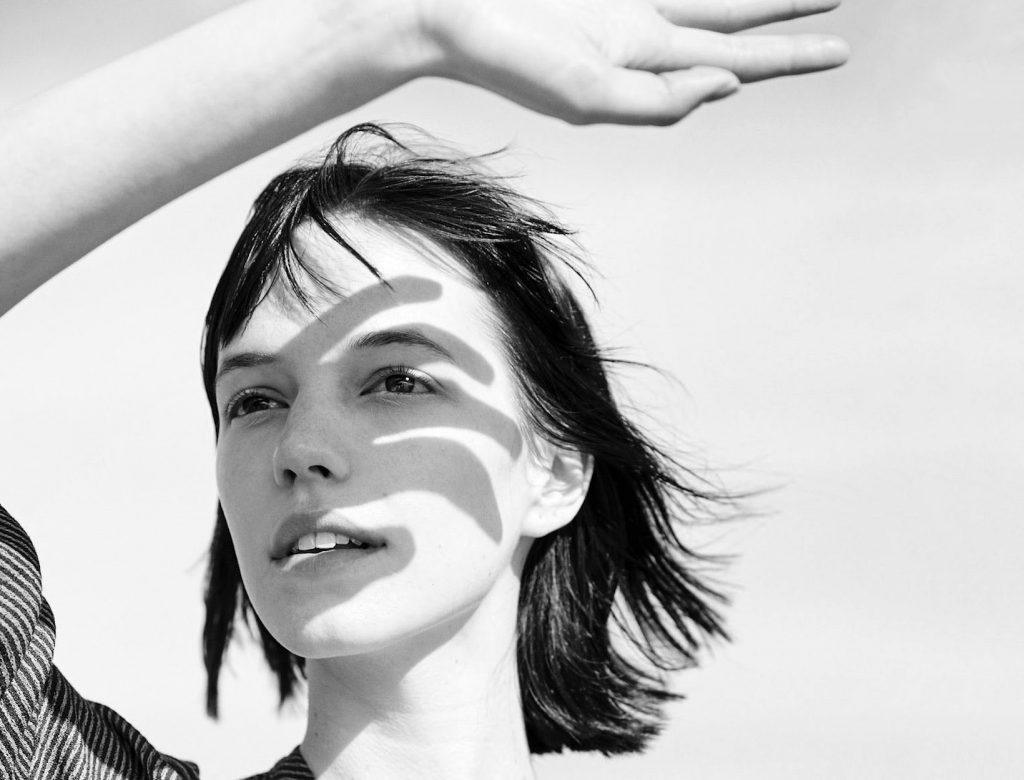 How to Protect Your Eyes from Blue Light Overexposure

In partnership with our friends at


It's likely you've heard about blue light by now, from either an alarming headline or a parent worried about how much her child uses an iPhone. As we've become increasingly dependent on our digital devices—especially in the evenings—concern about blue light has only grown, along with technology to help mitigate our exposure. But what exactly is blue light, how much is too much, and what steps can we take to protect our eyes (and our kids' eyes)? We asked optometrist and LensCrafters clinical director Mark Jacquot to sort through the noise.
A Q&A with Mark Jacquot, O.D.
Q
What is blue light?
A
We measure light in nanometers, which is a unit of measurement equivalent to one billionth of a meter. Visible light tends to run between 400 and 780 nanometers. Blue light, also referred to as high-energy visible light, ranges from 400 to 500 nanometers. This is low on the visible spectrum, closer to the harmful end.
The vast majority of our blue light exposure comes from the sun. Other, lesser sources include fluorescent and LED lighting, and our digital devices: computers, laptops, desktops, tablets, and smartphones. Because of their widespread use and increasing popularity, we are gradually being exposed to more and more sources of blue light for longer periods of time.
---
Q
Is blue light exposure always harmful?
A
Minimal exposure to blue light has not been proven harmful. Overexposure to blue light can cause problems with eye health. Think of it like exposure to the sun: A minimal amount is a good source of vitamin D and helps regulate our sleep patterns. Too much causes skin damage.
When it comes to our digital devices, the jury is still out with regard to exactly how much exposure is too much exposure. People have been using smartphones for only ten-plus years. The damage from blue light takes time to accumulate, so it's a little early to tell exactly how much damage can be caused by overexposure to blue light just from our devices.
---
Q
Smartphones aside, what are the effects of blue light overexposure on the eyes?
A
The hazards associated with overexposure to blue light in the short-term are eye fatigue, blurred vision, headaches, and sleep disorders.
On the more serious and long-term end of things is age-related macular degeneration. The macula is the very center part of our retina allows us to see color and small details of objects. When blue light overexposure occurs, we start to get what's called an oxidative buildup in the macula. In other words: The waste products aren't carried away fast enough and we start to get what are called drusen (small yellow deposits under the retina) and other complications. Macular degeneration can result in relative blindness—people with macular degeneration can't drive, and they typically can't read without low-vision aids. It's very serious, and it's something that we're learning more about.
The blue light spectrum is between about 400 and 500, and the low end of that, around 400 to 440 nanometers, is where the damage can occur to the macula, that part of the retina that does the fine viewing. Obviously we want to protect our eyes throughout our entire lifetime, not just when we get older: We now know that the vast majority of exposure to blue light and to ultraviolet light takes place before the age of twenty.
---
Q
How does blue light affect sleep?
A
The higher end of the blue light spectrum impacts sleep. At somewhere between 459 and 484 nanometers, we see a disruption of the sleep cycle. During the day, our exposure to sunlight, ultraviolet light, and blue light is what keeps us awake. It suppresses the sleep hormone melatonin.
When we go indoors, melatonin starts to build up because we're programmed to go to sleep in the dark and away from sunlight. Overexposure to blue light at night can disrupt our natural sleep rhythm because it inhibits that melatonin release, keeping us awake at night. Anybody looking at their laptop or their smartphone right before bed is overexposing themselves to blue light at the very time of day they should be powering down their eyes along with their screens—and minds.
We recommend that everybody, adults and kids, take a break and turn their screens off, ideally two hours before bedtime. Everybody is different, but two hours is a good rule of thumb—and minimally one hour. It's really important, particularly for kids, because their eyes allow a lot more blue light in.
---
Q
How else is blue light exposure different for kids?
A
Children are particularly susceptible to exposure to blue light, more so than adults. It's not just that they're spending quite a bit of time on digital devices—we all are. It's that they also tend to spend a lot of time outdoors, probably more than most adults, and, most critically, the structure of kids' eyes is different. Their pupils are much bigger, and the pupil is like a doorway that opens up and lets light into the eye. Combine that with the fact that their lens—the structure within the eye that does the focusing when we're looking from far away to up close—is very clear when we're young, along with the vitreous gel that fills the eye. These clearer structures absorb less blue light and allow a lot more blue and ultraviolet light to reach the back of the eye.
That's why we say the vast majority of our ultraviolet exposure, up to 80 percent, can occur before the age of twenty. It's very, very important that adults make sure that not only are their kids wearing sunglasses when they're outdoors but, even if they don't need a prescription, they have some protection from blue light when they're indoors, in addition to shutting down those screens before bedtime.
The American Optometric Association recommends eye exams for kids at six months of age, three years of age, before first grade, and then every year after that until age 18 (two years if you're not at risk). It's important for parents to know that and also to be aware that a vision screening kids might get at school is not an eye exam. It's a distance vision test at best. The same goes for online vision tests, which are not eye exams and do nothing to identify some of the problems that we've been talking about. Annual, in-person exams with an eye care practitioner are critical for the short- and long-term vision health of both adults and children.
---
Q
What can we do to attenuate blue light exposure?
A
In terms of what we would call visual hygiene, try to shut down screens early on. It's about making sure we're wearing a good pair of blue-light-protecting lenses even when we're indoors. There are also screens you can apply to the devices themselves, as well as settings that will help limit exposure to blue light. In addition, we recommend that people observe the 20-20-20 rule. Every twenty minutes, look up and away from your screens to a distance of approximately twenty feet, for twenty seconds. That will provide an opportunity for your eyes to de-focus and take a much needed break from blue light exposure.
When we're outdoors, the best protection is almost always going to be sunglasses. Larger lenses provide more protection for the skin around your eyes. Wrapped sunglasses are best because they protect the eyes from the sides. Polarized lenses are ideal because they protect the eyes from light and glare reflected off of a car windshield, or water, or a bright sidewalk, etc. Regardless, they need to block between 99 and 100 percent of ultraviolet light, both UVA and UVB. The darkness or the color of the lenses is not indicative of their protective qualities. Read the label and make sure you're getting a good pair
---
Q
How do blue-light-filtering lenses work?
A
Advences in lens manufacturing now allow us to create lenses with significant protection from blue light. At LensCrafters, we have a product called Blue IQ™ that provides maximum protection from indoor sources of blue light. These lenses block 50 percent of the blue light that comes from digital devices, which is roughly three times the protection provided by standard, antireflective (AR) coated lens. We do get some blockage just from ordinary spectacles, particularly if they're antireflective. But those AR coated lenses typically block only between 9 and 17 percent of blue light.
In general, of the blue light products out there, we've found that coated lenses are less effective. Our Blue IQ™ product uses pigment instead, which filters between three and five times more blue light than the leading antireflective coated lens, according to our internal manufacturing data. If you wear a prescription and are used to wearing glasses already, it's a no-brainer, and our Blue IQ™ product is available in virtually all prescriptions.
---
Q
What are the signs and symptoms of overexposure?
A
Children will typically avoid what's uncomfortable. Holding the device either very close or very far away, a lot of eye rubbing, and hard blinking can all be signs of too much screen time. As a side note, when we stare at something for a length of time, we blink less, which can cause dry eye from not blinking frequently enough.
Look for those signs in your kids. They don't always complain because they may just think those symptoms are normal. Ask them periodically how their eyes feel. Clear? Blurry? If they're saying that things get blurry after a while, that could be a sign that they need less blue light exposure, and certainly that they need an eye exam.
We believe that an annual eye exam is a critical part of an overall health and wellness regimen. When in doubt, see your eye doctor. If you haven't seen your eye doctor in the past twelve months, schedule an exam to make sure that everything is clear and healthy.
---
Mark Jacquot, O.D., is the vice president of vision care operations for LensCrafters North America. He is responsible for growing and maintaining clinical capabilities in corporate owned offices and represents LensCrafters from a public relations perspective, serving as the brand's optometrist spokesperson. Dr. Jacquot has been named as one of optometry's Top Influencers by Vision Monday.
---
The views expressed in this article intend to highlight alternative studies. They are the views of the expert and do not necessarily represent the views of goop. This article is for informational purposes only, even if and to the extent that it features the advice of physicians and medical practitioners. This article is not, nor is it intended to be, a substitute for professional medical advice, diagnosis, or treatment and should never be relied upon for specific medical advice.