Does Your Body Really Absorb Supplements?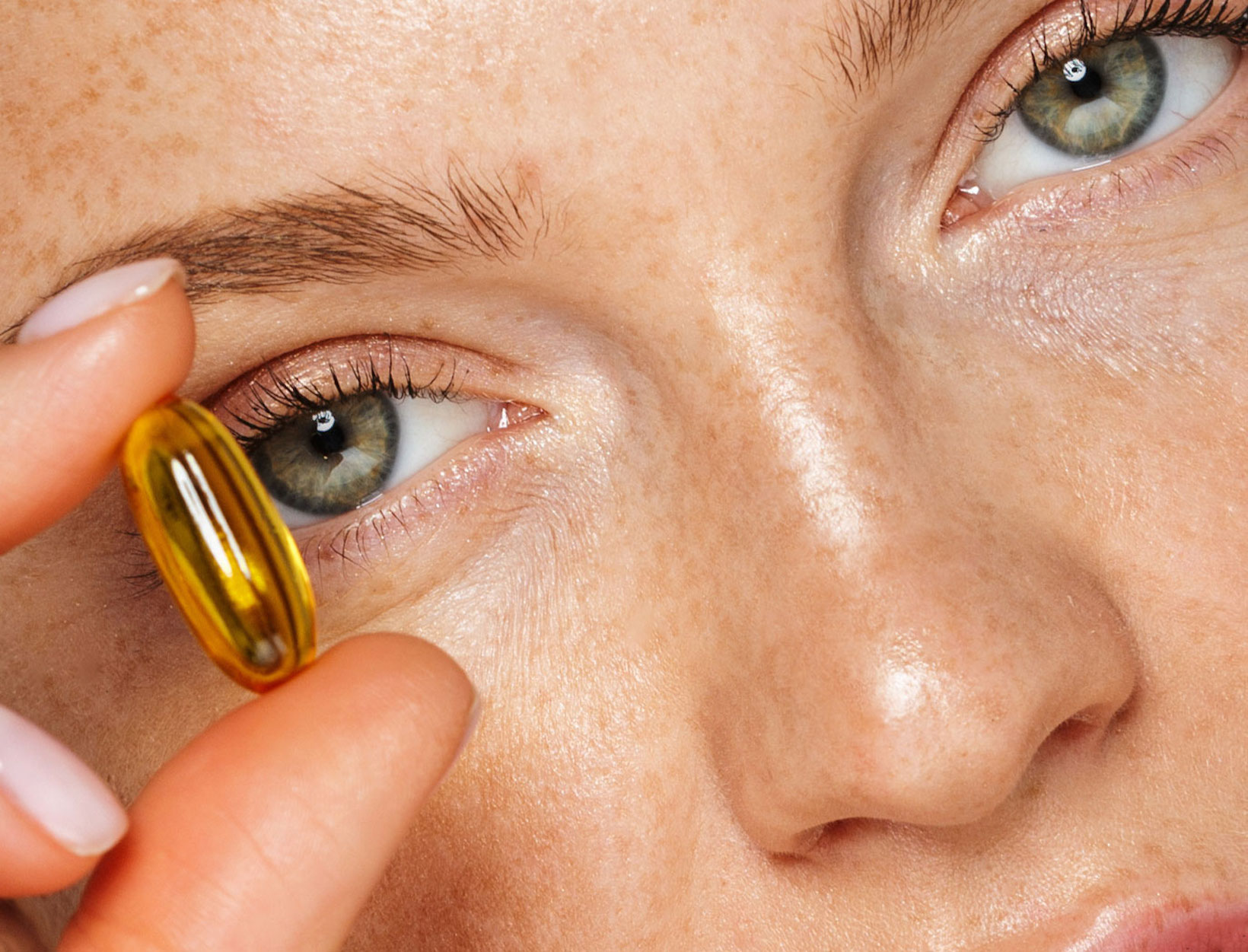 Getting the nutrients our bodies need helps them function at their best. Vitamins support healthy immune function, the carotenoids lutein and zeaxanthin support eye health, and the omega-3 fats ALA, EPA, and DHA support immune and brain function and development. Minerals support nerve cell function and bone, muscle, and cardiovascular health. And there are many other nutrients that work together to keep our bodies going.
Research on Nutrient Absorption
Yet many of us are not getting enough of the nutrients we need. According to Dietary Guidelines for Americans, a publication of the USDA, vitamins A, D, E, and C; choline; calcium; magnesium; iron; potassium; and fiber are "underconsumed nutrients" in the American diet. Of these nutrients, vitamin D, calcium, iron, potassium, and fiber are underconsumed at levels so low that they are considered "nutrients of public health concern."
Fortunately, research shows that nutrients from supplements get absorbed into our bodies to help fill nutritional gaps. In some cases, the amount absorbed from supplements can be higher than that absorbed from food, as seen in studies testing the absorption of vitamin C, calcium, and vitamin B12. And the National Health and Nutrition Examination Survey reports that people taking multivitamins have a greater chance of getting the recommended intakes of almost all micronutrients. Other studies show that nutrients like ALA, EPA, and DHA get absorbed from fish oil supplements, too.
Most nutrients are absorbed in the small intestines and then into the blood. To see whether nutrients are getting absorbed, researchers generally test directly by measuring nutrient levels in the blood before and after supplementation. Or they test indirectly by observing the health-related effects on people who supplement compared to those who do not.
The Upside of Daily Protocols
When it comes to frequency, science shows that taking supplements most days of the month (more than twenty-one days) increases the chances of your body getting enough nutrients. goop's vitamin and supplement protocols come with a thirty-day supply of daily packets, so you can conveniently take your supplements every day without opening several bottles. Each packet contains healthy amounts of vitamins and minerals for overall health and at least 1,000 milligrams of the omega-3s EPA and DHA for immune support and healthy brain function.* The proprietary blend of phytonutrients (in all goop protocols except The Mother Load) supports cellular health, protects against oxidative stress, and promotes a healthy immune system.* goop's senior director of science and research, Gerda Endemann, recommends Balls in the Air for immune, detox, and skin support. To support physical and mental fatigue, Why Am I So Effing Tired? has an adaptogen blend full of traditional herbal extracts. And High School Genes is designed to support healthy glucose, energy metabolism, and antioxidant activity.*
During times when there's a greater need for certain nutrients, like during pregnancy and while breastfeeding, research shows that supplementing with multivitamins and DHA can benefit mom and baby. The Mother Load was designed for preconception, pregnancy, breastfeeding, and the postnatal period. Its calcium and magnesium duo supports muscle relaxation and bone health, and the choline and extra DHA support healthy brain function and development.
Perimenopause and menopause are important life transitions that require proper support. Endemann decided to try Madame Ovary for "night sweats that woke me up and hot flashes that kept me from functioning at crucial times." And Madame Ovary also supports thyroid and eye health.*
An Extra Dose to Consider
There are some nutrients that are harder to get enough of, even when taking a well-designed multivitamin. Vitamin D is one of those. It's hard to pack enough vitamin D in a softgel full of other nutrients and even harder to get enough vitamin D from food alone, so your doctor may recommend taking an extra dose of vitamin D along with a multivitamin. Hum Nutrition high-potency vitamin D softgels offer a vegan source of vitamin D3 called cholecalciferol. And a few sprays of The Nue Co. Vitamin D Spray offers an innovative way to get a potent dose of vitamin D (also in cholecalciferol form).
*These statements have not been evaluated by the Food and Drug Administration. These products are not intended to diagnose, treat, cure, or prevent any disease.
This article is for informational purposes only. It is not, nor is it intended to be, a substitute for professional medical advice, diagnosis, or treatment and should never be relied upon for specific medical advice. To the extent that this article features the advice of physicians or medical practitioners, the views expressed are the views of the cited expert and do not necessarily represent the views of goop.