Good Programs for Eating Disorder Treatment and Recovery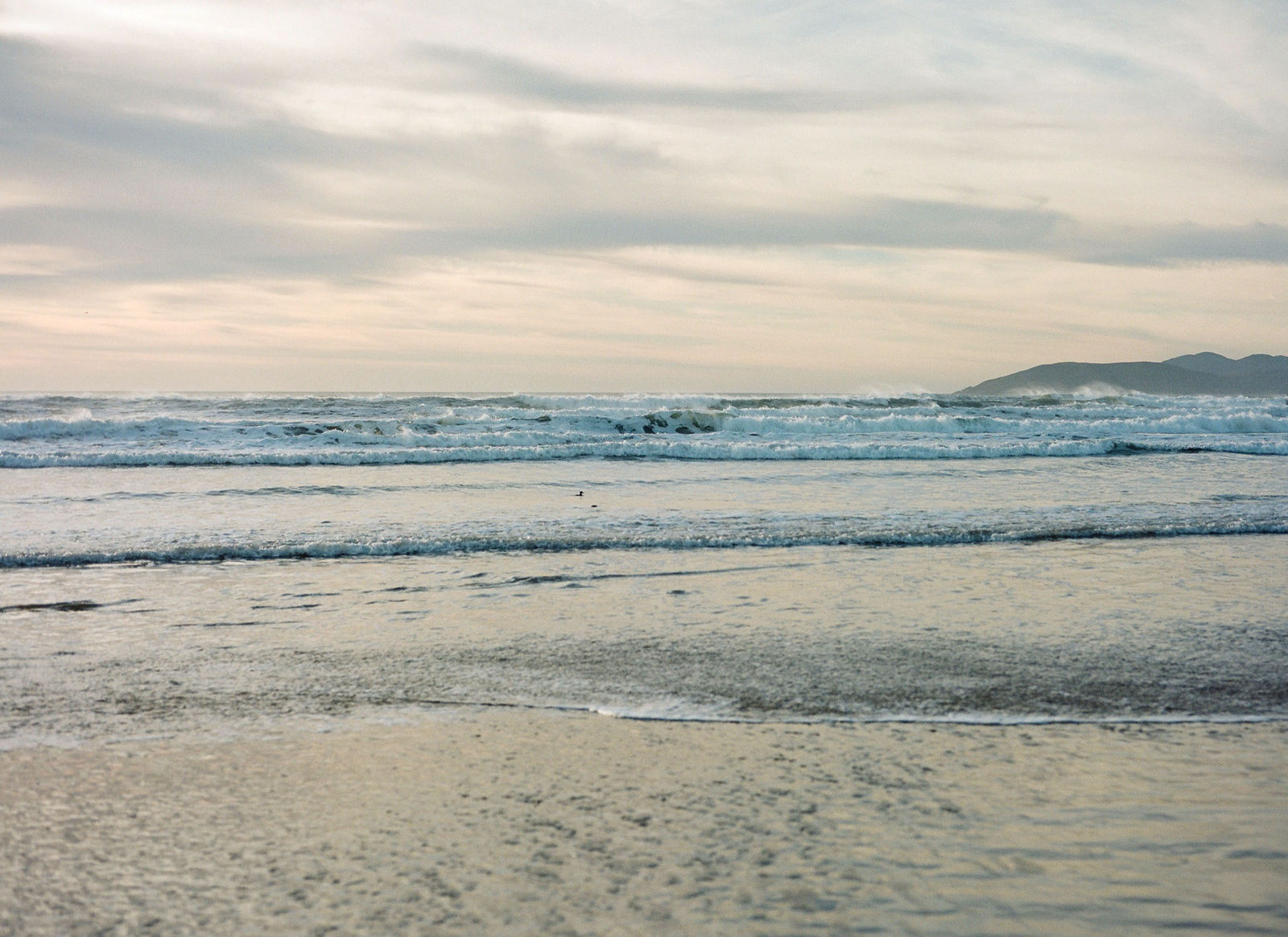 For anyone seeking help with an eating disorder, it can be difficult to know where to start. This guide is an introduction to the different types of treatment, as well as centers that help adults, adolescents, and children recover from disorders and establish healthy relationships with food.
Editor's note: While every facility incorporates its own treatment approach, there are five general levels of care:
Inpatient hospitalization: For patients who are experiencing medical complications from their eating disorder, inpatient hospitalization focuses on medical and psychiatric stabilization, intensive monitoring, and clinical weight restoration. This level of treatment is appropriate when an eating disorder is an immediate threat to a patient's life. It's meant to be short-term; when vitals are stabilized, patients may be transferred to another level of care.
Residential treatment: Suitable for patients with eating disorders who are medically stable but do not respond to outpatient treatment. These programs generally require around-the-clock supervision and may restrict physical activity, digital access, and time spent alone. An on-campus team of experts, including physicians, dietitians, psychiatrists, and psychotherapists, supports recovery and the patient's transition back to daily life.
Partial hospitalization (PHP) or day treatment: This level of care falls between residential treatment and outpatient treatment. Patients pursue intensive treatment at least five days a week while returning home each night.
Intensive outpatient program (IOP): Involves three hours of recovery programming multiple days per week, giving patients the flexibility to go to work or attend school if they are able.
Outpatient treatment: Less structured than other programs, this level typically incorporates individual appointments with therapists, psychiatrists, and dietitians as the patient returns to or continues with their daily life and routines. Patients may remain in this level of care long-term.
While there are many types of therapy that patients and practitioners have found effective in treating eating disorders, some of the most common methods are:
Cognitive behavioral therapy: CBT can help a person identify and regulate emotions, thoughts, and behaviors that may be at the root of an eating disorder.
Dialectical behavioral therapy: DBT is a version of CBT that integrates trigger identification, distress tolerance, emotional mindfulness and regulation, and interpersonal skills.
Family-based treatment: This is a newer method of treating eating disorders that involves loved ones in the recovery process. (For more on its efficacy and impact, see this Q&A with Dr. Gia Marson.) This technique may also involve identifying interpersonal stressors, adjusting communication styles, and understanding the family's media consumption and sensitivities.
Experiential therapies: These include a variety of participatory activities, including art, movement, drama, and animal-assisted therapy. These modalities aim to help patients identify and express their emotions in healthy ways, as well as build courage and confidence.
Eating Disorder Treatment Centers on the West Coast

In 2000, Dr. Anita Johnston, clinical director, cofounder, and owner of 'Ai Pono, wrote Eating in the Light of the Moon, a book about eating disorders and the surrounding cultural myths and folktales. In the past two decades, it's become widely recognized for its spiritual, storytelling approach to the struggles that often accompany eating disorders. And Johnston's residential women-only program in Hawaii encompasses spirituality into the recovery process. The staff encourages clients to spend time outdoors, take part in group activities that build connection, and engage the right side of the brain through imaginative workshops. The main center is in Maui with smaller sister locations throughout Hawaii. Each offers residential, intensive outpatient, and partial hospitalization programs and treats all eating disorders.

A small residential program for eating disorders, the Center for Discovery gives psychiatric, medical, and dietary support to adult women and treats only several clients at a time. Patients live at the center for the duration of the treatment, in a home in Fremont, California, about an hour outside of San Francisco. The approach here involves a customized treatment plan for each client, including specialized cognitive behavioral and dialectical therapies, empowerment workshops, and exposure-based programs that mimic real-life scenarios (i.e., menu planning, meal preparation, and clothes shopping). There are more than fifty additional Center for Discovery locations throughout California and the US, all of which vary in size, and some also treat adolescents, teens, and men.

UCSF offers both clinical inpatient and outpatient care for adolescents up to twenty-five years old suffering from anorexia, bulimia, and other eating disorders. The program incorporates medical, psychiatric, and nutritional services, as well as Eating Disorder-Intensive Family Treatment. ED-IFT was created with research from UC San Diego, and it gives family members tools to help their loved ones successfully navigate the program.

Pediatrician Dr. Julie O'Toole founded Kartini Clinic, an inpatient, outpatient, and day treatment center, twenty years ago. The family-centered clinic treats adolescents and young adults, ages six to eighteen, who are dealing with eating disorders ranging from anorexia and bulimia to food phobias. The team of pediatricians, therapists, and counselors focuses on helping people restore their optimal weight to ensure healthy development. The center provides housing for patients' families through the local Ronald McDonald House.

Dr. Elizabeth Esalen founded the Lotus Collaborative twenty years ago. Esalen believed the best place to find healing was in nature, specifically among the redwoods and along the California coast. The center offers partial hospitalization, intensive outpatient, and outpatient care (in tandem with a transitional living facility near its Santa Cruz location). The center isn't gender-specific and offers family and couples therapy in addition to individual therapy, nutrition counseling, psychiatric services, coping skills training, and talk groups. There is also a sister center in San Francisco.

Monte Nido is a residential treatment center located in a remote house in Malibu Canyon. The program includes a combination of psychotherapy, group therapy, nutrition education, and meal support to help clients understand their disorders, amend eating behaviors, and restore weight and to treat co-occurring mental health problems. Continuing support services help patients stay on track after discharge. There are other locations in California, Oregon, New York, Massachusetts, and Pennsylvania.

UCLA Resnick Neuropsychiatric Child and Adolescent Eating Disorders Program
Los Angeles, California

The Ronald Reagan UCLA Medical Center treats children and adolescents, focusing on weight restoration, eating behaviors, self-perception, psychosocial issues, and emotional well-being. The program is small—about seven to twelve patients at a time—and highly monitored. In addition to individual, group, and family therapy, patients attend group sessions on cognitive assertion, body image, and meditation.

Eating Disorder Treatment Centers on the East CoastEating Disorder Treatment Centers in the Midwest

A residential and outpatient program, Castlewood works with teens and adults sixteen and older (it occasionally accepts younger patients) who are struggling with all types of eating disorders. Clients generally stay for two to four months and partake in individualized weekly psychiatric and dietary support sessions. The Castlewood approach concentrates on the underlying causes or co-occurring issues, which can include addiction, social anxiety, depression, trauma, and other conditions. This center is thirty minutes outside St. Louis; Castlewood has other programs in California and Alabama.

McCallum Place is a partial hospitalization, intensive outpatient, residential, and transitional care facility. The center treats adolescents and adults of all ages who suffer from bulimia, anorexia, emotional eating, compulsive exercise, and other eating disorders and related psychiatric issues. Founded by Dr. Kimberli McCallum, a psychiatrist, the center also has a treatment course designed for athletes, called the Victory Program.

Timberline Knolls is a residential program for girls (and women) twelve and older. The staff works to treat the full spectrum of eating disorders, as well as depression and other mood disorders, trauma, and addiction. They take a holistic approach by supplementing clinical and medical care with creative activities, including art and dance. The campus is about an hour south of Chicago. Residents live in lodges (organized by age group) for the duration of their stay.

Eating Disorder Treatment Centers in the West

This national program offers residential, partial hospitalization, and outpatient level recovery services for adults, adolescents, and children struggling with binge eating, bulimia, anorexia, and other eating and mood disorders. The course of care is tailored to each person's needs and includes an autonomous step-down level to help people transition back into their daily lives after treatment. There are more than ten Eating Recovery Centers throughout the US.

The Eating Disorders Treatment Center works with men and women of all ages and includes individual and family psychotherapy, behavioral techniques, and experiential modalities into its practice. The clinic offers partial hospitalization and intensive outpatient programs to treat people with eating disorders of all types. The team specializes in co-occurring psychological disorders, including depression, anxiety, bipolar disorder, obsessive-compulsive disorder, dissociative identity disorder, and post-traumatic stress disorder.

The Meadows
Wickenburg, Arizona

The trauma and addiction specialists at the Meadows lead participants through Survivors Week, a workshop based on the book Facing Codependence, which is geared toward uncovering, understanding and releasing any childhood traumas that may be blocking a person from being their best self and living their best life. And while people from all walks of life touch down in Arizona to explore their past to heal their future, those in crisis can check in to the center for more serious support in conquering addictions (sexual, alcohol, drug, love, work, gambling), as well as treating issues including depression, eating disorders, and PTSD.

Eating Disorder Treatment Centers in Canada

Edgewood Health Network incorporates evidence-based cognitive behavioral and dialectal behavioral therapies into its approach to treat people suffering from eating disorders and addiction. A team of physicians, nutritionists, and psychiatrists works with each person to create an individualized plan that treats the whole self, supplementing a clinical approach with yoga and other mindfulness-based wellness treatments. There are three inpatient campuses—in Toronto, Montreal, and Nanaimo—and various outpatient clinics across Canada.

Licensed social worker Kyla Fox founded her outpatient center in 2012 after struggling with anorexia and exercise addiction. The program offers an autonomous experience, which means clients' recovery work is done mostly one-on-one with the center's doctors, therapists, and nutritionists rather than in group settings with other clients. The staff takes into consideration each person's life circumstances, responsibilities, and other life factors to design a custom plan that incorporates holistic healing (i.e., art therapy, yoga, acupuncture, Reiki) and clinical therapy. There is currently no waitlist for the center, and it treats children and adults. The center also offers a wellness program specifically for women, as well as individual, family, and couples therapy.

Eating Disorder Treatment Programs Online

Overeaters Anonymous (OA) is a peer-support network for people suffering from eating disorders and other food-related issues, including overeating as well as undereating and overexercising. The program is entirely autonomous: It does not weigh members or monitor their habits, nor does it impart any food plans. Much like Eating Disorders Anonymous, OA works off a twelve-step program and conducts meetings in-person, nationally and globally, and online.

A peer-support network, Eating Disorders Anonymous (EDA) follows a twelve-step program for eating disorder recovery. At meetings, people read from the EDA Big Book—which sets forth a structure for healing following the style and tradition of Alcoholics Anonymous—and focus on identifying and celebrating milestones. Because of the unique role of rule-setting and rigidity in eating disorder pathology, EDA focuses on balance rather than abstinence. The program holds in-person meetings across the US and in several other countries, and they are all free to attend. For those unable to go in person, there are daily online meetings.