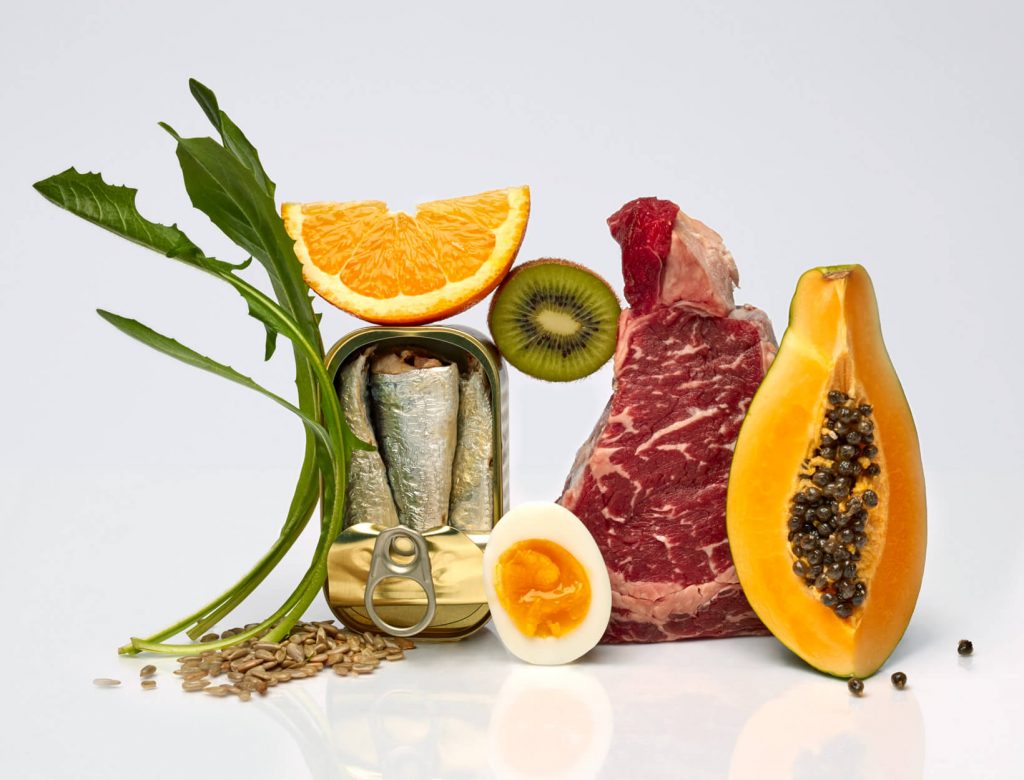 Foods to Boost Eye Health
In partnership with our friends at

For most of us, how well we see changes as we age—and not for the better. Shira Lenchewski, M.S., R.D., resident goop nutritionist, explains that certain nutrients have been shown to make a difference in eye health—most in foods we could all stand to eat more of in any case.
Lenchewski, an endlessly helpful source of food advice that's both science-backed and wholly based in reality, can tell you which ingredients are good to stock up on for supporting varied aspects of your health, and how to do so without making food prep your full-time job. Case in point: this Q&A on fermented foods for gut health, and The Working Girl Detox she developed in collaboration with our food editors as a 2018 kick-start to clean eating. Further case in point: Her new book—The Food Therapist: Break Bad Habits, Eat with Intention, and Indulge Without Worry—is a refreshingly practicable, and even fun, read for solving hang-ups around food. It's complete with a food plan, recipes, fascinating snapshots of food psychology research, and Lenchewski's trademark wit.
In our newest interview with Lenchewski, we asked her for diet ideas with an eye toward optimizing…eye health. While we had her on the line, we also tapped her for some timely food therapy—as paramount to our well-being as knowing what to eat.
Shira Lenchewski, M.S., R.D. on Eye-Forward Foods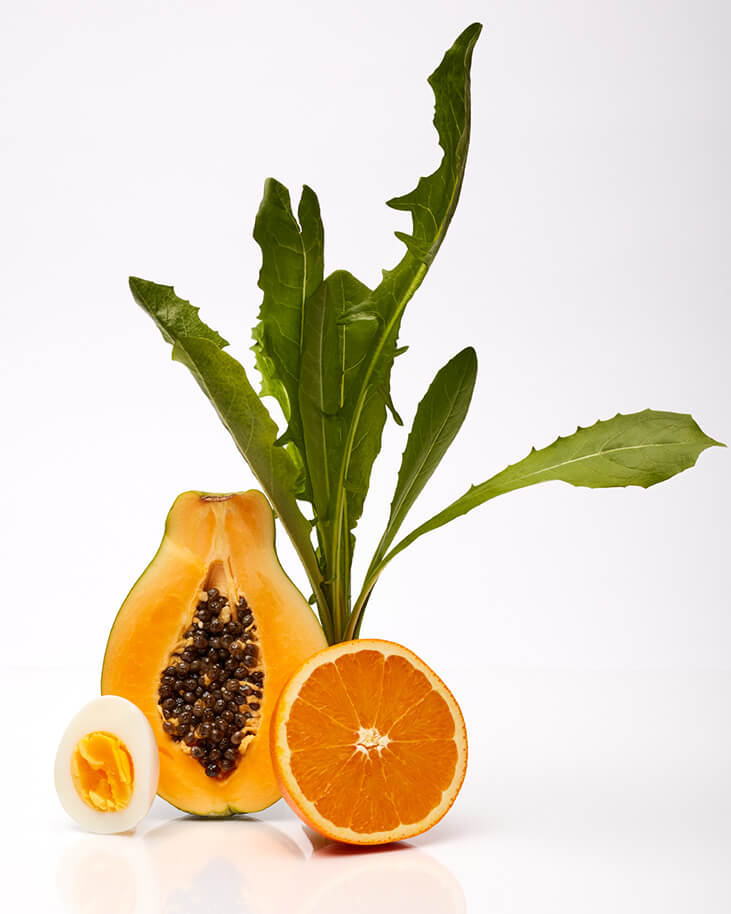 Lutein & Zeaxanthin
The Benefits
Lutein and zeaxanthin are naturally occurring carotenoids found in certain foods. Overall, they are great because they act as a natural anti-inflammatory agent in the body. But these antioxidants are best known for helping protect the eyes.
What to Eat
Sources rich in lutein and zeaxanthin include: egg yolks, leafy green vegetables, and orange fruits and veggies like squash, nectarines, oranges, and papaya.
Serving Tip
An easy (and delicious) way to get more of these nutrients could be a frittata with kale and cubed squash.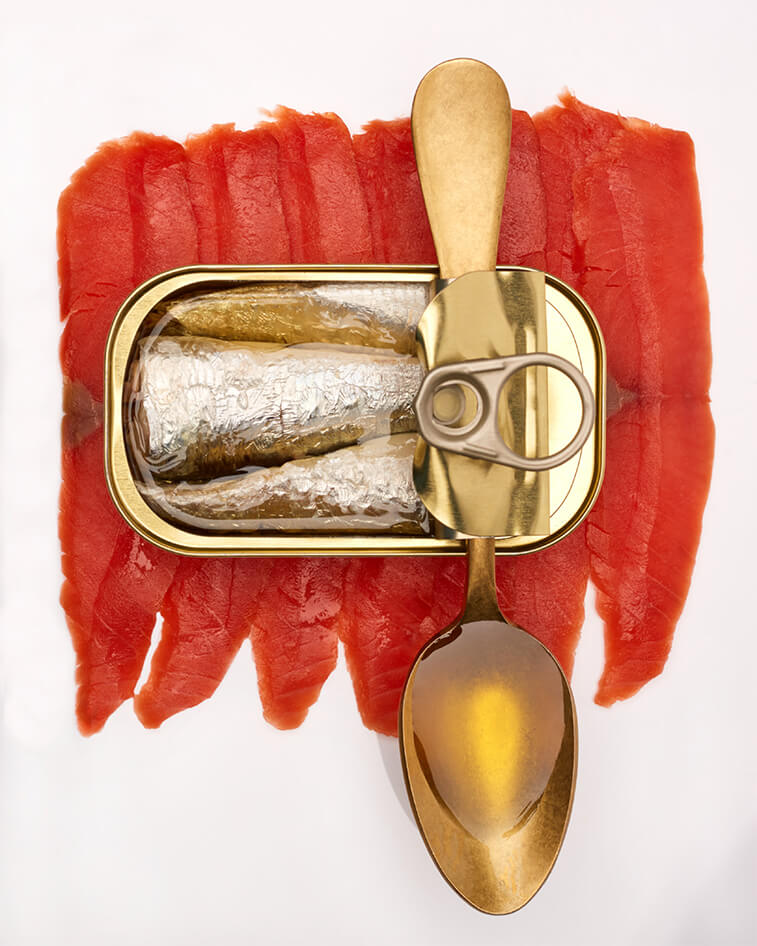 Vitamins A, E, C & Zinc
The Benefits
Omega-3's and DHA (docosahexaenoic acid) are fatty acids primarily found in oily fish and seafood. These fatty acids have been linked to healthy aging throughout the life cycle, beginning with fetal development in the womb. It's thought that they may play a role in helping to stave off neurodegenerative decline. DHA has also been found to have anti-inflammatory properties that support eye health.
What to Eat
Foods rich in omega-3's and DHA include: fatty, cold-water fish (i.e. salmon, mackerel, and sardines), walnuts, and flaxseed oil.
Serving Tip
My favorite way to incorporate these nutrients is via salmon salad (tuna-salad-style) with grain-free crackers, or stuffed in half a bell pepper.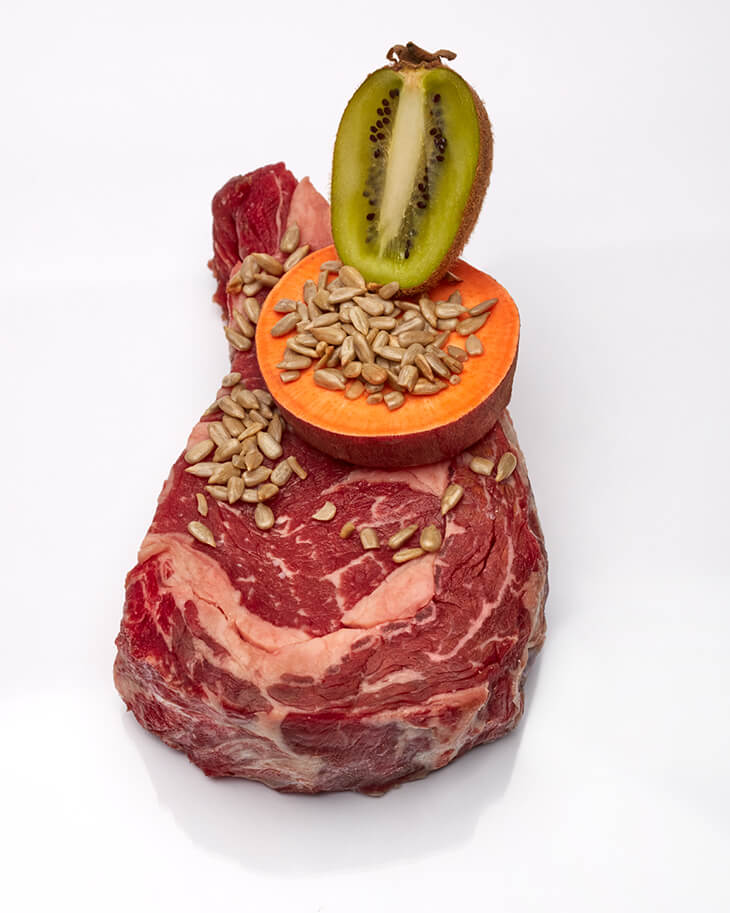 The Benefits
Vitamins A, E, and C and zinc are all heavy-hitting antioxidant vitamins and minerals, which protect our health by fighting free radicals in the environment. This is vitally important for overall health, and particularly skin health. Additionally, there is some evidence suggesting that these antioxidant vitamins and minerals may be involved in helping prevent the progression of macular degeneration by scavenging disease-promoting free radicals before they can do harm.
What to Eat
Foods rich in vitamin A include: orange pigmented fruits and veggies like apricots, carrots, mangos, and sweet potatoes.
Foods rich in vitamin C include: raw red bell peppers, kiwi, oranges, and broccoli.
Almonds, spinach, and sunflower seeds are great sources of vitamin E.
Grass-fed red meat, chickpeas, and oysters are major sources of dietary zinc.
Serving Tip
My dream meal full of these antioxidant vitamins and minerals might include a high quality grass-fed burger, a big green salad with bell peppers, and baked sweet potato wedges.
Bonus: A Little Food Therapy from Lenchewski
Really getting back on track after the holiday season (whether or not January included a burst of healthy eating or not), is mainly about managing expectations—and possibly the disappointment of not having eaten the way you'd hoped November through December. The best possible thing you can do in this case is to let yourself off the hook. The alternative—heading down a shame spiral—is one surefire way to feel terrible, and as a result, overeat in an effort to self-soothe. Letting yourself off the hook is not about a YOLO, "It's all ruined, I may as well throw in the towel," attitude—but about self-compassion.
My second biggest piece of advice: Be realistic about the goals you're committing to. It's common to vow to subsist on greens and protein alone and to exercise like maniacs, but this isn't sustainable. So it sets you up to not follow through on those promises, and then to be hard on yourself for that, too. Instead, aim to set meaningful but also attainable goals, and ante up from there.

Eyelove is all about taking care of your eyes.  Show your eyes some love at myeyelove.com
---
The views expressed in this article intend to highlight alternative studies and induce conversation. They are the views of the author and do not necessarily represent the views of goop or Shire, and are for informational purposes only, even if and to the extent that this article features the advice of physicians and medical practitioners. This article is not, nor is it intended to be, a substitute for professional medical advice, diagnosis, or treatment, and should never be relied upon for specific medical advice.
---

©2017 Shire US Inc., Lexington, MA 02421.1-800-828-2088. All rights reserved. SHIRE and the Shire Logo are trademarks or registered trademarks of Shire Pharmaceutical Holdings Ireland Limited or its affiliates. The EYELOVE logo and marks designated ® and ™ are owned by Shire or an affiliated company. S37438 02/18