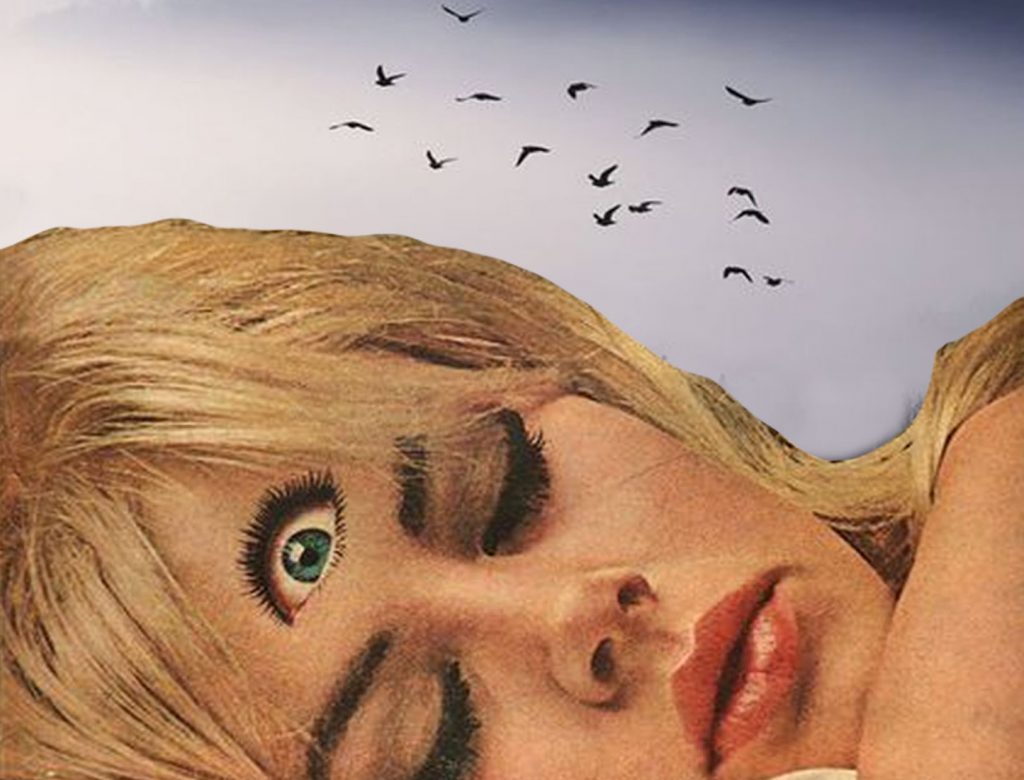 Collage courtesy of Savina Monet
How Your Dreams Can Make You More Creative
How Your Dreams Can
Make You More Creative
We think of dreams in terms of what they can tell us about our minds. But what if that's only part of their power? For Robert Bosnak, a Jungian psychoanalyst who has worked with clients on their dreams for more than forty years, the key to dreams—and their potential—has to do with going out of your mind and into your body.
"Dreams—and related work—can help you move out of your habitual perspective," says Bosnak. "That perspective shift can have a great capacity to reduce emotional pain. Feeling the movement out of your own perspective is a really important shift. That's what I try to help people with."
And, says Bosnak, your most helpful dream analyst might not be an analyst at all. It might be your best friend.
A Q&A with Robert Bosnak, PsyA
Q
What do our dreams mean?
A
I don't know what dreams mean; I don't know if they mean anything. I just know that when you start working on dreams, when you start returning to dreams in a way of flashback, then remarkable things begin to happen.
---
Q
What's the best way to record or remember your dreams?
A
I speak into my iPhone in the morning, and I have software that translates the audio into a transcript. It's the most effective way that I've found. It is always good to have a text because then you can go over several texts, and you can find things that are similar, and once you find some theme that comes back, then you can flash back into that moment.
The best way to work on dreams is by way of flashback. Because we cannot actually work on dreams, right? Dreams are gone; we can work on only the memories of dreams. As we work on the memory of a dream, the best memory to have is one where you can flash back into the dream and the environment establishes itself around you again and you begin to feel it from your perspective. If you're able to, then begin to feel it from another perspective, as well.
---
Q
Can people do this work on their own? What tools do they need?
A
You can get into two different things on your own. The first is you can start with a dream you've had—but that's not easy to work on by yourself. It's challenging because dreams are tangential and not straight. It's often hard to find the thread; it's better to do it with somebody helping you.
But another similar way to work on, say, your relationship is by way of what I call embodied imagination: It starts by going to a moment when the problem in your relationship was particularly salient, when you could particularly feel it. Go to that salient moment and feel it in your body. Get a sense of the environment, get a sense of where you are, then you begin to feel what it is like in your body. That already is very useful, because your body knows a lot of things that your mind is not aware of. Feel the tensions in your body.
Once you've done that and you've really felt it in your body, you begin to focus on the other person. In the memory, carefully observe the other, the way the other moves, the way the other sits, the way the other holds themselves. Try to then move out of your own perspective and begin to—while sitting down—enact the other person. This will trigger your mirror neurons and your vagus nerve, and you'll begin to get a sense of becoming like the other. And as you become like the other, then you can begin to experience what it is like for them at this moment. And then you can feel the whole relationship, because then you can feel what you're experiencing and more or less what they're experiencing.
If we can experience what the other person may be feeling and we can feel both states simultaneously, shifts begin to happen.
---
Q
What does that work look like in your practice?
A
Usually when people come into my practice, they come in and they pose a problem. Take as an example a woman I worked with in Japan who has a very difficult relationship with her husband. She has this ongoing experience where she comes into the apartment and he's reading. He just never stops reading, and he never looks at her. That daily experience is held in her body in a particular way that she feels rumbles in her belly. She wants to immediately run.
I help her to feel that first from her perspective, what she feels in her body, and it's mainly: I don't want to be here. She feels pulled back because they have children. We work it not just from her perspective but we help her imagine the place around her. Usually this means beginning to describe the rooms that they're in, and then I help them focus on a particular element in the room, like the table that is between them.
That's the wonderful thing about imagination and memory: You can shift perspective. You don't have to stay in only your own perspective. So we feel the sturdiness of the table, we feel the way that the table stands there in the room, and then we can work it from the perspective of the husband who sits there. She can do that by way of feeling into his body, beginning to sense the way he's sitting there.
We help her embody the character of the husband, and as she does that, she can feel how the husband is afraid of her, and she can begin to feel that fear, and as they then begin to work this out, she can feel in herself his fear of her wanting to run away. As she feels both of these elements in the relationship, the relationship begins to shift, and she finds that after she's worked with it for a while, he no longer immediately starts reading or starts watching his computer or doing something, but he begins to start to talk to her. Conversations begin to ensue. And it doesn't become a perfect relationship, but she no longer feels that she gets pain in her stomach when she comes in. She no longer feels that she has to leave, knowing that she can't leave because of the children, and she now has a viable way to be in that relationship.
---
Q
What do you do with a memory of a dream that you find disturbing?
A
Frequently, if you get into another perspective—not just the perspective that you're identified with—you can find a way in. It is usually the case that the nightmare or the horrible dream is from a particular perspective. For instance, you have a dream in which there is somebody attacking you, and there is a dog with you. If you get into the perspective of the dog who's your friend next to you, a helpful animal, the dream becomes much less disturbing. It becomes much more possible to work on it. Through this process of imitating other characters and feeling it from their perspective,
things change.
---
Q
What do we know about how dreams are generated? Where do they come from?
A
We have only perspectives. If you ask a scientist, they might say, "It's random movements of the brain stem that wake up the cortex, which starts to produce, together the limbic system, all kinds of senseless things that then the cortex is trying to make sense of." If you're a psychologist, you might say, "This is about your life and how you live your life, and these are all parts of you." If you are somebody from a traditional culture, you might say, "This is a connection with the spirits and a connection with the ancestors." I say it's a process of the creative imagination, but that is my belief.
Who knows if dreams are really about us. The only thing we know that holds universally true is that it is an event that happens in space, where everything presents itself as fully real and fully embodied, and where you are completely convinced that you are awake. And then you wake up. That's a dream.
Everything else beyond that, you get into the culture of the person whom you ask. So I am interested in the experience itself. The experience itself is universal; the interpretation of it is completely cultural-bound.
---
Q
What if you're someone who doesn't have very many dreams?
A
Well first you must ask yourself, do I want to remember my dreams? If you find that you do—if you find that dreams may have information that otherwise you wouldn't get to—then take any sliver that you remember and work from there. Even if it's a sliver of a memory of walking down the street.
Go back to that moment and feel how it is to walk down that street, feel what you can remember of the street. Feel in your body as you're walking down the street. As you begin to do that, then after a while, more dreams will come, because it appears as if dreams notice that you're interested. Or start talking with a friend about dreams—that's what I find easiest. Find a friend who's also interested in dreams and start telling each other your dreams.
Dreams are best worked in dyads, not by yourself. It's important that your friend is not trying to interpret anything but just asking you questions: "What did that look like? How did that feel? Can you say something about that?" Those very simple questions get you deeper into the dream, and then insights will start to emerge.
If you have a good enough friend who is willing, you can get really far. It doesn't have to be a therapist; it just has to be a person who promises you that they will not interpret your dream. Because interpreting a dream is taking power over that dream.
---
Q
How do you work on dreams with someone without interpreting them?
A
Ask questions without interpretation. For instance: "How fast are you walking? What else is going on in the street? What are you feeling right now? What is happening in your body? What is your posture like? Can you say what's happening around you and how that makes you feel? Can you now look at the dog over there and how is the dog moving? Can you begin to sense the presence of the dog?"
Those things are just sensate questions, and these sensate questions then start to trigger emotions and start to trigger insights. And then all the power is with the dreamer. That's my work entirely, to help all the power be with the dreamer. Because if I interpret it, I take power over the dreamer.
---
Q
What if you want to know, say, why a specific person appeared in a dream?
A
Well again, the questions you ask are "What is your reaction? Where's it happening? Where do you meet that person?"
Because in the dream, frequently you're not surprised. Feel your reaction in the dream and what you feel about that person and who is this person to you. Then, if you can, get into the perspective of that person. How is that person moving? What is the tone of voice of that person? How is the voice of that person? The problem that usually people ask generic questions, and in dreams, there is nothing generic.
Therefore, you cannot say, "What does it mean that your friend is coming in?" You have to find out who that friend is to you now and how the friend is feeling. Once you can embody that and become embodied by that, you will get a whole lot of information. Especially if it comes entirely unexpectedly, because it means there's new information coming in.
---
Q
What do you suggest someone does with that new information?
A
The body brings in new information frequently through alien characters in dreams; the most alien character is frequently the newest information. When you start to work on that with a friend, then you will be in your body differently.
It can always be a tool for creativity. Say you're a creative writer, then when you start writing again, you will write differently, because there's now new information that has come into your body. If you're a painter, you will paint differently. If you're an actor, you will act differently. We did these techniques with the Royal Shakespeare Company in Stratford—it will change you as an artist. Tons of things begin to shift.
There are people in business who find when they feel through this information, they come to a different attitude to their boss or a different attitude to decision-making. I've worked with scientists who look through the microscope differently. It's simply new information that, once you work it into your body, can shift your perspective.
---
Jungian psychoanalyst Robert Bosnak graduated from the C. G. Jung Institute in Zurich in 1977. A past president of the International Association for the Study of Dreams, he founded the Santa Barbara Healing Sanctuary and is the author of a variety of books on dreaming and imagination translated into over a dozen languages. He pioneered the creativity-based embodied imagination method practiced and taught worldwide for therapy, medicine, and art. He is on the faculty of the Upstate Medical University of the State University of NY (SUNY) in Syracuse, NY.
---
This article is for informational purposes only, even if and to the extent that it features the advice of physicians and medical practitioners. This article is not, nor is it intended to be, a substitute for professional medical advice, diagnosis, or treatment and should never be relied upon for specific medical advice. The views expressed in this article are the views of the expert and do not necessarily represent the views of goop.