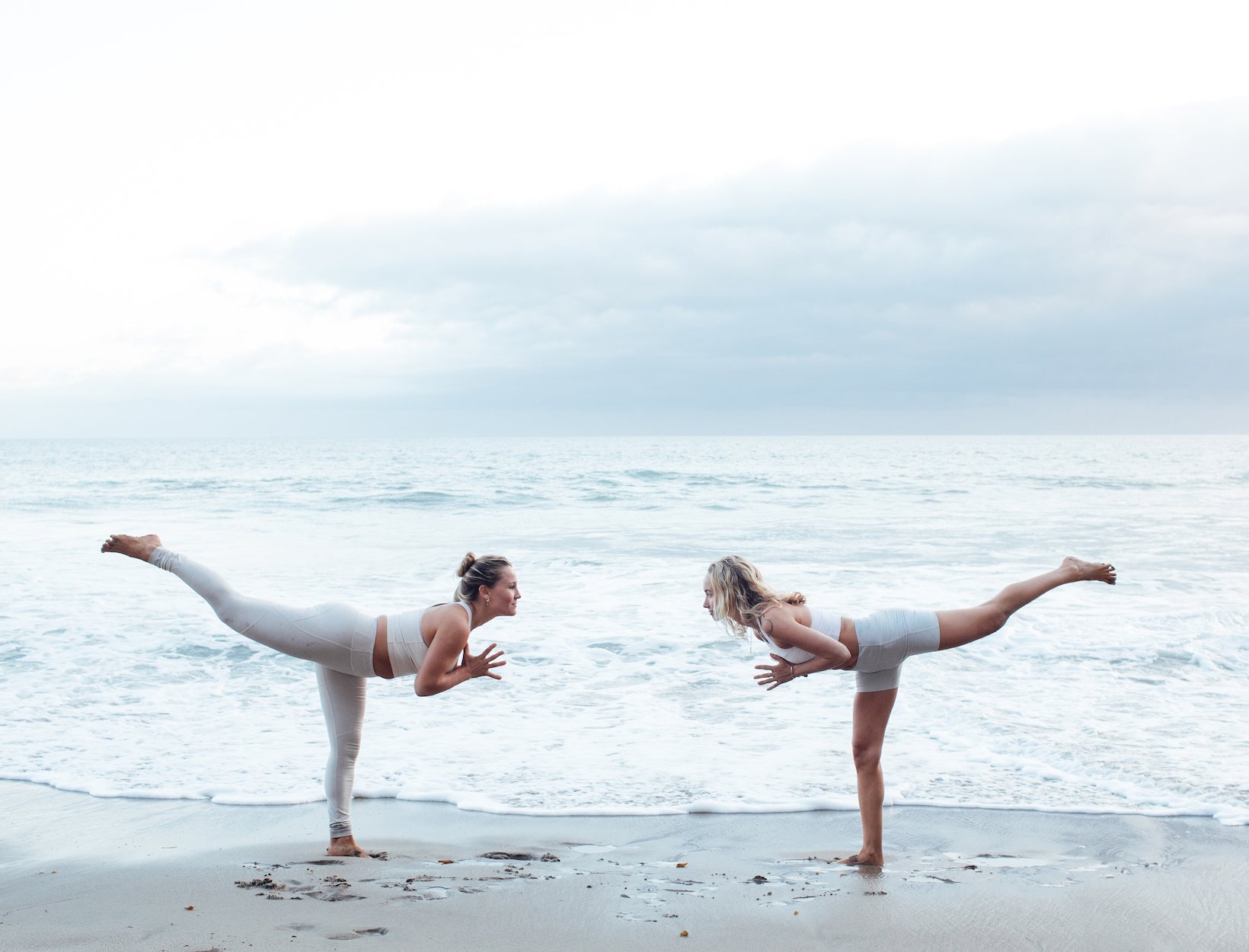 Who We're Following for Wisdom, Workouts, and COVID-19 Information
Part of managing anxiety during the coronavirus pandemic is paying mindful attention to who you're turning to for updates, advice, and a little distraction. And since we're all on social media in this period of social distancing and self-isolating, we've been curating our feeds toward those who make us feel seen, comforted, and informed (not necessarily all at the same time). Here's whose feeds we're watching.
Scientists, Doctors, and Public Health Experts
To make sure our feeds are full of factual and nonsensational updates, we're turning to the people who know health best: doctors, professors, epidemiologists, virologists, and public health experts. Each of the professionals below is someone we trust.
News Outlets and Journalists
These are some of the journalists we're turning to for accurate and up-to-date information on the coronavirus—plus diverse perspectives, thoughtful commentary, and a good dose of humor, too. Also of note: The New York Times has lifted its paywall for all articles covering the coronavirus, expanding access to information for everybody. To access the coverage, you just need to create an account—no subscription is necessary.
Matt Pearce is a reporter and former national correspondent for the Los Angeles Times. Right now, he is covering how the coronavirus affects national politics and elections.

Robinson Meyer is a staff writer for The Atlantic, covering science, the environment, and energy, as well as a visiting fellow at the Energy Policy Institute at the University of Chicago. During the COVID-19 crisis, Meyer is reporting on how policy is affecting those seeking testing and treatment for the virus.

Mike Baker is a correspondent for The New York Times, currently reporting on the coronavirus, including breaking news on the crisis.

Yamiche Alcindor

Yamiche Alcindor is a White House correspondent for PBS NewsHour and a contributor to NBC News and MSNBC. She is currently writing about the federal government's response to the coronavirus in addition to continuing her coverage of the US elections.
Wellness Practitioners, Writers, and Mental Health Support
If you find yourself in need of a breathwork class, a sound bath, or just a few kind words, here are some of the people we're tuning in to. That said, if you or someone you care about is in crisis, consider reaching out to a mental health hotline. If you're in the US, you can call the CDC's Disaster Distress Helpline at 800.985.5990 or text "TalkWithUs" to 66746.
Ways to Get Moving
With gyms and workout studios shut down, we've been looking for ways to get moving at home. We're loving the breath of fresh air that comes with a socially distanced walk, run, or hike, but with the classes below, we're discovering how easy (and fun) it is to stick with our regular routines from home—and maybe discover some new ones, too.
We hope you enjoy the products recommended here. Our goal is to suggest only things we love and think you might, as well. We also like transparency, so, full disclosure: We may collect a share of sales or other compensation if you purchase through the external links on this page.