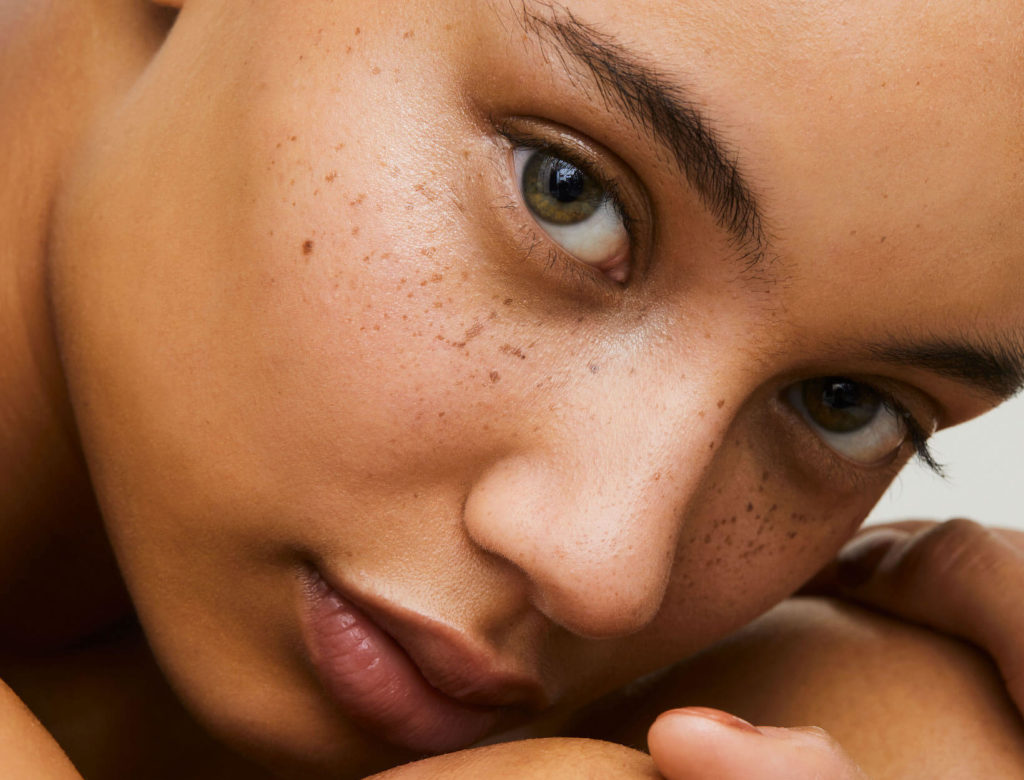 What to Know about Contact Lenses and Eye Exams
What to Know about Contact Lenses
and Eye Exams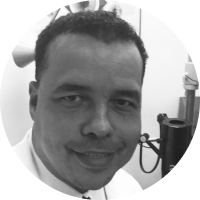 If you haven't been to the eye doctor in a while, ophthalmologist Daniel Laroche, MD, is here to encourage you to schedule your next appointment. Here, he answers some of our basic (but important) questions about exams, aging, contact lenses, and what our eyes can tell us about our health.
A Q&A with Daniel Laroche, MD
Q
Why are regular eye exams important, especially as we age?
A
People who wear eyeglasses or contact lenses or have an eye condition that needs regular monitoring are likely scheduling routine eye exams already. But if you've never had any difficulty with your vision, around age forty is when the lens of the eye typically begins to lose its ability to focus well. So I strongly recommend people begin regular eye exams around this time, if they have not already, because they may be experiencing vision impairment that they're not aware of.
The most common vision impairment around age forty is presbyopia—the gradual loss of your eyes' ability to focus on nearby objects—so people tend to need reading glasses. A common sign of this is when they start to move objects farther away from their eyes to allow the eye to focus so they can see. More-serious eye conditions that start to show up between forty and seventy years old are glaucoma, cataracts, macular degeneration, and retinopathy. Over time, these diseases can lead to blindness, so it's best to address them as soon as possible—we have new treatments with earlier surgical options that can help preserve (or restore) their vision with faster recovery times.
---
Q
What's the difference between an eye exam from an ophthalmologist and one from an optometrist?
A
Typically, an optometrist, a primary health care provider, performs routine eye care exams that focus on your vision or how well you see and determines what glasses will be best for you. An ophthalmologist is a medical doctor who's able to perform comprehensive medical eye examinations and surgical procedures to correct diseases of the eye. They can diagnose and treat the diseases, if needed. For example, an ophthalmologist will check for eye pressure to see if there are signs of glaucoma. We also examine your lens, retina, optic nerve, and blood vessels to ensure that they are in good health and that there are no signs of eye diseases. The difference between an optometrist's and an ophthalmologist's exam is important, particularly if you're over the age of forty when we see many eye conditions begin to manifest. The earlier these conditions are identified, the quicker they can be treated.
---
Q
Do contact lenses impact eye health?
A
Glasses are the safest for eye health. Contact lenses are foreign objects to the body. They are a physical barrier over the eye, so they decrease the amount of oxygen that reaches the cornea (the clear front part of the eye that covers the iris and pupil). Overwearing contact lenses can damage the cells and blood vessels of the cornea, which can weaken its structure and lead to irritation, infections, dry eyes, inflammation, scarring, abnormal growth of blood vessels, and other damage that can contribute to vision loss over time.
If you wear contact lenses, I highly recommend giving your eyes a break from them occasionally—at least one day a week. Never wear contact lenses to bed and keep a pair of eyeglasses for the times you're not wearing your eye contacts.
When wearing glasses, it's very important to get the right fit—people's faces and noses are different in size and shape. You want to get a frame that's very comfortable for your face and stays in position. If your eyeglasses are too tight, it can cause scarring on the skin by your ears. If the nose pads are too tight on your nose, it can cause disfiguration of your face.
Depending on your age, LASIK (laser-assisted in situ keratomileusis) or PRK (photorefractive keratectomy) are other options for vision correction. Having a thorough discussion with your ophthalmologist can help determine if either is best for you.
---
Q
Does having good eye health affect our overall health?
A
The eye is connected to the entire body. Nearly every disease has some ocular manifestation—from common treatable conditions, like hypertension, to more severe conditions, like a brain tumor. We can see how hypertension and diabetic retinopathy damage blood vessels in the eye. If you have a tumor in your brain, we can see swelling of the optic nerve. And when I examine the eye, I can see indications of systemic diseases that patients are unaware of. Addressing the systemic condition can address eye health.
For example, retinopathy is often seen in patients with type 2 diabetes, which is commonly associated with obesity—excess weight affects your ability to metabolize sugar. I've seen impactful results when patients with type 2 diabetes balance their diet and increase their physical activity: They reduce their excess weight, eliminate their diabetes, and heal their retinopathy. So for some people, a thorough eye exam with an ophthalmologist can help with both eye health and overall health and early intervention.
This is why it's important for everyone to have access to good eye care, which is a major part of their health and well-being. But there's a shortage of ophthalmologists who practice in some communities. For example, Black people have 30 percent less access to cataract surgery, higher rates of glaucoma, and higher rates of blindness from diabetic retinopathy. So right now, I'm focused on creating greater diversity in the workforce and increasing medical centers in Black communities across the country to help increase access to care and reduce the disparities in blindness caused by cataracts, glaucoma, and diabetic retinopathy.
---
---
This article is for informational purposes only. It is not, nor is it intended to be, a substitute for professional medical advice, diagnosis, or treatment and should never be relied upon for specific medical advice. To the extent that this article features the advice of physicians or medical practitioners, the views expressed are the views of the cited expert and do not necessarily represent the views of goop.