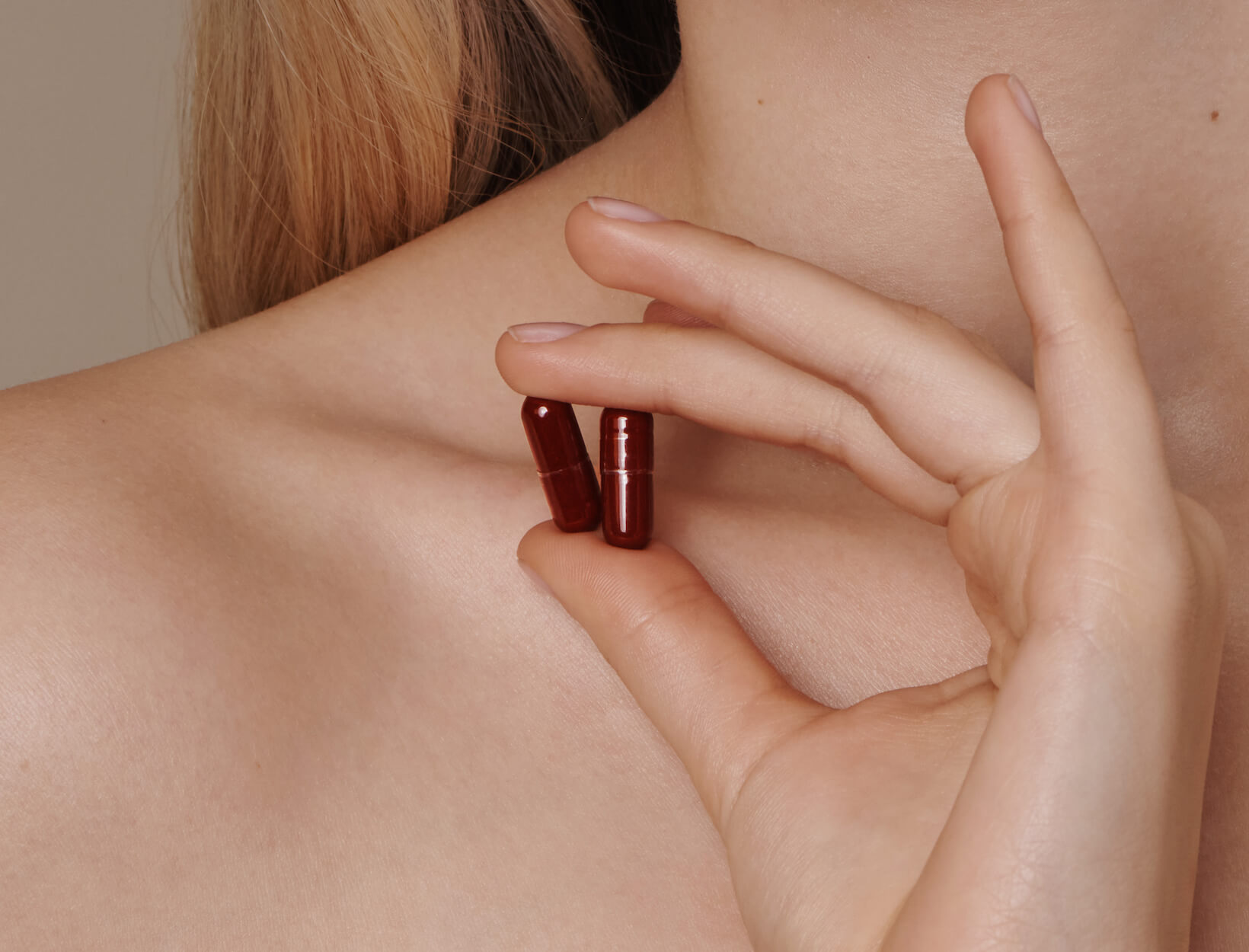 What to Look for in a Multivitamin
By Denise John, PhD
Whether you're looking to add a multivitamin to your regimen or want to swap out your existing one, it can be overwhelming to try to find the formula that is right for you—there's a lot of variability out there.
One major reason for that variability is that there's not a consensus on what a multivitamin should consist of: The FDA, which regulates the dietary supplement industry, has not yet defined it. The CDC describes a multivitamin as "a product that has three or more vitamins and at least one mineral." This description leaves a lot of room for interpretation.
All things considered, when choosing a multi, it's important to know what to look for.
Vitamin and Mineral Checklist
Multivitamins, taken consistently, can help fill nutritional gaps so our bodies get the nutrients they need to function at their best. Multis contribute to increased intakes of nutrients and decreased inadequacies. And they may help women meet their daily recommended intake during different life stages.
According to a recent Dietary Guidelines for Americans, underconsumed nutrients in the US include vitamins A, C, D, and E; calcium; magnesium; potassium; and choline. The most underconsumed is vitamin D—over 90 percent of the US population does not consume enough vitamin D.
Getting enough vitamin D is difficult for a few reasons: lack of foods containing the vitamin, limited or reduced sun exposure (sun exposure is the best way to get potent doses of vitamin D), and skin tone (darker skin tones absorb more of the UV radiation that would be used for vitamin D synthesis).
Women of childbearing age are also at risk for inadequate intakes of iron, zinc, and copper. And according to the most recent Dietary Guidelines for Americans, vegans and vegetarians are particularly at risk of iron deficiency.
Other nutrients that are especially important to get enough of are B vitamins—thiamin, riboflavin, niacin, vitamin B6, folate, vitamin B12, pantothenic acid, and biotin. Acting as coenzymes, they play key roles in cellular and physiological functions throughout the entire body. And because they are important in producing energy, inadequate amounts of B vitamins can affect metabolic functions and lead to tiredness and fatigue.
When determining your nutritional needs, along with consulting your doctor, consider your unique diet, lifestyle, and health. Your exact needs will vary depending on all these things. But even so, we all have a major nutritional commonality: We need nutrients every day for our bodies to function optimally.
Our science and research team formulated goop's first multivitamin to cover our daily nutritional bases and support glowing skin and healthy hair from the inside out. The extensive formula has 17 essential vitamins, minerals, and nutrients to support healthy skin, hair, and nails and healthy energy metabolism, as well as immune function, nervous system and cognitive health, thyroid health, bone health, and healthy red blood cell formation.* We also added lycopene, an antioxidant-rich extract that contains a synergistic blend of nutrients derived from tomatoes; it's stood the test of clinical research for its ability to promote skin's health, appearance, and natural resilience to free radicals from ordinary sun exposure.**
And for those concerned about how stress shows up on their skin, we rounded it all out with a concentrated extract of ashwagandha root, a botanical traditionally used to support a healthy stress response.*
Safety and Efficacy Requirements
The guidelines for current good manufacturing practices (CGMP) are set forth by the FDA to support the safety and quality of dietary supplements. Even so, there's still lots of room for improvement, which is ultimately up to the brand.
At goop, we take responsibility to enhance the safety and quality of our supplements—we have a scientific regulatory portal for vetting the ingestible products we sell. The scientists on our wellness team start by ensuring that we follow the FDA's CGMP, which means extensive testing is carried out to verify the identity of the active ingredients (to ensure that the right ingredients and the right amounts are present), the absence of harmful microbes, and the absence of heavy metals—lead, mercury, cadmium, and arsenic.
We also thoroughly validate the source and quality of our ingredients and screen for additional factors beyond what's required. The claims on our products are meticulously substantiated by scientific research. And we are thoughtful about how we source each vitamin, mineral, and ingredient. For example, my colleague Gerda Endemann, PhD, wrote about why our formulators used a gentle form of iron called ferrous bisglycinate chelate (Ferrochel®) in the Everyday Glow Multivitamin: This form is much less likely to cause gastrointestinal discomfort than the ferrous fumarate and ferrous sulfate commonly found in supplements, as has been demonstrated in multiple clinical trials. Ferrous bisglycinate chelate is also absorbed more completely than other forms of iron.*
Your Daily Habits
With any supplement, consistency is key; the ingredients work best over time.
Taking a multivitamin so large that it's difficult to swallow—or one that you dread taking because of its pungent odor—can get in the way of consistency. That's why our team of scientists conducted extensive research to create a multi that covers your nutritional bases and comes in a capsule that's easy to swallow, with a serving size of only two capsules per day and minimal odor. Because the best multi for you is the one that meets your needs, that's high quality, and that you'll take regularly, of course.
This article is for informational purposes only, even if and regardless of whether it features the advice of physicians and medical practitioners. This article is not, nor is it intended to be, a substitute for professional medical advice, diagnosis, or treatment and should never be relied upon for specific medical advice. The views expressed in this article are the views of the expert and do not necessarily represent the views of goop.
*These statements have not been evaluated by the Food and Drug Administration. These products are not intended to diagnose, treat, cure, or prevent any disease.
**Not intended to replace sunscreen. Always use a sunscreen while spending time outdoors.
Ferrochel® is a registered trademark of Balchem Corporation or its subsidiaries.