Tips and Advice for Recovering from Breast Surgery
Written by: the Editors of goop
|
Published on: October 31, 2021
|
Updated on: November 14, 2022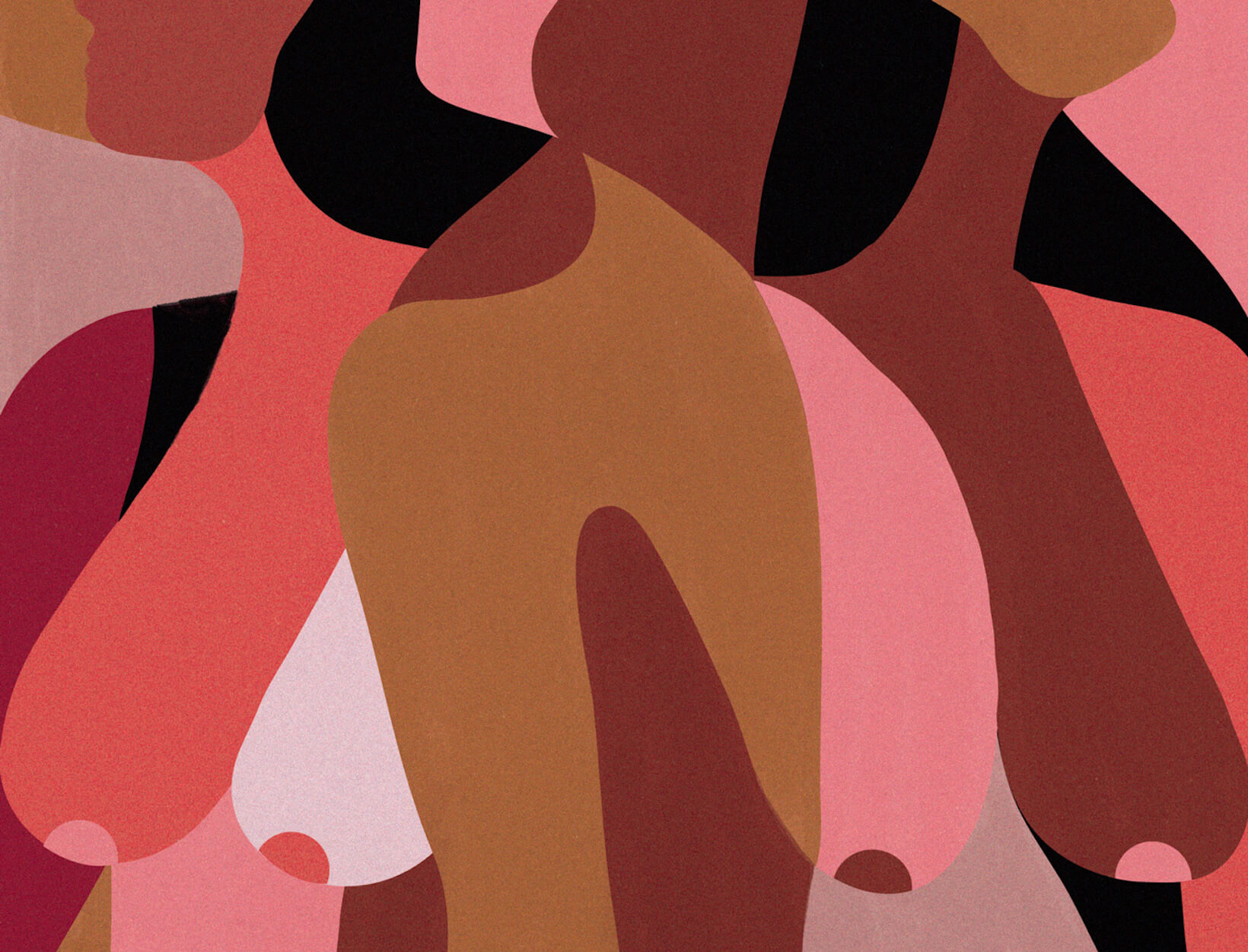 Illustration courtesy of Quentin Monge
You've been diagnosed. You are going to have breast surgery. Saying that this is a stressful time is an epic understatement. To help you prepare, we asked a few friends who gained some hard-earned wisdom after going through their own breast surgeries—including mastectomy and reconstructive procedures—to share practitioners, products, and practices for planning and recovery. As always, consult your doctor about any treatment decisions.
PRESURGERY
Four Things to Keep in Mind
Ask questions, because making decisions isn't simple. "To help with your decisions, avail yourself of any resources and talk to health care practitioners, friends, and family," said one friend. "The different parts of the treatments are very specialized. Talk to the specialists about what the other specialists are saying and predicting. I picked up things along the way from oncologists, a mammography tech, and a radiologist. A social worker helped sort out my concerns at the eleventh hour: Should I or shouldn't I have a bilateral mastectomy with reconstruction?"

Breast surgery may result in the nerves to the nipples being cut and loss of sensation and stimulation when the nipples are touched. One woman said, "My surgeon said that she'd be cutting nerves and that I'd lose sensation, but I regained some sensation in my nipples." Ask the surgeons about possible outcomes.

We were told, "You'll have options for reconstruction. It can get complicated. Be sure the size you choose is what you want, not what your partner wants."

Get help with stress and anxiety around decision-making and surgery. "I found a guided meditation that helped with anxiety before surgery so that I could go into surgery calmer," said someone who went through surgery years ago. Many medical centers provide online instruction or recorded guided meditations.
Practitioners
While this is not comprehensive, it is a list of a few select practitioners our friends have worked successfully with.
POSTSURGERY
What to Expect with Healing
It may take time—even a year or two—to get used to implants. Each person's experience is unique, so don't make assumptions about what the adequate recovery time should be.

"My advice is based on mastectomy plus reconstruction with expanders," explained one friend. "Mentally prepare yourself and your life: kids, commitments, etc. It took around nine months to a year to be somewhat normal because of the mastectomy, then expansion, second surgery, and the final healing and strengthening. Others bounced back more quickly, but better to plan for longer and heal faster!"

For some people, one of the most difficult parts of recovering from a surgery is asking for help. Try to remember that if a friend were asking you for help, you'd want the chance to support them.
Getting Dressed Postsurgery
After breast surgery, you'll want loose, comfortable clothes that you can step into or fasten in front. You won't be able to raise your arms above your head, so no pullovers.

You'll need something to hold the pouches that collect drainage from the surgical site. Some found it helpful to have special clothing or equipment to hold the drainage pouches. Others were fine with loose clothing and the drainage pouch solutions provided by their nursing team. "Because of the drains, I wore loose, comfortable, sleeveless tops for a few weeks, nothing special," said one woman.

"The Amoena camisoles for double mastectomies have places for you to put the drains. I ended up wearing them every day for two to three weeks. You'll step into them for the first four to six weeks," said a friend. An alternative to a special camisole, the Marsupial Pouch on a soft belt was mentioned as a comfortable way to collect drainage fluid.
Because of swelling and sensitivity after surgery, you'll want a soft bra with a wide underband, full coverage, and no wire.
Ask your surgeon whether you'll need a special bra after surgery and whether they will supply one. After reconstructive surgery, one friend advised: "The good bras come later. For now, you need support to get the girls to settle and be where they're supposed to be." She liked the Genie bra. We found this organic-cotton front-closure bra from the Comfort Store. AnaOno makes a front-closure option in dusty-rose modal, a soft fabric derived from beech trees with a low environmental impact.
For Postsurgery Comfort and Sleep
If you have pets, keep them away from your body. If you have young kids, talk to them about how they'll need to be gentle with you.
Pain medications (including oxycodone, hydrocodone, fentanyl, tramadol, codeine, and morphine) are frequently constipating. There is a term for it: opioid-induced constipation. Consult your care team about diet and constipation ahead of time so you'll be prepared. (Some people find dried prunes to be helpful.) If constipation is severe, ask about a cleansing enema, which can soften hardened stool in the lower colon. An enema is distinct from colonic irrigation, which is more invasive and does not have proven benefits.

For help sleeping, we were told, "A body pillow is a key purchase for side sleepers who need to be on their backs. I could not have made it through without it." We found this Wholebody Pillow from Essentia made with an organic-cotton cover and filled with a mixture of shredded latex foam and memory foam. The pillow is made in Essentia's GOLS- and GOTS-certified factory.

A few friends swore by another option: a set of wedge pillows. "I slept on a wedge pillow for about a month. It was a lifesaver," said one.

"I found it difficult to get in and out of bed and to reach to my nightstand for a few weeks, so I got a TV table that I kept next to my bed with my water bottle, headphones for listening to music to relax, and TV remote," said one woman. If you happen to be looking for a new series, of course we recommend Sex, Love & goop. And for reading ideas, head to goop Book Club.
Nutritional Support
A unique question comes up in the case of breast cancer. Is it necessary to avoid plant foods that contain weak estrogen-related compounds? That is a question for your doctor. You'll find some information about the research related to soy foods in this goop column.
Some of the nutrients that are particularly important for tissue healing are protein, vitamins A and C, zinc, and copper, and the requirements may be several times greater than normal.
The Post-Acute Recovery Period
"Once you are over the acute postsurgery period for both mastectomy and final implant surgery, a physical therapist is critical to getting full range of motion and helping with all the abnormal physical feelings," said one friend. "Hands-on work from a professional will help you feel back in your body sooner." Amy Shapses, a physical therapist certified in mechanical diagnosis and therapy, came highly recommended, as did Allison Oswald, a doctor of physical therapy and board-certified women's health clinical specialist.

Certified lymphedema therapist Lisa Levitt Gainsley offers online courses in lymphatic massage as well as virtual therapy sessions. You can read about the benefits of lymphatic massage and get a few tips on how to give one in our interview with Gainsley.
Self-massage is particularly recommended for scars, as frequently as possible, using oils or creams.