A Guide to the Best Vitamins and Supplements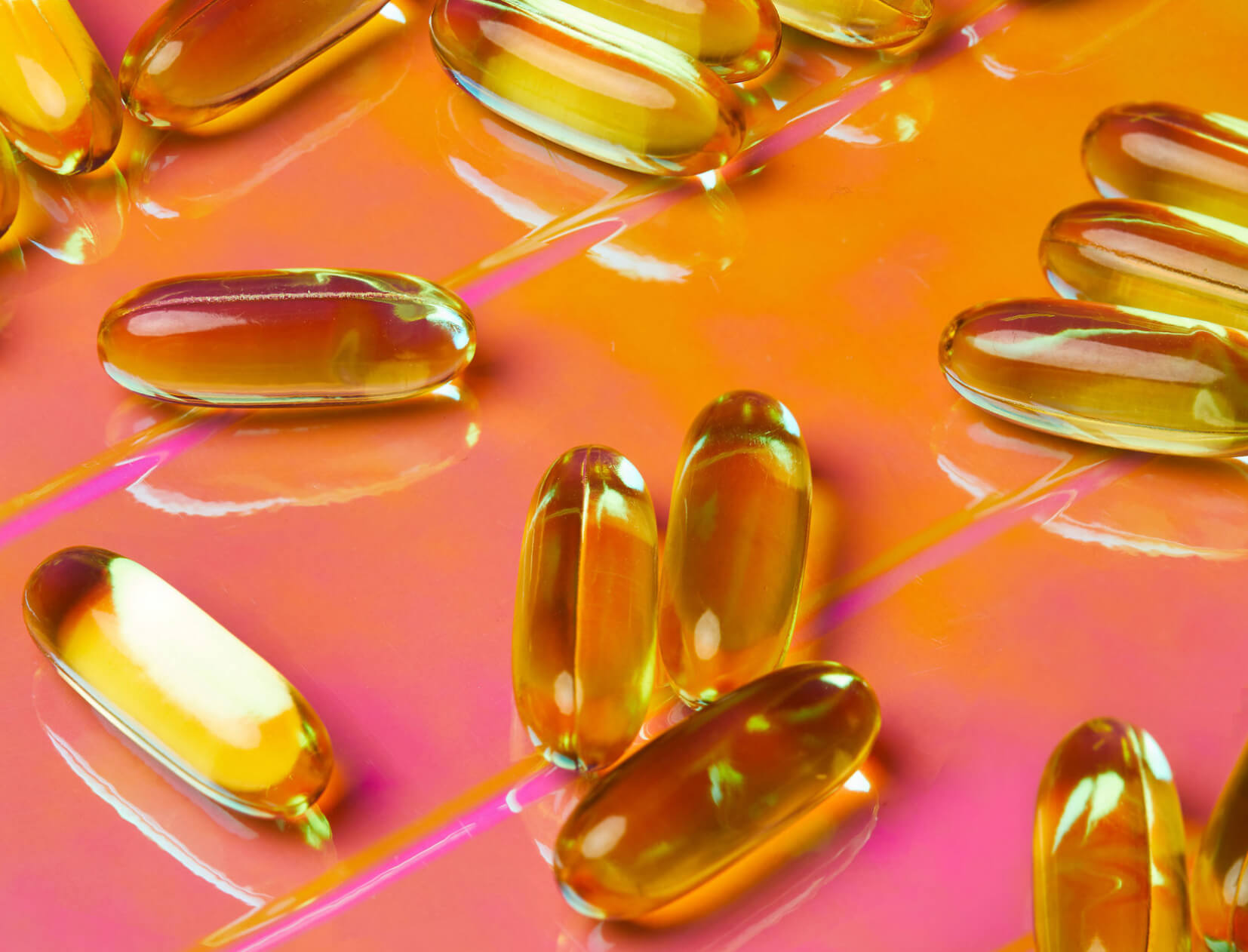 Photo courtesy of Alistair Matthews/The Licensing Project
Whether you're just starting a routine or looking to add nutritional support to your current regimen, navigating the vitamin and supplement aisle alone can be overwhelming.
That's why we have a scientific and regulatory portal for vetting the ingestible products we sell at goop: The scientists on our wellness team make sure that claims on goop-branded and third-party supplements we sell are substantiated by scientific research or, in some cases, by ancient medical traditions. We request extensive documentation sets from the brands we partner with, including product testing like heavy metal testing. And we ensure that all goop vitamin protocols are produced in CGMP-certified facilities, which means extensive testing is carried out to verify the presence of active ingredients and the absence of heavy metals and harmful microbes.
We also want to help you find the supplements that will work best for your needs and daily routines. To cover all your bases, we've outlined the best vitamins and supplements here—from gut-immune support to energy and metabolism boosters.
Supplements for the Gut
A healthy gut is a gateway to a healthy immune system and overall health. And the key to gut health is a balanced microbiome. Supplementing with probiotics, prebiotics, and digestive enzymes can help you get there.
THE SUPERPOWDER
Gut Microbiome Superpowder is designed to support gut health, reduce occasional bloating, and promote healthy bowel function. It contains Lactobacillus plantarum 299v (LP299V®)—a clinically studied probiotic strain—prebiotics, and digestive enzymes (proteases, lipase, amylase, and cellulase) to help support the digestion and absorption of nutrients from food. And it's stable at room temperature: no refrigeration needed here. Mix the unflavored, unsweetened powder into a smoothie or any cool drink of your choice.*
THE PROBIOTIC
If you'd prefer your gut support in a capsule, Seed's Daily Synbiotic delivers support for digestive, dermatological, and cardiovascular health with twenty-four strains of probiotics and a prebiotic outer capsule. (There's no need to refrigerate these, either.) Take two daily for the best results.*
THE DEBLOAT CAPSULE
For the occasional digestive support, Debloat+ from The Nue Co. draws on traditional Ayurvedic medicine. It's formulated with an herbal blend of organic turmeric, ginger, and cinnamon, a clinically studied licorice root extract, and a proprietary blend of seventeen digestive enzymes. It's best to take one capsule twice daily with food and water.*
Supplements for Immunity
A balanced gut allows for a healthy immune response—so any gut-supporting supplements are helpful in this arena. Vitamins, minerals, and healthy fats significantly contribute, too.
Supplements for Sleep
A lot happens while we sleep, but it ultimately comes down to our bodies and brains resting and rejuvenating. So when we get enough sleep, we usually feel better (physically and mentally) and think more clearly.
THE MELATONIN SLEEP CHEW
For those occasional times you're having difficulty sleeping, our chocolate-mint-flavored Knock Me Out chew provides sleep support with melatonin, L-tryptophan, and vitamin B6. Melatonin, a hormone produced by the pineal gland in the brain, helps regulate the sleep-wake cycle, and L-tryptophan and vitamin B6 work to support the body's own production of melatonin. Take at bedtime only—begin with one and increase to two as needed.*
THE MELATONIN-FREE SLEEP SUPPLEMENTS
For melatonin-free sleep support, Well Told Health formulated its supplement with a key ingredient: organic lemon balm (or Melissa officinalis), a plant from the mint family that is traditionally used as a sleep aid. Plus, it's formulated with organic raspberries for antioxidant support. Take two capsules daily thirty minutes before bedtime.*
Remrise delivers a melatonin-free formula that supports sleep, calm, relaxation, and a healthy response to stress. With adaptogens, botanicals, tryptophan, and vitamin B6, this formula works better as you keep taking it—four capsules thirty to sixty minutes before bed is what we recommend.*
Supplements for Energy
Sometimes we need a little (or a big) boost to revitalize our everyday energy or curb a midday slump. The right nutrients can help.
THE VITAMIN PROTOCOL
A balanced, healthy diet is critical to sustaining our energy levels, and quality supplements help too. Why Am I So Effing Tired?, one of goop's five vitamin protocols, is designed to support physical and mental fatigue. This daily regimen is formulated with a high dose of B vitamins and an adaptogen blend full of traditional herbal extracts.*
THE FOCUS-SUPPORTING CHEWS
For the times you want a midday mental boost, our café au lait–flavored Nerd Alert chews are formulated with caffeine and L-theanine to provide energy for focus and attention. Two chews deliver one hundred milligrams of caffeine, which is about the amount in one cup of coffee. Chew up to two a day as needed.*
THE DAILY CAPSULE
If you're looking for a midday boost in a capsule form, Well Told Health's Energy Booster is formulated with organic rhodiola and organic maca, plus beets and matcha powder. It's designed to support a healthy response to occasional mental stress, too. Take one capsule twice daily.*
Supplements for Stress and Mood
Stress is taxing on the body and can get in the way of our vitality. Managing and minimizing stress allows for a better mood and can even help us get in the mood. If you want help with either, you're not alone.
THE LIBIDO SUPPLEMENT
Female libido and sexual health are affected by everyday stress and anxiety. Formulated with three key ingredients—Libifem® fenugreek extract, shatavari, and saffron extract—DTF is designed to support healthy sexual arousal, desire, and mood in women. These ingredients work best to support sexual function and vitality when used over time—consistency is key.*
THE DAILY SUPPLEMENT FOR STRESS SUPPORT
If you're looking for stress support along with calm and mental focus, The Nue Co.'s Destress 360 is formulated to help with both. It contains key nutrients (vitamin C, magnesium, and zinc), an adaptogen (ashwagandha extract), an amino acid (L-theanine), and botanicals (passionflower extract, licorice root, and pine bark extract) to support the systems in the body that may be impacted by stress. Two capsules every morning with food and water is best.*
THE SUPPLEMENT FOR HEAD TENSION
Sometimes stress leads to head tension. For those occasional times, Hilma's Tension Relief is a supplement formulated to provide support. In just two daily capsules, it contains a healthy dose of magnesium—an essential mineral required for proper muscle and nervous system function, including healthy muscle contraction and relaxation. Plus, it delivers a blend of botanicals—white willow bark, boswellia, Chinese skullcap, and feverfew extracts—to promote head comfort.*
Supplements for Metabolism Support
For many reasons, our metabolism can change as we age. And even when we eat well, move our bodies regularly, and minimize our stress, we sometimes we need a boost.
THE DAILY SUPERPOWDER
Metabolism-Boosting Superpowder is made for anyone looking for some additional support for their metabolism. It's formulated with a key ingredient—7-Keto® DHEA, a molecule shown to boost metabolism and support healthy body weight when combined with a balanced diet and exercise. It's produced naturally in the body, but levels may decline with age. Add one sachet to your favorite smoothie or eight to twelve ounces of a liquid of your choice. Mix and consume promptly.*
THE VITAMIN PROTOCOL
All of goop's vitamin protocols are formulated by doctors and herbalists with vitamins and minerals, herbs, and omega-3s for people at different stages of life. With a sophisticated formula that includes green tea, Chinese cinnamon, and alpha-lipoic acid, High School Genes supports healthy glucose and energy metabolism. Take one packet daily.*
Supplements for Hormone Balance and Menopause Support
Menstrual cycles, pregnancies, and menopause—female hormones are endlessly fluctuating. And that can demand a lot from the body. There's nutritional and herbal support for it all.
THE PRE- AND POSTNATAL VITAMIN PROTOCOL
Like all of goop's vitamin protocols, The Mother Load is a high-quality supplement produced in CGMP-certified facilities. And it's designed for preconception, pregnancy, breastfeeding, and the postnatal period. It's a daily regimen formulated with extra DHA—a critical nutritional building block that nourishes a baby's developing brain and replenishes mom's. And it has choline, which is especially important for baby's nervous system.*
THE HORMONE-BALANCE TINCTURE
If you want to support healthy monthly hormone balance, Gaia's Chaste Berry is formulated to support female reproductive health. It contains an organic liquid extract of chaste tree berry, also known as Vitex agnus-castus. In the mornings, add 60 to 120 drops to a small amount of water and drink. It's best taken daily.*
THE VITAMIN PROTOCOL FOR MENOPAUSE SUPPORT
For menopause support, Madame Ovary is our goop vitamin protocol of choice. Along with the same high-quality perks as the other protocols, this daily regimen is formulated with vitamins and minerals, herbs and phytonutrients, and adaptogens to help smooth the menopausal transition—mild hot flashes, mood shifts, and stress-related fatigue.*
Supplements for Skin, Hair, and Nails
Just like the rest of our body, our skin, hair, and nails need nurturing—and supplementing with nutrients to support their health might be easier than you think.
*These statements have not been evaluated by the Food and Drug Administration. These products are not intended to diagnose, treat, cure, or prevent any disease.
LP299V® is a registered trademark of Probi AB.
EpiCor® is a registered trademark of Embria Health Sciences, LLC.
Libifem® is a registered trademark of Gencor.
7-Keto® is a Lonza trademark.