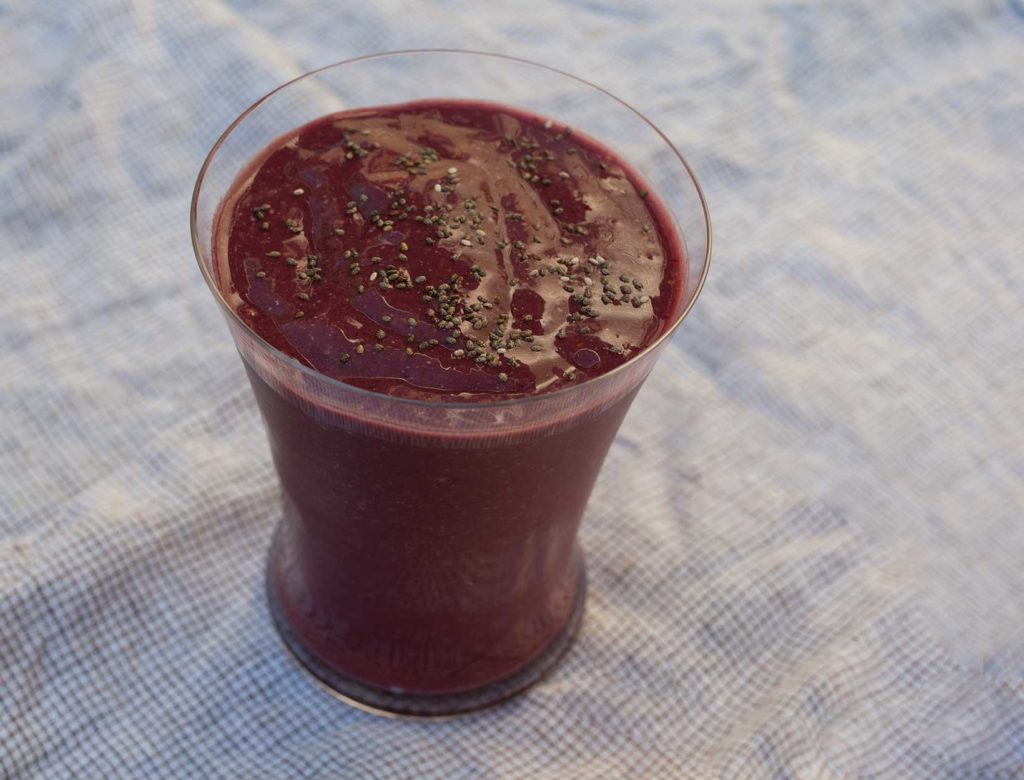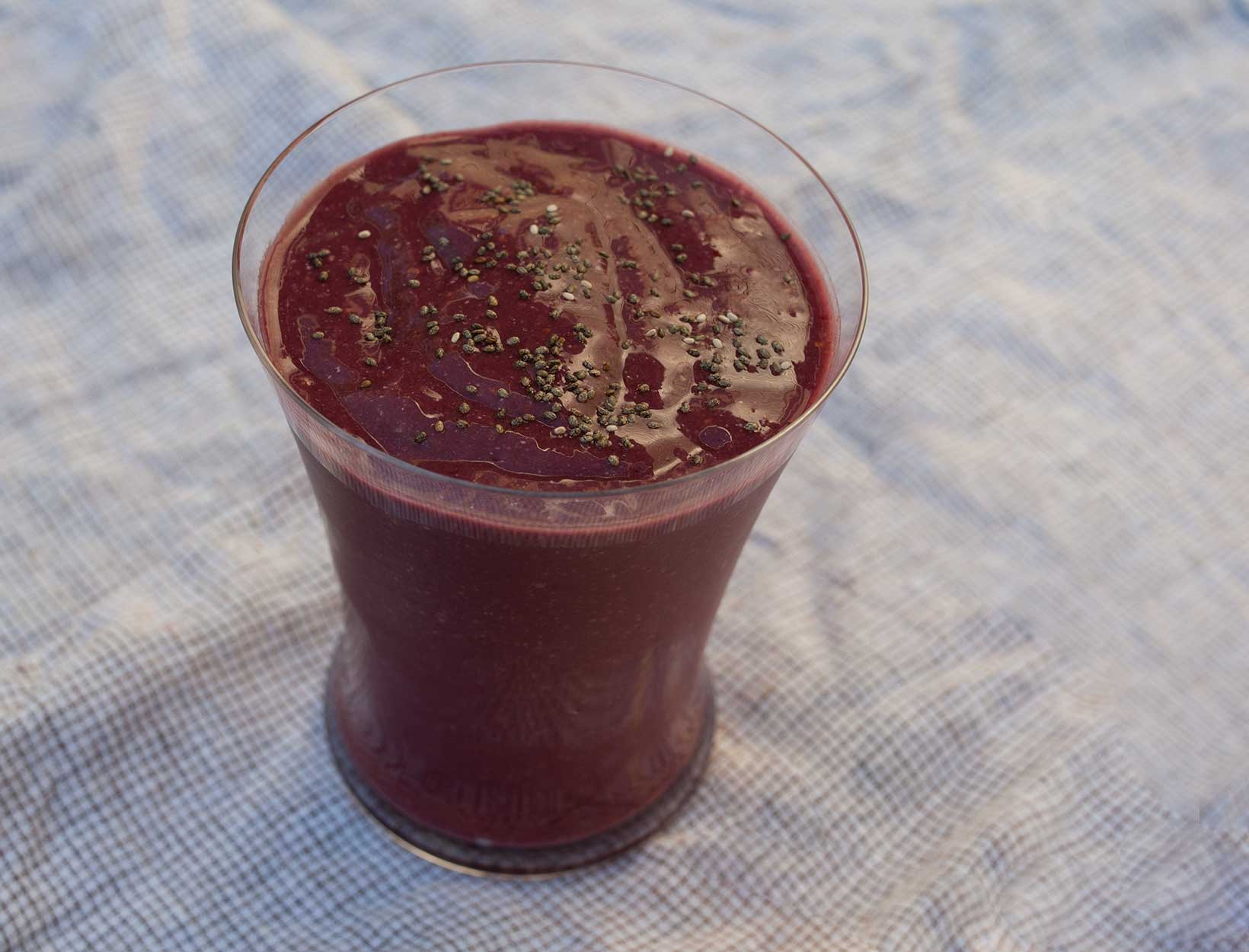 Finding a Plant-Based Protein Powder—Plus Two Smoothie Recipes
Finding a Plant-Based Protein Powder—Plus Two Smoothie Recipes
In partnership with our friends at Ancient Nutrition
Because smoothies just taste better in the summer, we typically ask our food director, Caitlin, for a few new no-recipe recipes every June. These are simple equations to follow, which we do, because she always gets the taste and the texture right. For the Vanilla Berry Mint Smoothie, she used Ancient Nutrition's Vanilla Plant Protein+, which, besides being vegan, packs in an impressive array of plant-based foods along with an adaptogenic herb-and-mushroom blend.
While she was recipe-testing, we asked Ancient Nutrition cofounder Dr. Josh Axe to explain the basics of nonanimal protein and how to be strategic about getting your daily protein intake if you eat a plant-based diet.
A Q&A with Josh Axe, DNM, DC, CNS
Q
How much protein do we need in our diet?
A
The recommended daily allowance is .36 grams of protein per pound of body weight. So if you weigh 150 pounds, you should probably be getting about 55 grams of protein per day.
Some researchers believe that's low, and I believe it's low as well. Generally speaking, I recommend taking at least 50 percent of your body weight in grams of protein per day, with the goal of getting to about two thirds of your body weight in grams. I personally probably do close to my body weight in grams of protein daily.
It's pretty similar for men and women; the bigger factor is activity level. If you're working out more frequently and moving more, you're going to want to aim for the higher end of that spectrum.
---
Q
What is the difference between getting protein from animals versus getting protein primarily from plants?
A
There is a fairly significant difference in terms of amino acid profiles. When you look at plant-based proteins, they tend to be deficient in both collagen proteins, along with certain types of amino acids. Lysine, leucine, and methionine tend to be the ones that are lower.
The FDA breaks down amino acids into three categories: essential, conditionally essential, and nonessential. Essential means you really need to be getting these in your diet; conditionally essential means your body can make some of these, but not a lot; nonessential means your body can make these proteins on its own.
Glycine and proline are two amino acids in bone broth that are conditionally essential, and they help your body make collagen. So if you're eating well and have low stress, your body could potentially make enough on its own. If you want to support your body in making more collagen, foods that are rich in vitamin C can help. Citrus fruits, kiwi, papaya, strawberries, and goji berries all help.
To get enough essential amino acids, your best bet is to mix it up and eat a lot of high-protein plant-based foods. Supplementing with a vegan protein powder that comes from seeds or grains or nuts can help with that.
Seeds are some of the best sources for this. They tend to be very nutrient-dense, more so than nuts in many cases. Seeds like chia, flax, and hemp also have healthy omegas as part of their profile.
---
Q
What's the benefit of supplementing with a protein powder if you're going plant-based?
A
It is difficult for some people to get enough daily protein just from plants. It's a misconception that you can't get enough protein from nonanimal foods—you just have to consume more to get to your RDA. And you have to be more strategic about which foods you eat.
If we're calculating the amount of protein in rice—let's say you're getting three grams per serving. That's not a lot. But if you're adding beans, maybe you're getting eight more grams. Then let's say you have some seeds, and you're getting another six or seven grams. And so on—you're already at fifteen grams. So you just need to be a little strategic and thoughtful about the foods you're selecting. It's helpful to know, for example, that pumpkin seeds have one of the highest percentages of protein per gram of all nuts and seeds, and that oatmeal is one of the highest-protein grains. A powder can, of course, help you get a variety of seeds and plant-based sources of protein into your diet in one meal.
You also want to aim for a range of different sources, because different sources are going to have different amino acid profiles. Pumpkin seeds contain isoleucine and leucine, which are important for your metabolism and for having healthy lean muscle. Sunflower seeds, hempseeds, and chia seeds are all great sources of different profiles of amino acids.
Plant-Based Smoothie Recipes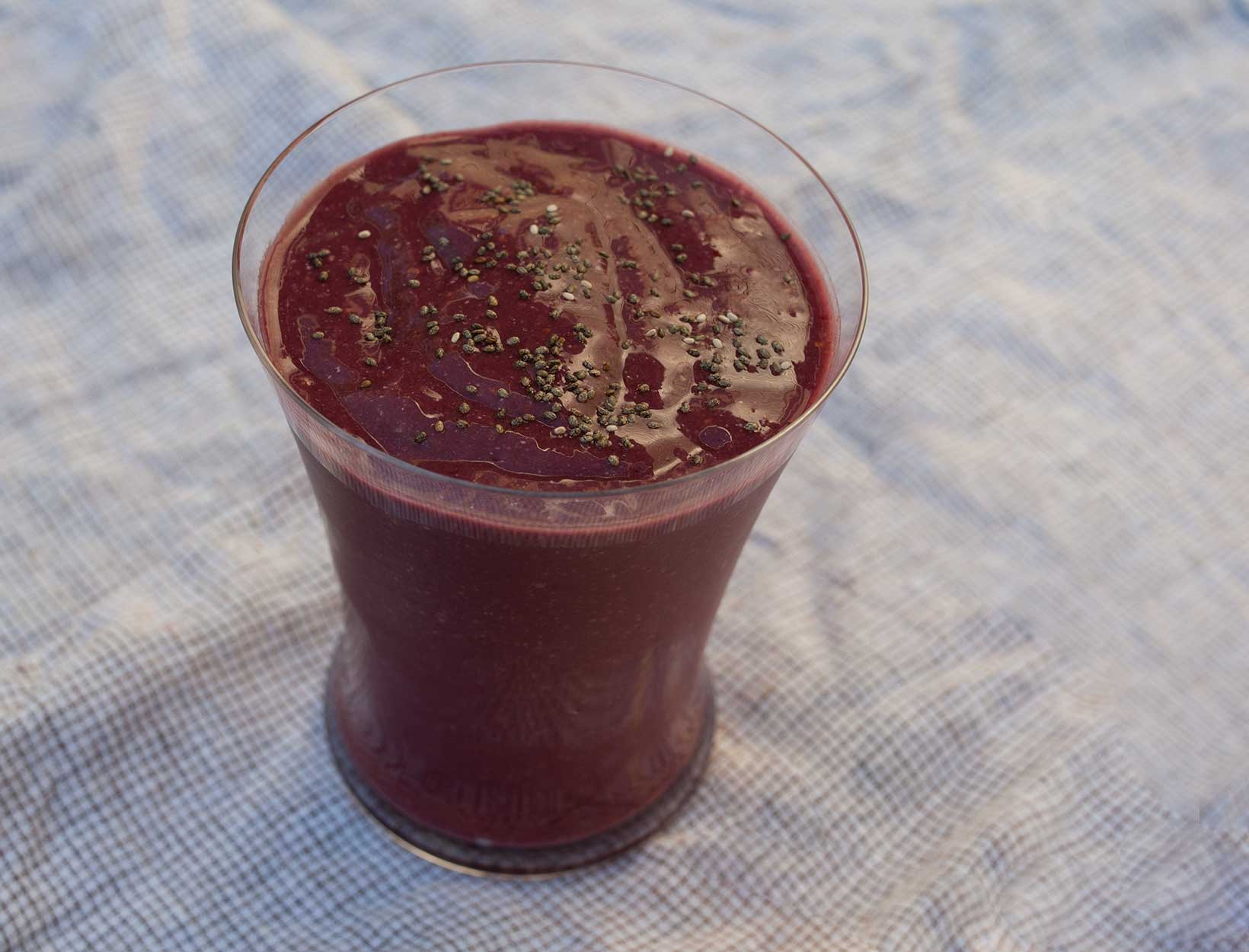 Vanilla Berry Mint Smoothie
Tart, sweet, and incredibly refreshing thanks to fresh mint.
GET RECIPE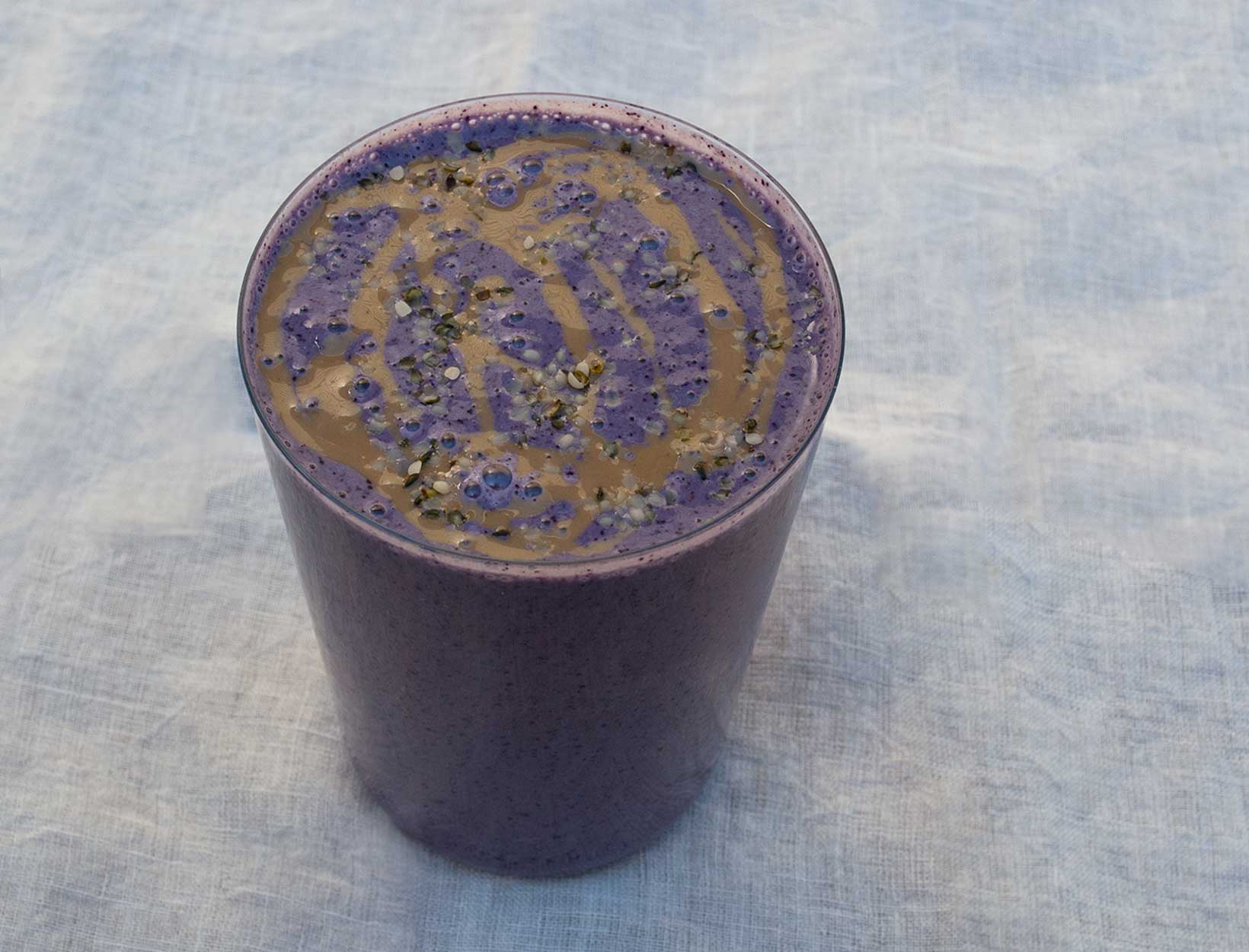 Pepita Blueberry Tahini Smoothie
Tahini makes this plant-based smoothie so rich and satisfying.
GET RECIPE
---
Josh Axe, the founder of Ancient Nutrition and draxe.com, is a doctor of natural medicine, a doctor of chiropractic, and a clinical nutritionist. He is the bestselling author of Eat Dirt and Keto Diet.
---
This article is for informational purposes only, even if and regardless of whether it features the advice of physicians and medical practitioners. This article is not, nor is it intended to be, a substitute for professional medical advice, diagnosis, or treatment and should never be relied upon for specific medical advice. The views expressed in this article are the views of the expert and do not necessarily represent the views of goop.