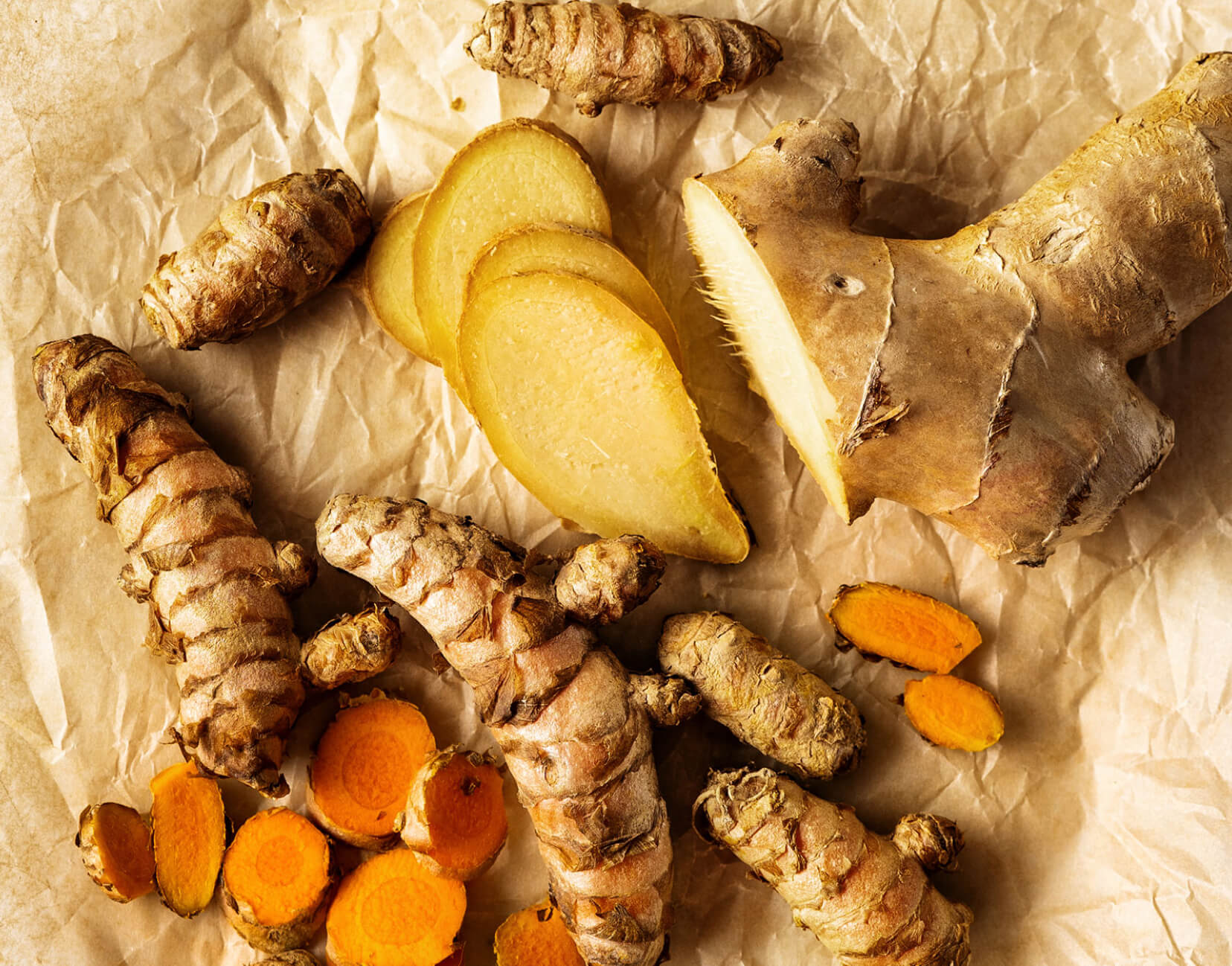 The Benefits of Herbal Pairings
In partnership with our friends at New Chapter
Headlines are often about the promising effect of a specific food or single ingredient that we are quick to label "super." But we also know, both intuitively and through research, that healthy diets are composed of a wide variety of plants and whole foods that work together to do wonderful things for the body.
In the realm of herbalism, this concept is known as synergy. "Herbal synergy means that the combined herbs work better together than if each herb were taken on its own," says Chris Webb, an herbalist and formulator at New Chapter. "This could mean that when constituents within the herb or from different herbs are combined, they drive a greater effect than when the herbs act alone. Or certain outcomes in a study could be more greatly affected when multiple herbs work together rather than alone."
One example of this is New Chapter's Zyflamend, which contains ten powerful herbs that have been shown in cell studies to work better together. The clinically studied blend is made to provide holistic help for healthy joints, including support for mobility and joint function. Ginger supports the body with occasional minor pain or soreness after exercise, and the formula has extracts from rosemary, turmeric, holy basil, green tea, hu zhang, Chinese goldthread, barberry, oregano, and Chinese skullcap. And anecdotally: One goop editor recently discovered that her prudent and health-obsessed mom has been taking Zyflamend for seven years.
Webb helped us gather a few pretty cool examples of herbal synergy below. It's the best kind of nutritional news: It encourages us to try new combinations of ingredients, while reminding us that some things we've done all along are working hard behind the scenes.
---
This article is for informational purposes only. It is not, nor is it intended to be, a substitute for professional medical advice, diagnosis, or treatment and should never be relied upon for specific medical advice. To the extent that this article features the advice of physicians or medical practitioners, the views expressed are the views of the cited expert and do not necessarily represent the views of goop.