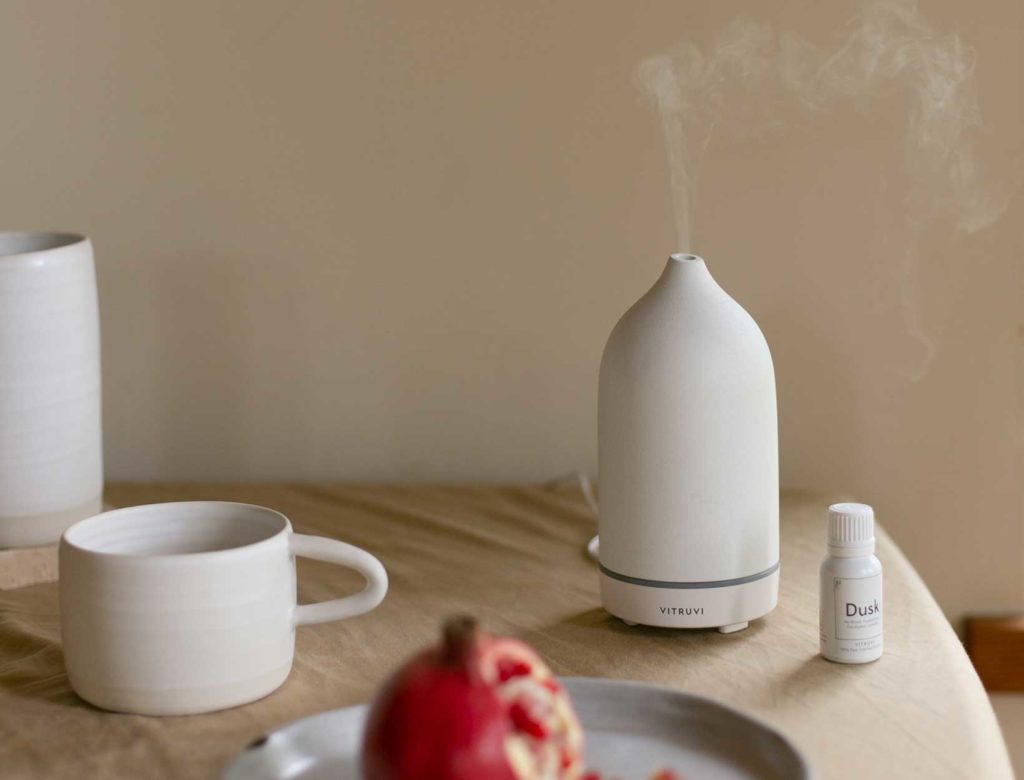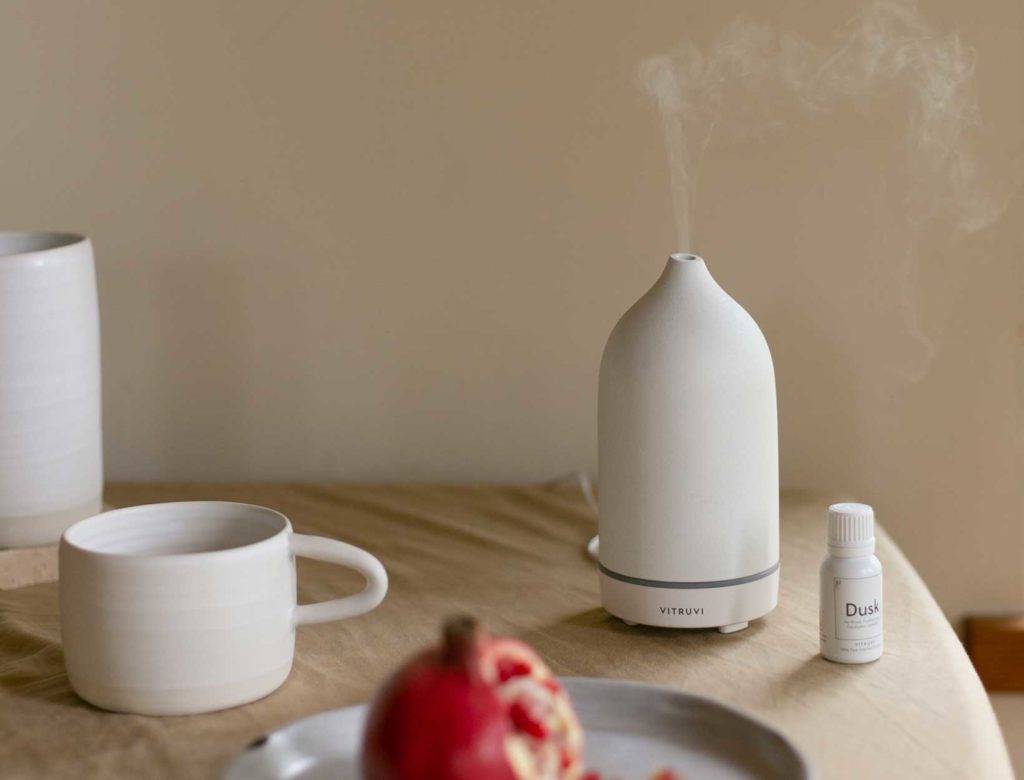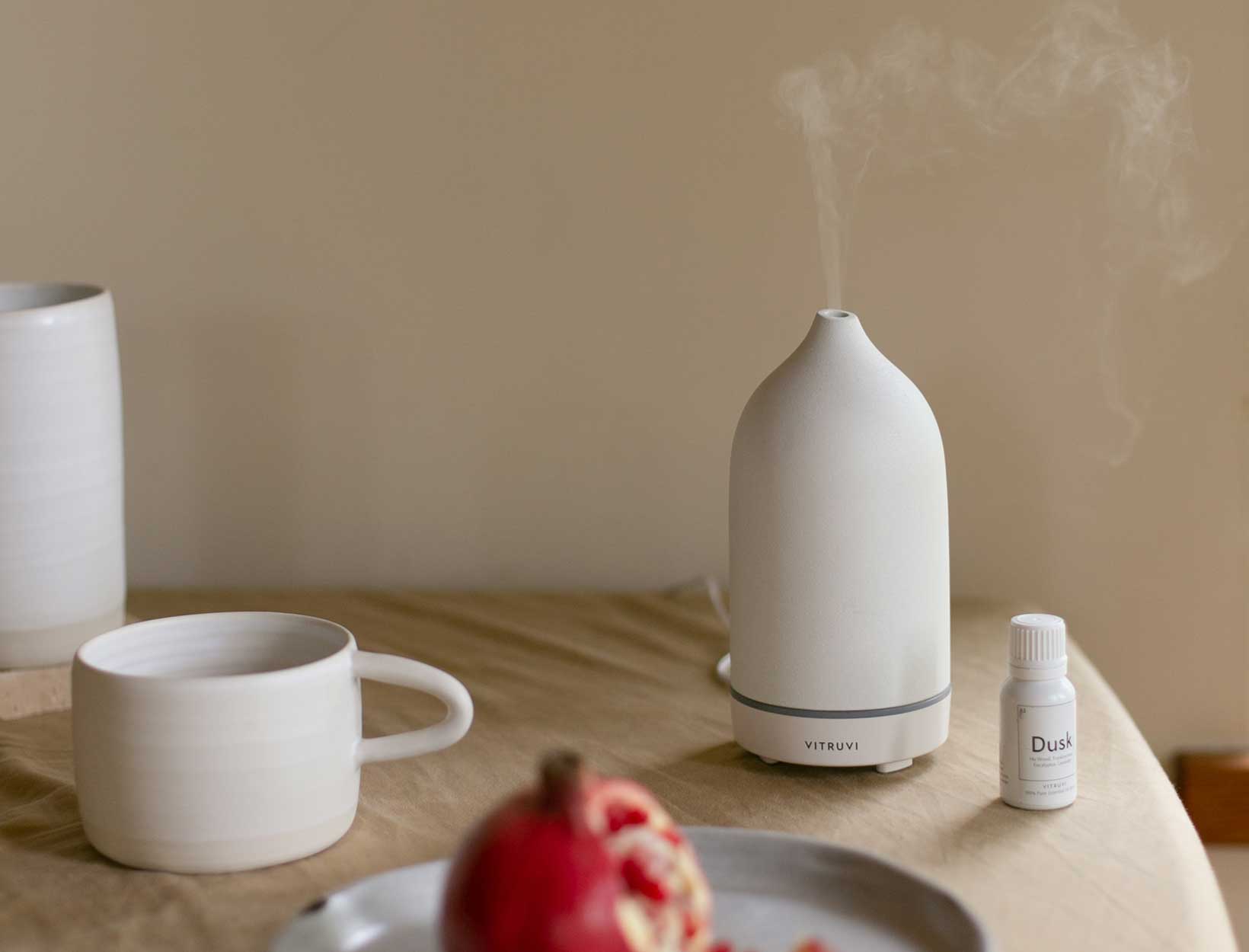 Ask Gerda: What's the Point of Diffusers and Essential Oils?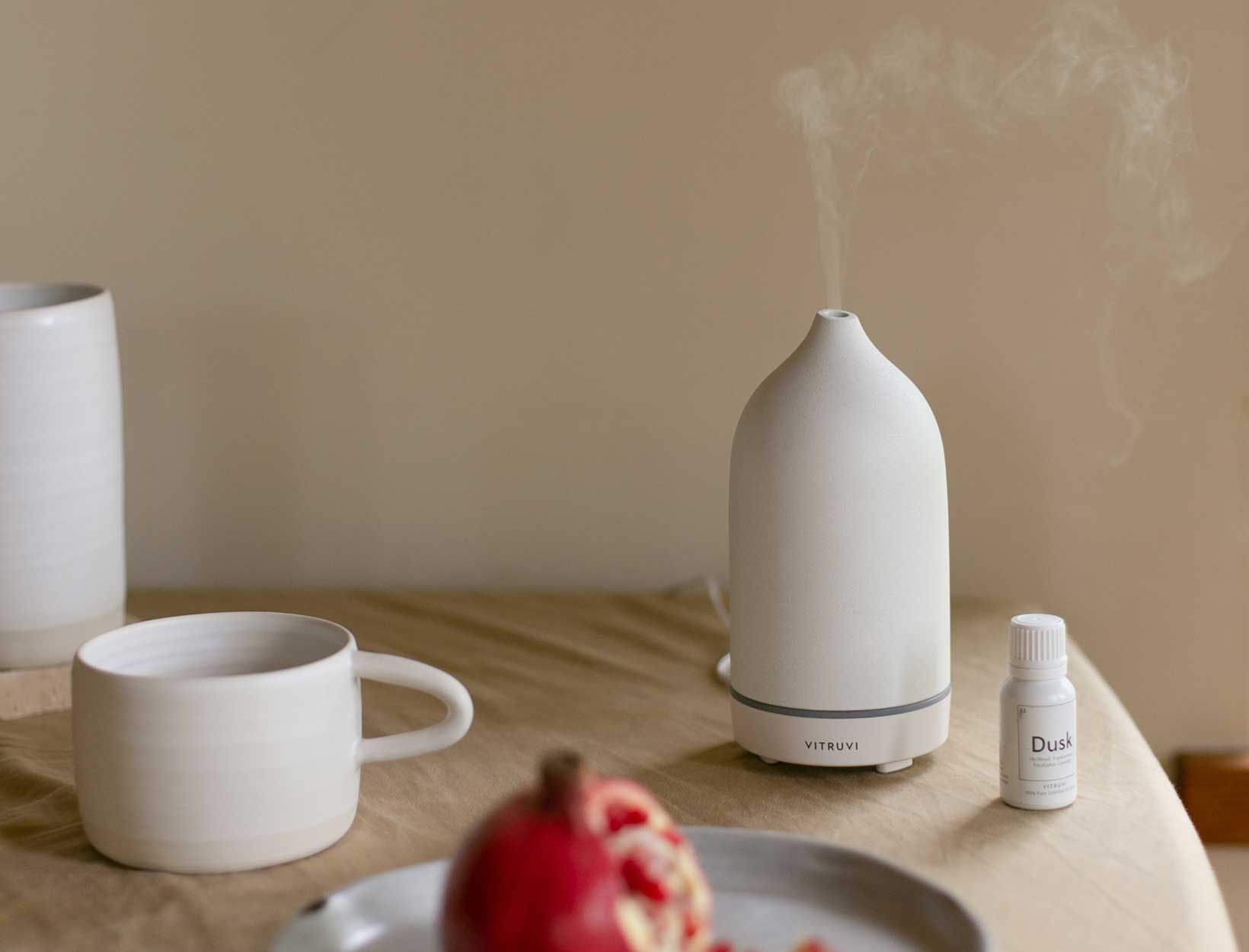 Ask Gerda: What's the Point of Diffusers
and Essential Oils?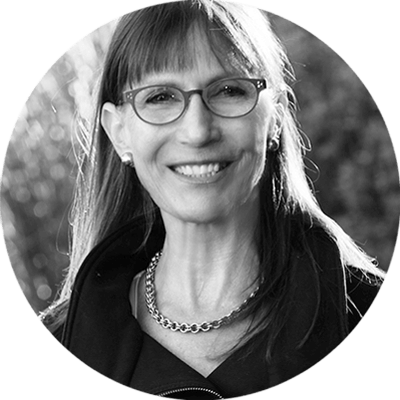 Gerda Endemann, our senior director of science and research, has a BS in nutrition from UC Berkeley, a PhD in nutritional biochemistry from MIT, and a passion for cherry-picking from our wellness shop. She spends a lot of her time interpreting research—established and emerging. And our wellness routines thank her for this. (Yours will, too. Send us your own questions for Gerda: [email protected].)
Dear goop, I'm interested in aromatherapy but a little skeptical about diffusers and essential oils—do they do anything? — Zoe V.
Hi Zoe, Like you, I thought that all there was to essential oils was a pretty scent—until recently. Then I looked in the scientific literature and discovered some interesting things. Lavender is probably the most researched essential oil, but we're learning quite a bit about orange, grapefruit, and others, too. In addition to being immediately pleasurable, these oils are health-promoting.
Aromatherapy with lavender can be soothing when you're experiencing stress or cramps or fatigue. Grapefruit oil is the yang to lavender's yin. It's more stimulatory. I gravitate toward citrus oils rather than lavender, and now I'm thinking maybe that's because I'm a slower, low-blood-pressure kind of person. Is the world divided into those who love citrus essential oils and those who love lavender? A personal citrus favorite is bergamot orange—its oil has an effect that's calming and positive at the same time.
Pure essential oils are powerful, not just in fragrance, and they need to be diluted before you use them. The vitruvi diffuser uses ultrasonic vibration, not heat, to create a fine, cool mist from water mixed with a few drops of essential oil. The diffuser's porcelain cover—which comes in French grey, white, or black—has a beautiful smooth yet textured appearance. The entire diffuser has a fingerprint about the size of a coffee mug, so it's easy to find a place for it.
An alternative to using a diffuser is to dilute an essential oil with olive oil or another good oil, spread it on your hands, and inhale. Or massage the diluted oil on your belly or any other part of your body that is asking for some TLC.
Here's where we get into serious essential oil fun. A colleague at goop was admiring the sleek vitruvi diffuser on my desk, and we fell into a discussion about how beautifully improbable the vitruvi essential oil blends are. How could someone know that it would work well to combine essential oils of ho wood, frankincense, eucalyptus, and lavender? I can't describe the interesting, delicate combination, but vitruvi calls it Dusk: a calming blend inspired by moonlit desert walks. Enjoy a little wafting straight out of the bottle.
Dusk is also part of a four-pack—The goop Bundle—which also includes vitruvi's Boost, Pacific, and Quiet blends. It's fun to search the depths of your smell-memory neurons to see what these blends evoke for you. Can you identify the plants? I'm going to add this challenge to my next neighborhood game night. Quiet is a fragrance I can put words to—a floral bouquet with an exotic twist. Addictive. Vitruvi says Boost's blend of bergamot orange, pink grapefruit, juniper berry, and lime is inspired by a fizzy, refreshing citrus cocktail. I kept coming back to this essential oil bottle for a whiff straight up.
This article is for informational purposes only. It is not, nor is it intended to be, a substitute for professional medical advice, diagnosis, or treatment and should never be relied upon for specific medical advice. To the extent that this article features the advice of physicians or medical practitioners, the views expressed are the views of the cited expert and do not necessarily represent the views of goop.