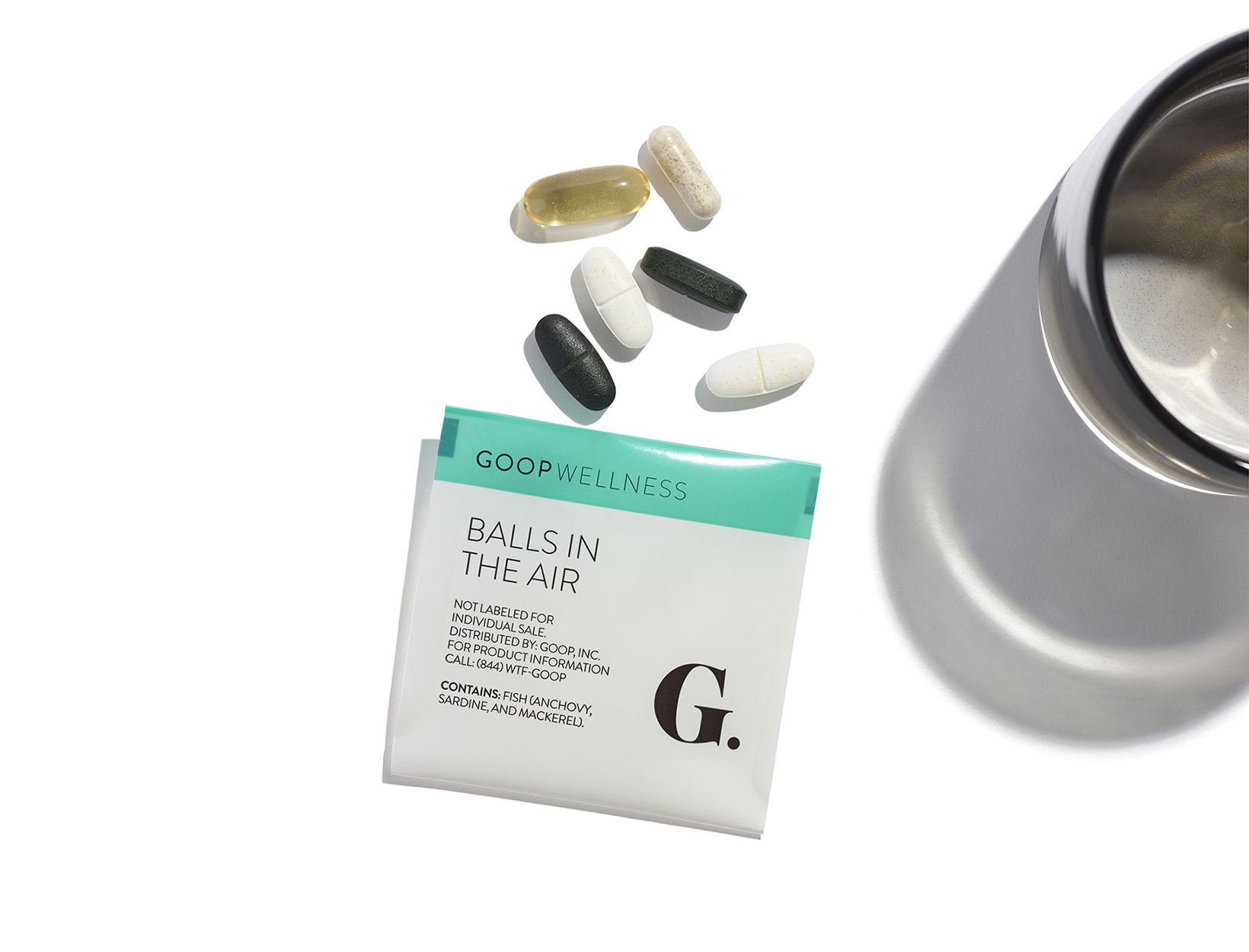 Balls in the Air: The Story Behind the Protocol
We know a lot of women (and guys) who have a lot of balls in the air. Keeping them all up requires that we're in optimal health, so we can run full-steam ahead when we really need to.
With that in mind, we partnered with women's health expert, Dr. Amy Myers, on a supportive vitamin-supplement regimen to cover all our essentials.
A Q&A with Dr. Amy Myers
Q
Who did you design the regimen for, and who is most likely to benefit?
A
I designed this for the woman who has big aspirations and goals—she is trying to do it "all." She may be climbing the corporate ladder or training for an Ironman. She may have health concerns because she is doing too much; or she simply wants to stay on top of her A-game.
Q
Are there specific ingredients that are heroes that were important to include?
A
The "SuperPower Support" supplement is the hero of this regimen—a blend of building blocks (including NAC, selenium, vitamin C) that boosts the body's glutathione production. Glutathione is the major antioxidant in our body; it's crucial to the body's natural detoxification process as it helps remove toxins, while also supporting other antioxidants, and the health of our immune system. When you are always on the go, you want to make sure that you support your glutathione stores, which is where this supplement comes into play.
Typically, glutathione as a supplement is broken down by the gut and it does not get absorbed well—but the building blocks in these two supplements are more readily absorbed and efficiently used by the body.
Q
Why do we need these ingredients in supplement form?
A
We live in a world filled with toxins, which means that our bodies have extra detox work to do, using our glutathione stores to help remove these toxins from our system.
Q
While taking this regimen, what kind of diet do you recommend?
A
Eat a diet rich in colorful organic vegetables and fruits—especially garlic, onions, and cruciferous vegetables such as broccoli, kale, and Brussels sprouts—along with pasture-raised protein and good healthy fats.
If you are concerned about immune health, I recommend removing all grains, legumes, nuts, and seeds from your diet for thirty days. These foods contain certain proteins that can be irritating to the gut lining, and my patients have seen massive gains in their health by cutting these foods out. If you don't have immune concerns, you can include non-gluten grains, legumes, nuts and seeds in your diet.
Q
What kind of exercise/activity best complements the regimen?
A
I would avoid extreme endurance exercise like marathons and triathlons. If you're a woman trying to do it all, you're likely burning the candle at both ends. Endurance fitness could kick you over the edge into fatigue, which is caused by chronic stress. I recommend focusing on restorative exercises such as yoga, functional training, or high intensity training (HIIT) where there are short bursts of intense exercise followed by rest.
Q
Are there other lifestyle changes that can make a noticeable difference?
A
Women who are constantly on the go need to make sure they are balancing that demand and energy with some downtime. Finding time for stress-relieving activities—such as meditation, prayer, or paced breathing—each day, even just for 5-10 minutes, can make a big difference. Same goes for more extensive, perhaps weekly activities, such as acupuncture, massage, infrared sauna, or float tank sessions.
These statements have not been evaluated by the Food and Drug Administration. This product is not intended to diagnose, treat, cure or prevent any disease.
Amy Myers, M.D. specializes in women's health issues. She is the founder and medical director of Austin UltraHealth, a functional medicine clinic based in Austin, Texas; and the New York Times bestselling author of The Autoimmune Solution and The Thyroid Connection.
The views expressed in this article intend to highlight alternative studies and induce conversation. They are the views of the author and do not necessarily represent the views of goop, and are for informational purposes only, even if and to the extent that this article features the advice of physicians and medical practitioners. This article is not, nor is it intended to be, a substitute for professional medical advice, diagnosis, or treatment, and should never be relied upon for specific medical advice.
Balls in the Air
Dr. Myers's goop Wellness Protocol
Equal parts defense and offense, this vitamin and supplement regimen checks the boxes for you.