6 Ways to Support Healthy Aging after 40
Created with Tru Niagen®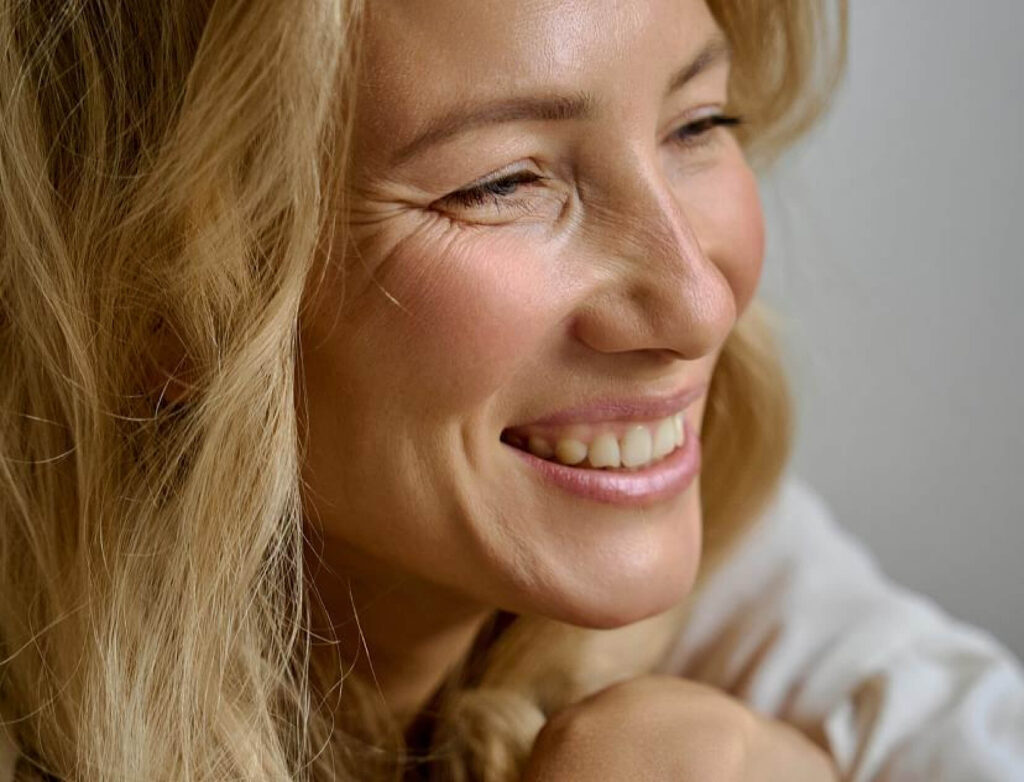 Photo courtesy of Tatiana Timofeeva
Ob-gyn Aimee Eyvazzadeh is an expert in women's health who specializes in fertility medicine.
In my practice, I work with women who are mostly 40 years and older and trying to conceive. Some of what we do together is highly personalized. But the most effective changes we can make to benefit the health of our ovaries at age 40 are the same lifestyle changes that benefit healthy aging.
Our bodies are resilient, so it's never too late (or too early) to start new, impactful routines. These are the top six things that I talk to my patients about to help support a healthy aging process.
1. Nurture Your Cells
Aging begins in the cell. When you nurture your cells, they're able to work more efficiently, which supports the health of your entire body as you age. One fundamental component to your cells working well is nicotinamide adenine dinucleotide (NAD+). It's a vital coenzyme that gives our cells energy and helps repair DNA—two key components of healthy aging and longevity. Eating a balanced diet and supplementing with nicotinamide riboside (NR)—one of the most efficient and studied ways to increase NAD+—helps. Tru Niagen is my go-to NR supplement given its scientific rigor and safety, and one of the key tools I use with my patients to support healthy aging and ovarian cell health. (And I take it every day, too.)*
Use code 20GOOP for $20 off orders $100 or more on truniagen.com.
2. Get Good Sleep
Getting quality sleep is very important as we age—our bodies repair themselves during this time. And there's evidence that having a healthy circadian rhythm supports overall hormone production, mental health, and healthy aging. I recommend that women in their 40s get seven to nine hours of sleep each night. If my patients are having difficulty sleeping, some benefit from taking melatonin—between one and three milligrams a night.
3. Move Your Body
A balanced exercise program—including aerobic activity, strength training, balance, and flexibility—contributes to healthy aging. It physically helps prevent falls and reduce pain and physiologically benefits overall health as we age. If you're trying to conceive, it also helps to improve your egg (and sperm) count. And regular physical activity can help your body endure the extra biological demands of pregnancy and postpartum recovery. I encourage my patients to get as fit as possible prior to conceiving to decrease the risk of pregnancy complications like high blood pressure and gestational diabetes.
4. Maintain Healthy Relationships
Research shows that having healthy relationships and social connections affects our mental and physical health as we age, potentially improving our overall health and our longevity. When it comes to conceiving, I've seen that when couples have a strong partnership and an extended support system, it helps decrease tension while they're going through the fertility process. Communication is key—expressing how you're feeling, the emotional challenges you're facing, and your expectations of what's to come helps couples enjoy the journey to having a baby, whatever that looks like for them.
5. Avoid Alcohol and Nicotine
Alcohol and nicotine can accelerate the aging process, potentially (prematurely) shortening telomeres—the repetitive DNA sequence at the end of our chromosomes that is linked to aging—in all our cells, impacting how quickly we age.
6. Get Professional Support
Knowing the status of your health, with concrete therapeutic and diagnostic testing (instead of guessing), can preemptively address health issues before they get too far along. I sometimes see patients who are having difficulty conceiving and think that it's best to keep trying on their own without knowing the reasons they are having difficulty conceiving. There's always an explanation for infertility and any other health issue. Getting support for your health as soon as possible increases your chances of getting the healthy aging outcomes you want.
This article is for informational purposes only, even if and regardless of whether it features the advice of physicians and medical practitioners. This article is not, nor is it intended to be, a substitute for professional medical advice, diagnosis, or treatment and should never be relied upon for specific medical advice. The views expressed in this article are the views of the expert and do not necessarily represent the views of goop.