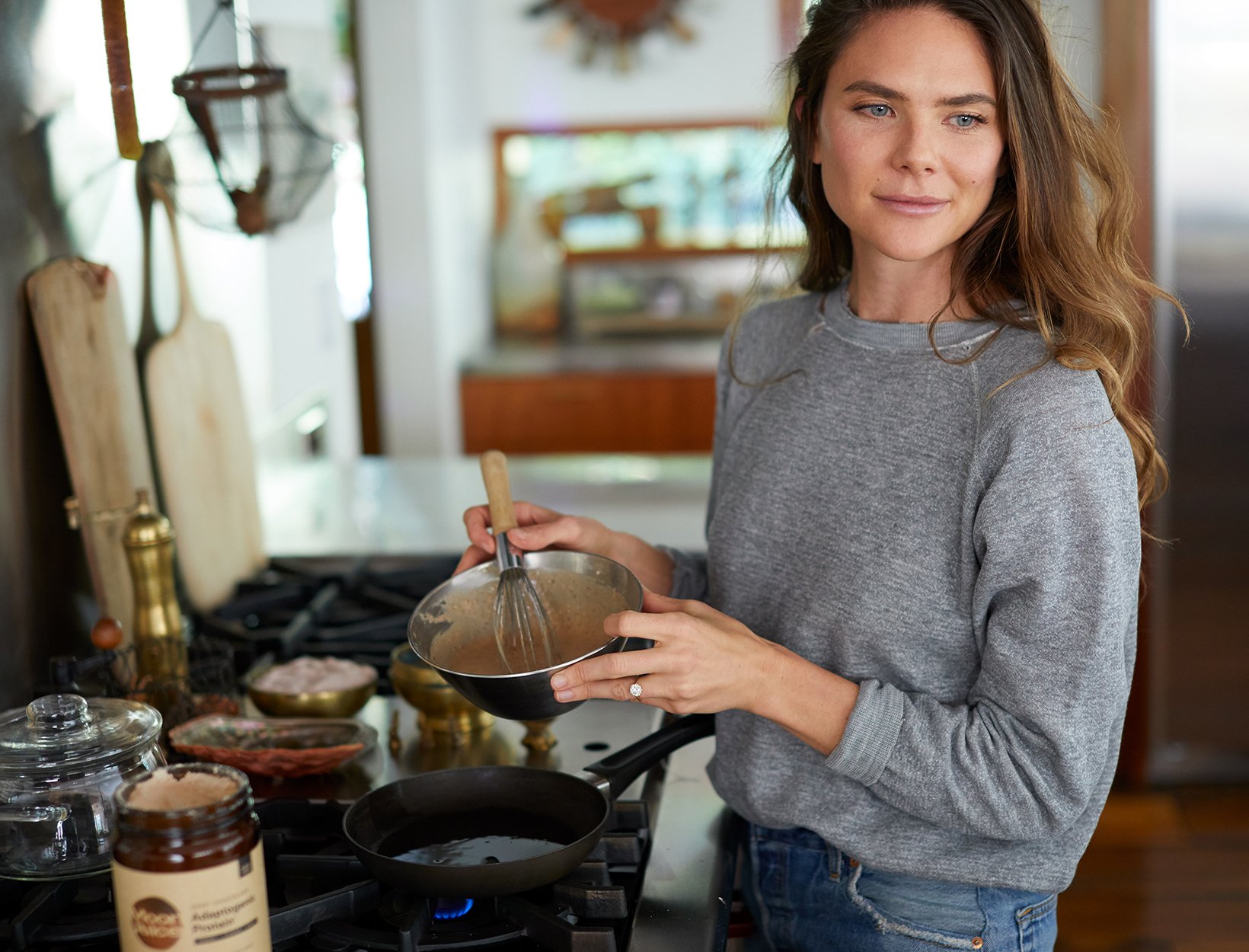 3 Delicious, Healthy, Protein-Powder Hacks (Including Deep-Chocolate-Chip Pancakes)
We love our smoothies at goop. And if you haven't tried them yet, the new jars of adaptogenic protein powders from Moon Juice represent an instant (and legit) smoothie upgrade. The bonus, explains Moon Juice founder Amanda Chantal Bacon, is that her new powders also work as pantry basics. "Use them to add pure plant protein and adaptogens to recipes you already love," she says. Bacon whipped up three recipes exclusively for goop readers: deep-chocolate-chip pancakes, a blue spirulina yogurt bowl, and strawberry-'shroom ice cream. They're as easy as it gets and addictively delicious, and they've already emboldened some of us to start experimenting with mixing the powders into some of our own favorite recipes for extra healthiness, extra tastiness, and extra general happiness.
Blue spirulina algae, bee pollen, and yogurt may sound like an incredibly healthy combination (because it is), but really it's just wildly delicious.

These pancakes are so good, the fact that they've got enough protein to keep you going all morning is just icing on the…pancake. 

A creamy vanilla-and-strawberry-infused piece of culinary brilliance that's speckled with cacao bits.