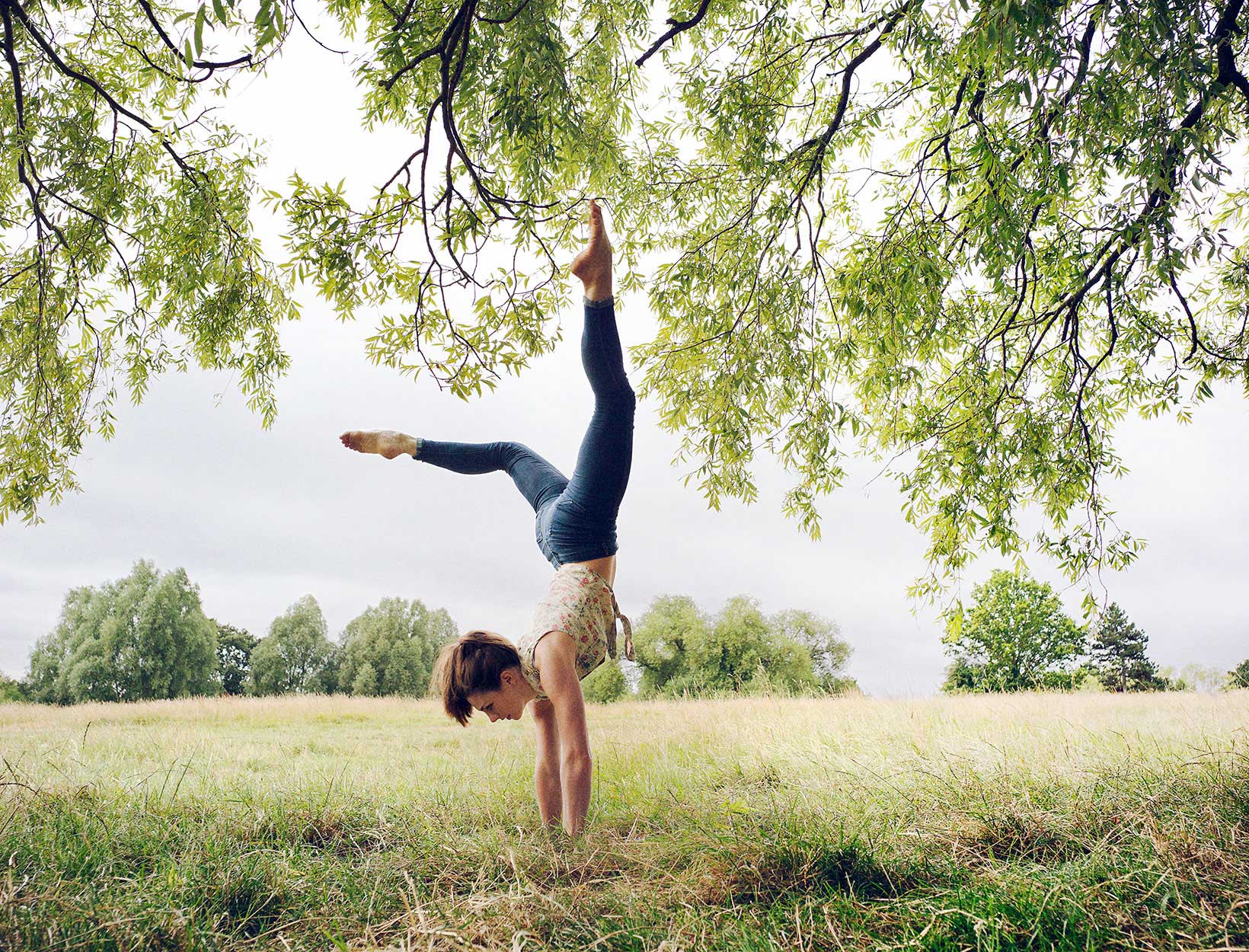 Shopping with a Scientist:
Gerda's Workout and Recovery Edit
Gerda Endemann, our senior director of science and research, has a BS in nutrition from UC Berkeley, a PhD in nutritional biochemistry from MIT, and a passion for cherry-picking from our wellness shop. We asked her to help us work out.

In the documentary film The Biggest Little Farm, you can see this roller in the pile of things Molly gathers together to take with her when escaping from an approaching fire. Okay, maybe she wasn't thinking quite straight, but it's a great foam roller. There are lots of tips and videos for you here when you want to change up your exercise routine a little.
Some supplements, like rhodiola or caffeine, can give you a quick boost. But for strong muscles and bones and a healthy supply of oxygen in your blood, you need regular infusions of iron, calcium, magnesium, and B vitamins. And The Mother Load isn't just for moms—it's for anyone who wants optimal insurance from a complete multi. Iron = hemoglobin = oxygen = energy.*

I've used a lot of yoga mats in my day, and this is my favorite. It's the perfect size for me and not too heavy. It's cushy, but not so cushy that it's hard to balance. And the cork is real cork, it's sustainable, and it feels good underfoot.
This is no dainty vibrator. The Theragun is a heavy-duty massage tool that can help relieve sore and tight muscles. It's very simple to use, and there are a few Theragun videos on goop to get you started. With QuietForce technology to insulate sound, a swivel head, and two batteries, this is the top-of-the-line tool to help you stay at the top of your game.

Lauren Roxburgh uses her aligned domes as a stability tool and for core work, but I gravitated toward the dome for self-massage. When I did Lauren's head and jaw massage, I had an unexpected breakthrough and released tightness from an old surgery. I started trying the dome on my other accumulated injuries right away. And when I didn't want quite so much acupressure, I softened the contact with a cloth.
It's nice knowing that by using a glass water bottle, you're reducing waste and avoiding putting plastic bits into birds' stomachs. It's also nice knowing that you're not drinking BPA-flavored water (and if it isn't BPA, it's BPS or something else in the plastic). The only difficult decision is which of the pretty crystals in the Glacce bottles you want to look at every day. Pink? Crystal clear? The glass bottles are reassuringly solid but not heavy.

Weight lifting builds muscles and strong bones, so why wouldn't you wear these whenever possible?

Add variety to your workout and to your recovery with this surprisingly effective tool. The Pelvic Clock helps build core strength while stretching out tightness that can cause pain. It's designed for anyone whose sciatic nerve or tight hips or stiff back could use some love: cyclists, people who work on a computer all day long, pregnant and postpartum women (of course consult your doctor first), etc.
Shop all Workout
---
This article is for informational purposes only. It is not, nor is it intended to be, a substitute for professional medical advice, diagnosis, or treatment and should never be relied upon for specific medical advice. To the extent that this article features the advice of physicians or medical practitioners, the views expressed are the views of the cited expert and do not necessarily represent the views of goop.