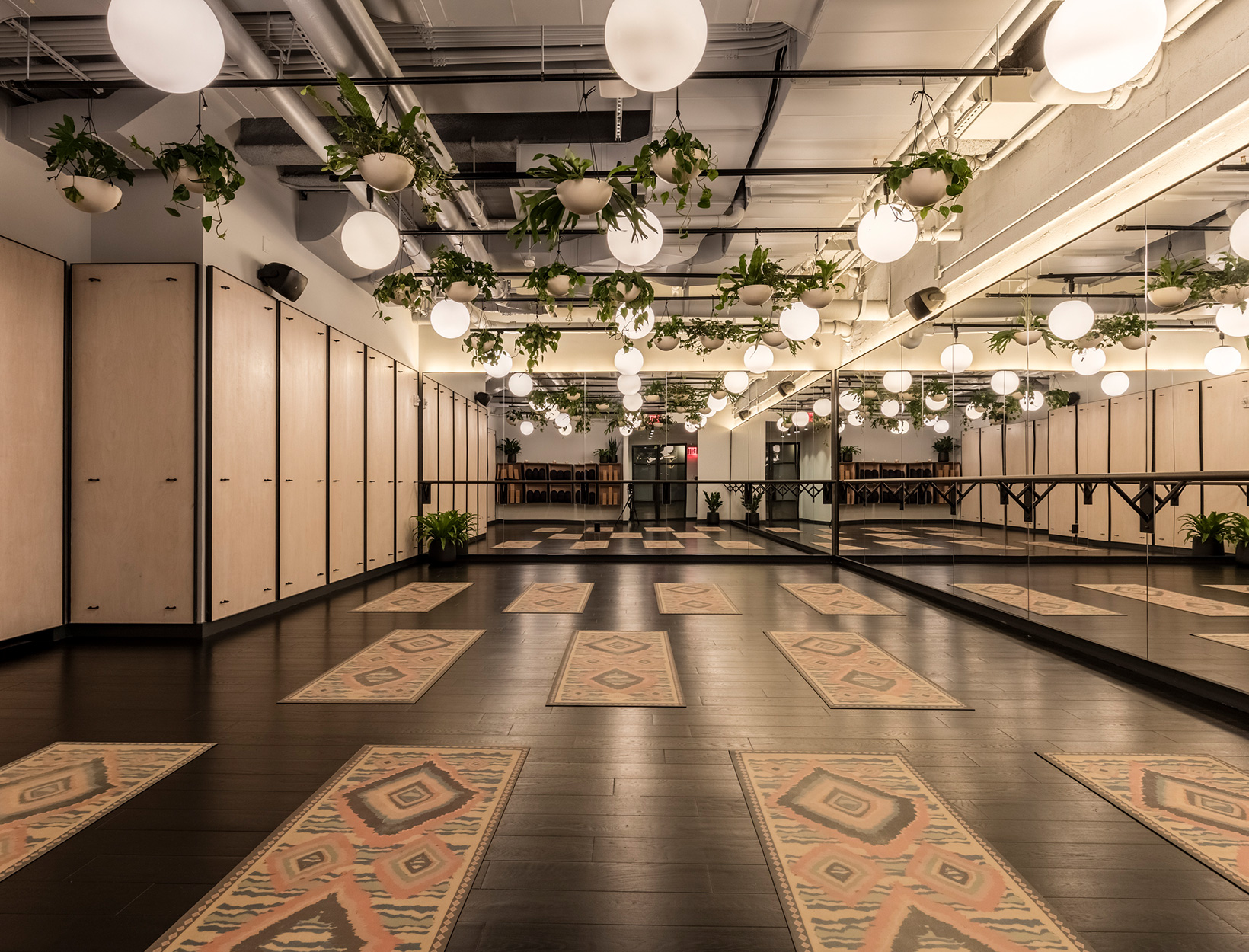 We Tried Out Our New Workout Gear at…WeWork
Early days at goop included several sweet WeWork spots; little could we have imagined then that (a) we'd one day launch G.Sport, our own workout gear line, and (b) that we'd wear said gear inside WeWork's sleek new wellness/fitness club/spa, Rise by We. Beneath a thirty-story office building in NYC's financial district (more locations will roll out soon), Rise is an airy respite from the swivel chair: Potted plants are perched throughout; the spa is gorgeous and serves killer massages and organic, cold-pressed juices; and the locker-room showers are pristine, spacious, and numerous.
From kickboxing to yoga to ass-kicking Muy Thai—an ancient Thai martial art—the classes are fantastic. The yoga curriculum is serene yet punishing when you need it to be, and the mats are especially grippy. The Fight class blends Muay Thai with traditional boxing power-strike drills to hone agility, and the Flight class is a real doozy, alternating between sprints, furious rowing, and aerobic sequences. (Both are seriously chiseling, unsurprisingly.)

Anyone can work out at Rise—you don't have to be part of a WeWork office. No small thing, your first week is always free; after that, you buy class packs as you go: A four-class pass is $100, eight classes, $160, month-long unlimited passes are $180, and personal and small-group training sessions are $260 for eight sessions. (The latter will rock you with intervals on the Versaclimber, a stepping machine that also vigorously tones the upper body, as well as drills with tractor tires, ropes, and free weights.) A Rise Assessment is a fantastic add-on for hardcore folks; it includes a body scan to determine your body fat index and create a personalized workout regimen.
The spa—which you access (for as long as you want) by taking a class or booking a service—has steam and sauna rooms, a circulation-rousing cold-water plunge and mineral hot tub (alternate between the two to reap the stress-dissolving benefits), and a selection of excellent therapeutic body treatments. There's a communal—and coed—bathing area that's distinctly Roman-esque in its high-ceilinged grandeur, where you can kick back in a plush white robe and take a moment to breathe.
Gym Bag Essentials