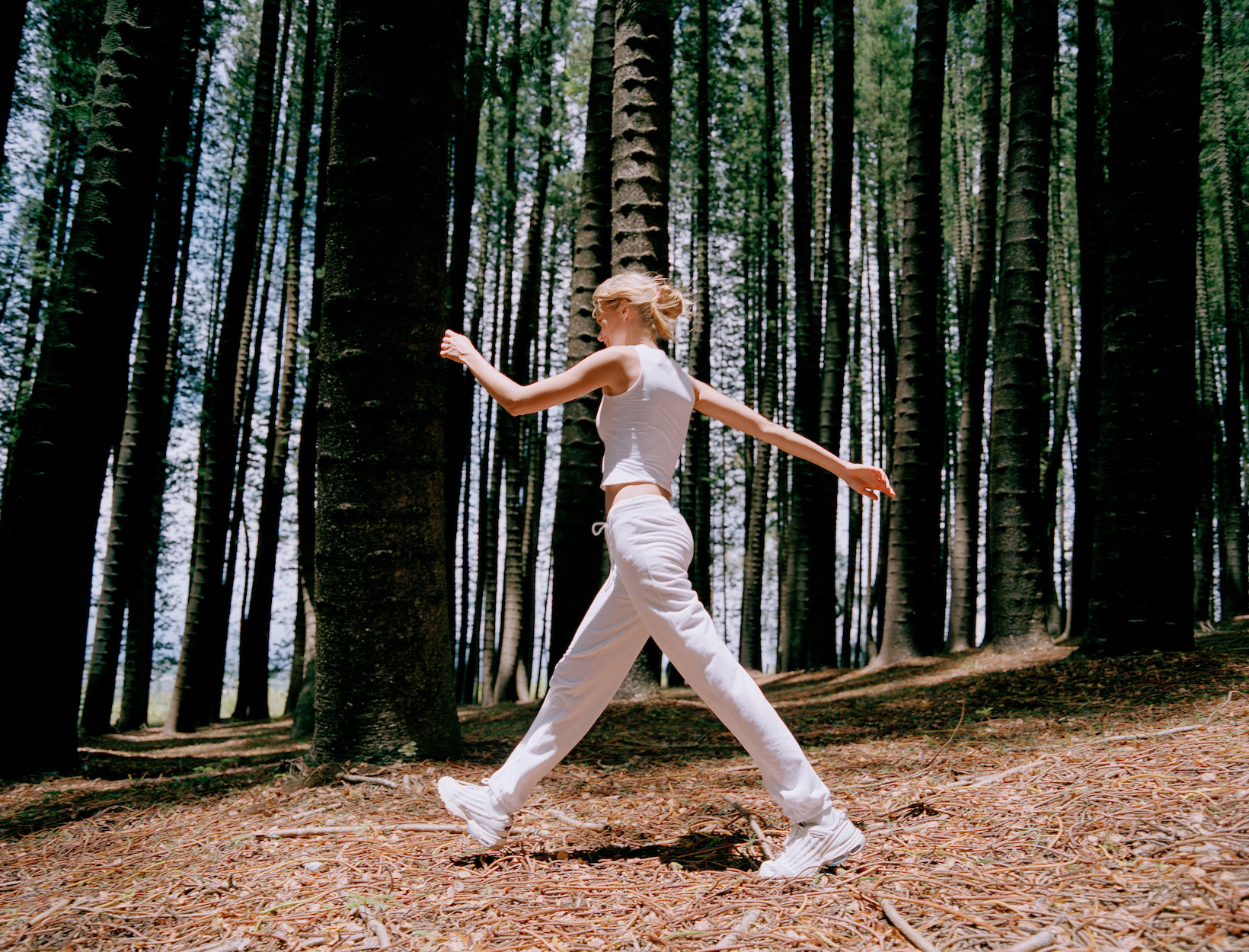 Why Walking Rules
Trainer Harley Pasternak spent a year traveling to the world's healthiest cities to do research for his book The 5-Factor World Diet. What he did not find: a collective diet-crazed workout culture. What he did find: People walked. They walked to the subway. They walked to work. They strolled the streets after dinner (what the Italians affectionately refer to as passeggiata).
Pasternak isn't an avid runner or a spinning proponent (hear more about why not over on the goopfellas podcast). He does not subscribe to a no pain, no gain mentality. Instead, he starts his Rolodex of Hollywood clients off with a Fitbit: "It's a way to liberate them from the gym," he explains. And he tells them (and everyone) simply to walk.
For many of us who have been sheltering at home for months, walks have become a habit in a way they never were before. Could we make it stick, even when studios and gyms reopen?
"That's if they reopen," jokes Pasternak. "Gyms serve as a sense of socializing and community, which are both important," he says. "But we're also realizing that gyms are not essential. People have been forced to learn how to exercise without the gym and are now finding this sense of 'Wow, I can do this—I don't need all this stuff,'" says Pasternak. "There's a lot more independence right now as a result of that discovery, which is really great."
Also great are the well-being benefits you can squeeze out of your steps. Walking is good for a healthy heart, immune support, and stress Rx. Researchers at Stanford University found that walking increased creative output in a group of college students by 60 percent compared to sitting. Grounding into nature (you didn't think we would make it through this story without mentioning forest bathing, did you?), allowing thoughts to come and go, and detaching from the noise, if only for moment, can free up limited mental real estate.
And really: When's the last time you came back from a walk in a worse mood than when you started off?
"If there ever were a great time to get into walking, this is it," says Pasternak. "Walking is the best medicine out there—just move."
ALONG FOR THE STRIDE
The Fit
THE SMART TECH

Fitbit

CHARGE 4

Fitbit, $150

GP shoots for 10,000 steps a day. Pasternak swears by 12,000. We…are working on it.

SHOP NOW
The LEVEL-UP

Bala Bangles

Weighted Wrist Bangles

Bala, $49

Step things up a pound or two by adding resistance to your block walks.

SHOP NOW
We hope you enjoy the products recommended here. Our goal is to suggest only things we love and think you might, as well. We also like transparency, so, full disclosure: We may collect a share of sales or other compensation if you purchase through the external links on this page.