Tracy Anderson's Metamorphosis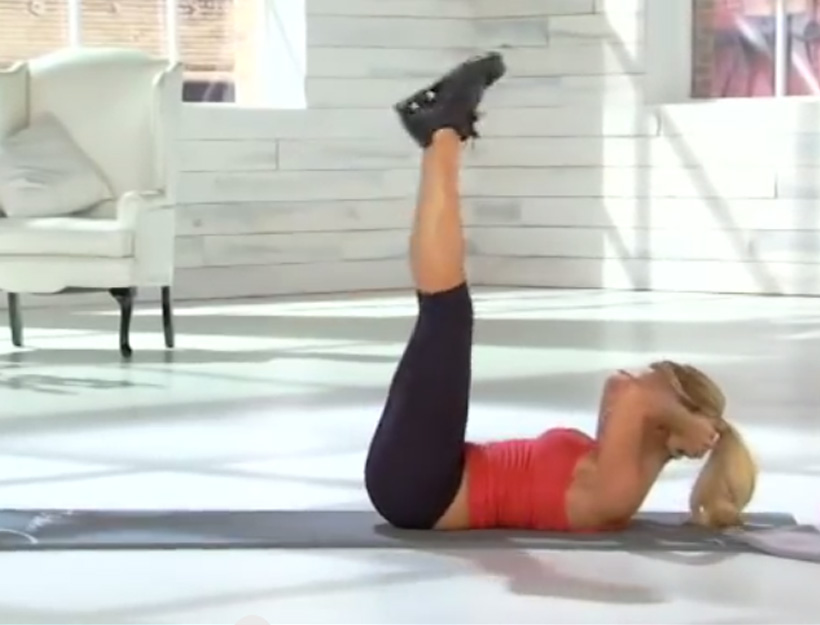 By now, I think you all know how amazing I think my trainer, partner and friend Tracy Anderson is, how she kicked my twice-pregnant ass into shape, and keeps taking me to new levels. Tracy's dream has always been to be able to make her ingenious customized-to-your-problem-areas program available to any woman who is up for the challenge—and now she has. See below! It's pretty f'ing great 'cause it works!
Love, gp
From Tracy Anderson
After twelve years of customizing workouts for hundreds of women, I created a program taking the best sequences and most successful data from my work with private clients, to give you an at-home workout that is as close to having me as your personal trainer as possible. My dream has always been to use my years of research, development, and knowledge to reach and transform countless women at home in the same way I do with the clients I can physically reach.
Metamorphosis gives you a new workout every 10 days and is customized to your body type. What is so special about Metamorphosis is that it wakes up every woman's accessory muscles and gets you started on a consistent and successful path to your ideal body. In addition to the hour long workouts, Metamorphosis comes with a 90-day nutrition guide, items to track your progression, as well as access to the online Metamorphosis community so that you can connect with others and join the Metamorphosis discussion.
The first step is to identify your body type based on one of 4 options that I have targeted based on how women's bodies gain and store unwanted weight. This is an important starting point because you have to focus on your body's weaknesses and your problem areas. I designed each of these programs around waking up certain muscle groups and creating connectivity in your body through the carefully designed sequences. It's important to note that while your body type is the focus of the 90-day program, Metamorphosis won't neglect one single part of your body. All the body types start with the same workout for the first 10 days and end with the same workout in the last 10 days, these are because you first need to wake up the muscles in your entire body and end with this vitally important connection.
Body Types
Abcentric
If you gain weight in your midsection and stomach and have a thick waist.
Hipcentric
If you have a smaller waist but larger hips and thighs.
Glutecentric
If you hold weight in your rear or if there's no distinction between your butt and thighs.
Omnicentric
If you don't have one particular problem area or if you have all of the above.
You do not need to be at a certain physical level before starting my method. Anyone, at any fitness level, can begin Metamorphosis and benefit from the results. After I developed this program, it was tested on a group of 30 extraordinary women. These women did the exact same program that you are going to be doing at home, and their amazing results speak for themselves. These were women who often made poor choices when it came to diet and exercise and were able to completely turn their life around through their dedication to this program. Women from ages 20-50, including a cancer survivor, several fast-food addicts, and a diabetic—everyone in the group went through an amazing transformation. It was incredible for me to watch them go from barely being able to look at themselves in the mirror, to their most confident and energetic selves just a few months later.
Before & After
Janet Barnett
Anne Sunde
Carolyn Cassidy
Ingrid Calles
Laura Lee
Syreeta Spears
Michelle Calderon
---
This 90-day program is extremely focused and will break you out of bad habits and problems that you have encountered with other workouts. I designed Metamorphosis so that you will never plateau and you will own your new body and progress at the end. Additionally, the nutrition component will rid your body of toxins and at the end you will have a better understanding of which foods make you gain weight, and which foods are important for you to avoid.
Fortunately your transformation doesn't have to end after 90-days and you have the option to continue with Metamorphosis through the Continuity program available on my website. You will continue to receive customized workouts every 10 days as well as additional bonus features along the way. I have no plans on stopping your journey to your healthiest and happiest self and want to be there to continue to offer you innovative and exciting new workouts. You can visit my website for more information.
For additional recipes and information on the Method, you can also purchase Tracy Anderson's 30-Day Method available at www.tracyandersonmethod.com